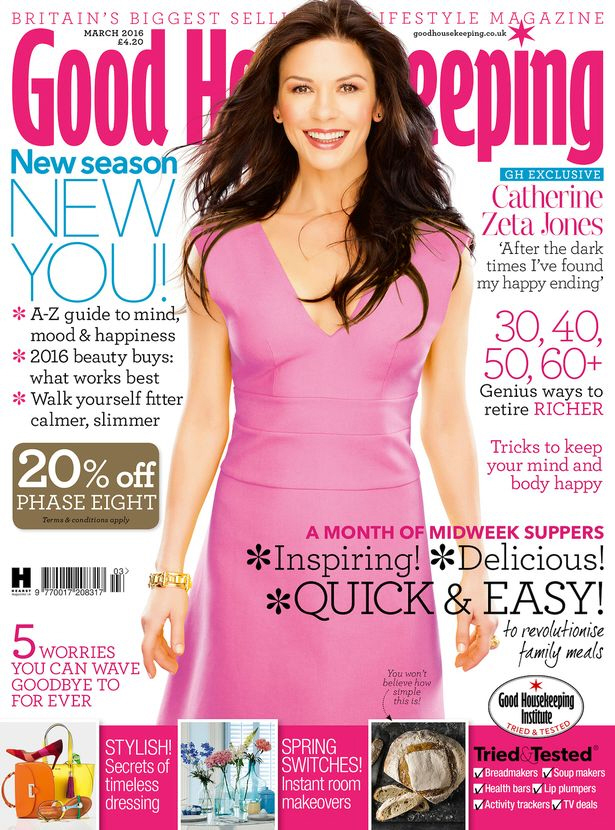 As we discussed last week, Catherine Zeta-Jones is back in action and promoting a new movie, Dad's Army. It feels like we haven't seen much of Catherine in years, and I was surprised when I covered the London premiere photos and saw that she looked pretty much the same. I wrote that "I think she's been worked on, but it's good, expensive, gradual work. The effect is that she looks somewhat hazy and ageless rather than radically different." Well, as she's been promoting the film, she's been getting a lot of questions about plastic surgery and non-surgical procedures, and she's been denying all of it. She claimed a few days ago that her "secret" is dousing her skin in argan oil. And she tells Good Housekeeping that she flat-out has "not been under the knife." Some highlights from her Good Housekeeping interview:
On her 15-year wedding anniversary with Michael Douglas: "It was great. Just the two of us at one of our favourite restaurants, laughing that we haven't killed each other yet – and that we are still alive! Fifteen years is a long time. You've got to keep the home fires burning! It's a long road and I think people today are so quick to throw in the towel on marriage. You have to give it your best shot and not give up when the first problem arises, because that won't be the last problem. There will be many more down the road."

Her bipolar disorder diagnosis: "Finding out that it was called something was the best thing that ever happened to me! The fact that there was a name for my emotions and that a professional could talk me through my symptoms was very liberating. There are amazing highs and very low lows. My goal is to be consistently in the middle. I'm in a very good place right now. A lot of that is to do with the fact that I'm much more knowledgeable about what I call my pain in the ass!"

On getting older (she's "46"): "You don't have to be a beauty queen to be an actress. The roles that are coming my way are different and more interesting. But I'm not anti-plastic surgery at all. Contrary to public opinion, I have not been under the knife…yet, is what I say! If I feel like it, I'm going to go ahead and do it! If (surgery) makes you feel better, who am I to tell someone that it's wrong?"
You know what surprised me? That after Catherine and Michael separated and told the world that their marriage was struggling, they found a way to repair their relationship and they're still sticking with it. I think they truly surprised a lot of their early detractors and they're in it for the long haul now. And maybe that's what Catherine means when "people today are so quick to throw in the towel on marriage." As for her claim that she hasn't been tweaked by a plastic surgeon… okay. If she says so. I think it's debatable whether she's had surgery on her face (it might just be Botox and fillers), but you know what's not up for debate? Her boob job.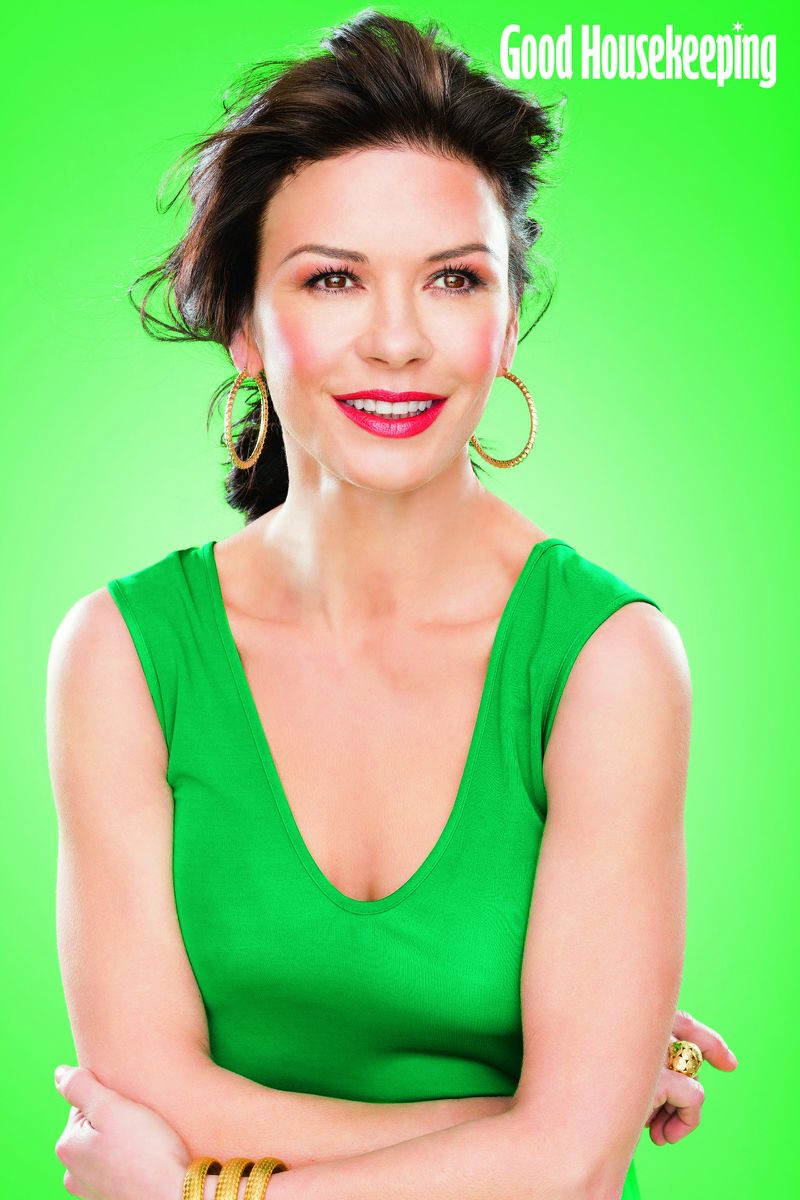 Photos courtesy of Good Housekeeping UK.