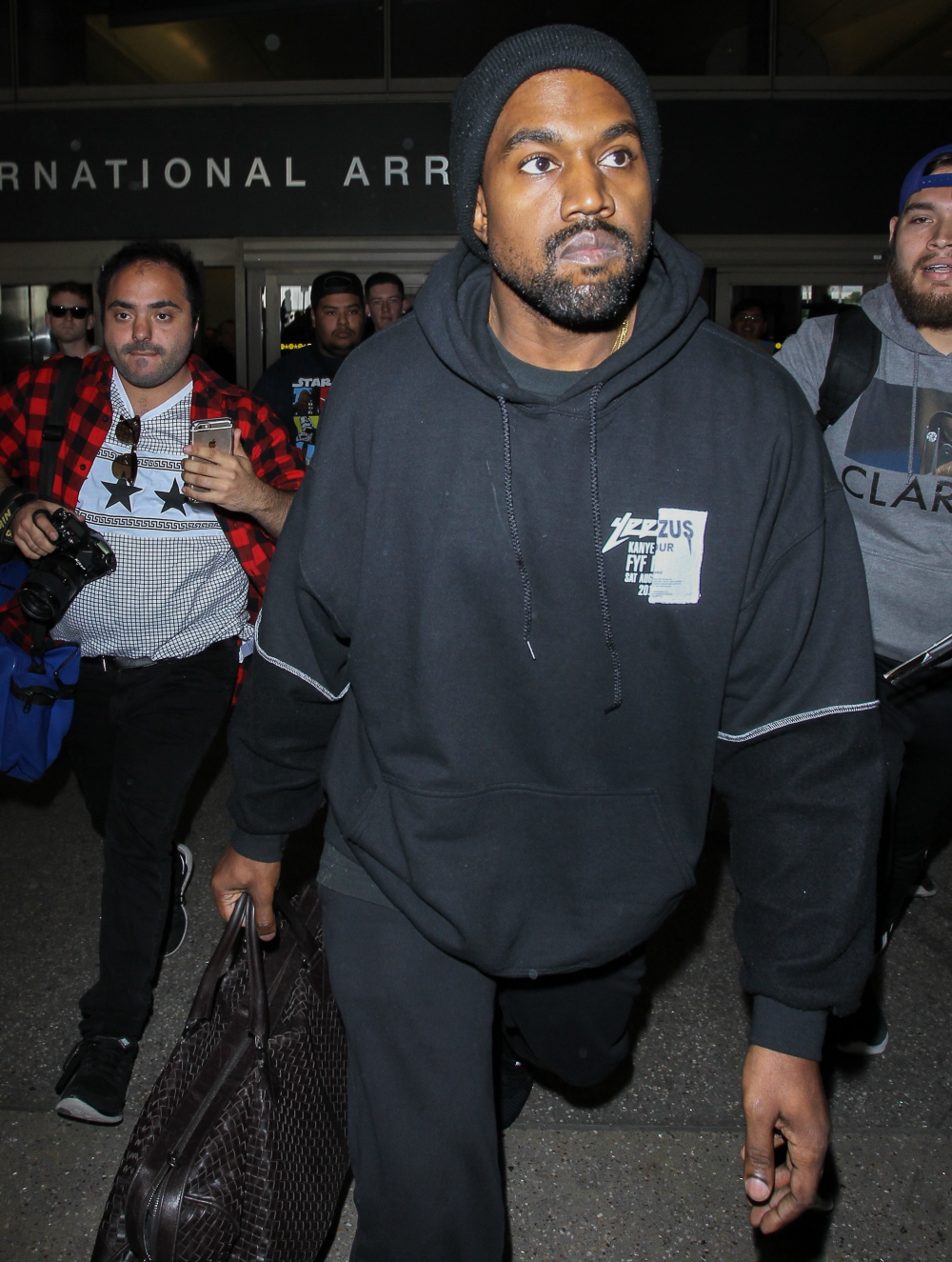 Twitter tantrums aside, I like that Kanye West is back to tweeting with some regularity. Kanye used to be big on Twitter, #NoDisrespectToBenAffleck, and he was fond of caps-locking his dramatic thoughts. But then he stopped tweeting for a while and he became an enigma (lol, not really). I guess he's back to tweeting regularly now because he's promoting his hot mess album, Waves (or Swish or whatever he's calling it this week). Anyway, following his hissy fit towards Wiz Khalifa last week, Kanye tweeted this yesterday:
Me and Wiz spoke yesterday. Great convo. All positive.

— KANYE WEST (@kanyewest) February 2, 2016
Not to be a Kanye Apologist, but I kind of think he tried to call Wiz in the middle of his Twitter tantrum last week. He even tweeted something about how Wiz changed his phone number. They could have hashed this out last week and saved everyone a lot of drama (and hilarity), if only OG Kanye had Wiz's correct digits.
While Kanye would never do anything so gauche or peasanty as to actually offer an apology on Twitter, Wiz did tell a radio station yesterday that Kanye did apologize during their phone call:
Wiz Khalifa opened up a little more about what went down with 'Ye during an interview with Angie Martinez for Power 105.1 earlier today.

"So were you surprised by Kanye's reaction that he took it so crazy," Martinez asked the 28-year-old.

"I think everybody was but it's cool, everything's cool, we spoke it's all good," Wiz explained, which prompted the radio host to ask if Kanye apologized for what he said "cause he went far with the kid thing."

Khalifa reassured everyone that West did, in fact, apologize for what he said, and added, "I accept his apology."

Speaking of making amends, Khalifa's ex-wife Amber Rose also met up with Kim Kardashian to clear the air and whatever tension there was between them today, as well. And the twosome made sure to ruffle the Internet's feathers by posting a selfie together.

"Her and Kim spoke and they're all good, too," Khalifa told Martinez. "They spoke and it's all good."

When Angie stated what most of us are thinking, which is, "That's kind of amazing, Wiz," the rapper responded with the perfect answer—"I'm like the Bob Marley of this."
I have to say… Wiz kind of IS the Bob Marley of this. The only thing he did was offer a mild criticism to Kanye about the name of his album, and that's what started this whole mess. Even after Kanye's epic tantrum, Wiz wasn't engaging. He only tweeted: "I been smashed the idea of that album even existing. I got joints to roll @kanyewest." Of course, Wiz did yell some obscenities about Kanye during a show, but if it wasn't tweeted, it does not exist!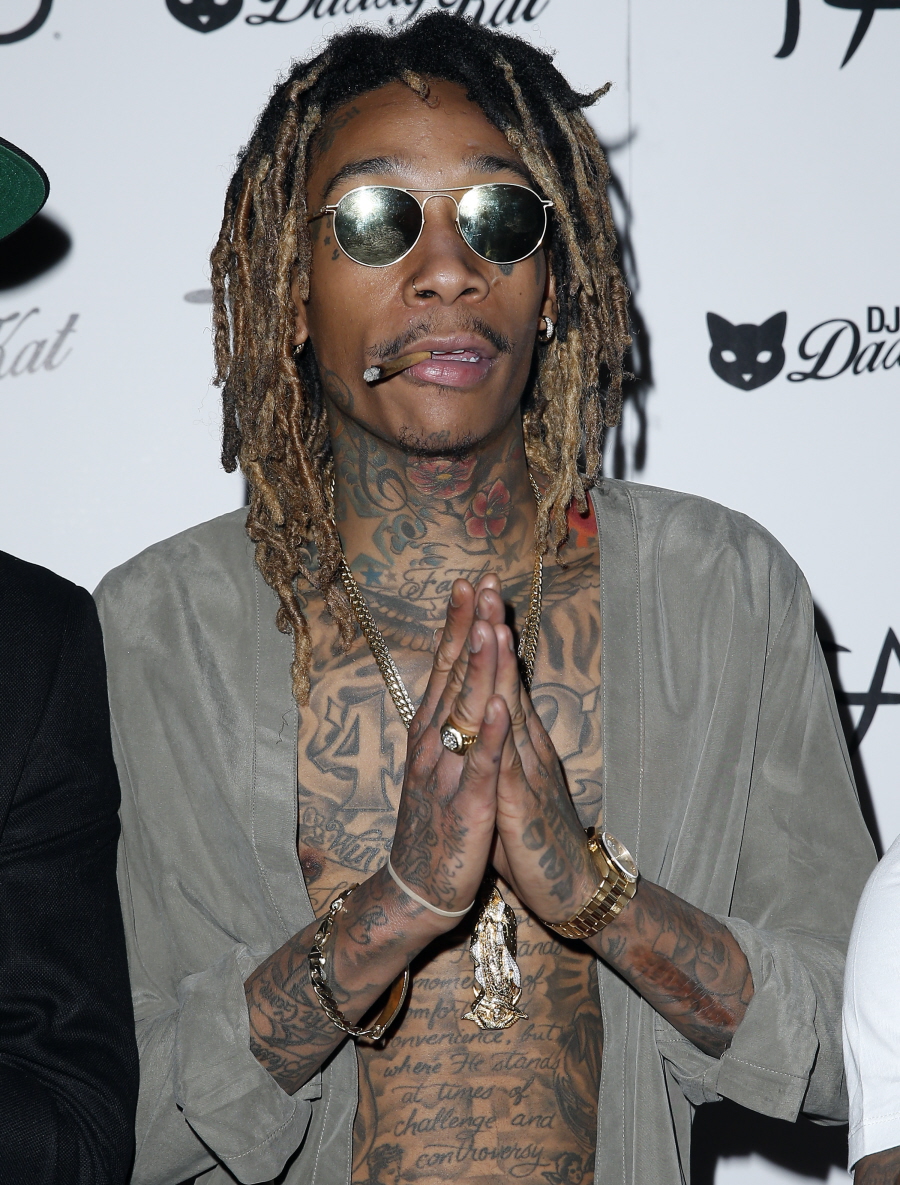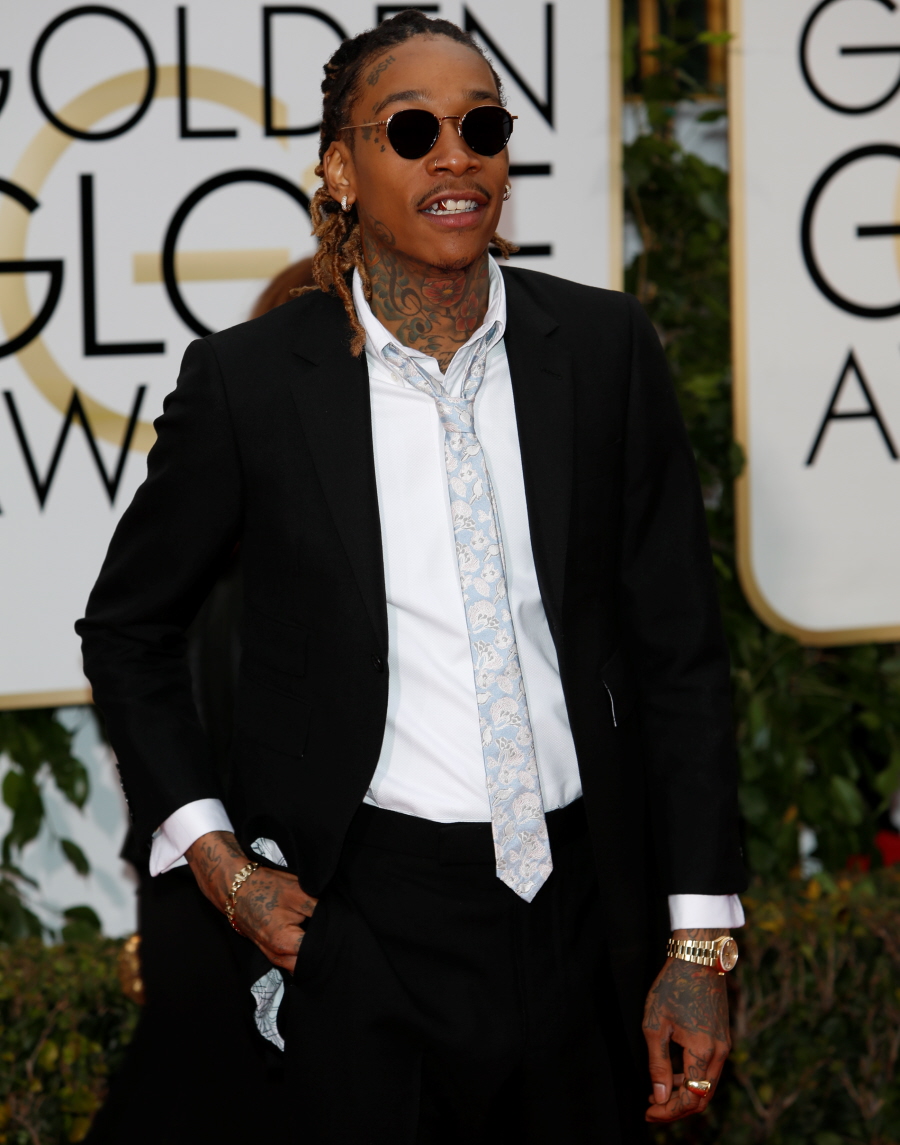 Photos courtesy of WENN, Fame/Flynet.