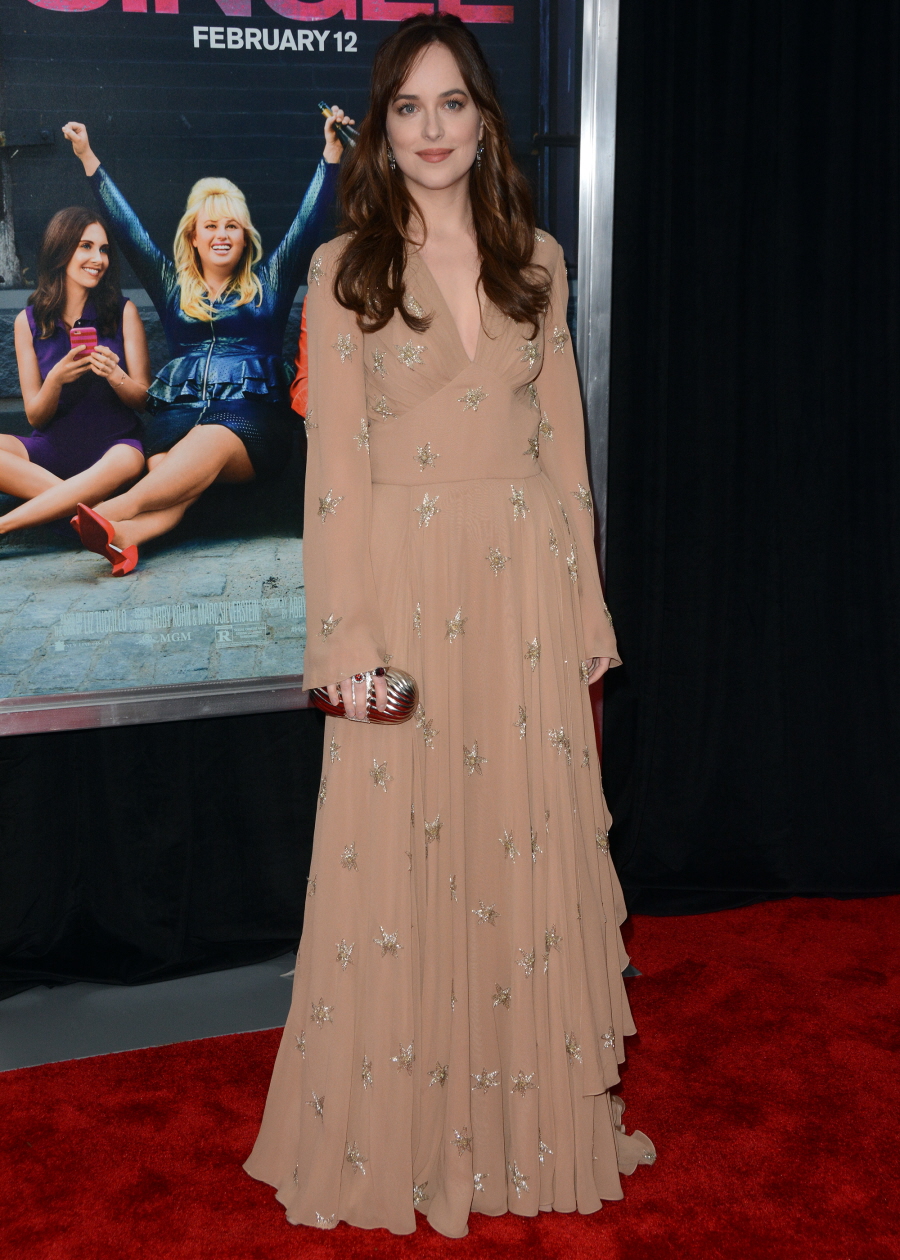 I've been enjoying the ads for How To Be Single – it looks like a fun, silly movie and I've actually chuckled at some of Rebel Wilson's lines. I like that the movie seems to be more about female friendship and getting your life back after a relationship rather than "I need a dude to complete me." Dakota Johnson is the lead of the film, because that's where we are now – Dakota is the new It Girl, the young woman who is seen as "able to open a movie." We'll see if she can open anything other than a Fifty Shades movie.
Anyway, Dakota chose an odd dress for her big NYC premiere. It's not that this is a bad dress, really. It's just an odd choice for her specifically, or a woman with her coloring. She's pale with dark hair, and she would look better in just about any other color, right? Why beige? And why did Saint Laurent do this dress in beige? Also: Dakota's dates for her big premiere were her parents. I'm old and I remember when they were together, so I kind of love that Don Johnson and Melanie Griffith have the kind of relationship where they can reunite on a red carpet for their daughter. One last thing… my favorite part about Dakota's look is that she doesn't have bangs. She looks SO different/better.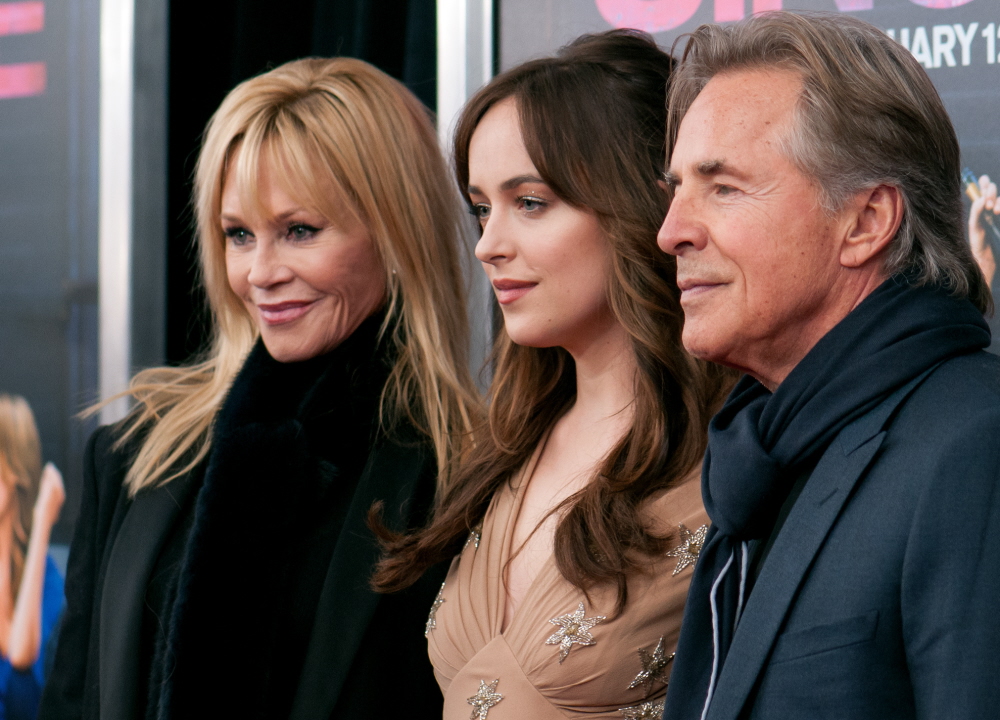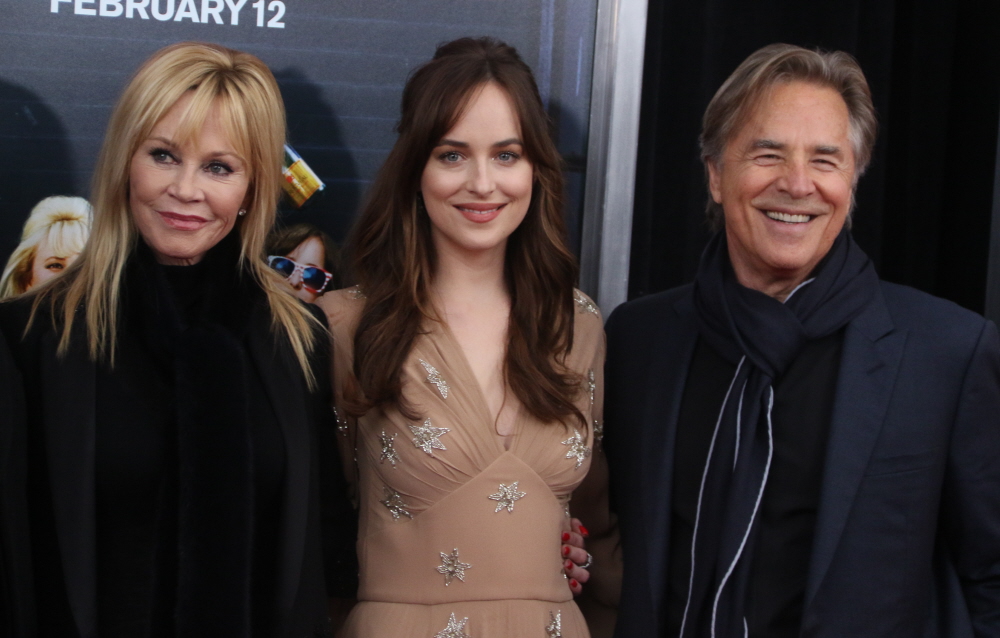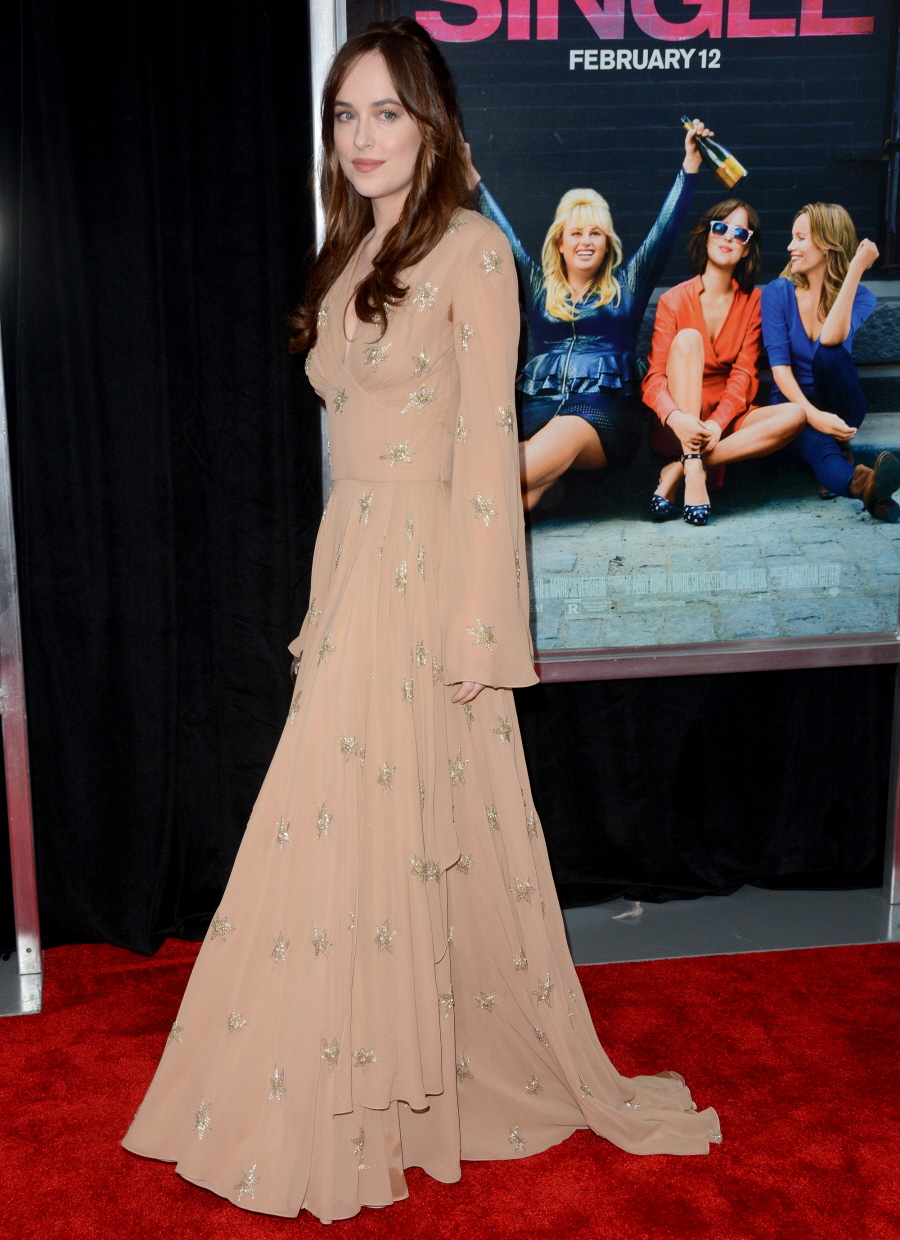 Leslie Mann wore Marchesa, if you couldn't tell already from the craptastic design, feathers, lace and general tackiness.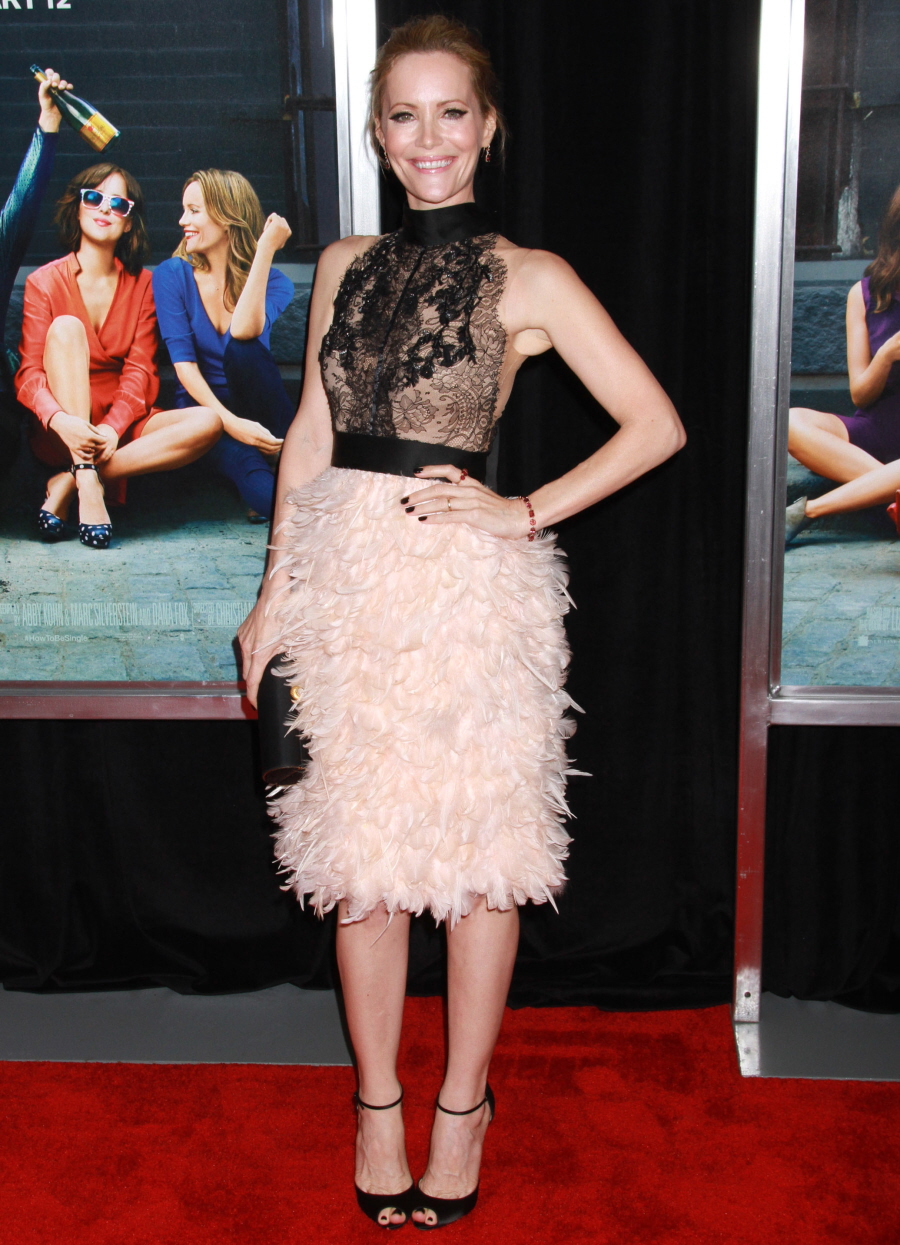 I actually think Rebel Wilson looks the best out of all these ladies. The pop of red is fantastic and the dress is very flattering. Bonus photo of an unrecognizable Alison Brie, who is also in the movie.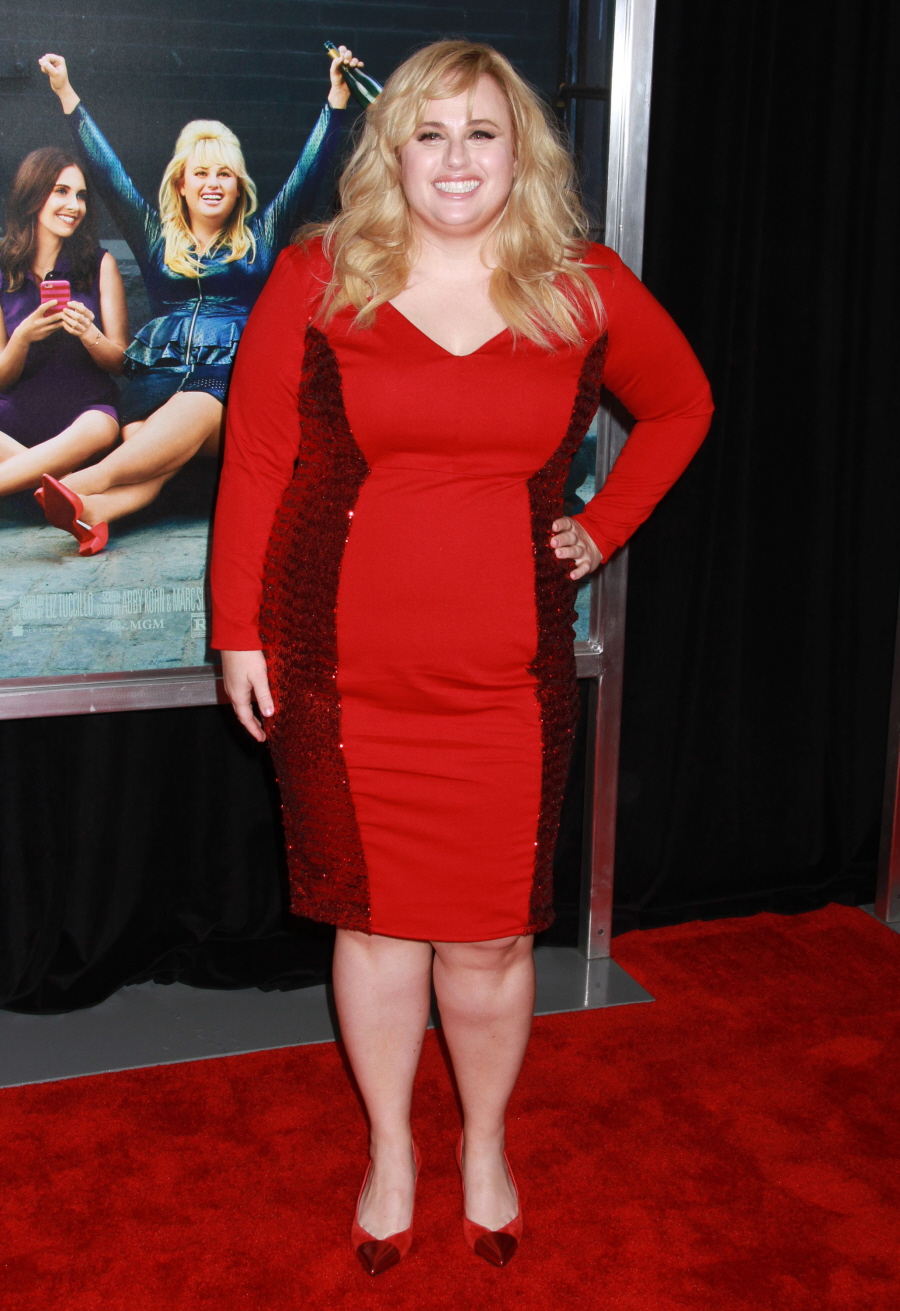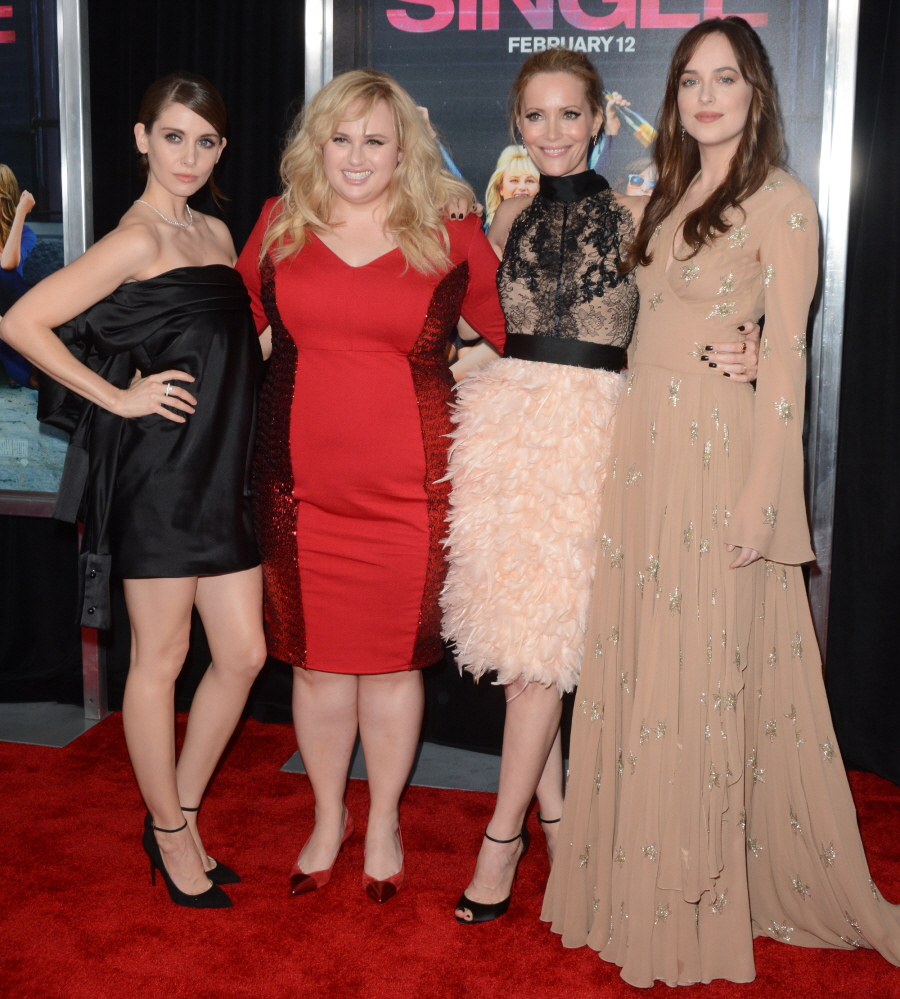 Photos courtesy of Fame/Flynet, WENN.