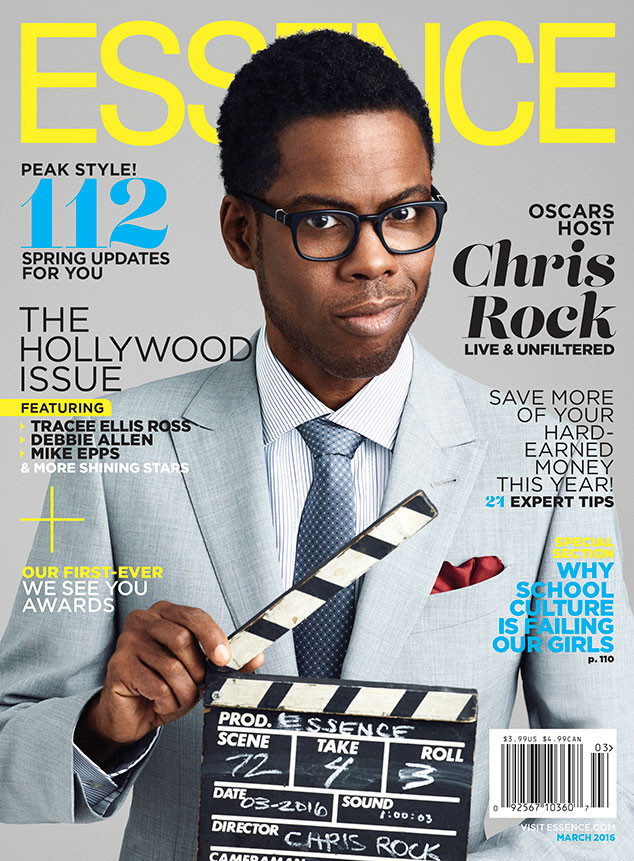 Chris Rock has kept very quiet since the Oscar nominations were released last month. He tweeted the "white BET Awards" joke, but otherwise, he hasn't made any public statements. Which I think is fine – he was hired to host the Oscars before #OscarsSoWhite Part Deux blew up, and it's his call as to how much he speaks, what his jokes will be or even if he'll back out of hosting. Essence notes in their cover story preview that this interview was conducted back in December, so while Rock confirms that he's still going to host the Oscars, he said it before #OscarsSoWhite blew up. What I really like here is that he uses his platform to advocate for women of color, specifically black women in Hollywood.
Hosting the Oscars: "I'm going to do my best. It could go horribly wrong. Don't ever think that it can't. That's when it goes wrong—when you don't think there's any chance of it going wrong. If you know it won't, it probably won't."

Representation: "Black women are the least represented on-screen. They just are. You can go see a lot of movies and there's not one black woman in there with, like, a real part. It's a real, real, real problem."

The challenges facing black actresses: "I've never done a movie, any movie, the silliest movie, where someone, some studio person hasn't gone, 'Does the girl have to be Black?' It happens every time. Black women get paid less than everybody in Hollywood. Everybody's talking about Jennifer Lawrence. Talk to Gabrielle Union. If you want to hear stories, talk to Nia Long. Talk to Kerry Washington. They would love to get to Jennifer Lawrence's place, or just be treated with the same amount of respect."

Whether he's always advocated for women of color: "I think everything I've ever done has had a significant role for a Black or brown woman. I refuse not to. I've never gone into battle without a Black woman, you know, a movie battle. With Tichina Arnold in Everybody Hates Chris, I had to fight for Tichina. I'm not even going to tell you who the network wanted. She's literally as good as Tina Fey or Julia Louis-Dreyfus or any of these chicks. They're like, 'Tichina who'?'"

Retirement: "I was with [Jerry] Seinfeld the other day. We were like, 'What we got? Five years? Six years?' Literally. That's not saying making a living. It's saying, 'How much longer do you have where people are going to care [about] what you say?'"
When Jennifer Lawrence wrote her essay about pay inequality, she acknowledged her privilege and she acknowledged that she was still in a rarefied class of female earners, but that what had happened to her was unfair and she felt a responsibility to speak about it publicly. Left unspoken was the fact that J-Law is in a position to become a public advocate for pay equality BECAUSE no one is going to Nia Long, Kerry Washington and Gabrielle Union and asking them about inequality.
I'm just saying… I believe Jennifer is on the same side as Gabby, Kerry and Nia, that her advocacy and ability to speak up (and still remain America's Sweetheart) will help all women more than it will hinder. Rock seems to position them on opposite sides, like black women are more legitimately aggrieved than white women, thus it's a competition to see who wins the prize for the Most Disadvantaged. I think even Jennifer would admit freely that she has it better than 99.99% of all other women in the industry, of all races and ages. Maybe Rock should name-check Patricia Arquette rather than J-Law, I'm just saying.
As for the rest of it… he's absolutely right. And I think he has tried to be a champion for women of color throughout his career. The fact that producers have always tried to get the black actresses fired? Yikes. That says a lot about the industry too.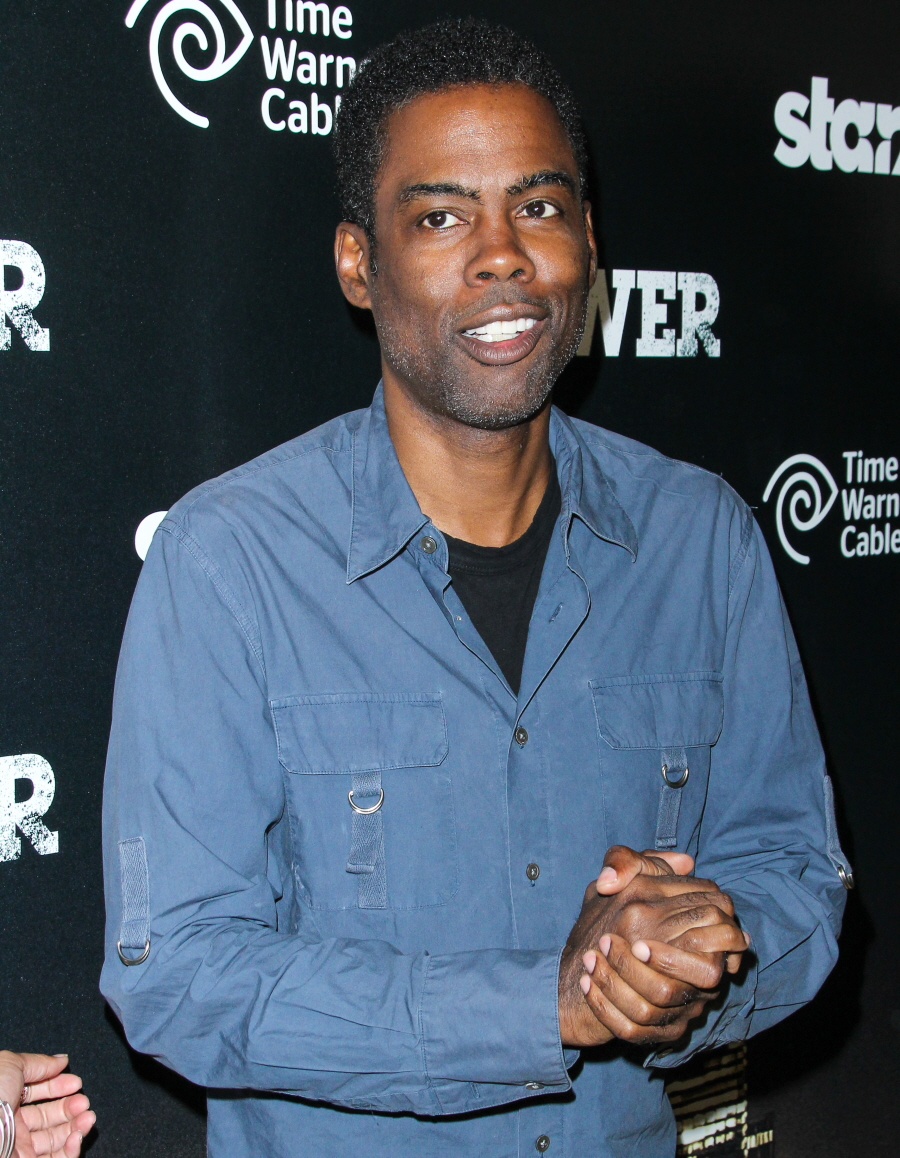 Photos courtesy of WENN, Essence.