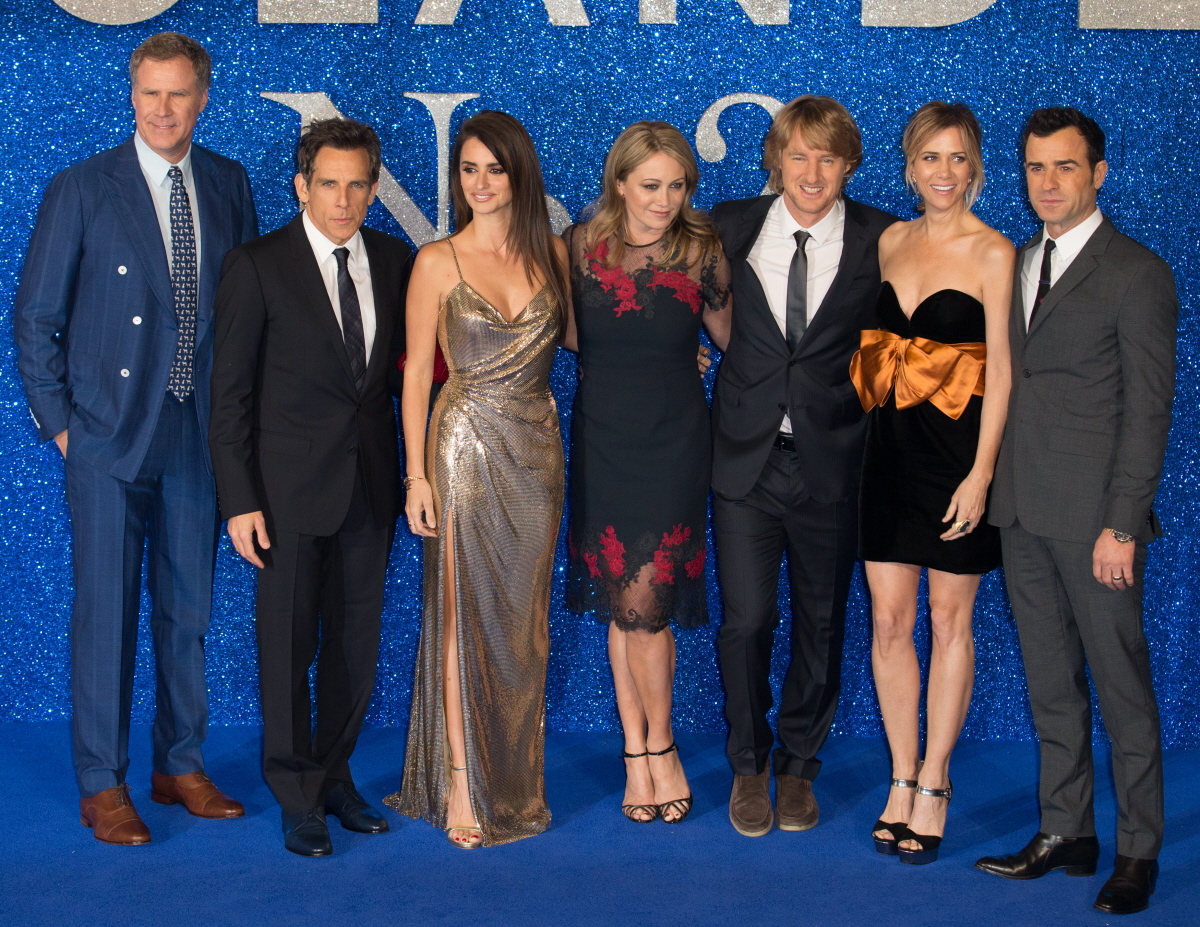 For the past week, various members of the Zoolander 2 cast have been making their way through Europe, doing smaller premieres and photocalls. But last night was the big London premiere, and everyone came out for it. Everyone but Benedict Cumberbatch, and I was really hoping he would come! I guess he's working on Doctor Strange and he couldn't get away. Sad. Anyway, there was a surprising lack of big fashion moments from the premiere, but I've tried to select some of the best or most interesting looks. Let's start with Ben Stiller and Owen Wilson, or Derek and Hansel. Owen has seemed to be having the most fun out of everyone.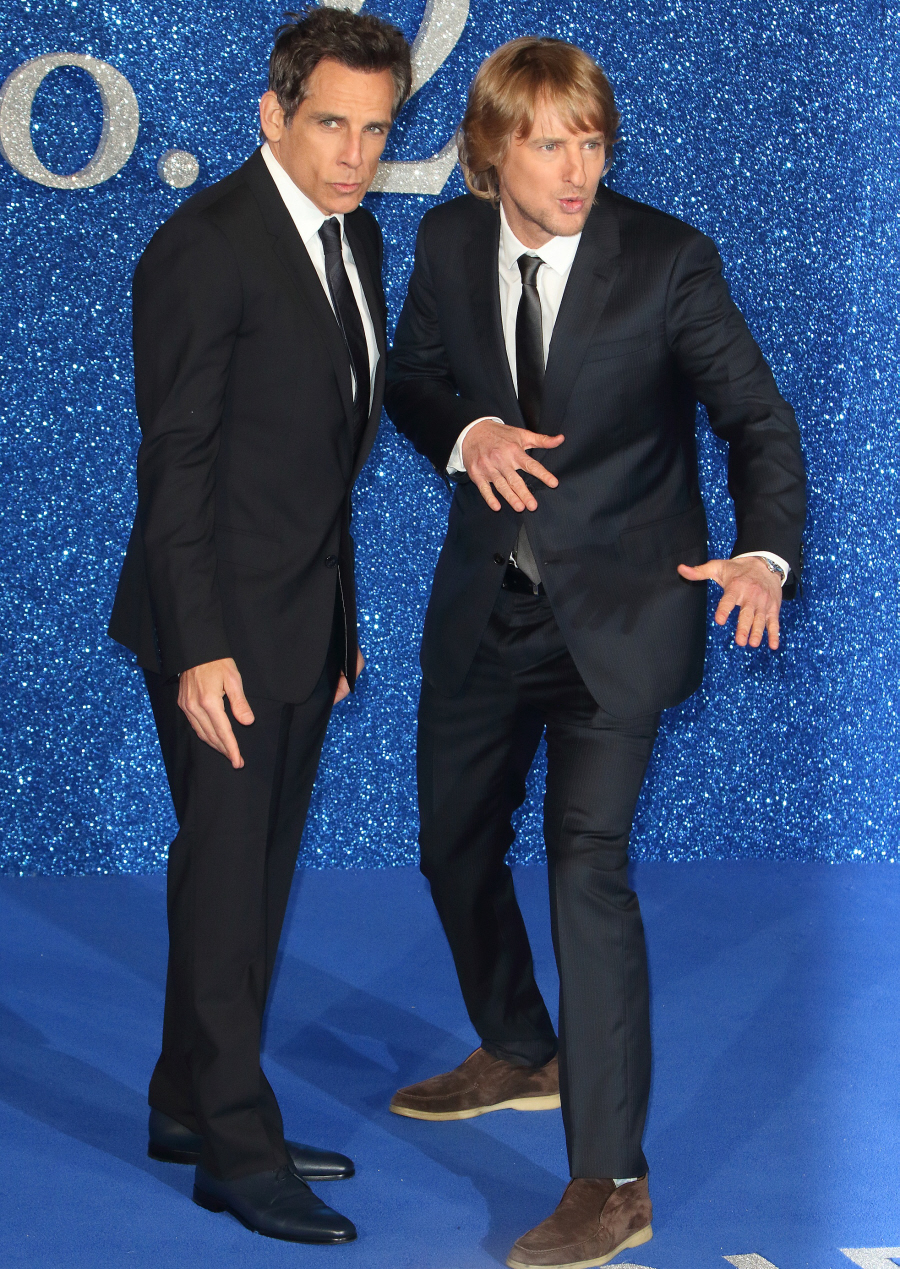 Here's Penelope Cruz in Atelier Versace. Considering the latest Versace collection is really messy and poorly designed, I kind of think Penelope picked the best look available to her. It's simple and kind of game-show-hostess-y.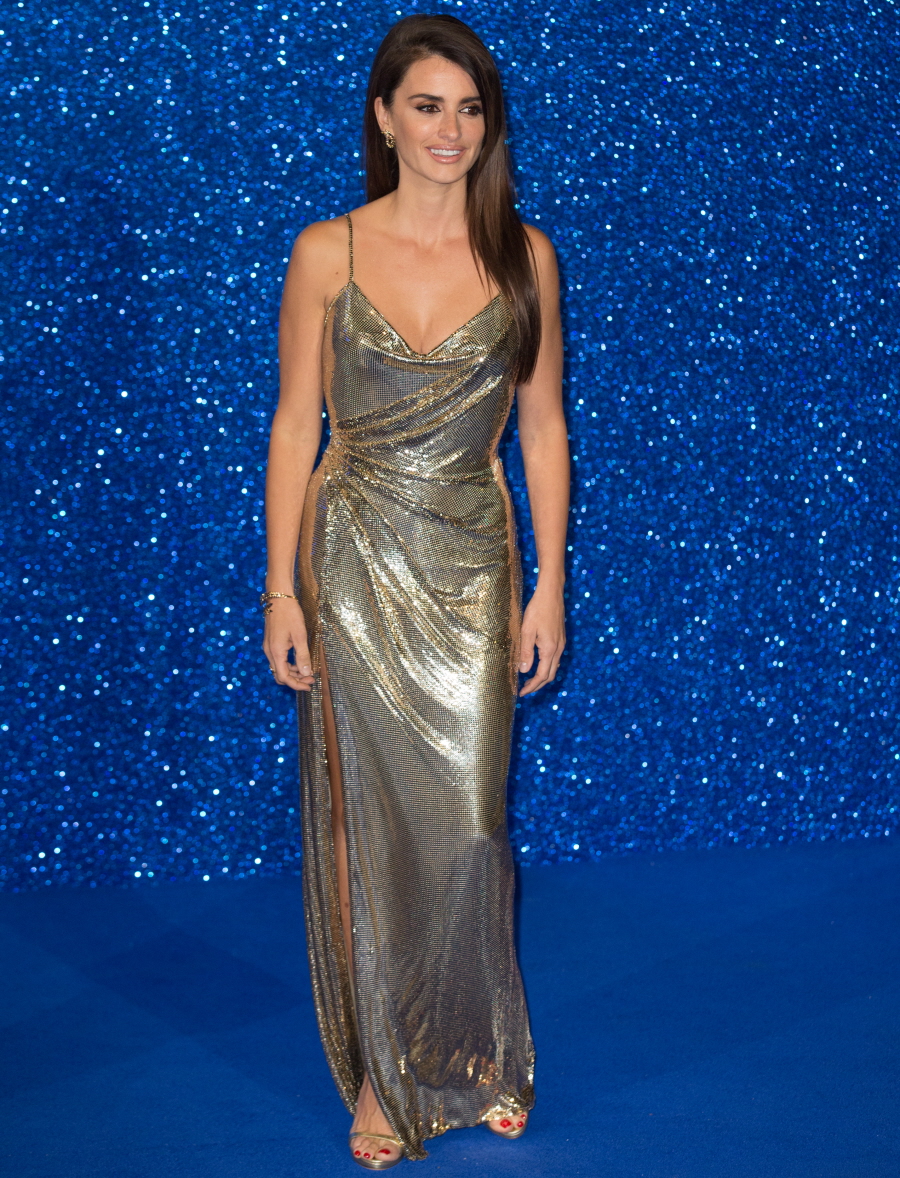 Kristin Wiig wore vintage Yves Saint Laurent (and Prada shoes). All I have to say is… this? Really? You're going to carefully select a vintage look for a big fashion-friendly event and you choose this ill-fitting cocktail dress with an ugly stomach bow? I like Wiig a lot, but whenever I see her on the red carpet, I feel like she's taking style cues from Jennifer Aniston and Wiig is much, much better than that.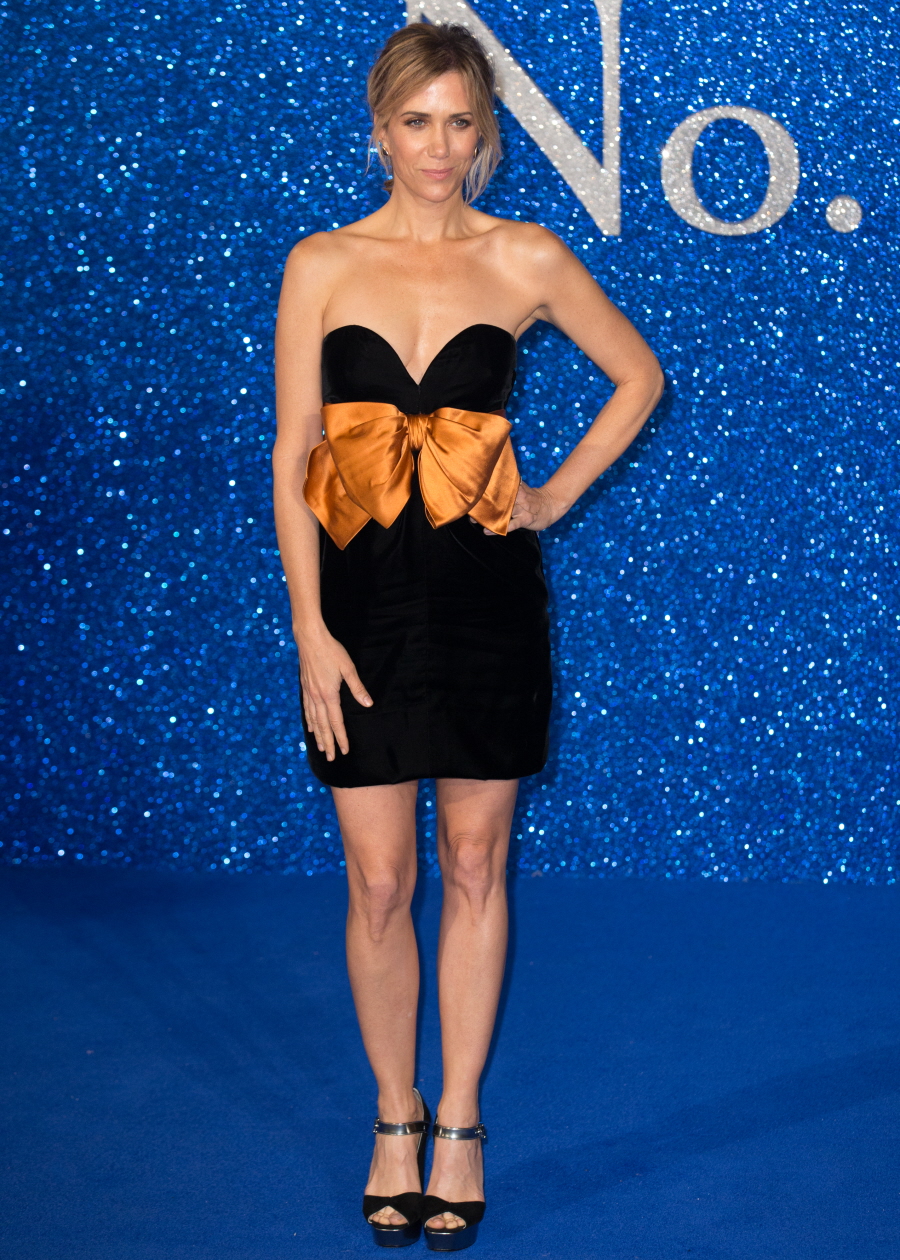 Jourdan Dunn in Ralph & Russo. This was one of my favorite looks. On another woman, it would have been a hot mess, but this looks cute on her.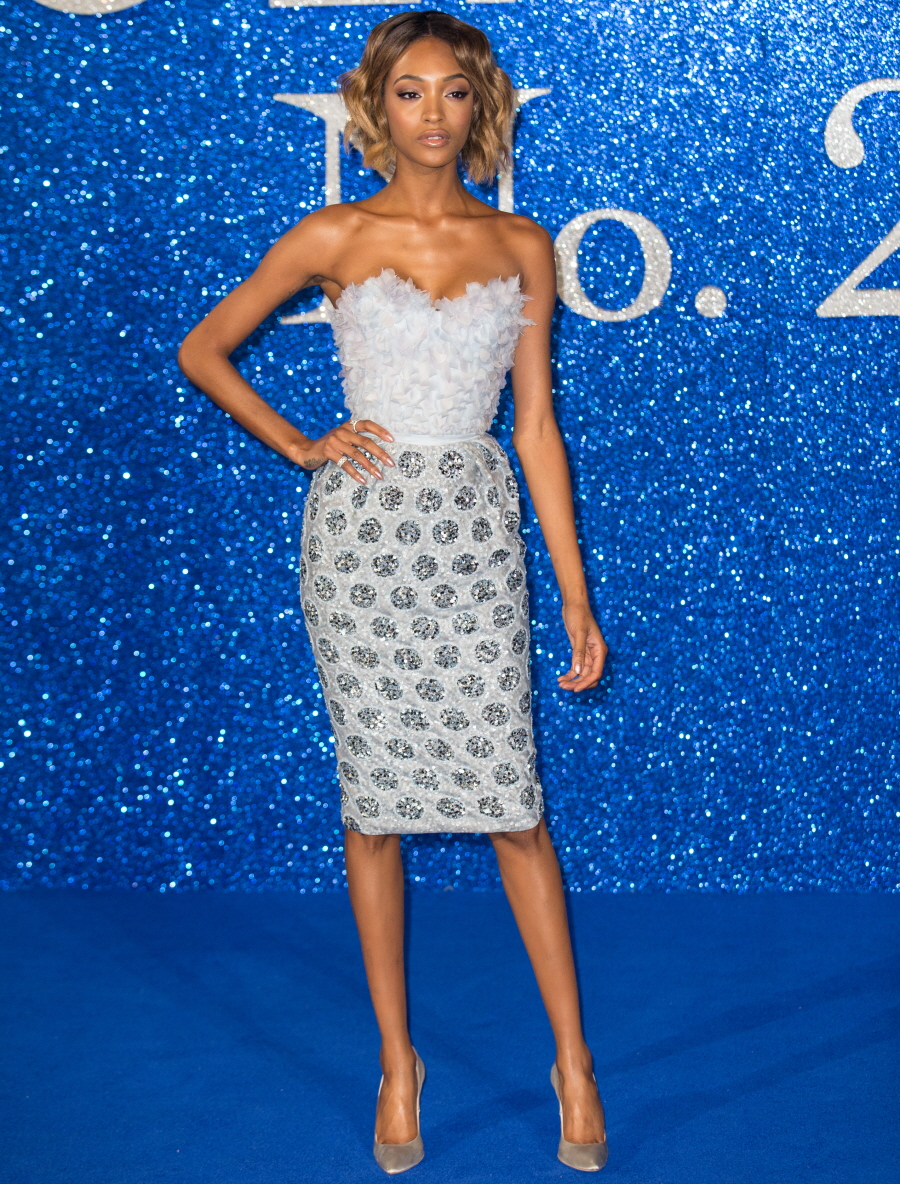 I can't find the ID on Lara Stone's dress. It's cute, but a lot of women did metallics on this carpet and Lara didn't stand out at all.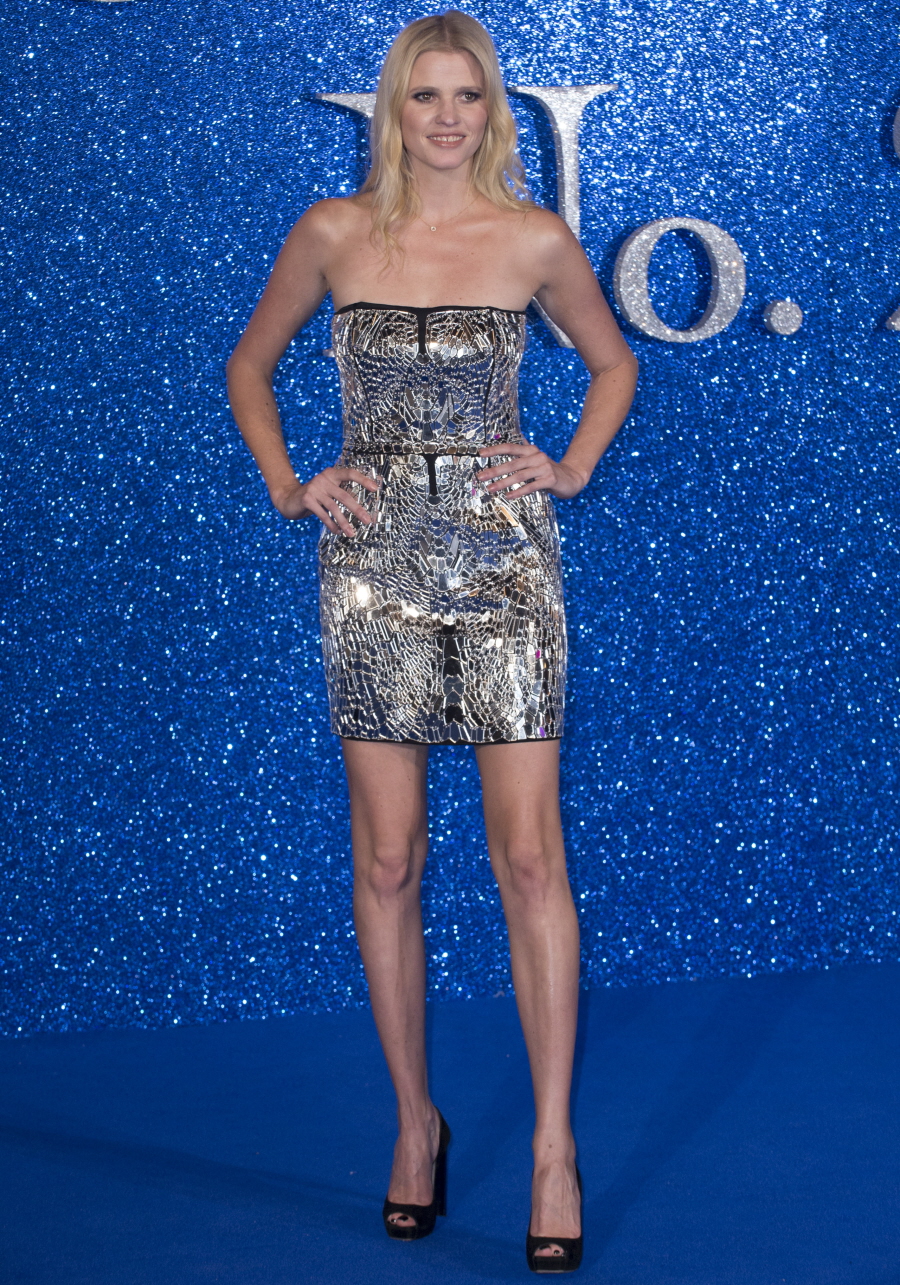 Natalie Dormer in Blumarine. She certainly got her girls out for the cameras, didn't she? If the V wasn't so wide and everything wasn't falling out, I would have really liked this dress.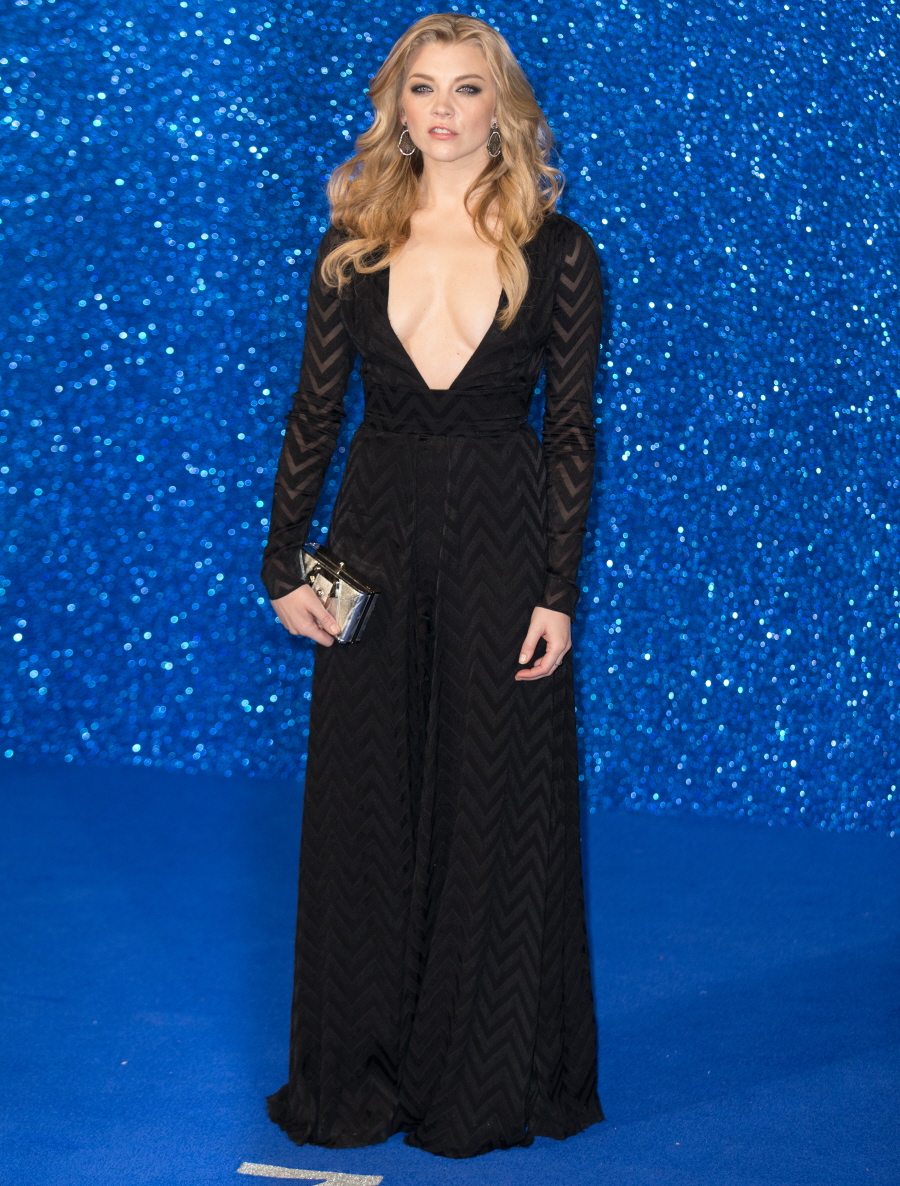 Justin Theroux. *sad clown noise* It's a little bit funny that Jennifer Aniston hasn't come out to support her husband's film at all, right?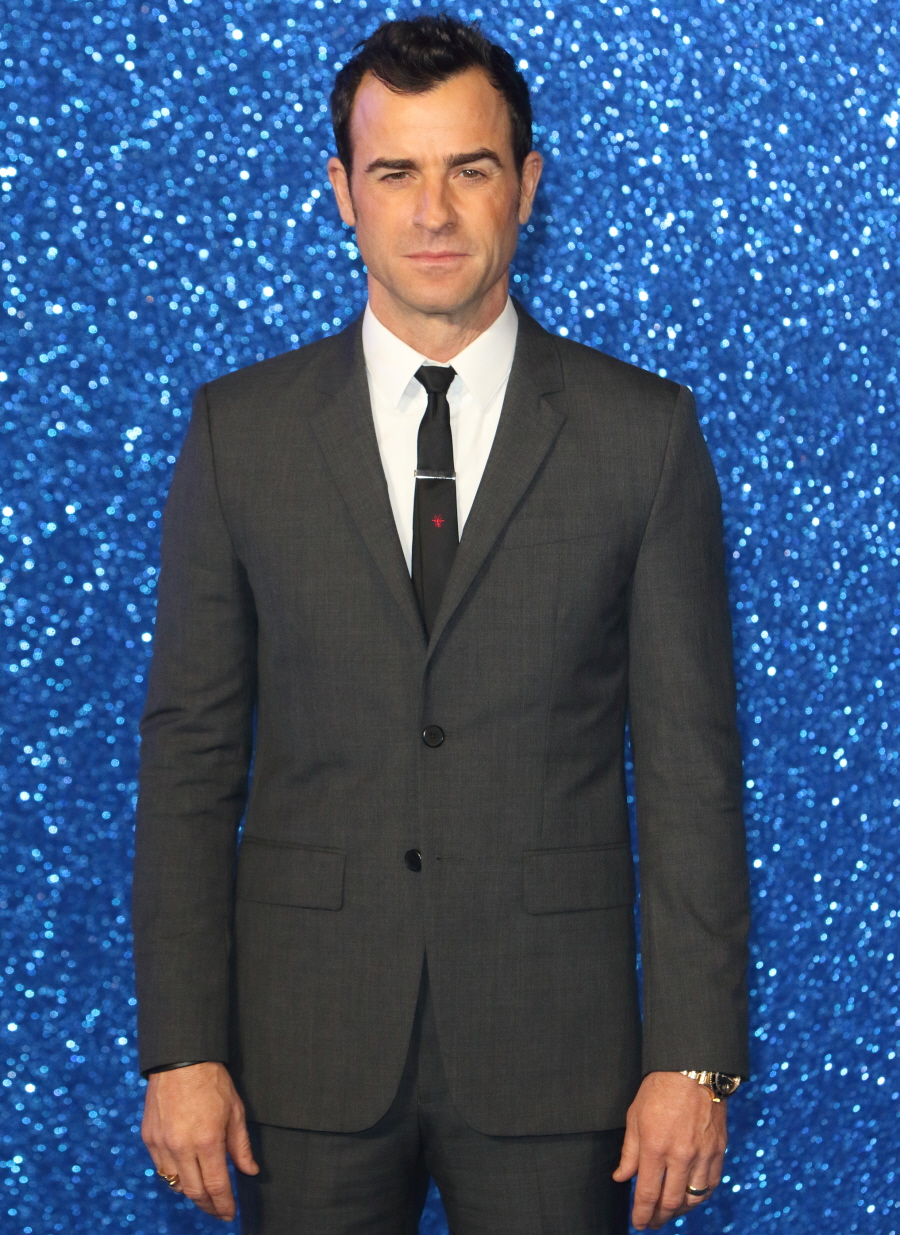 Photos courtesy of WENN.