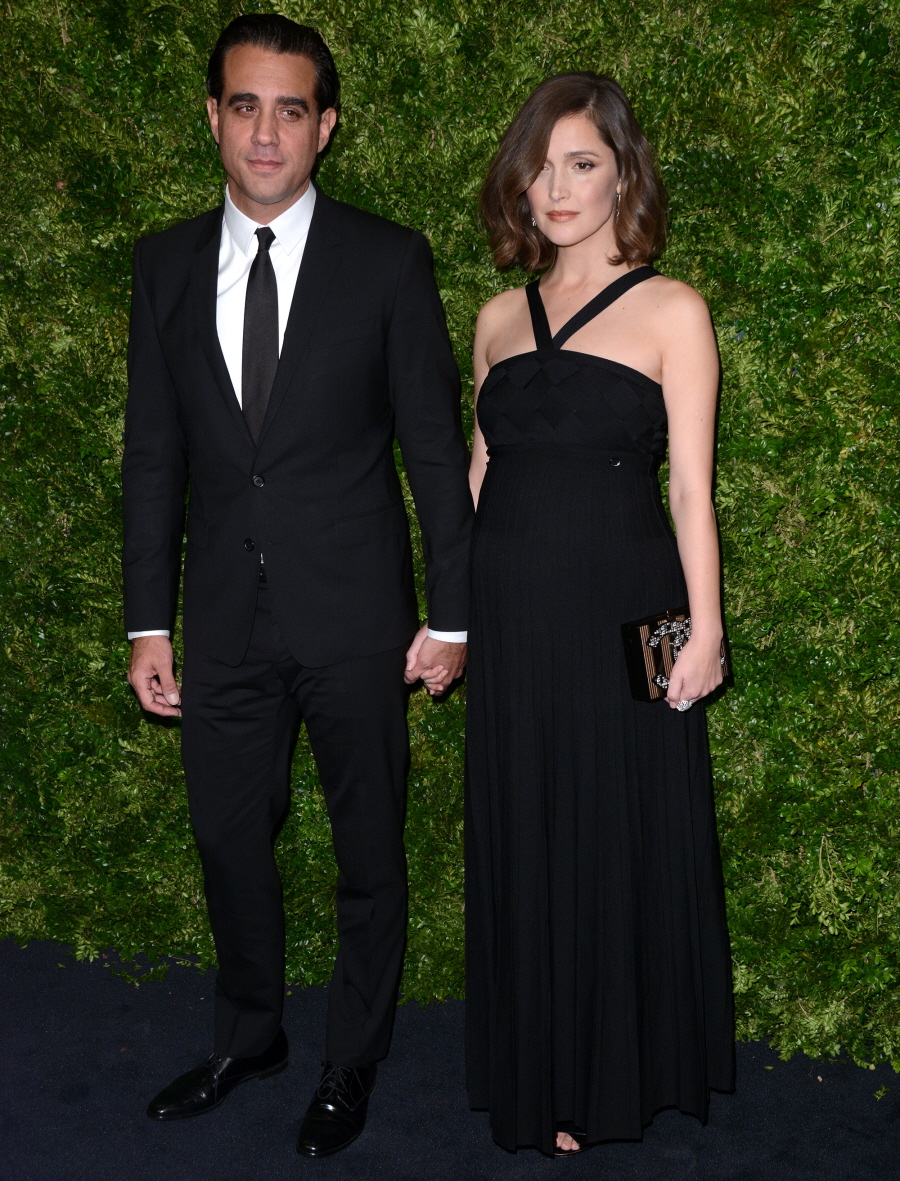 Rose Byrne and Bobby Cannavale really fly undercover as a couple – even their fans might not even realize that they're together and have been since 2012, and most people didn't even realize that Rose got knocked up last year. They're actually a great study in celebrities going undercover without even hiding anything. They would talk about each other in interviews, they would walk red carpets together and media outlets reported on her pregnancy, but Bobby and Rose are so low-key, I think most people just forgot.
Anyway, Rose gave birth to a Cannavale Baby one week ago. Bobby announced the birth when he appeared on The Late Show with Stephen Colbert. They had a boy and they named him Rocco. Rocco Cannavale is a very Italian name, right? When Colbert asked if the name choice was for Saint Rocco (who is a real saint, I checked), Bobby said: "Actually, yeah, patron saint of the sick…pretty sure. Could be wrong. I'm tired."
Rocco is Bobby's second child and Rose's first. Bobby was previously married to Jenny Lumet (Sidney Lumet's daughter) and they have a son, Jake, together. Rose and Bobby are not married and I don't think they're engaged either. Bobby's 45 years old (fantastic genes) and Rose is 36.
Photos courtesy of Instagram, WENN.