Dean Sheremet has had a nice life post-LeAnn Rimes. When they divorced, he got a tidy settlement in return for signing a nondisclosure agreement, and he moved to New York. He enrolled in and graduated from a cooking school. He found love and got remarried. And now he's releasing a cook book called Eat Your Heart Out, which is already out. Apparently, Dean dared to mention LeAnn's name a few times in the book. So now LeAnn's lawyers are threatening to sue him.
In Touch magazine has exclusively obtained the legal letter LeAnn Rimes' camp sent her now ex-husband Dean Sheremet when they learned he had written about their failed marriage in his new cookbook, Eat Your Heart Out.

In an exclusive interview Dean Sheremet, who split with the singer seven years ago after she started an affair with now-husband Eddie Cibrian, reveals he received the legal warning approximately a week before his cookbook's Feb. 8 debut.

"The lawyers wanted to know what details I included about LeAnn," Dean tells In Touch. "I just don't get it. She already killed my happiness the first time around. [It's like], 'Move on already, LeAnn. I've moved on!' "

Dean and LeAnn are both bound by a settlement agreement they signed when they split.

"Neither is allowed to disclose 'confidential information' about the marriage that hasn't previously been made public — including in a book," a source familiar with the settlement tells In Touch. "If either of them breaches these terms, legal options can be pursued."

"I worked very hard on this book and I'm proud of it," says Dean, who married photographer Sarah Silver in 2011. "I'm on people's radar because of my past with her. I can't erase my past; I referred to it and was very respectful. I'm not the one who cheated."
In Touch provided a copy of the letter sent to Dean by LeAnn's lawyer, which Dean must have given to In Touch. I would assume that the NDA goes both ways, and considering LeAnn has talked about Dean and their marriage in the past, certainly he would have grounds to sue her as well? And the reference to the interview Dean did last year – we covered that, and that interview was much more damaging to LeAnn than some stories in a cookbook. CB and I were trying to figure out LeAnn's angle on this, I think I may have figured it out: she wants a cut of Dean's book sales, right?
Here's the copy of the lawyer's letter, plus some photos of LeAnn going to yoga a few days ago.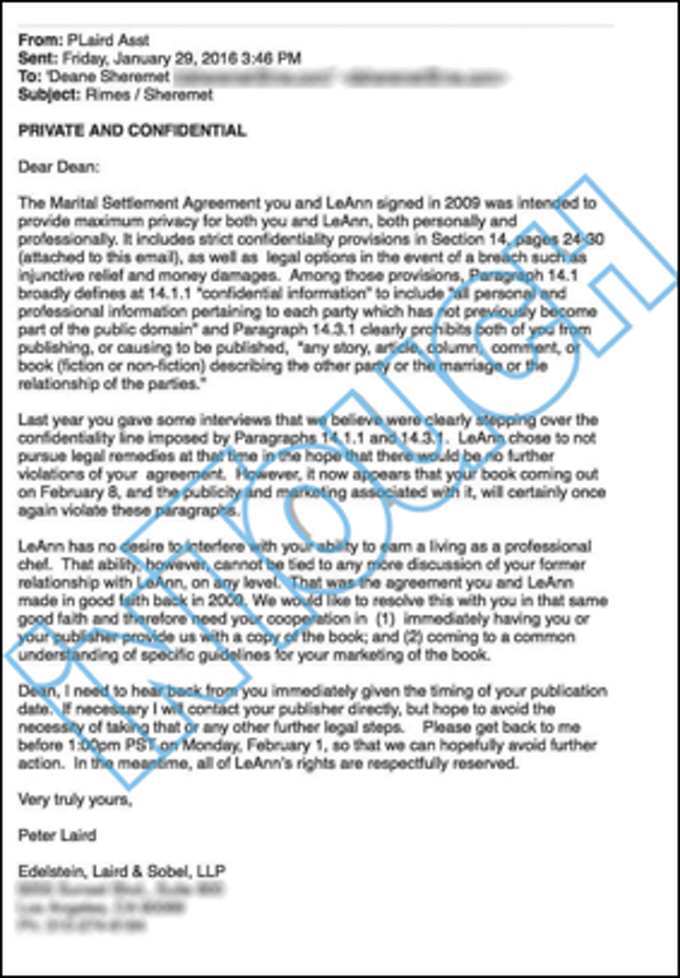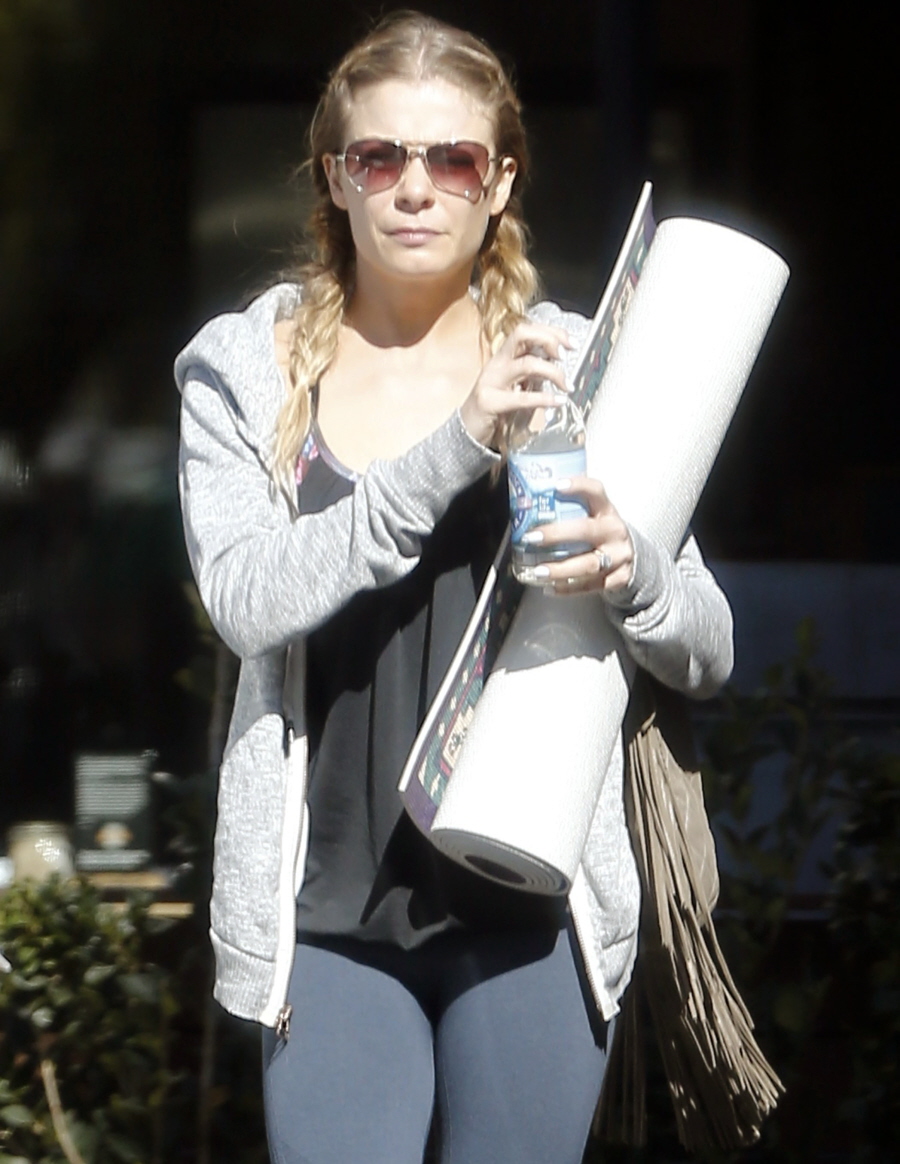 Photos courtesy of Fame/Flynet.