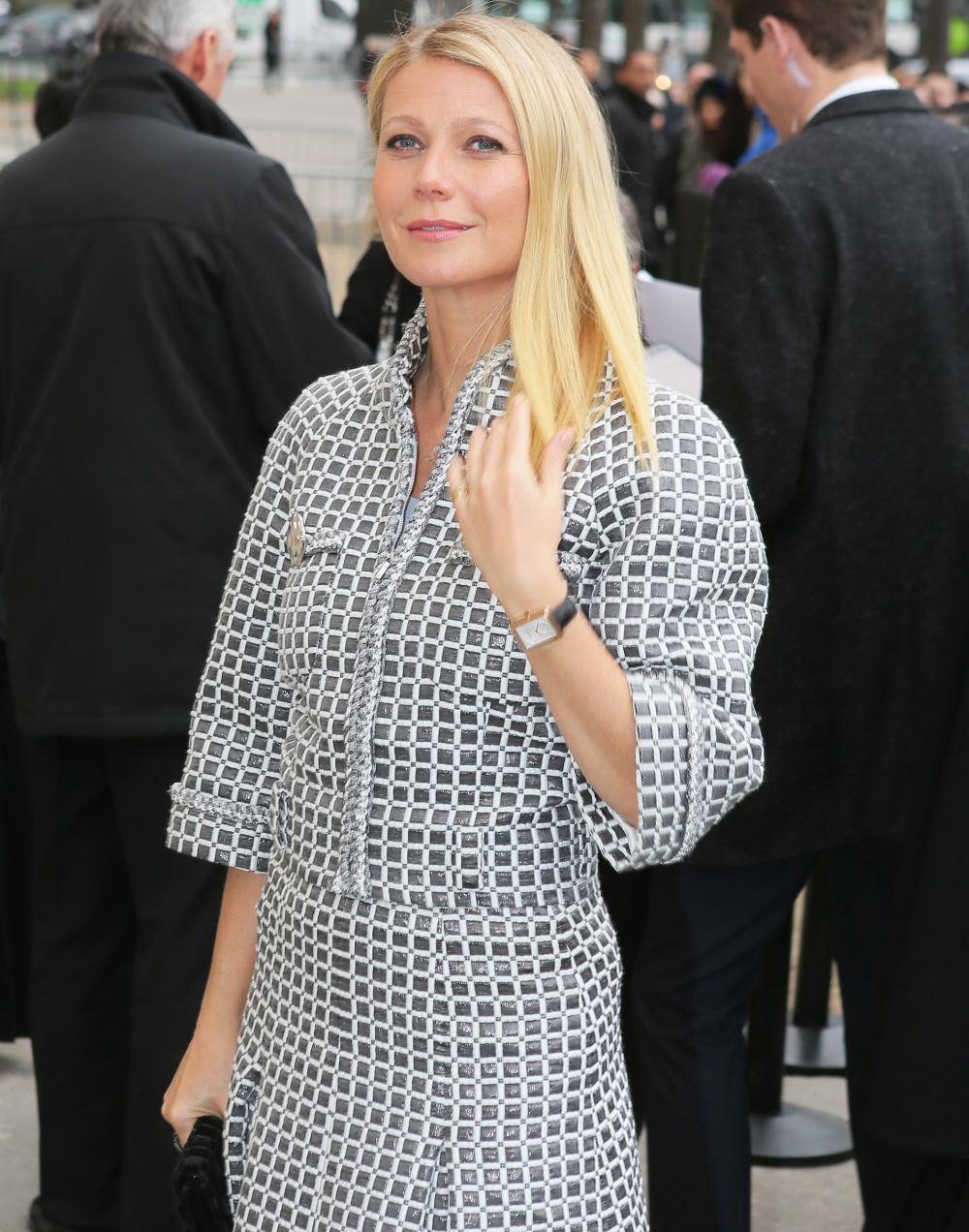 Gwyneth Paltrow is still promoting the Goop collaboration with Juice Beauty, the organic and non-toxic beauty line. So Gwyneth gave an interview to this week's issue of People Magazine. Unfortunately, the quotes are not as eye-rolly as her recent Glamour Magazine interview, where Goop came across as stuck so far into her bubble of privilege that she could not understand that she wasn't and isn't a self-made woman. This People interview is all about how Goop feels "beautiful" and what she does to feel beautiful.
Gwyneth Paltrow is feeling beautiful and it's no accident. The 43-year-old star tells PEOPLE in this week's issue that she relies on balance in her life to keep her feeling her best.

"I think it's really important to be happy, and I think women get happy by being authentic," she says. "But I also believe in exercise, eating well, drinking lots of water, sex, sleeping and being around people who make you feel good. And I think that glow that you get in life comes from a combination of all those things."

The GOOP guru is taking her love for all things green to the next level with her very own skin care line in collaboration with Juice Beauty. Launching March 1, the non-toxic collection comes on the heels of a her recent makeup collaboration with the brand. The entrepreneur and mom of two says that she created the line because she feels that "women deserve to have a really effective, beautifully made product that's non toxic and organic."

With a lengthy career, family and GOOP under her belt, Paltrow says aging doesn't faze her one bit.

"I earned these gray hairs," Paltrow declares. "I really am not afraid of getting older."
Just once, I would love to hear Gwyneth say "You know what? I believe in 'You Do You.'" But that whole idea would cut into her cottage industry of sanctimonious advice. She came close to just saying "women should be authentic," but she remembered that her role on earth is to remind every woman that they can't just be authentic, they also have to exercise, diet, drink lots of water, have sex, get a lot of sleep and be the Queen Bee of a group of Botoxed blonde women. Classic Goop. Achieving happiness is never as easy as saying "just be yourself."
Am I the only one who rolls her eyes every time Gwyneth talks about how hard she works? "I earned these gray hairs." Did you though?
Fun fact: Both Brad Falchuk and Gwyneth are still married to other people.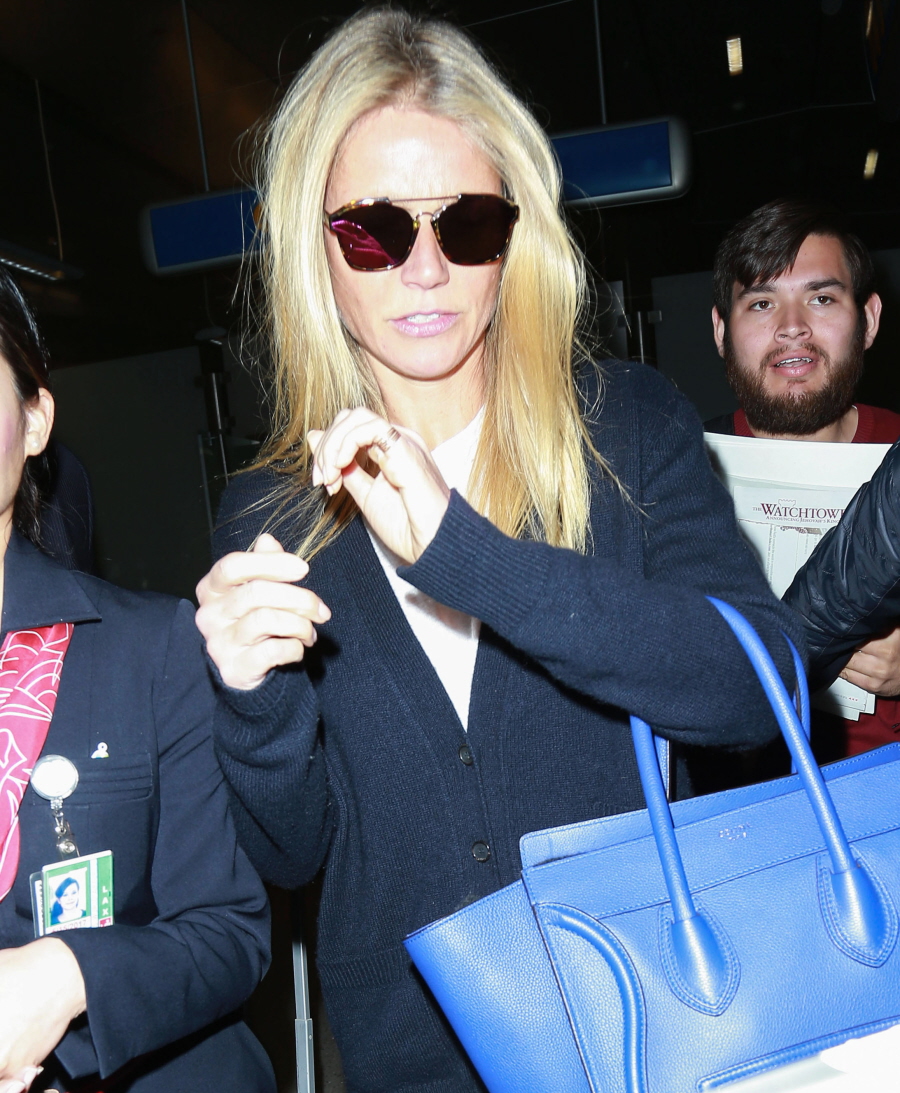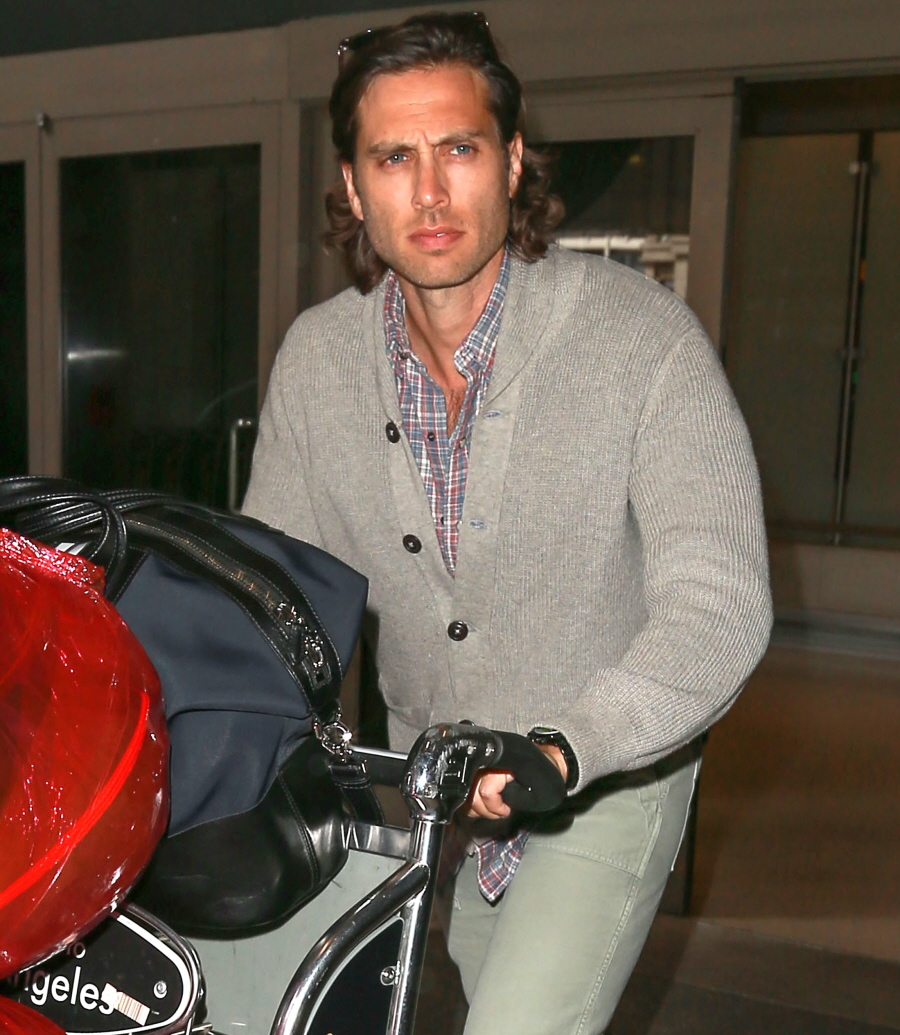 Photos courtesy of Fame/Flynet.