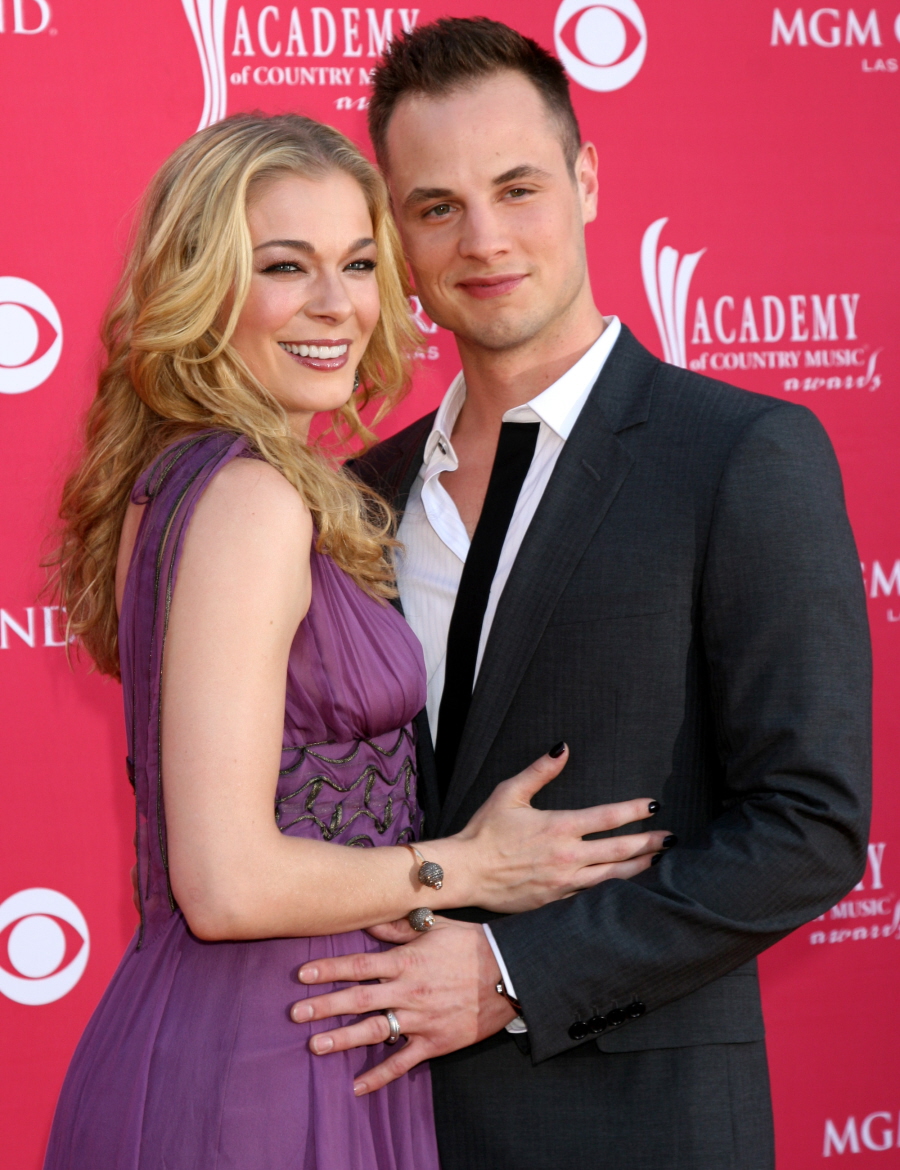 As we discussed yesterday, LeAnn Rimes' lawyer sent a threatening letter to LeAnn's ex-husband Dean Sheremet. Dean picked up the pieces of his life pretty well after the divorce – he moved to New York, graduated from cooking school, fell in love and remarried. He's currently promoting a cookbook called Eat Your Heart Out. In the cookbook, Dean apparently mentions LeAnn and the life-rebuilding process he went through post-divorce. And that was enough for LeAnn's lawyer to throw a hissy fit. So just what did Dean write? Some excerpts, courtesy of Radar:
"She cheated, I got dumped, and we divorced," Dean Sheremet begins his book's introduction, throwing a reference to Gwyneth Paltrow's favorite phrase. "I'd like to say it was conscious uncoupling, but the truth is, I got knocked on my a**."

Initially, Sheremet says, he blamed "her" and "him," but ultimately blamed himself. "I had been the one who was foolish enough to get caught up in a lifestyle that was so different from my own upbringing, a world where Ferraris, Porsches and private planes were the norm, where dinner parties were populated with more stars than the Billboard 100."

Sheremet says the marriage began its downward spiral when he became "obsessive" about helping Rimes' singing career, "even to the point of insanity… I loved her more than I loved myself, and that's where I went wrong."

Yikes: Sheremet says he was a "father figure" to Rimes, now 33, more than a "lover… It was all about her, all the time, with no room for my needs and my hopes," he writes. When the chef finally left his cheating wife, he says it was just a "bluff"— but he finally went through with it. "We fought, we cried, and eventually I forced myself out the door for fear that I would cave," he recalls. After the split, he claims he was "a footnote in someone else's history…I realized that none of my hard work would ever really matter."

Sheremet moved with close friends in Nashville in order to heal from the divorce. Without a wife's singing career to support, Sheremet finally followed a dream, and enrolled at the French Culinary Institute in New York City. "I hadn't felt that exhausted, respected, and fulfilled in a long time," he says. "I was on my way to happiness."
While there's more detail and shade here than I was initially expecting, is there anything here that we didn't already know? We knew LeAnn cheated. We knew that Dean and LeAnn had a dysfunctional relationship. We knew that Dean had been a big part of several of LeAnn's biggest career successes, and we know her career has been in the toilet post-Dean. My point? Why is LeAnn so upset about this? WE KNEW THIS ALREADY. So of course LeAnn has to make Dean's book all about her drama and threaten a lawsuit because Dean is telling us that LeAnn makes everything all about LeAnn. Logical!
And here's an absolutely true story: Brandi Glanville will be interviewing Dean on her podcast today.
Can't wait to talk about all things food with @Deansheremet with his New Cook Book #EatYourHeartOut pic.twitter.com/bdTx9ZZLBu

— Brandi Glanville (@BrandiGlanville) February 10, 2016
Photos courtesy of Instagram, WENN.