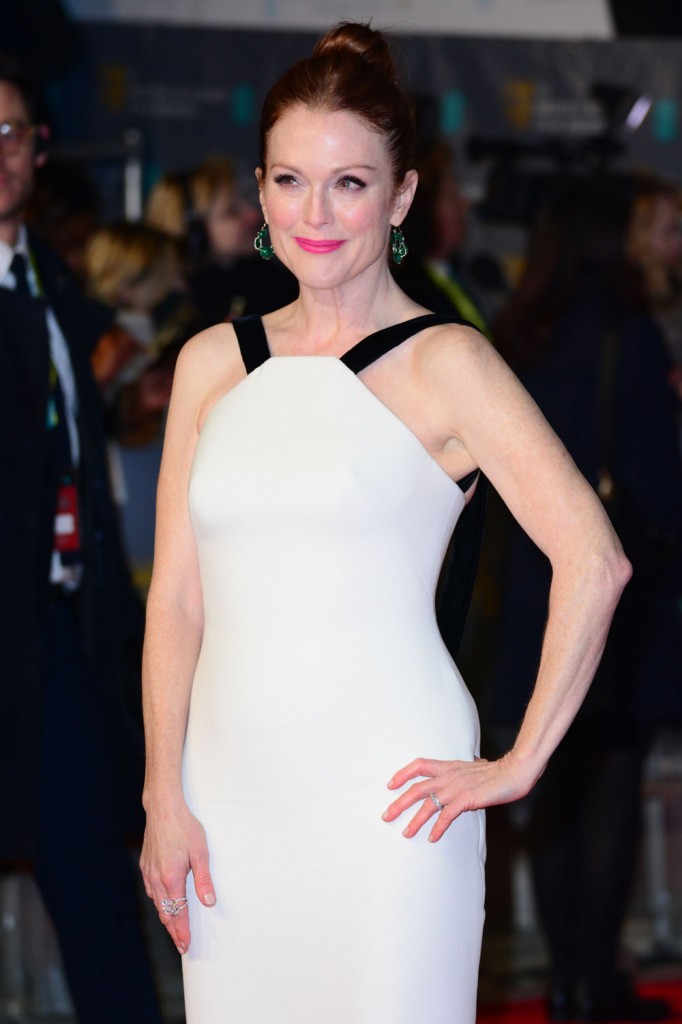 Julianne Moore wasn't nominated this year at the BAFTAs, but as you probably remember she won best actress last year, for Still Alice, for which she also took home the Oscar. (Sidenote: I can't believe that was just last year.) I like that she's still showing up this awards season and looking lovely, even if her fashion can be hit or miss.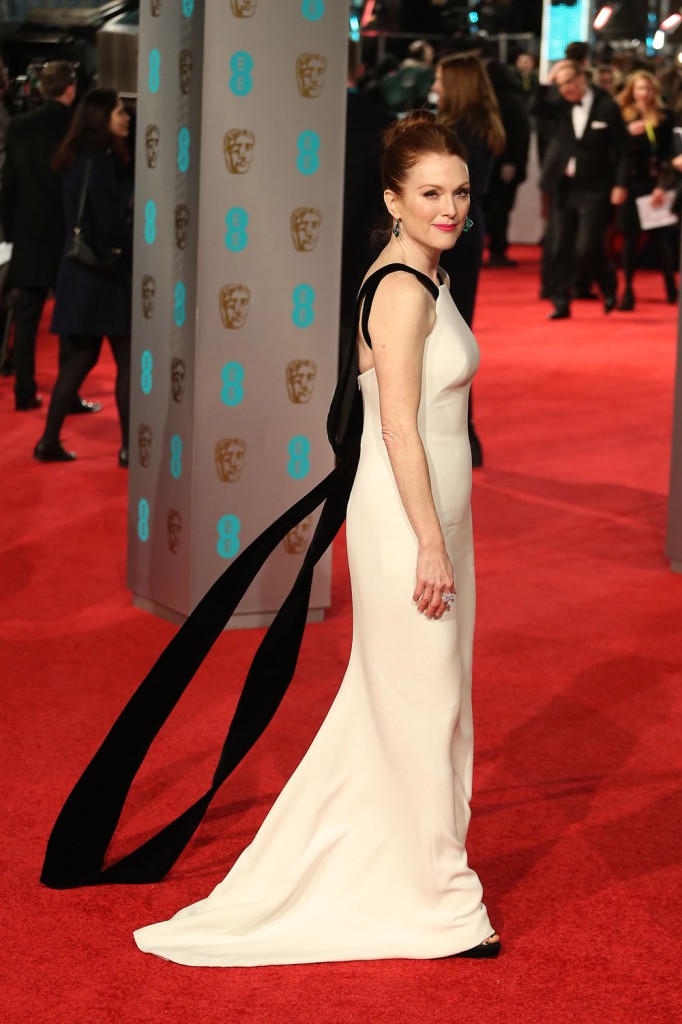 Julianne wore this white Armani gown with black detailing including straps with look like they lead to long black pieces of fabric hanging down the back. Just going by our past coverage, we've seen Julianne in Armani a couple of times but Armani isn't one of her go-to designers. This may be a controversial opinion, but I really like this dress. It's classic with unexpected subtle details and her accessories are killer. Check out those emerald earrings and that incredible statement ring. My only complaint is that bright pink shade of lipstick.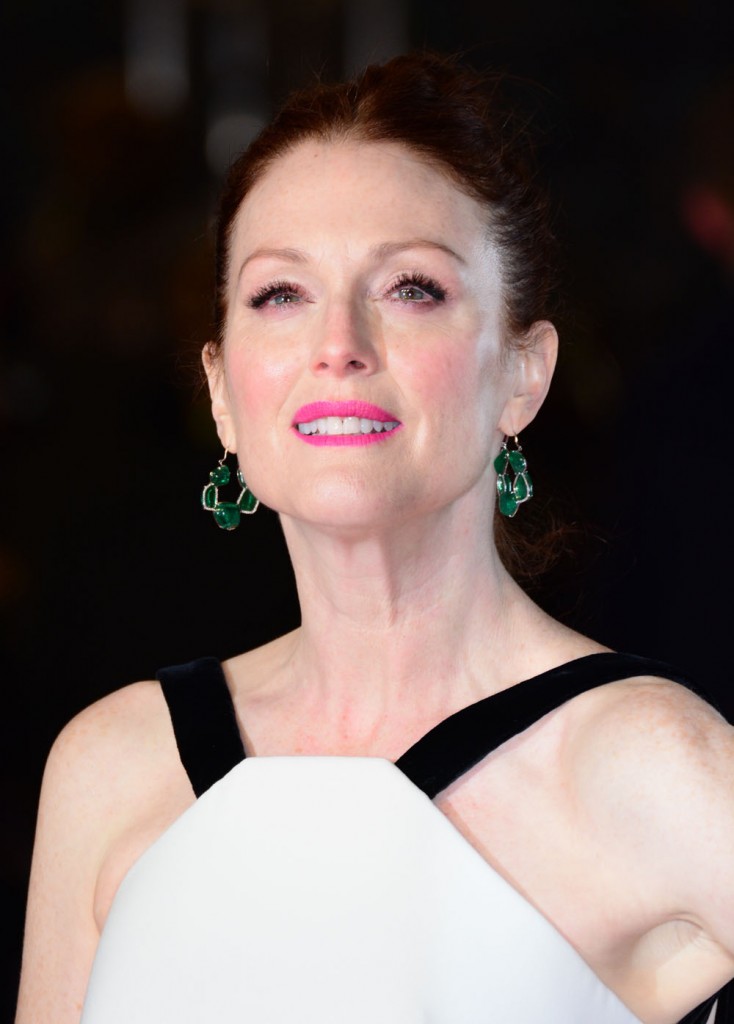 Isla Fisher was also in white, in this Stella McCartney gown which fits her like a glove but still looks cheap somehow. Maybe it's the unfinished hem or the contrasting satin fabric and the drop of the bust area, but this dress looks like lingerie. That's a shame because her styling is gorgeous. I keep seeing hair like this and wanting to get extensions because as natural as it looks you know that giant mane is not real.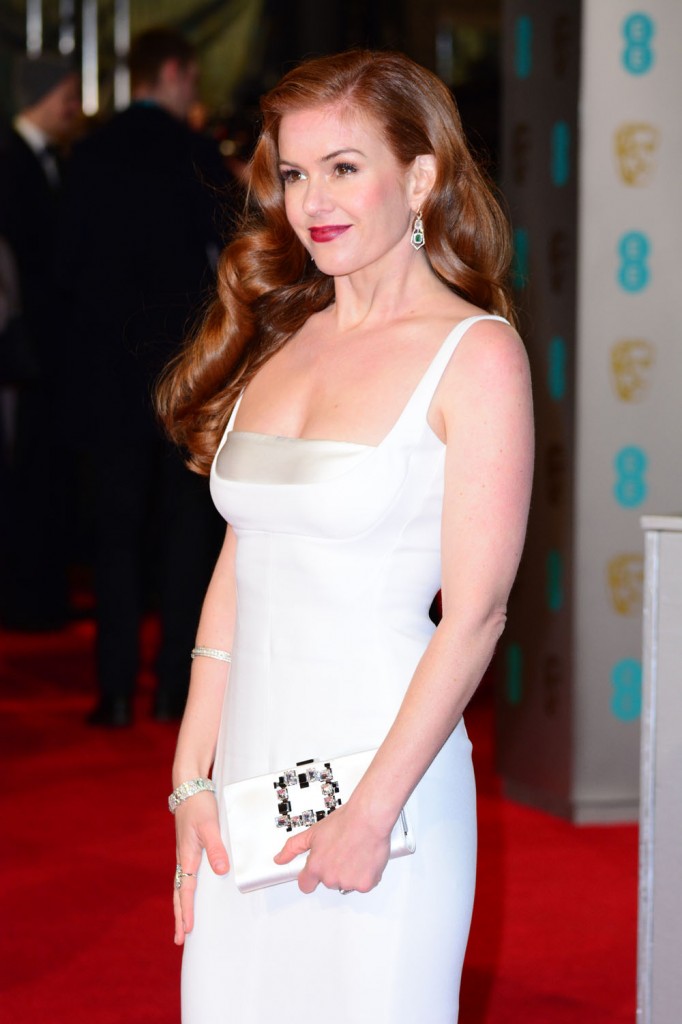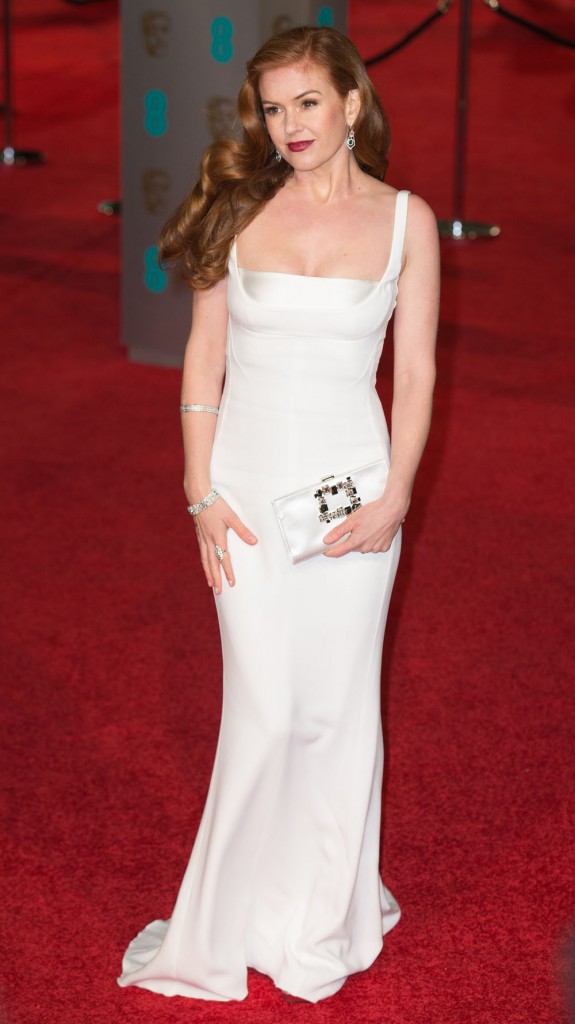 And here's Angela Bassett killing it in pink custom Galia Lahav. I could have sworn she was in her late 40s (although she doesn't look it) but she is 57 years old! The back of this dress was low cut and sexy. I'm also including a photo of the camel coat with sequin flowers she wore over it because it was perfect.
photo credit: Joe Alvarez, Getty and WENN