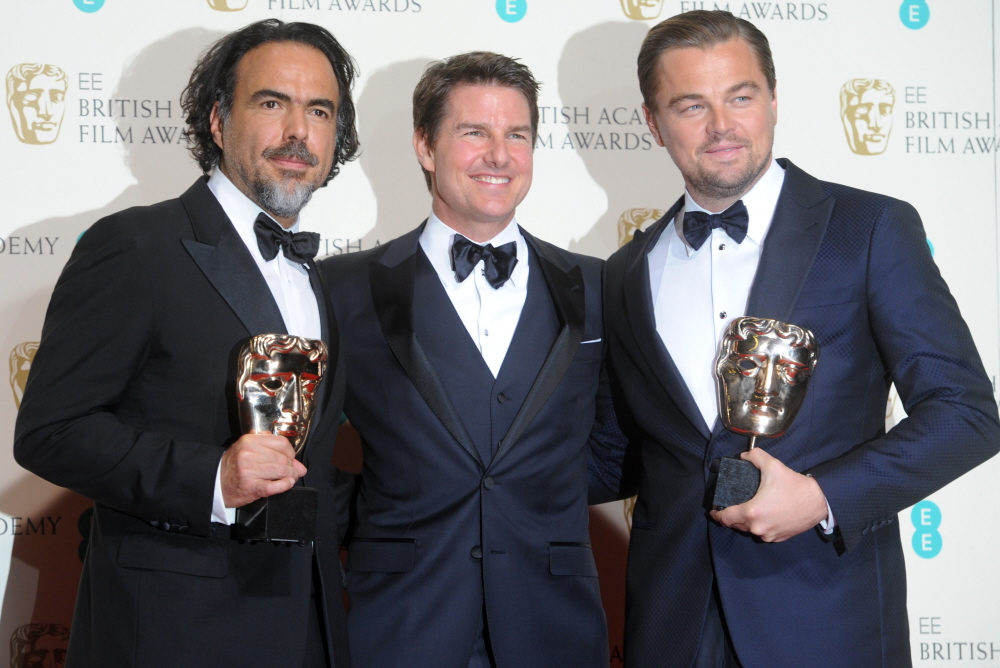 Tom Cruise LOVES to be a surprise presenter at big awards shows. He's always turning up late in the evening during an awards show to present one of the big awards, like Best Director or Best Picture. And Cruise got to do that last night at the BAFTAs by presenting Best Picture to Boy Drama In the Woods. You can see the full list of winners here – they are exactly who you would expect, from Leonardo DiCaprio to Mark Rylance to Brie Larson (who didn't even show up). But hey, Leo won his first-ever BAFTA. So good for him.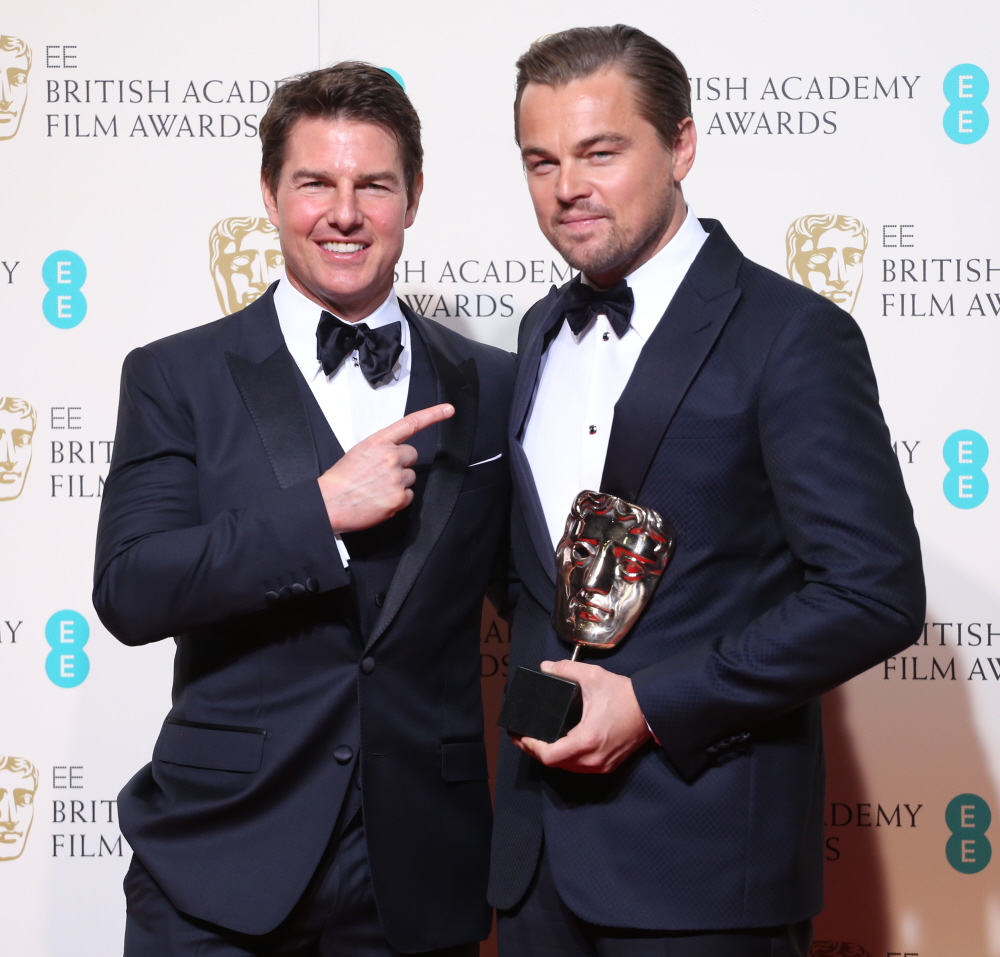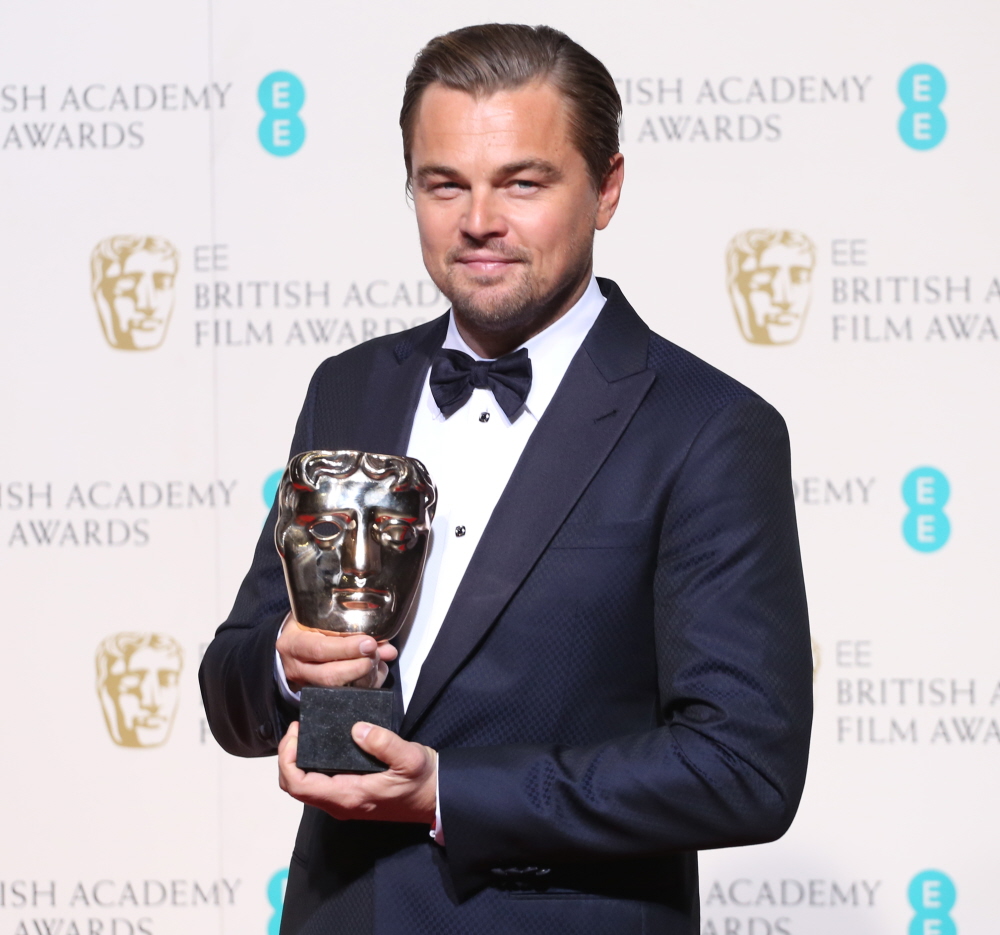 The last of the fashion photos… Olga Kurylenko in Ralph & Russo Couture, but if you had told me this was Elie Saab, I would have believed you. I like this, despite the fact that it's super-bridal and despite the fact that the gown should have been lined properly. I can see her panties, I'm just saying.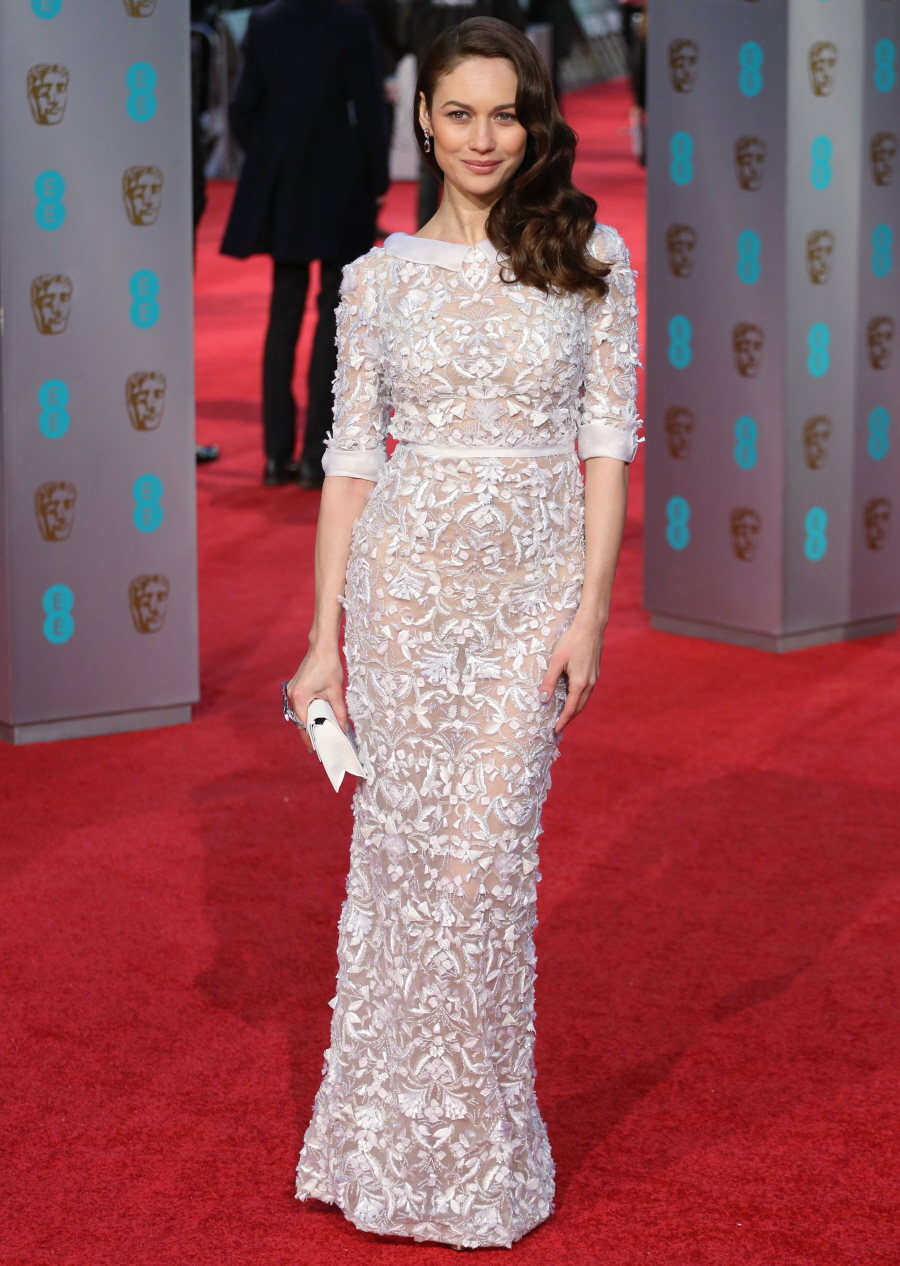 I love Gwendoline Christie so much, and I love that she loves fashion. But I feel like her people aren't serving her well. This custom Lanvin is interesting, but not really flattering.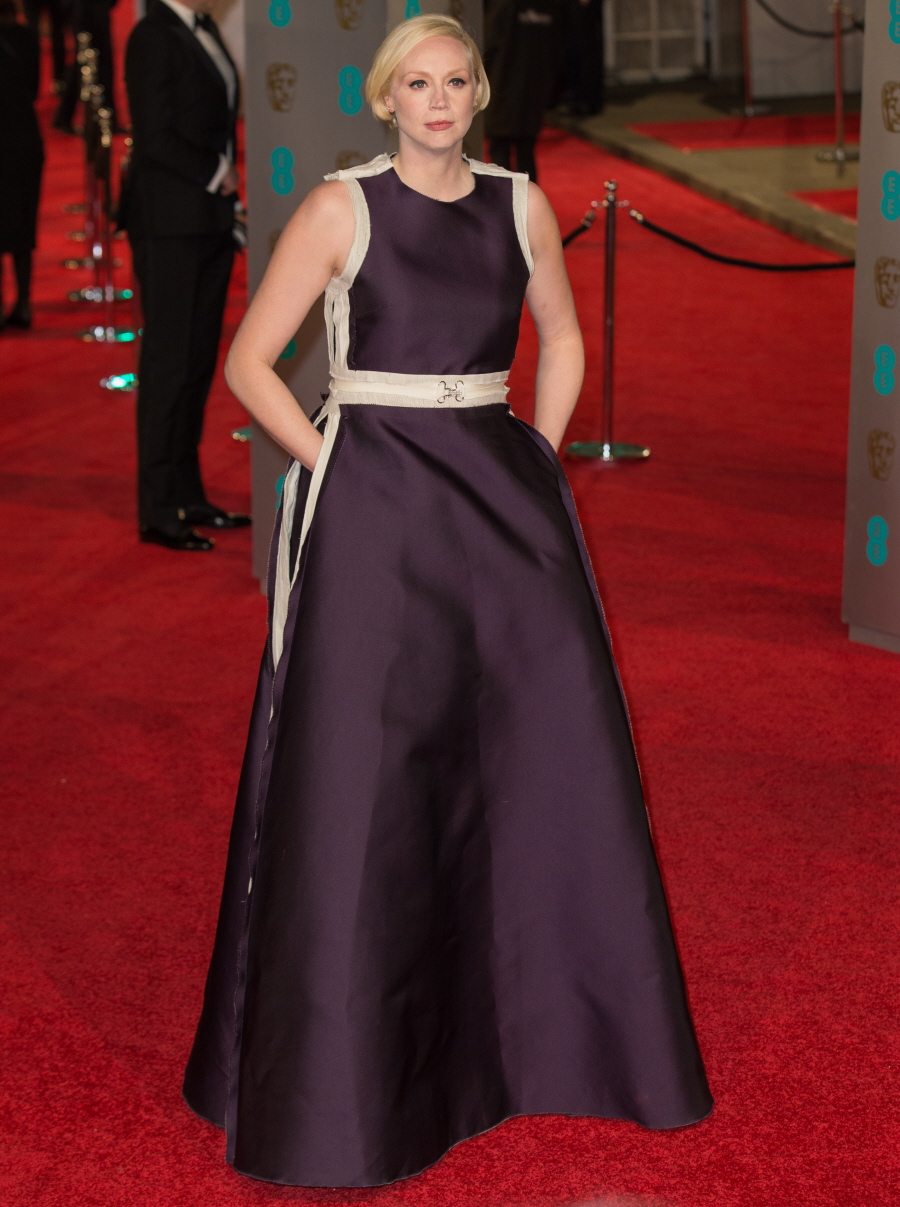 Emilia Clarke in Victoria Beckham (which looks like Roland Mouret). This is fine. Pretty, simple, non-controversial.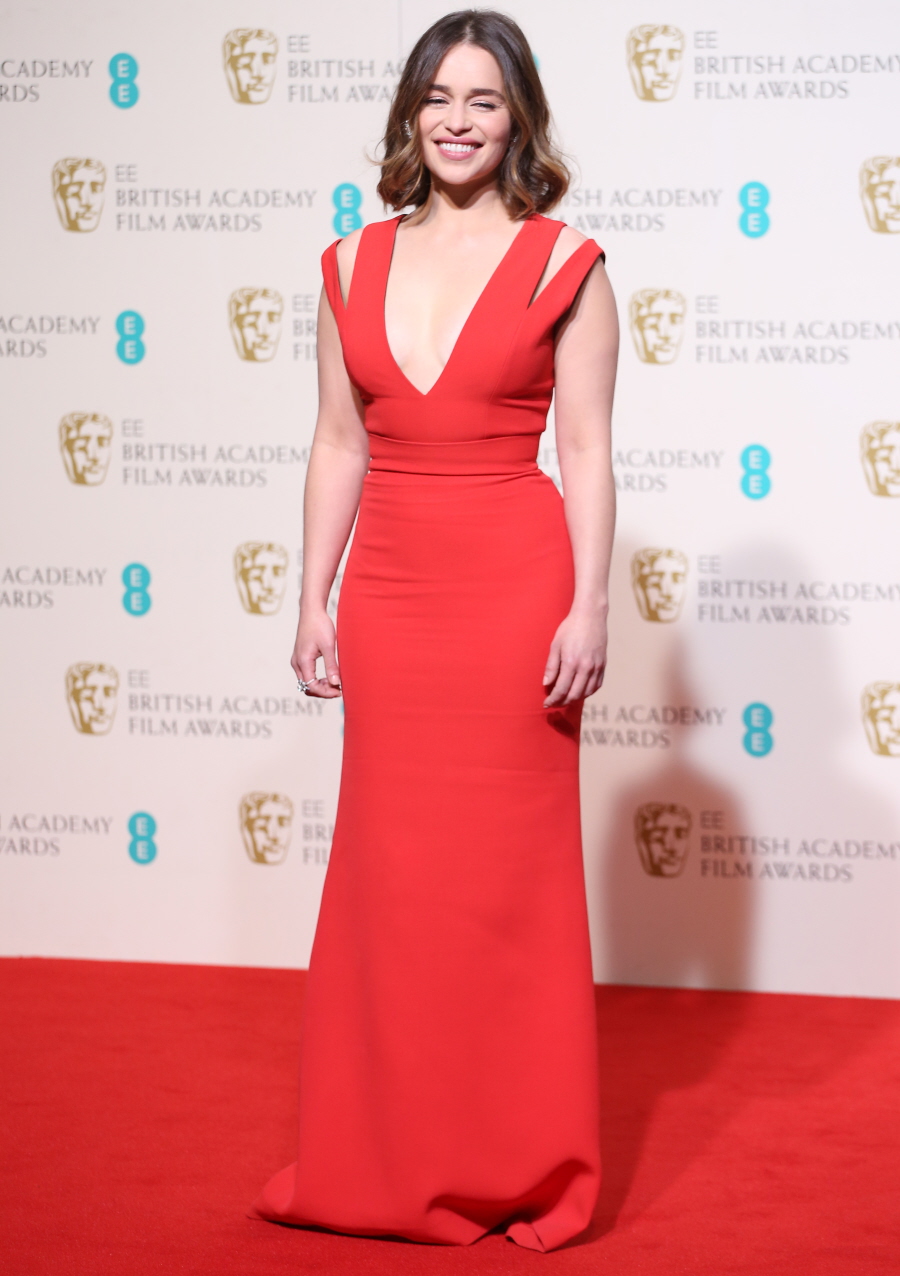 Heida Reed, best known for POLDARK, in Nicholas Oakwell. I know it's very "simple," but I like this a lot. It's a good dress for a TV Girl-at-the-BAFTAs.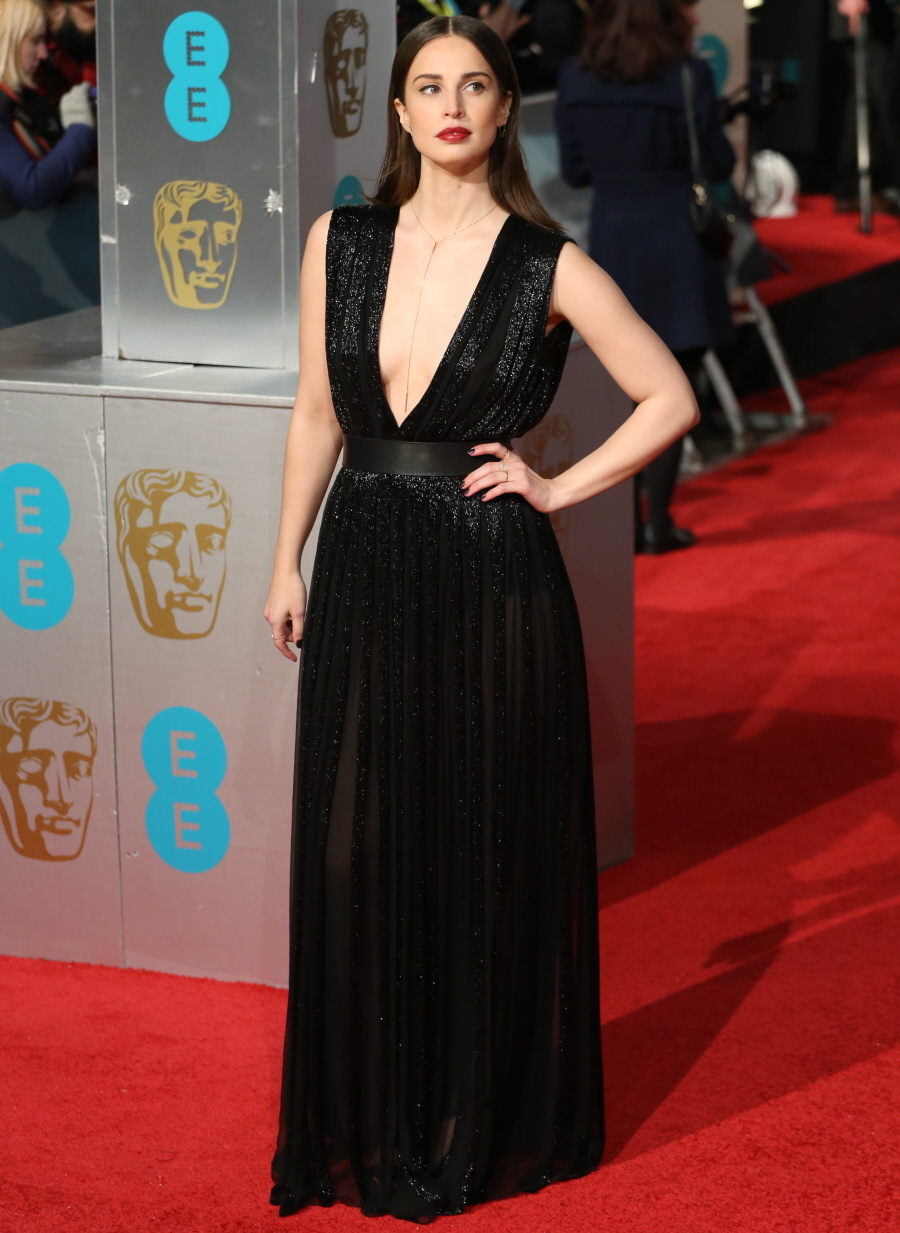 Photos courtesy of WENN.