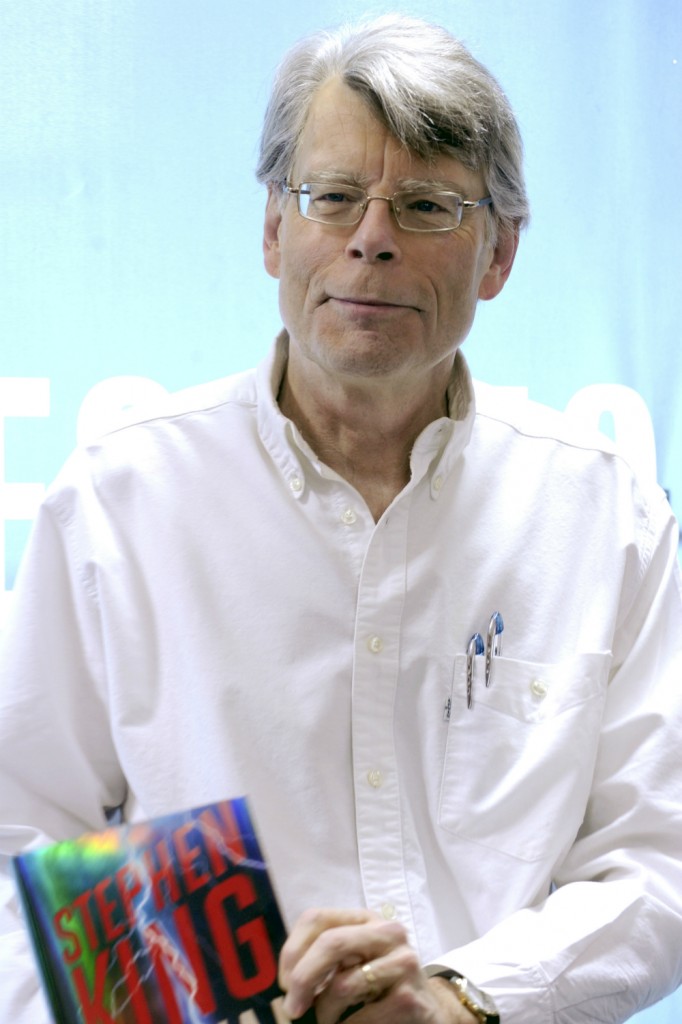 The adaptation of Stephen King's book 11/22/63 premiered on Hulu last night. 11/22/63, for those of you who do not know, is the date that President Kennedy was assassinated in Dallas, Texas by Lee Harvey Oswald. One of the most pervasive conspiracies about President Kennedy's assassination is was there another gunman or did Lee Harvey Oswald act alone? Part of the reason we don't have this answer is because two days after he shot the president, November 24, Oswald was gunned down on live television by Jack Ruby.
Just for clarification, the TV miniseries is 11.22.63 and the book is 11/22/63, because that's not confusing. I have this book on my nightstand but have not read it yet, I think I might have to move it to the top of the pile. The story deals with Jake Epping, a teacher, who agrees to take over his friend Al's obsession of preventing the Kennedy assassination by going through a time portal in Al's diner, which I believe is the first story King has ever written involving time travel. King, who has not always had much success with television adaptations of his books, sat down with The Daily Beast to discuss his theory of Kennedy's killer and other conspiracies:
Did you watch the assassination of JFK on the news, and what effect did that have on you?
We watched, my mother, my brother, and I. I got out of school and lived in a little town south of Waterville, Maine, and this guy who drove a bunch of us kids back and forth, he never played the radio, and that afternoon the radio was on. He said, "Some son of a bitch just killed the president." And we were just stunned to silence. We saw everything that happened after that. My mother was a rock-ribbed Republican but she cried her eyes out; she kept talking about the little kids that he had. We were watching Sunday with our dinner in our laps to see Oswald transferred from the lockup in Dallas to the bigger jail, and we saw him assassinated on live TV. Our jaws just dropped. We couldn't believe it.

Why do you feel that this tragedy has birthed more conspiracy theories than any other moment in American history?
Because Jack Ruby shut Oswald's mouth before he could talk about what he had done. Oswald was taken into custody and said the things anyone would say initially—"I didn't do it," "I was a patsy"—and that's where the conversation ended. The reason there's been all the conspiracy talk is because Oswald never broke down and said, "I did this," but also what it says at the front of 11/22/63, the Norman Mailer quote: We find it difficult to believe that one lone wingnut with a gun could kill the most powerful man in the world. But we've seen it time and time and time again. We saw it with John Lennon—that was no conspiracy, it was just a crazy lone gunman who killed him. Bridget Carpenter, the showrunner, came to disagree with me, but I think Oswald was acting alone.

The crux of 11.22.63 is that preventing the assassination of JFK would've altered the course of history by further averting the Vietnam War and the murder of Bobby Kennedy. What one recent event, for you, do you think would have drastically altered the course of American history? The 2000 presidential election, perhaps?
The Bush election is a pretty good one—I would put that in second place. In fact, it's even mentioned in 11/22/63 where Al says, "If you could go back in time to the year 2000 and spread around even $100,000 in Florida and promised it to people to vote for Gore instead of Bush or Nader, then in that case, Al Gore becomes president and there are big changes." But that's only second place. The big one is 9/11. If someone could go back and make one phone call and say, "There are bad people getting on airplanes right now and here's where it's happening," there would have been huge changes: the War in Afghanistan, the War in Iraq, the lives that have been lost, the amount of blood and treasure that's been spent on those things, all because those guys went through the checkpoints with their box cutters and got on those planes.
In the interview, King talks about the current election and how, like most of us, we thought Trump was making a really good joke when he declared he was running for president. He talks about David Bowie calling him once because Bowie had an idea for a scary, concept album. The idea never went beyond the phone call, unfortunately. John Mellencamp reached out to King about making a musical; they discussed it for ten years, which led to a good friendship but no musical yet – thank you for the correction @Angela. They did, in fact, produce Ghost Brothers of Darkland County – my apologies. Please, oh please, if this musical ever gets made, let King and Dave Barry's literary band, The Rock Bottom Remainders, perform it.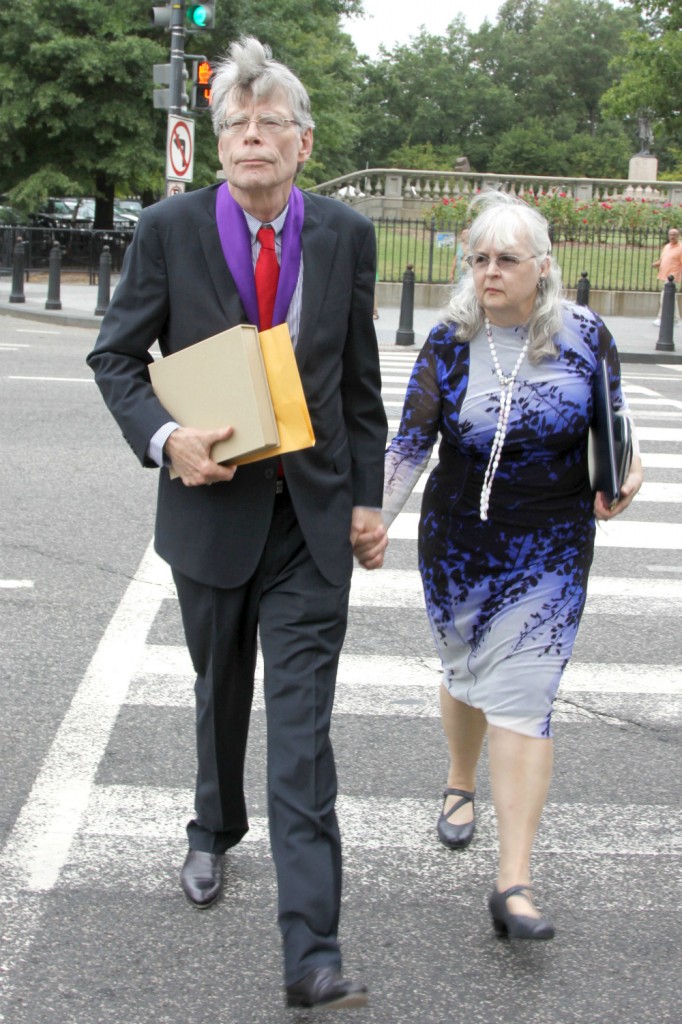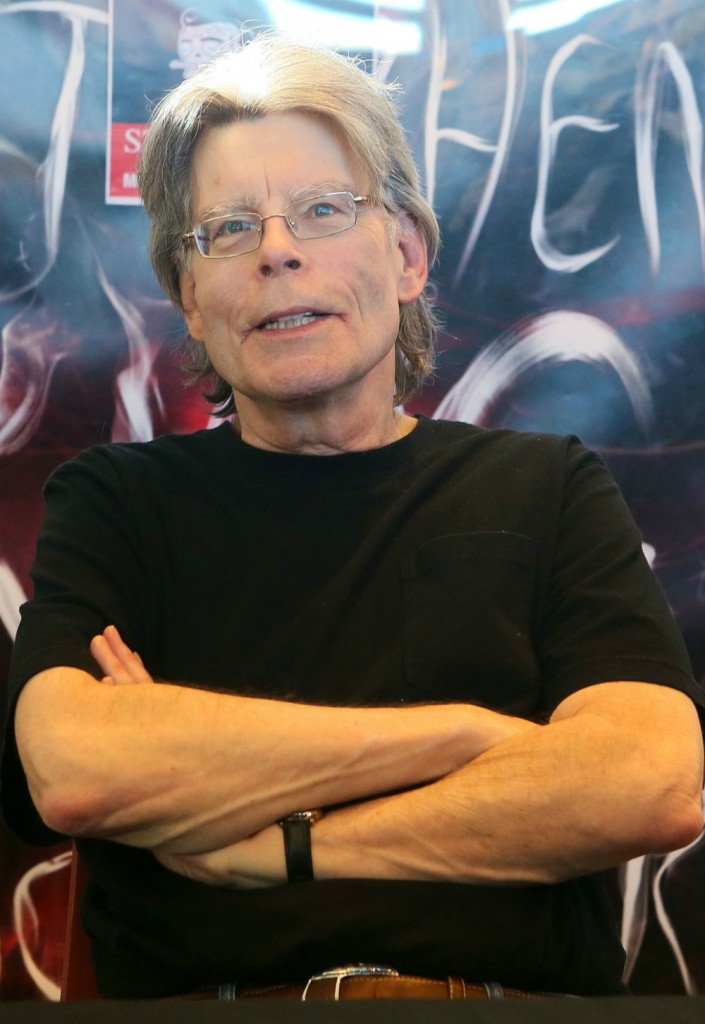 Photo credit: WENN and FameFlynet Photos and Getty Images