As I said yesterday, I wasn't crazy about Lady Gaga's David Bowie tribute at the Grammys. I didn't think she was horrible, and I could feel her effort in trying to pay appropriate homage to such a groundbreaking artist. But… I think the Grammy producers made a mistake in having Gaga as the only artist, because her set fell apart after Ziggy Stardust. Again, I know Gaga was trying (she was apparently in tears before she performed) and I know she was feeling it. I was not feeling it though, and her terrible "Heroes" cover was enough to make me write her off. Well, it seems like Bowie's son Duncan Jones might also have an issue with Gaga's tribute.
"overexcited or irrational, typically as a result of infatuation or excessive enthusiasm; mentally confused." Damn it! What IS that word!?

— Duncan Jones (@ManMadeMoon) February 16, 2016
That's the definition of "gaga," just FYI. Duncan's tweet is being described as "shade" or a "slam," but I'm not sure? He tweeted this around the same time as Gaga's Grammy performance. I think "cryptic" is the better descriptor, because I have no idea if Duncan loved or hated Gaga's performance. But… if you go to that tweet and read the comments, you'll see that Gaga's Little Monsters (are they still calling themselves that?) are going HAM. Like, Gaga's fans think the best way to honor David Bowie is by screeching at his son because he isn't giving enough respect to Gaga. Sample comments: "She honored your father In a way no other artist would," "It's cruel and mean spirited to attack lady gaga who gave her all to honor and entertain," "At least @ladygaga isn't a professional failure like you are." How pleasant.
You know what bugged me about Gaga's performance in addition to the fact that it was more about Lady Gaga than David Bowie? The fact that she got paid by Intel for it.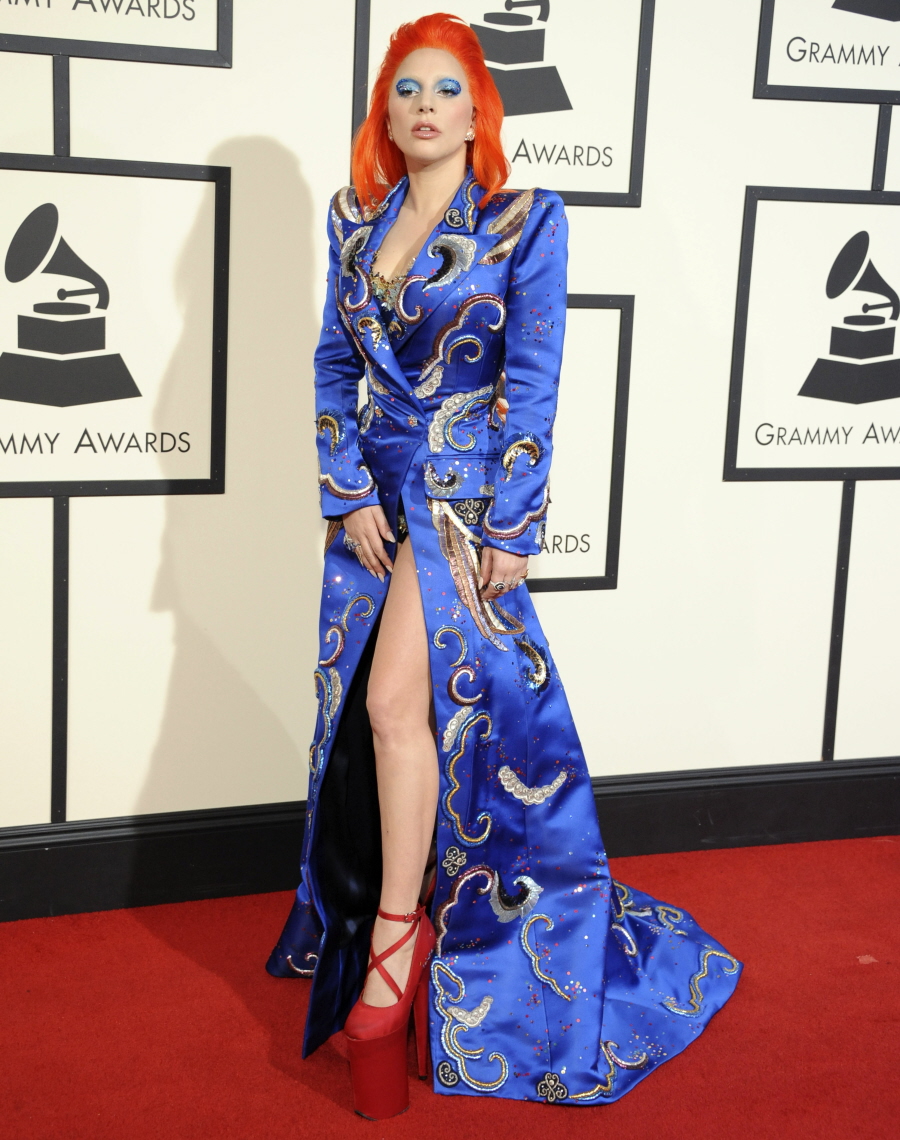 Photos courtesy of WENN.