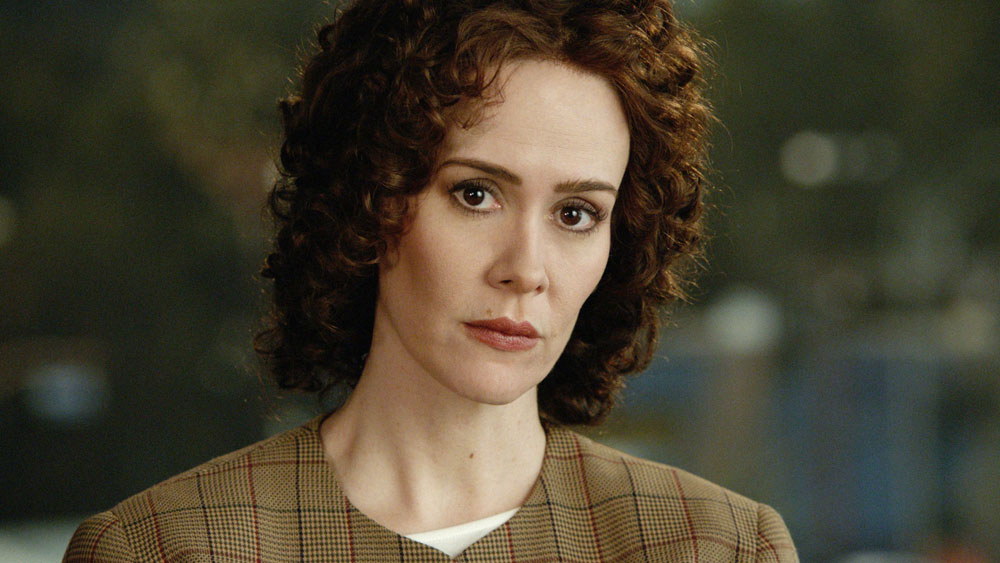 On Tuesday's episode of Ryan Murphy's The People Vs. O.J. Simpson: American Crime Story, one of George Carlin's "7 Dirty Words" was spoken – which marks a first for prime time television. Sarah Paulson, playing a scarily accurate Marcia Clark, upon learning that high-powered attorney Johnnie Cochran was joining the Juice's legal "dream team", said, "Cochran…motherf—er." Of course, the Internet lost it's damn mind. FX is home to some pretty crude comedies, including It's Always Sunny in Philadelphia and You're the Worst, and I'm kind of surprised that the word hasn't been said before.
Since cable networks aren't regulated by the FCC (like the big networks), they can pretty much do what they want. Comedy Central did beat FX in airing the f-word, as it runs unedited stand-up specials after 1:00 a.m. It's not that the show needed any shock value to draw an audience, it's a hit. Of course, there is one person who isn't very fond of the show.
Also on this past week's episode, we got to see the kiddie versions of the E! network's bread and butter – the Kardashian clan. If the show is to be believed, we have a hostess at an L.A. restaurant to blame for the Kardashians becoming a "thing." In the opening scene of this past week's episode, family patriarch Robert (played by David Schwimmer, who is surprisingly good, especially because I never liked Ross on Friends) takes his kids out for Sunday brunch at a crowded L.A. hot spot. When he approaches the hostess stand, he's recognized as "that O.J. guy" and his family immediately get a table. After they're seated, Robert hits the kids with this piece of knowledge, "We are Kardashians. And in this family, being a good person and being a loyal friend is more important than being famous. Fame is fleeting. It's hollow. And it means nothing without a virtuous heart."
I feel like People vs. O.J. is doing a little too much "shoehorning" of the Kardashian family into the proceedings, it's really my only criticism. Otherwise it's a great show, especially considering that we all know how the story ends. The casting is incredibly spot-on and I am still hoping John Travolta's eyebrows get special recognition at next year's Emmys.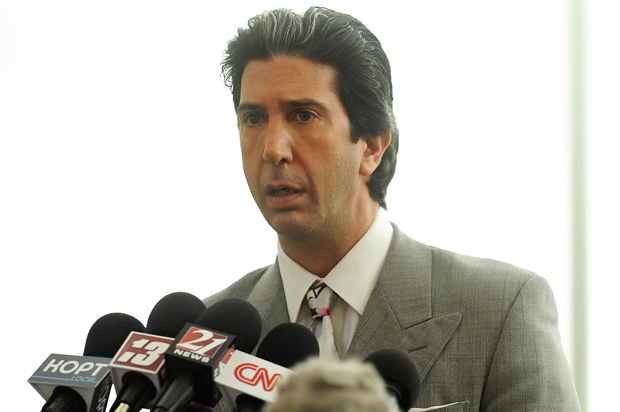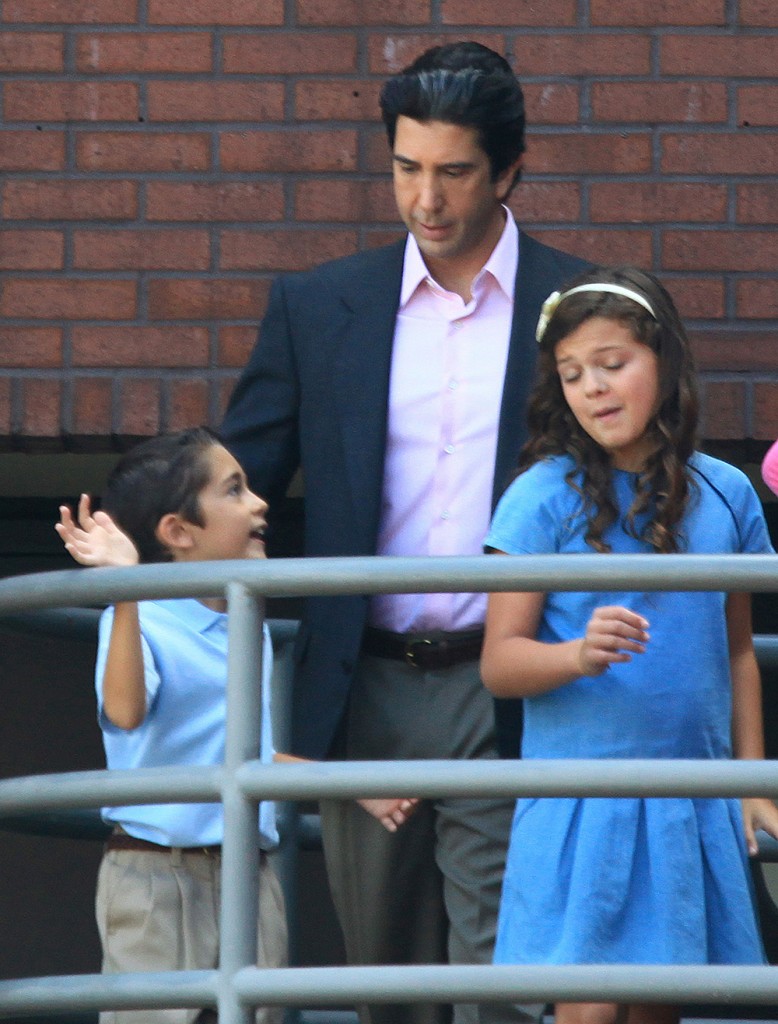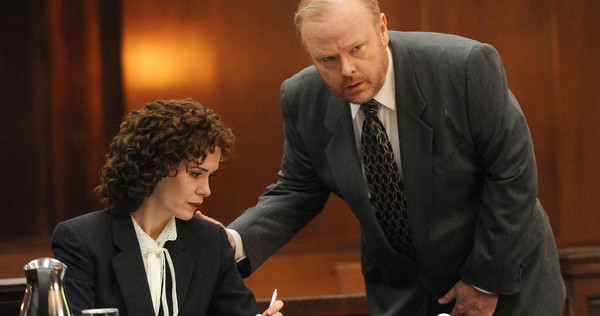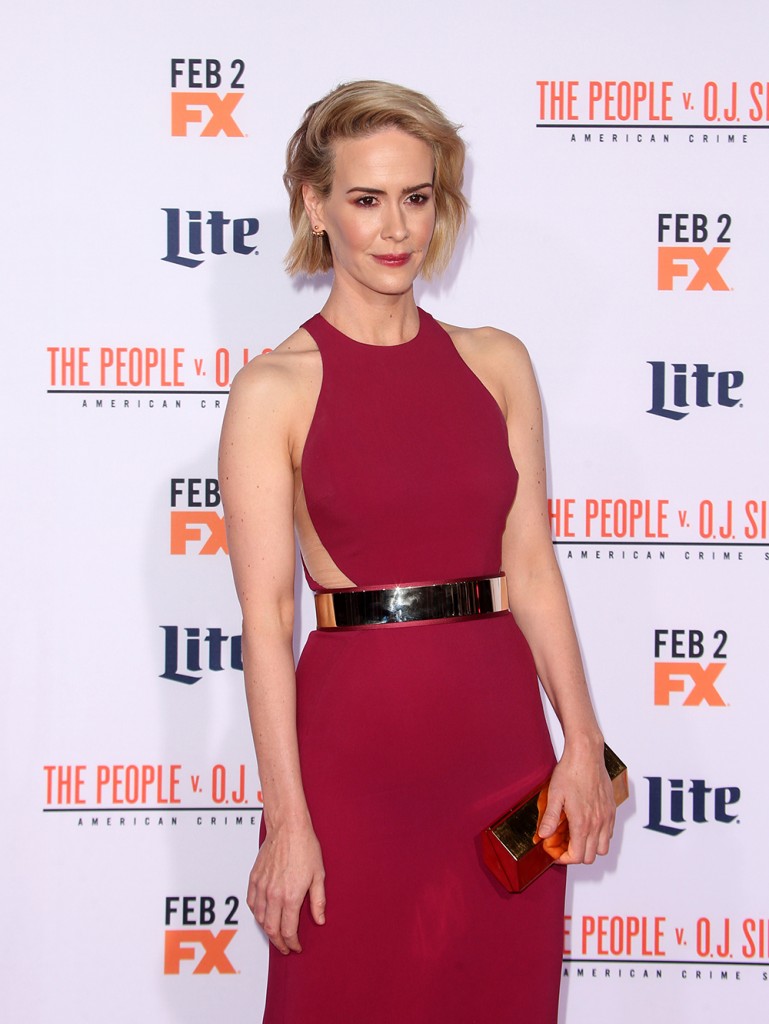 Photo credit: FX, Fame Flynet, WENN