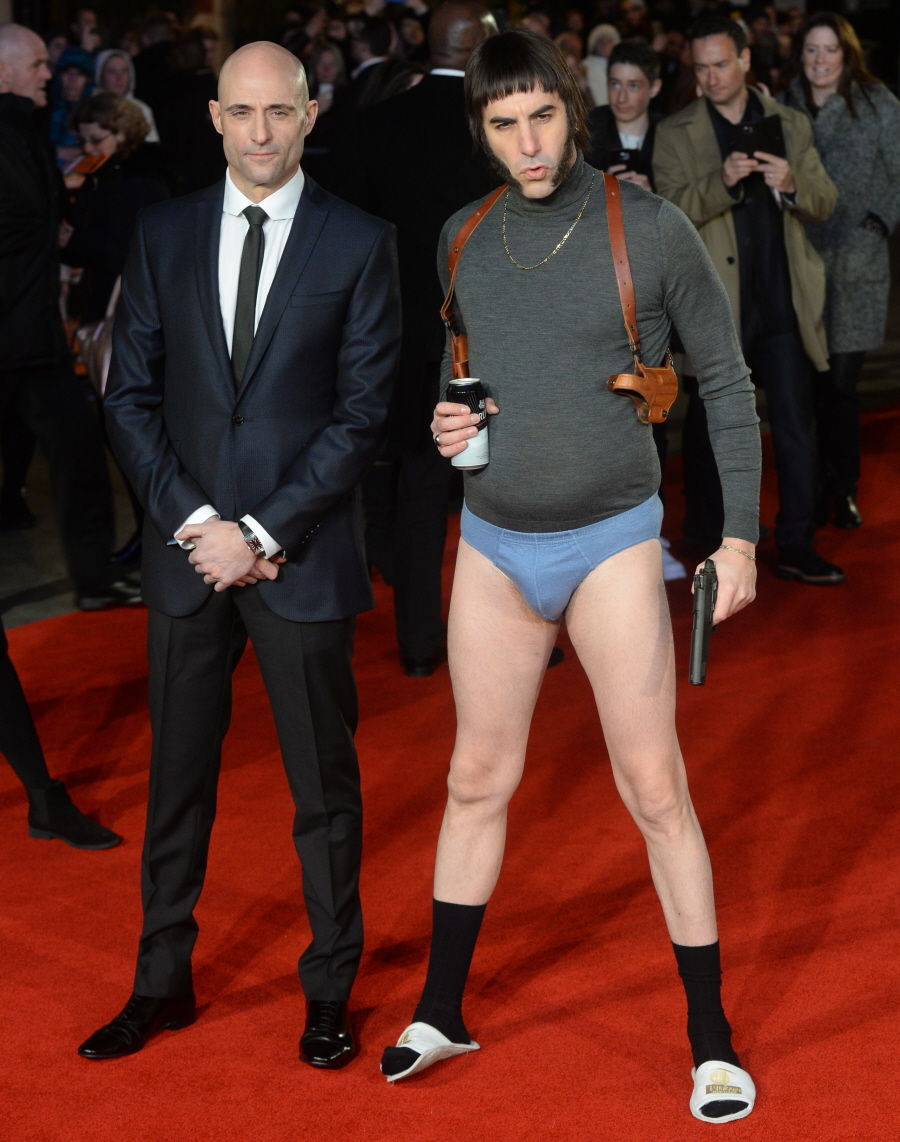 Here are some photos from the London premiere of Grimsby, or The Brothers Grimsby. The film is using both titles, so I don't know what to tell you – I think The Brothers Grimsby is a better title, and that's how it will probably be released in America. The film is Sacha Baron Cohen's latest script and starring vehicle, and it's about two long-lost brothers (played by Cohen and Mark Strong) rediscovering each other as adults. Strong is the suave, James Bond-like brother and Cohen is the dirtbag chav.
As always, Cohen dressed up in character for the premiere, meaning he was in his underwear, black socks and slippers. Do you think he stuffed? I'm honestly not looking. I don't want to look. I only want to focus on Mark Strong, because he's looking really great in these photos. I sort of feel sorry for Strong, but then I don't. I mean, I don't know how to feel? Like, Strong works all the time. He has a voice like velvet. He's going to have a career for another three decades, probably. But I feel bad for him that he's doing a silly Sacha Baron Cohen comedy, even though Strong probably enjoyed flexing his comedic muscles.
Anyway, as far as "who would you rather?" goes, I think you know my answer. Mark Strong, every day.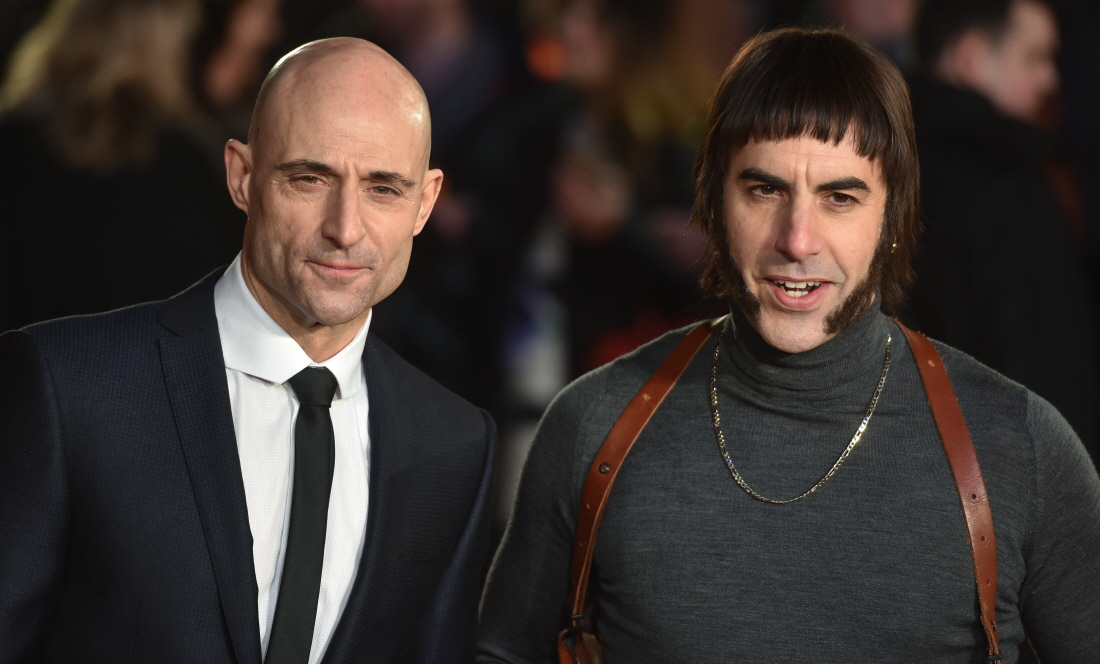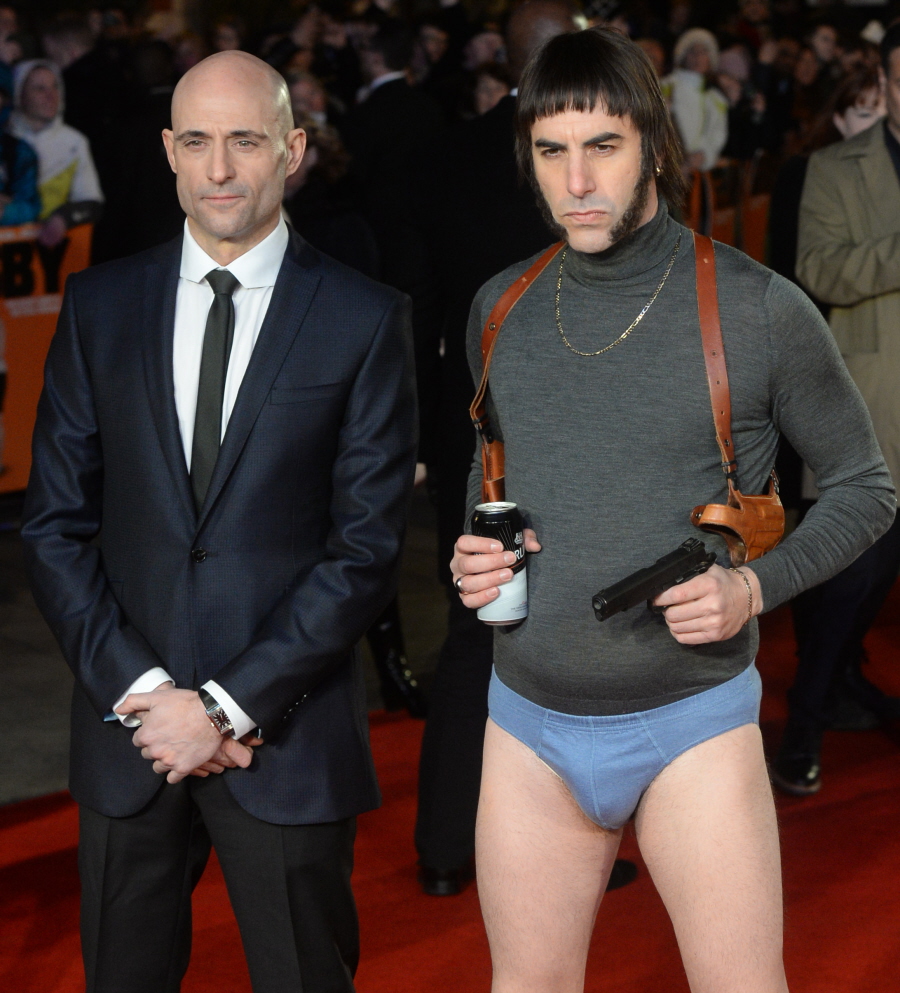 Bonus photos of Annabelle Wallis and Isla Fisher. Isla's dress is awful and Annabelle is giving me strong Goop vibes. Chris Martin really has a type, doesn't he?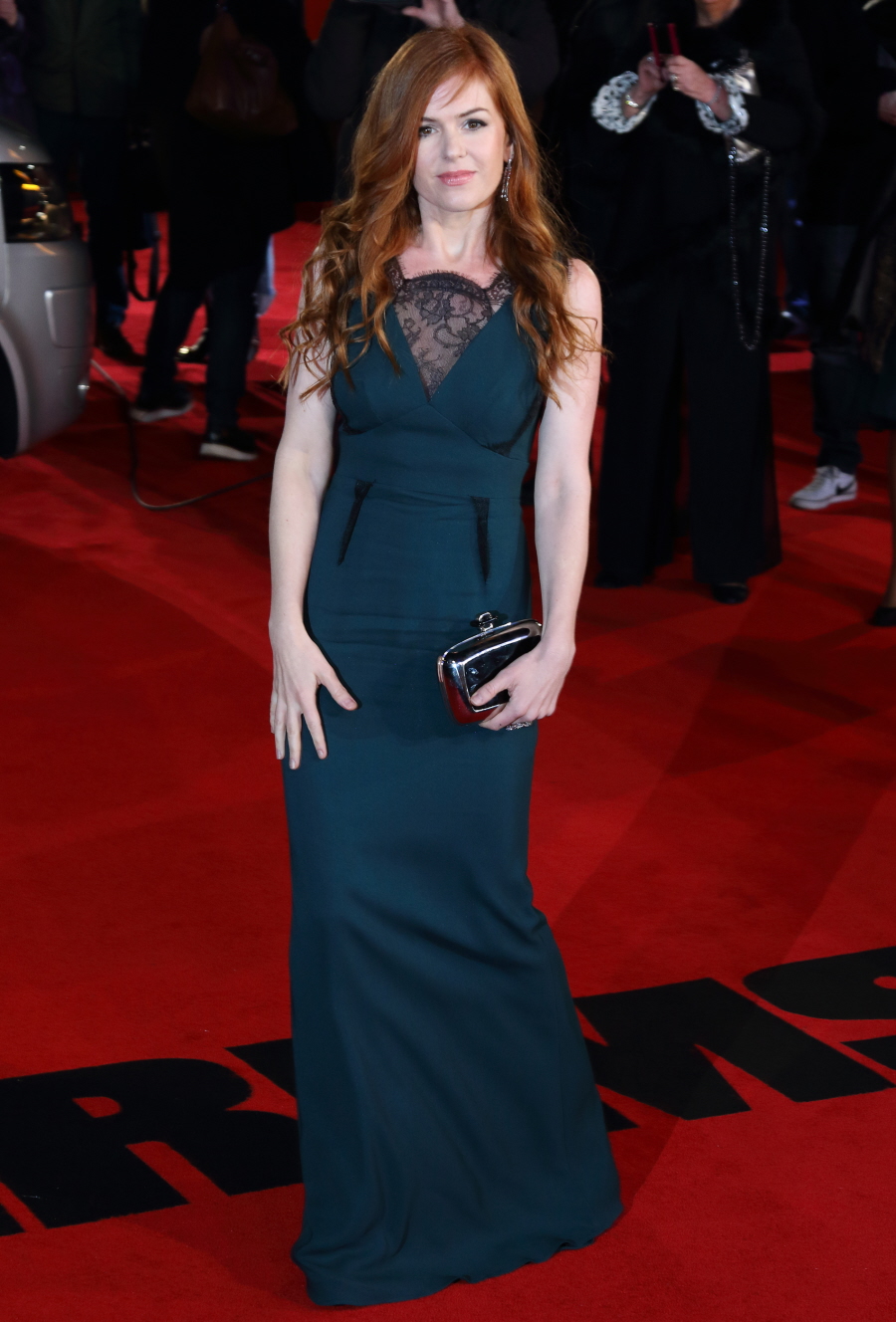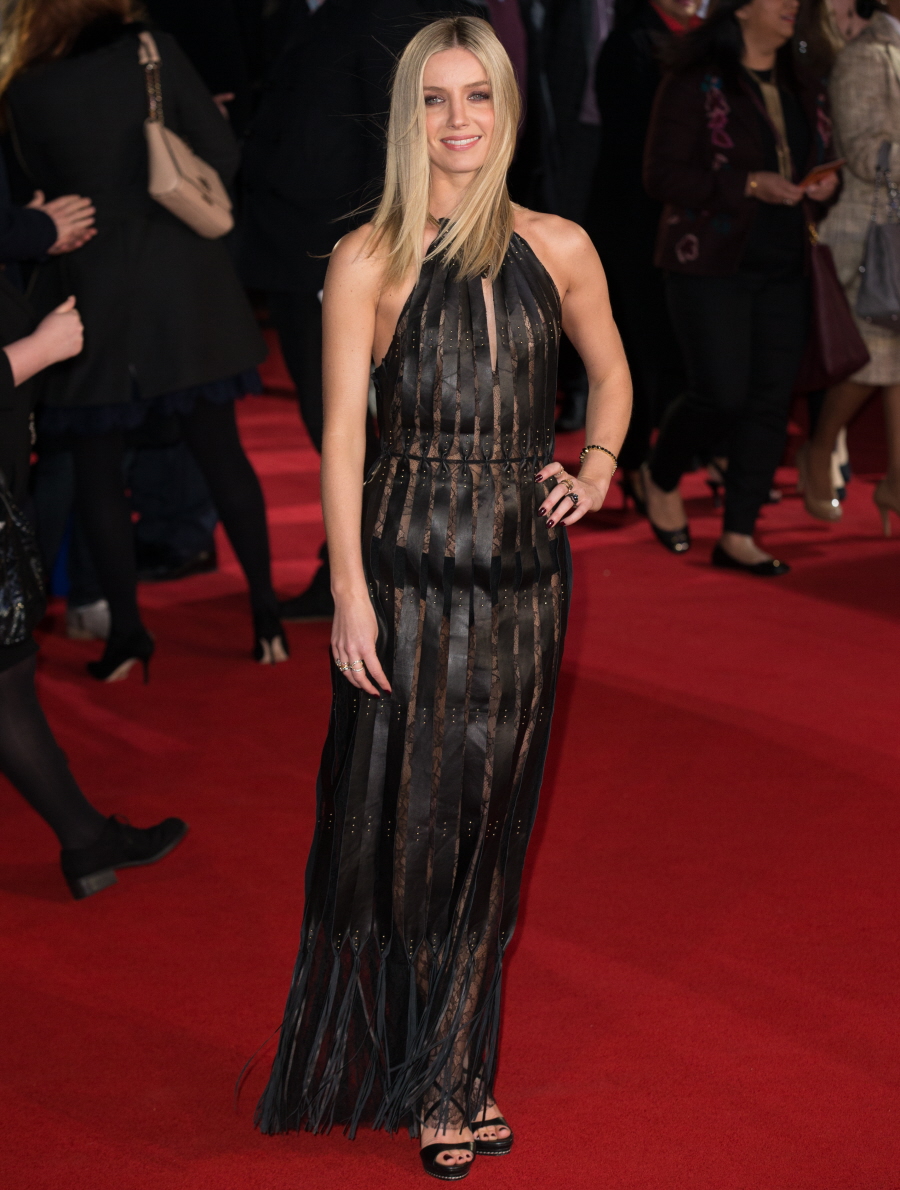 Photos courtesy of WENN.