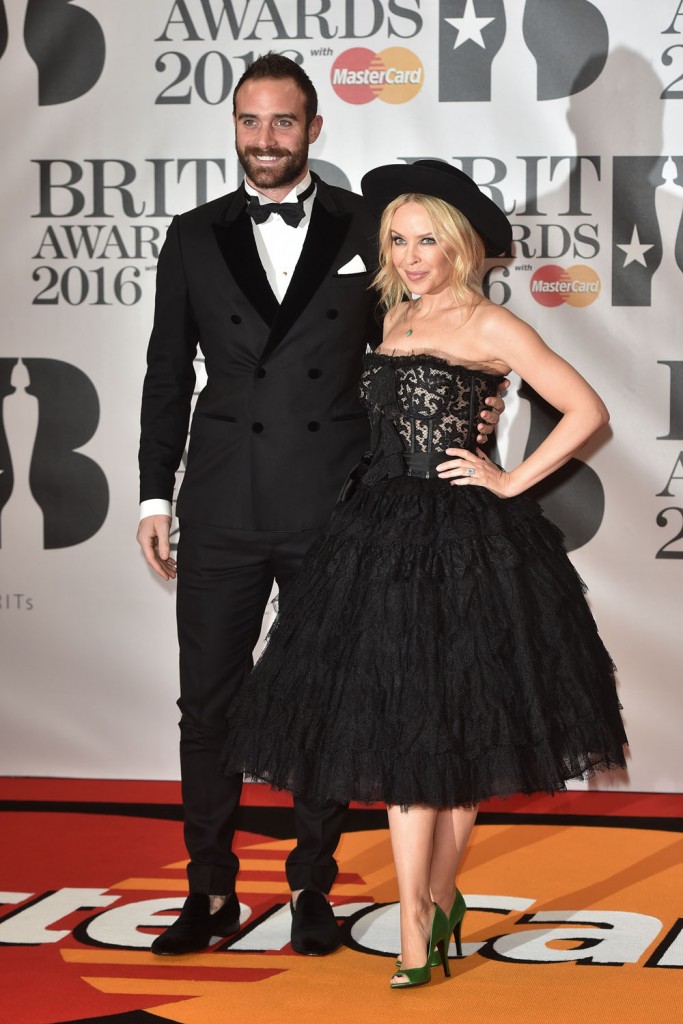 These are photos of Kylie Minogue, 47, and her fiance, Joshua Sasse, 28, at the Brit Awards last night. Kylie was in a goofy black strapless gown with a tight corset top and a tiered tulle skirt. She paired it with a black hat and just looked ridiculous overall, but that's far from the worse thing she's worn. Sasse and Minogue met when she filmed a guest stint on his ABC show, Galavant, last fall. The couple announced their engagement late last week, and Kylie was seen with a gorgeous rectangle cut engagement ring featuring two lines of small diamonds surrounding a precious stone. I thought they made a nice couple apart from the somewhat questionable age difference, and at least he's on the other side of 25. Some of you pointed out that Sasse was married when he met Kylie, though, and that he spoke of having a wife in an interview which was published just last August. He couldn't have been referring to Kylie as his wife because he hadn't even met her at that point.
It's difficult to find information about Sasse, his wikipedia page is sparse and there aren't many articles about him. However an article late last year in the Daily Mail mentions that he has a two year-old son, has been seen wearing a wedding ring and has since split with the boy's mother. The Mail also establishes that Sasse and Minogue were first seen out together in September. Plus there's this style interview from August in which he makes several references to his wife:
What will your next major fashion purchase be?
Probably a warm coat from my wife. I don't go out and buy clothes a lot. I'm very content with what I have. I'm not an avid shopper like that. I will wear something until it falls off me.

How extensive is your wardrobe?
A little more extensive since I have been working with Brooks Brothers. My suit collection has grown a lot but not too much. My wife will say I pretty much wear the same thing every day in my life.
[From The Manual, thanks to Zapp Brannigan for the tip]
That article was published in August, Sasse was seen out with Minogue in September. The dates seem a little tight for them to have met when Sasse was broken up from his wife. I know that Kylie isn't that big of a deal anymore, but I'm getting the whiff of a scandal here.
I did some "research" and it's possible Sasse was single when he met Kylie. The Daily Mail mentions that he has a two year-old son with an Italian model named Francesca Cini. There are only two Francesca Cinis on Instagram and the one who fits the Daily Mail's description seems to have a boyfriend. That one has photos with another guy dating back a year. (It's possibly a different Francesa Cini as there were no photos of a child.) So Cini was possibly not the "wife" whom Sasse was referring to in the interview. So whom was he talking about and was he still married/attached when he met Kylie? I can't figure that out, but the timeline is suspect.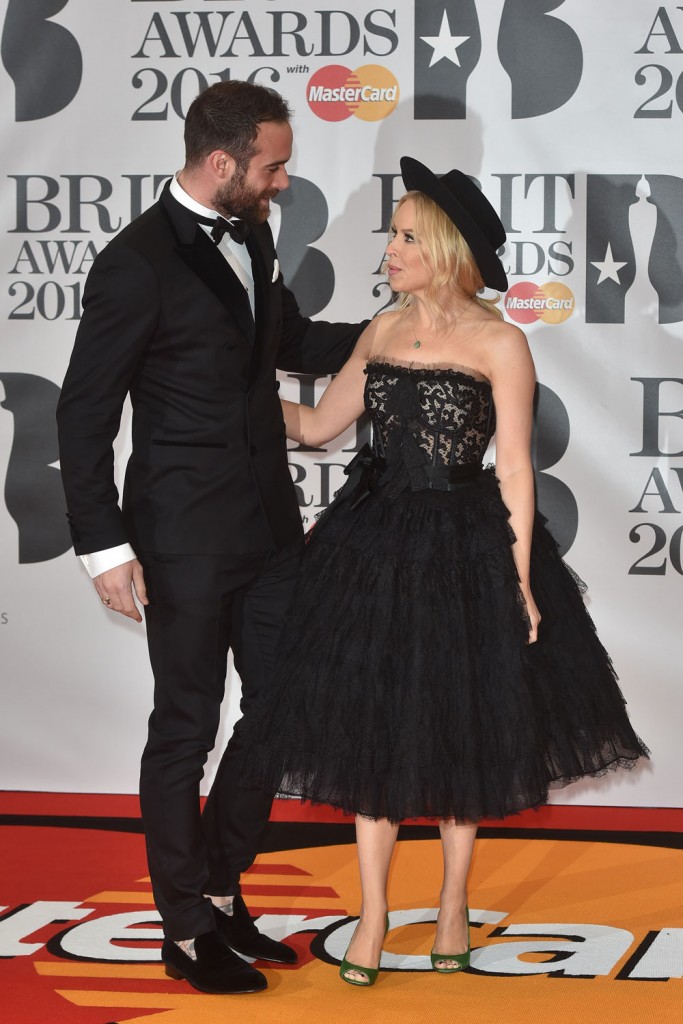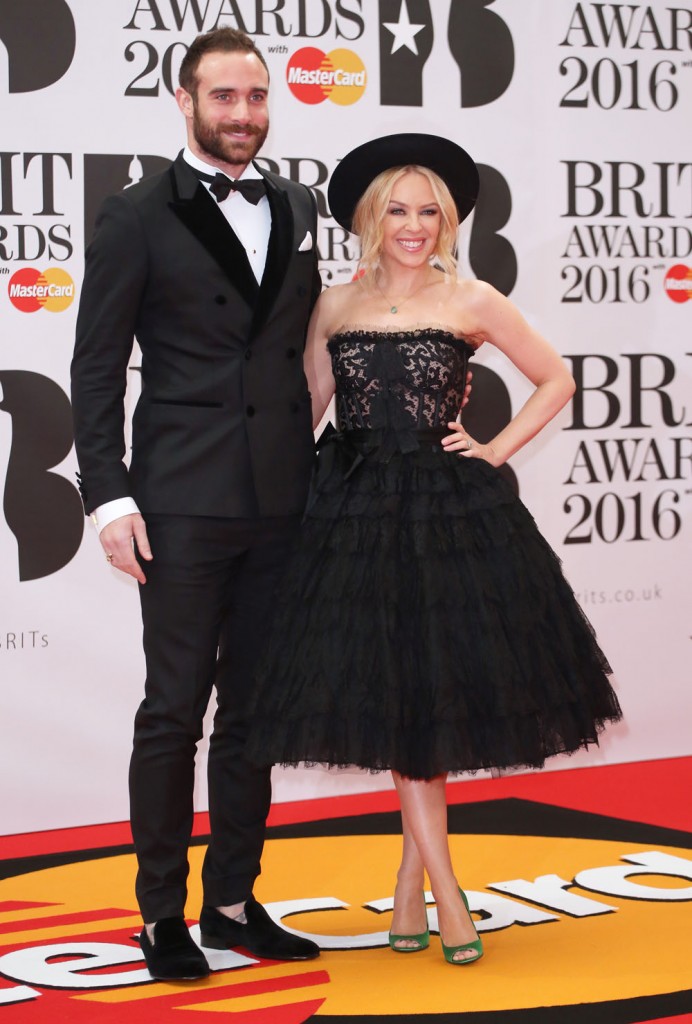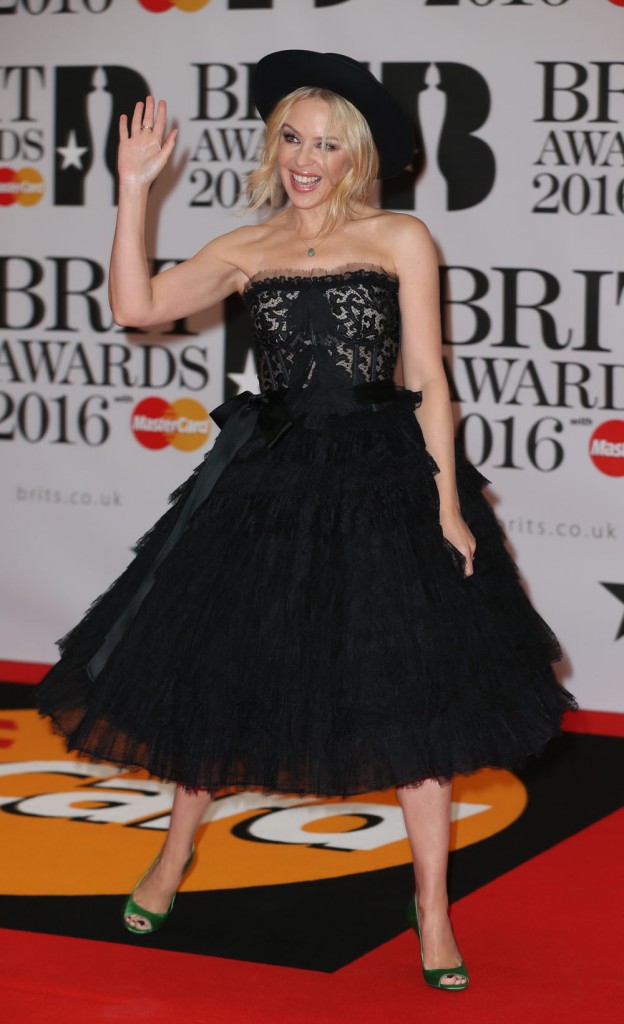 photo credit: WENN.com