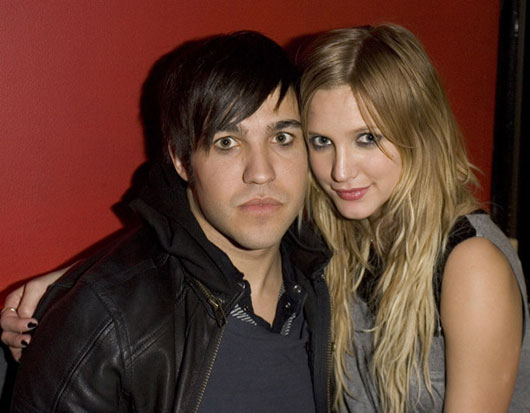 Nope, not really. Rumours have been circulating that Pete Wentz of Fall Out Boy got down on bended knee at the LiveEarth concert, prompted by Ashlee's rumoured pregnancy, and Ashlee happily accepted.
But, while Ashlee may not seem as high maintenance as her sister Jessica, I still think she'd like to be proposed to in a more romantic setting. Somewhere significantly more private, not thirty seconds before her boyfriend is going on stage with his band. Maybe when he's in front of the LiveEarth TV audience, but definitely not backstage next to the rider full of pringles and beer.
Ashlee actually describes herself as single in the June 2007 issue of Cosmopolitan, so maybe she are Pete are more a couple of the f&*# buddy variety. After all, she hasn't made a public vow of virginity. Still, I can just see papa Joe Simpson rubbing his palms together in glee at the concept of another Simpson baby to exploit and contribute to his bank balance.