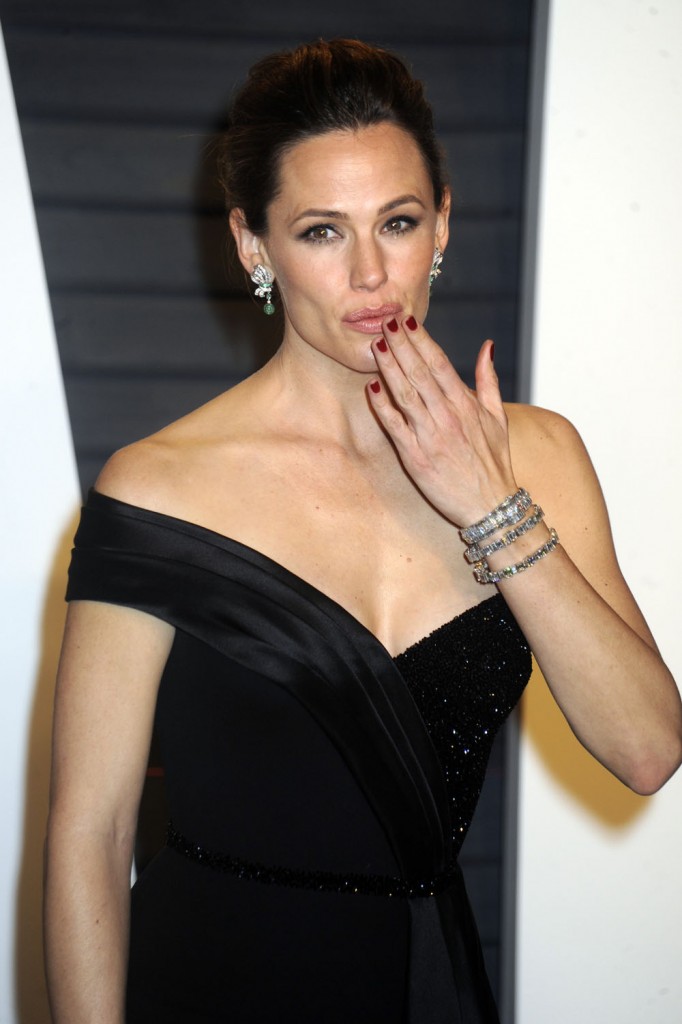 Jennifer Garner has parlayed her betrayal by Ben Affleck into covers on US Magazine, People Magazine, and most notably Vanity Fair, the interview for which came out right before the Oscars. For someone promoting a sh*tty looking movie aimed at Christian conservatives that's a somewhat remarkable level of PR acumen. Plus, she threw subtle shade and hinted at deeper secrets without disparaging the father of her children. She managed to look like the wronged party but made it clear that she's not going to play the victim. She's calculating in her genuine, approachable image and she's not going to let a cheating husband get in the way of that. So that's why the follow-up stories to Oscars weekend are interesting to me.
We heard late last week that Ben and Jen celebrated a birthday for their son, Samuel, at a party attended by other celebrities including Reese Witherspoon and her youngest son and Kate Winslet's kids (with a nanny). On Jimmy Kimmel's show after the Oscars last night Affleck revealed that he dressed as Batman for Samuel's fourth birthday and that he had to convince the studio to lend him the costume. He said that there were other superhero characters there including Wonder Woman, Iron Man and Captain America, which surprises me because you would think they would limit it to DC characters so good for him.
People Magazine has a story about Ben and Jen's run-in at the Vanity Fair Oscar party. It doesn't make sense to me that there would be much to report, because they supposedly went on vacation together with their kids just a couple of weeks ago, and they're still living on the same property, albeit apart. Supposedly they had a "nice moment" and the way the insider source words this, it's up to interpretation as to whether they left together. However The Daily Mail has photos outside the party and it looks like they left separately.
When they initially arrived, the amicable exes were seen standing a few feet away from each other without interacting as they chatted with fellow party guests.

Later in the evening, Affleck and Garner shared a friendly hug and a kiss, and at one point Garner held his lapels as she appeared to compliment his look. The two later parted ways, with Garner staying toward the back of the room with close friends Victor Garber and J.J. Abrams.

(Earlier, Affleck was spotted meeting up with pal and Best Actor nominee Matt Damon on the patio.)

"They had a nice moment where they caught up and a lot of their friends were there – and they chatted and then they left," a source tells PEOPLE of the former couple.
[From People]

So this is yet another story about how these two get along well enough. The photo of them meeting makes it look pretty tense though. This makes me wonder – did Ben get to read Jennifer's Vanity Fair interview before it was published? Did a team of their PR people map out a strategy and give her talking points? I would really love to know how this is all happening behind the scenes and if Garner is really the one pulling the strings. Are there competing PR teams, do they negotiate as to what gets put out there or is one calling the shots?
Update: Apparently Affleck met up with DiCaprio and other stars at a private party in LA after the Oscar parties had wrapped. They've known each other for over a decade and used to play high stakes poker together at private homes along with Tobey Maguire and other celebrities.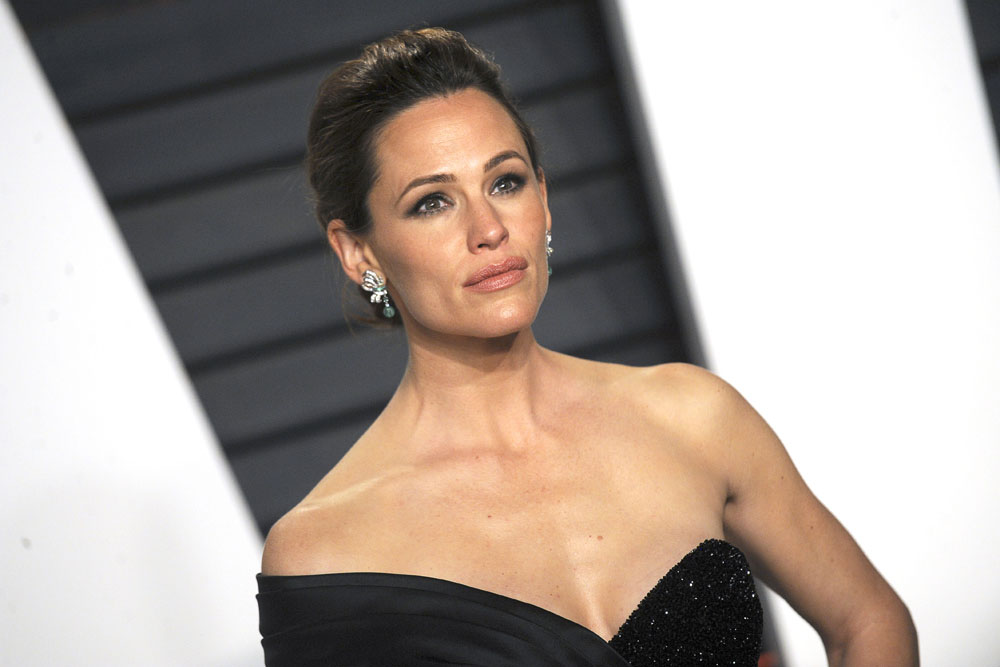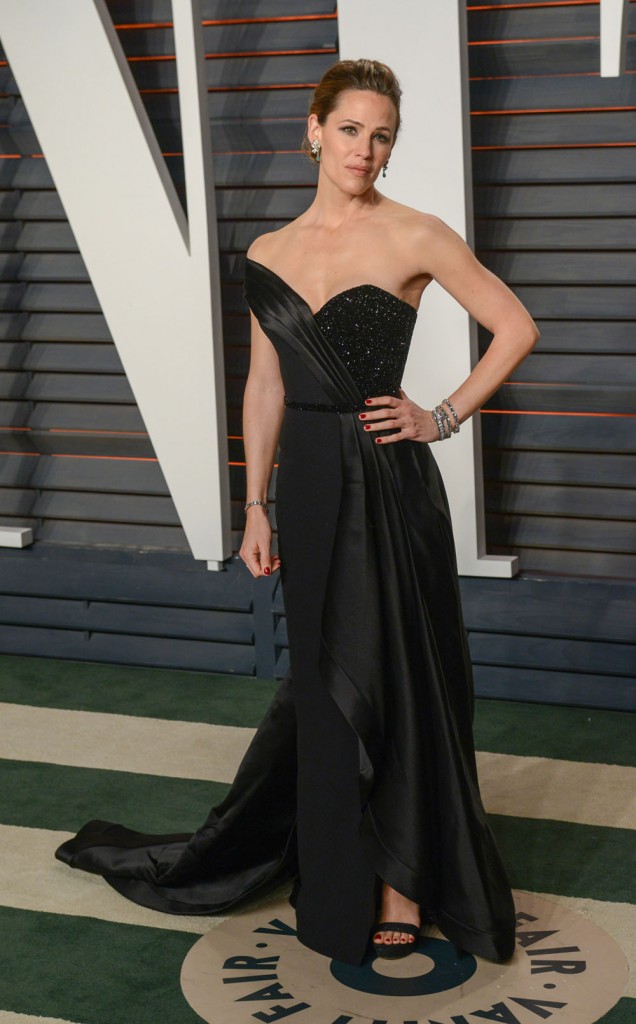 photo credit: Fame and WENN.com