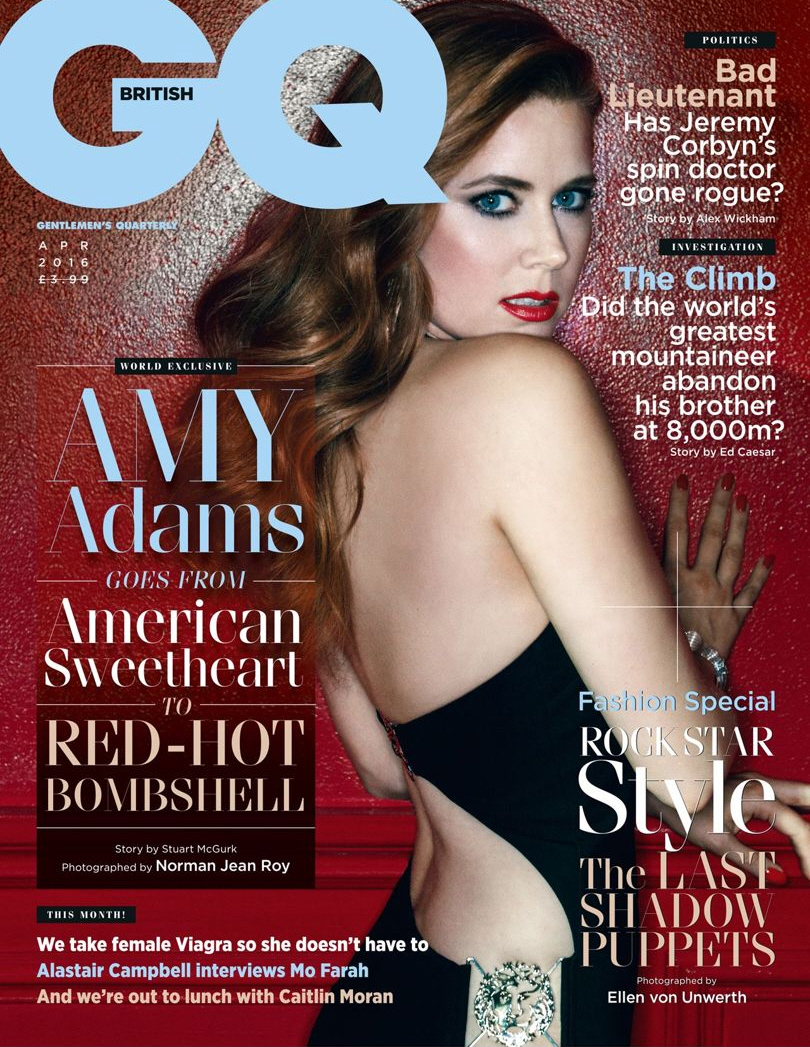 Amy Adams should be our new Leonardo DiCaprio. Meaning, she should be the one everyone is rooting for. It should be "her turn." She's already racked up an impressive five Oscar nominations, and Adams consistently turns in wonderful work in a wide range of films. Amy has a reputation of being a pretty chilled out Hollywood operator – there's never any talk of Amy acting like an a—hole or disrespecting anyone. Her directors love her, her costars love her and everyone always says that she elevates her coworkers to bring their A-game.
Amy also doesn't look for controversy – she seems to be the kind of person who actively avoids it, which is why I wasn't surprised that she didn't want to discuss the Sony Hack, and the revelation that she was paid so little compared to her male costars in American Hustle. The Today Show literally kicked her off the show for refusing to discuss that issue two Decembers ago, and Amy has barely said anything about the pay-equality issue since, even when her Hustle costar Jennifer Lawrence wrote that much-discussed essay about it. Well, Amy covers the new issue of British GQ, and she finally answered some direct questions about the whole pay issue on the American Hustle set. Some highlights:
Whether David O. Russell really made her cry during 'American Hustle': "He did… I was really just devastated on set. I mean, not every day, but most. Jennifer [Lawrence] doesn't take any of it on. She's Teflon. And I am not Teflon. But I also don't like to see other people treated badly.. It's not ok with me. Life to me is more important than movies. It really taught me how to separate work and home. Because I was like, I cannot bring this experience home with me to my daughter."

She also knew she was being paid less than her male costars: "Yeah, I did. I didn't speak about it before and I'm probably not going to speak about it forever, because I disagreed with… not Jennifer per se, but people who had opinions on how women should go about negotiating. The truth is we hire people to negotiate on our behalf, men and women… I knew I was being paid less and I still agreed to do it because the option comes down to do it or don't do it. So you just have to decide if it's worth it for you. It doesn't mean I liked it."

On Jennifer Lawrence's open letter addressing the pay gap: "I'm really proud of Jennifer. What I liked is that it was not necessarily about getting paid, or not getting paid… It's like we [women] have been conditioned to not be controversial, to not cause problems. It's about finding your voice."
The revelation that Amy is talking openly about how DOR treated her is more newsworthy (to me) than the pay stuff. At that point, Amy had worked with DOR before (on The Fighter), but there was a lot of gossip about how poorly DOR treated Amy specifically on American Hustle. So Amy is basically confirming everything we've ever heard. Russell made her cry nearly every day. He treated her badly and he treated other people badly. No surprise there, we've known he's an a—hole for years, haven't we? George Clooney had some lengthy stories about what the DOR experience is like, and how Clooney came dangerously close to strangling the life out of him on the set of Three Kings.
As for her comments about knowing she was being paid less… I think she's making a complicated point. It seems like she really admires how Jennifer Lawrence handles herself and Amy would love to be that kind of person, but Amy just isn't. She seems to be saying that at the end of the day, she'll take work based on the work, not on pay or pay equality. And I also think that Amy is probably very uncomfortable talking about money at all, especially in a public forum.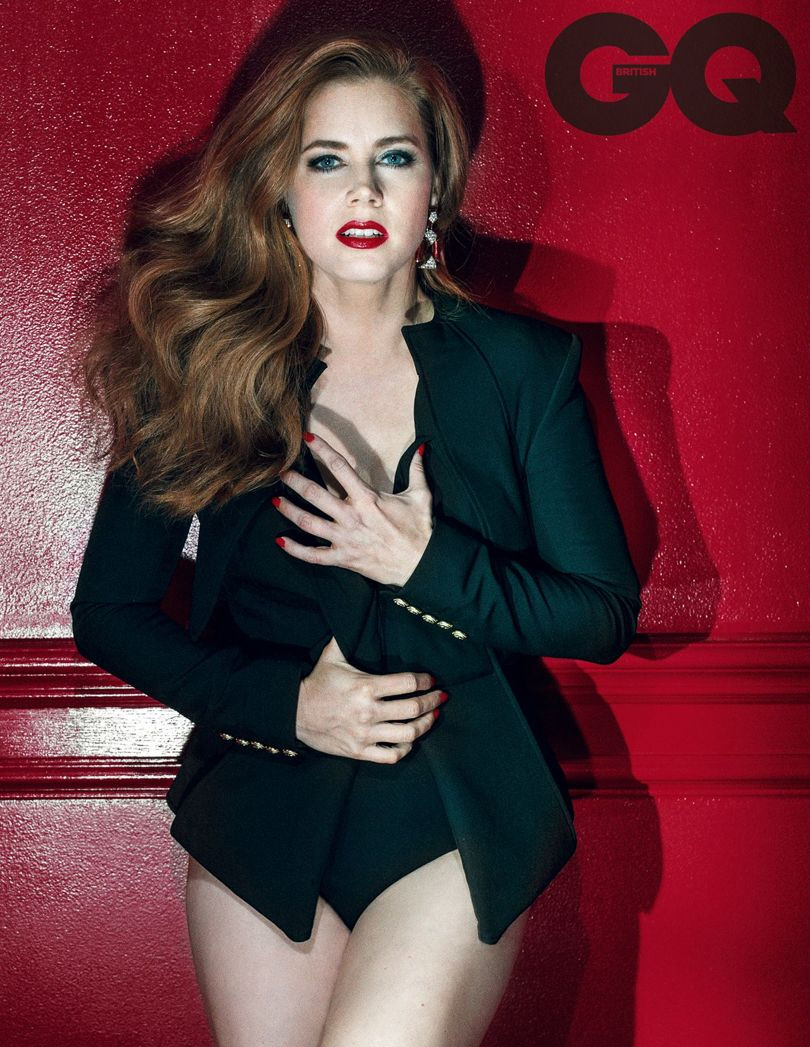 Photos courtesy of Norman Jean Roy/GQ UK.