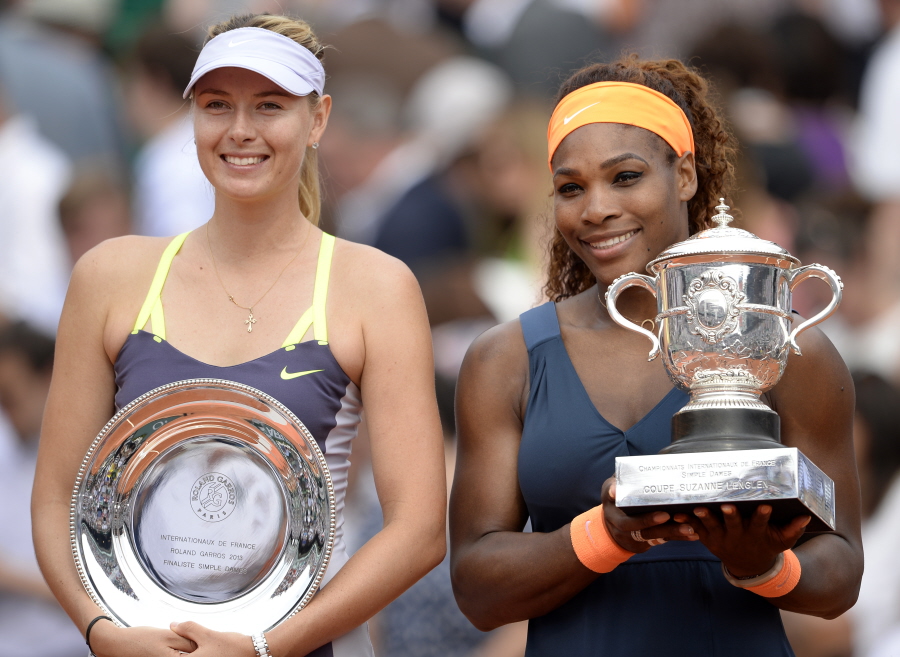 Yesterday, we discussed how Maria Sharapova tested positive for a banned substance. The substance? Meldonium, which Sharapova openly admitted she has been taking for 10 years. Meldonium was just added to the banned-substance list in 2016, a fact which Sharapova claims she was unaware of. The claim that she was unaware has brought mixed reactions, and one of the best pieces I've read was this Guardian piece, where they basically say that Sharapova is one of the most heavily managed, structured and well-staffed athletes in the world, so how is it possible that she was unaware of the changes in the banned-substance list? While you ponder that, Serena Williams and Caroline Wozniacki have both chimed in. Just FYI: Caroline and Serena are really close friends and I can totally picture the two of them texting like crazy throughout the Sharapova news conference on Monday.
While a Tuesday press conference was supposed to highlight World Tennis Day, the annual celebration didn't get much airtime. Instead, most questions focused on Maria Sharapova's Monday announcement that she failed a drug test at this year's Australian Open. World No.1 Serena Williams and two-time year-end World No.1 Caroline Wozniacki spoke about the revelation.

"I think like everyone else said most people were surprised and shocked by Maria," Williams said. "Most people were happy that she was upfront and very honest and showed a lot of courage to admit to what she had done and what she had neglected to look at in terms of the list at the end of the year."

Wozniacki explained that as a tennis pro, she pays special attention to what she consumes. "Any time we take medication, we double and triple check because sometimes even things like cough drops and nasal sprays can be on the list," she said. "As athletes, we always make sure to really make sure there's nothing in it that could put us in a bad situation."

Williams continued, "It's just taking the responsibility, which she was willing to do and ready to. I hope for the best for everyone in that situation."

During the conference, Williams was also asked Nike's decision to suspend its endorsement deal with Sharapova. Williams, who is poised to become the world's highest-paid female athlete after the Russian's announcement, demurred. "I can't comment on Nike," said Williams who is endorsed by the company. "I think they're a successful, huge billion dollar company and make their own decisions and obviously know how to make great decisions."
Wozniacki came in with the pointed comment, not Serena, did you notice that? Like, Caroline was the one with the judgy "well, when you're a professional athlete, you're supposed to be pay attention to what you're taking" comment. While there has historically been no love lost between Sharapova and Serena Williams, I feel like Wozniacki might have a beef with Sharapova too.
As for the Nike thing, it's true – Sharapova's lucrative, $70-million Nike contract has been "suspended." TAG Heuer and Porsche have also suspended their sponsorship deals with Sharapova. The Independent did a fascinating breakdown of how quickly Sharapova has been losing sponsors, compared to male athletes who have tested positive for banned substances. The theory seems to be that there is sexism at play, that Nike in particular has given male athletes more time and consideration before pulling their contracts. While I think there's definitely a sexist element to how quickly Sharapova is being thrown under the bus, I also think it's a little late to complain about it, considering Sharapova has made an incredible fortune for herself just by being lithe and blonde and camera-ready.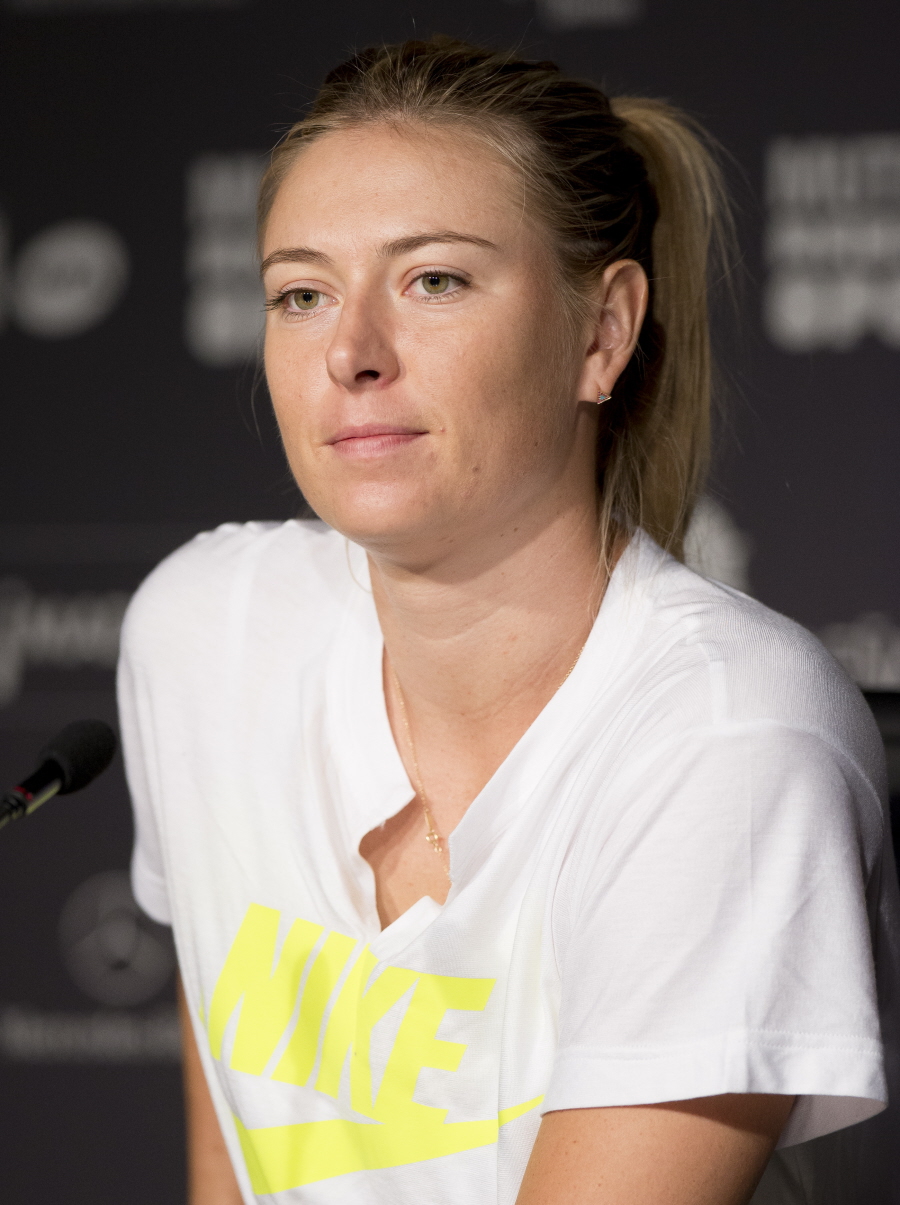 Photos courtesy of WENN.