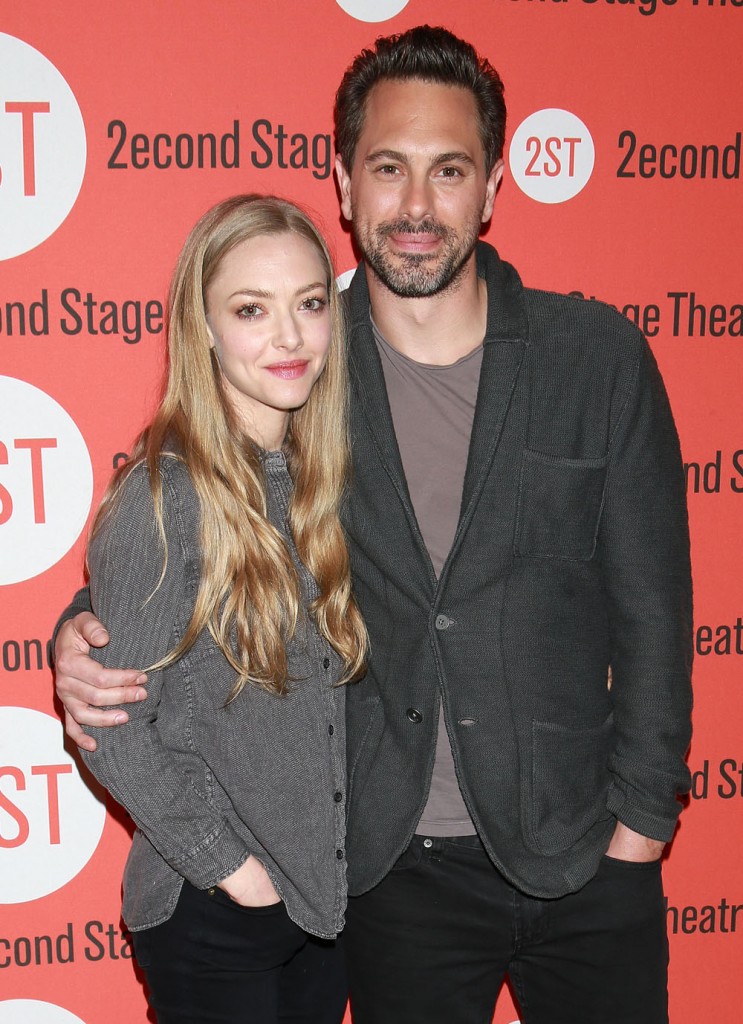 Amanda Seyfried keeps a very low profile, apart from the times we see her stepping out with her gorgeous Australian Shepherd, Finn, or posting photos of him on Instagram. That dog makes me like her so much, I swear he's smiling in like half the photos we see of him. Amanda, 30, may just have gone down a notch in my estimation though. She's currently dating an actor named Thomas Sadoski, 39. The official story is that Thomas and Amanda "reconnected" on the set of their new movie, The Last Word, after first having met during a play they did together in April of 2015 – when Thomas was married. Thomas filed for divorce from his wife around August of last year, the divorce got finalized a few months later and then he happened to work with Amanda again and that's when they got romantic, just "during the last few weeks," according to US Magazine. Only Radar calls that whole timeline into question, especially since Amanda was still with Justin Long last year and then she split with him right around the time that Thomas split with his wife.
Seyfried, 30, and Sadoski, 39, met on the set of their off-Broadway show The Way We Get By in April 2015. At the time, he was married to his wife of eight years, Kimberly Hope, and Seyfried was in a relationship with movie star Justin Long.

Sadoski filed for divorce from Hope on August 14, 2015, and Seyfried announced her split with Long just a few weeks after that.

Hope did not answer Sadoski's petition, nor hire a lawyer, and so the divorce went into default and was granted on December 14, 2015, court records state.

Sadoski and Seyfried then reconnected while filming The Last World in recent weeks, Us Weekly reported.
When Amanda and Justin Long broke up I thought it was because she wanted to get married and start a family and he wasn't down with that. She was talking about her eggs dying off just last summer. So is this a case of two people figuring out that they liked each other when they both just happened to be single or did they figure it out early on, notify their respective partners and then notify the press after enough time had passed? I still like Amanda but I'm side-eyeing this.
Oh and these are photos of Amanda and Thomas in May, 2015, when he was still married and she was with Justin Long.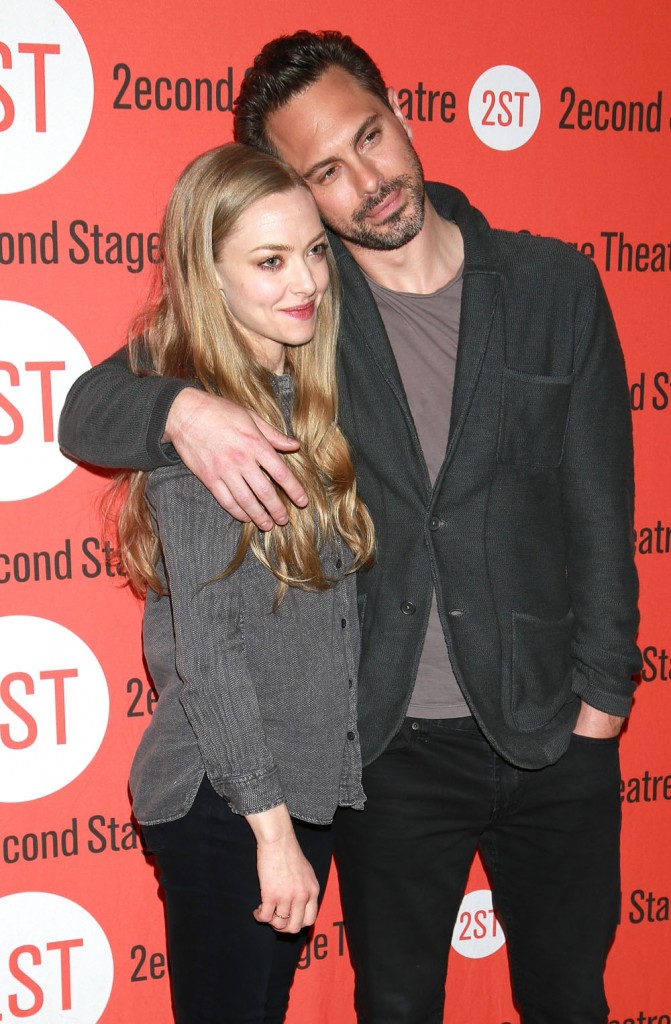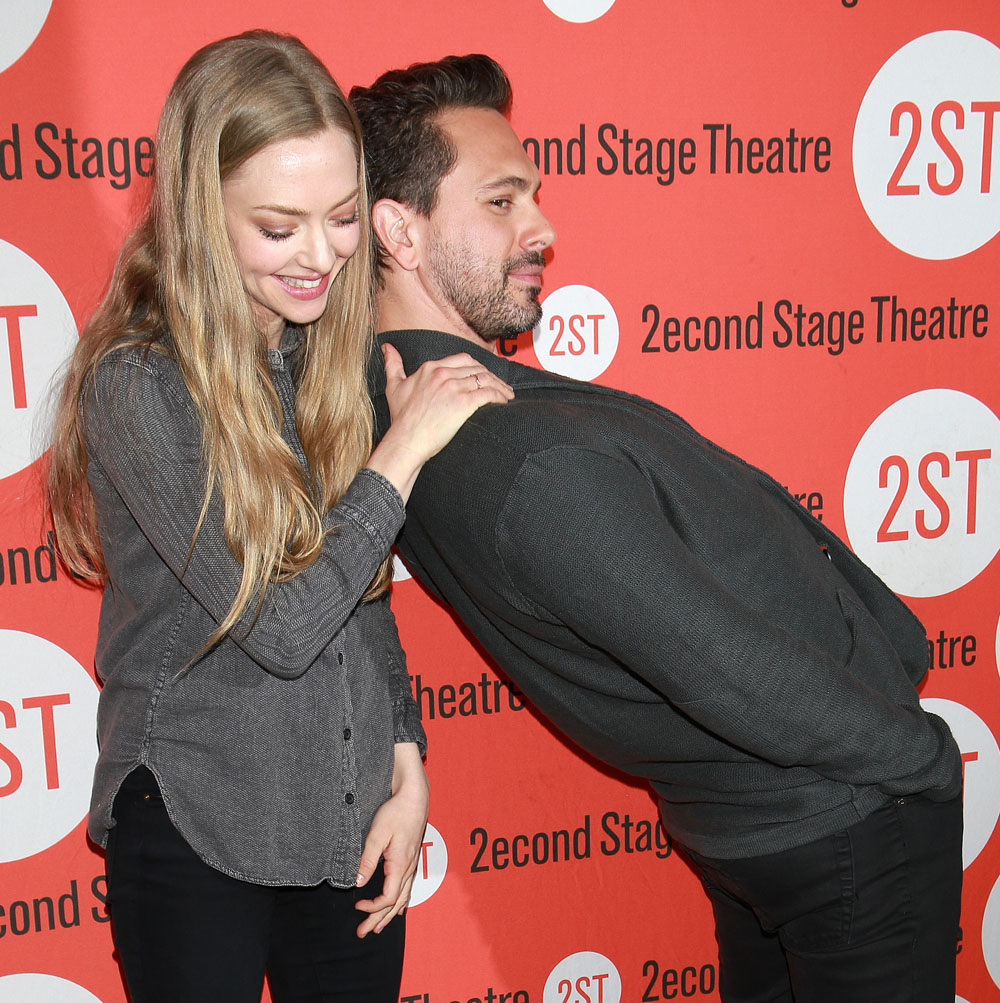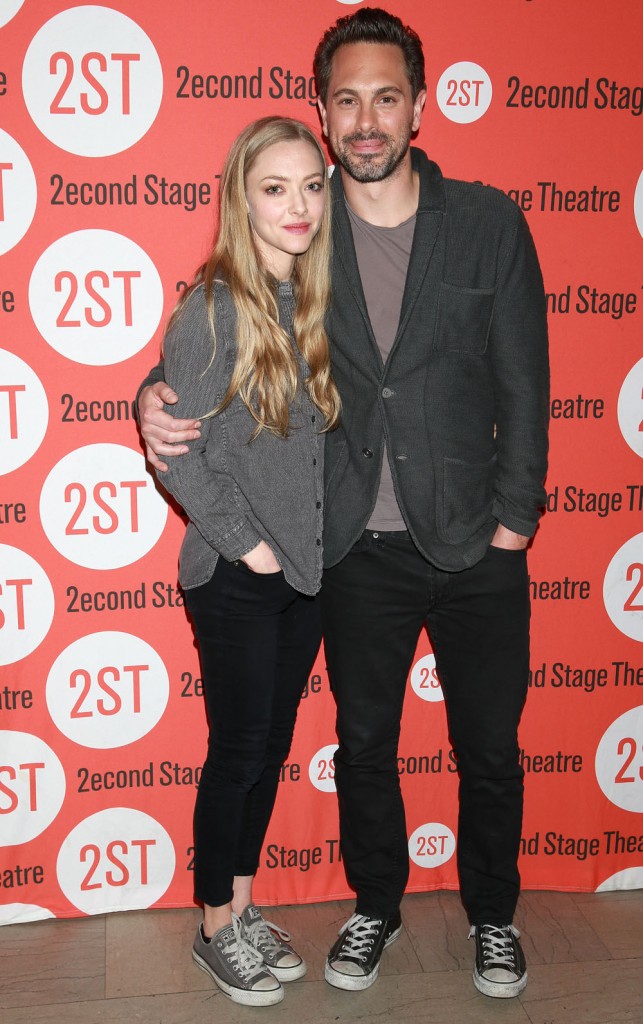 And these are photos of Amanda's true love always. That face!
photos credit: WENN.com