The countdown is on to the release of Gwen Stefani's upcoming solo album, "This Is What the Truth Feels Like," which will be released this Friday. Gwen is still on the publicity trail for the release, and still talking about her divorce from Gavin Rossdale and her new relationship with country singer Blake Shelton. (Oh you didn't know they were dating? Just kidding.)
When Gwen was recently asked about the details of her divorce from Gavin, she only said, "If I could, I would just tell you everything, and you would just be in shock. It's a really good, juicy story." (I'm thinking a tell-all autobiography can't be too far away, right?) The 46-year-old singer, who has a history of putting her personal life to music (remember when she sang songs like "Don't Speak" and "Ex-Girlfriend" about her relationship with No Doubt band mate Tony Kanal?) spoke with Refinery 29 about her latest release – her first solo album since 2006's The Sweet Escape – calling it her "most personal f***ing" effort. Here are some highlights from the interview:
On deciding to write about loss and love: "I just felt at a certain point in my own heart, when everything was crushed and I was down real, real low, I was like, I don't want to be down here. This is not me. I remember feeling embarrassed. Like, I gotta prove that this is not going to be who I am. I gotta turn this into music."

How "Truth" differs from her No Doubt work: "It felt different. But it also felt familiar in a spiritual sense. When I first discovered songwriting when my heart was cracked and smashed the first time, I wrote Tragic Kingdom. I didn't even know I could write music. And no one would have predicted that anyone would hear that record. [With Truth], it was the same attitude, in the sense that I wasn't doing it for any other reason but to help myself."

What Gwen told her producers about the album: "I just want to be clear that I'm here because I want to write. I want to say what I need to say. I don't care about charts. I don't care about the label. I don't care about anyone hearing this music. All I want to do is say the truth. I want to use my gift."

On how Blake saved her:
"I think that when you go through what I went through, or what I'm still going through, you think you're hopeless. You don't know what's going to happen. You panic. It was a really super-unexpected gift to find a friend, somebody who happened to be going through the exact same thing as me, literally mirroring my experience. I don't think it's an accident that that happened. It saved me."

Getting push back from the label: "We wrote a song called "Rocket Ship," and that's when the label said to me, 'Listen, we think this overall album you're writing is too personal. We don't think people are going to relate. You should just put out an art record.' And I was like, 'Are you kidding me? I'm literally channeling God here. I'm saving my own life with this record and you come and punch me in the face?' The next day I went in and told those guys, 'Let's write the most f–king personal sh-t, ever — opposite of what anyone would want to hear.' And that's when we wrote 'Used to Love You.'"

On her musical direction: "I didn't have any kind of musical direction for this album. Every song was written around emotions. Of course [our relationship] was an influence. Musically, no. Every song was written purely out of whatever my heart was going through at that moment. And we would create whatever music we needed to support that.
I have always loved No Doubt and some of Gwen's solo stuff is good (NOT "Hollaback Girl," what an irritating song, although I never misspell bananas on my grocery lists because of that). I get how she's an artist and makes her art through her personal experiences, but I'm not sure about this album. I know it's kind of a sappy song, but I do dig "Make Me Like You." Conversely, I'm not a fan of "Used to Love You" and, judging by some of the songs on the track listing, like "Misery" and "Red Flag," I think there's going to be a lot of Gavin bashing on this album. And, I still can't imagine what a Gwake duet is going to sound like, but I'm not overly optimistic. Regardless, I'll give the new disc a listen.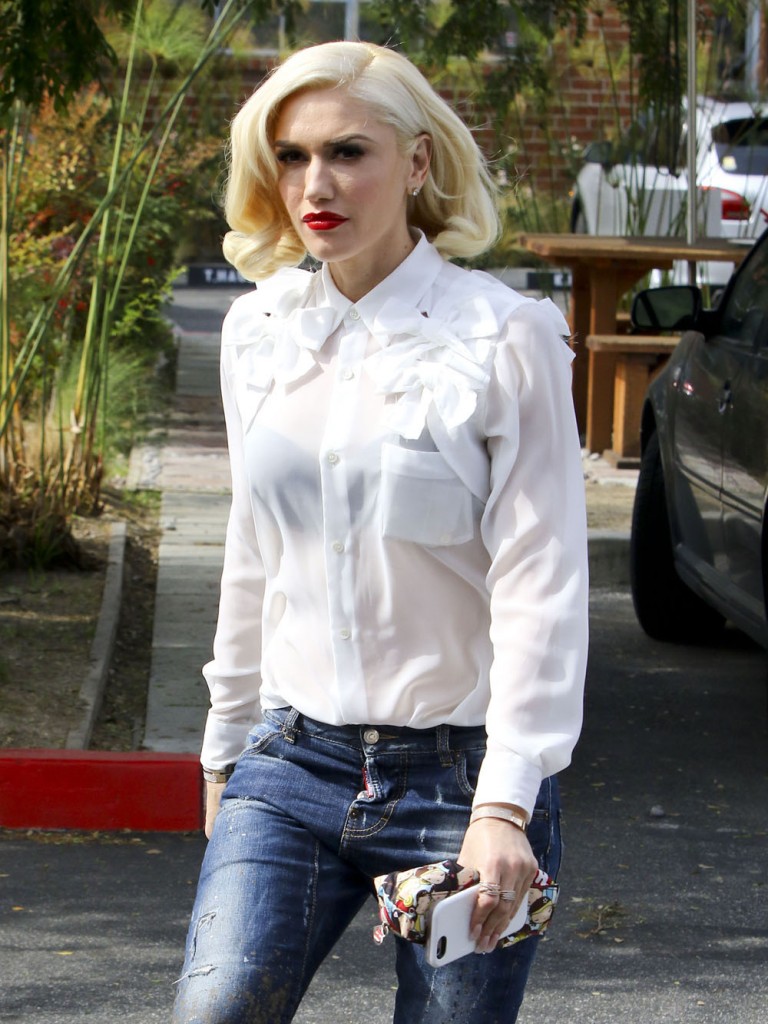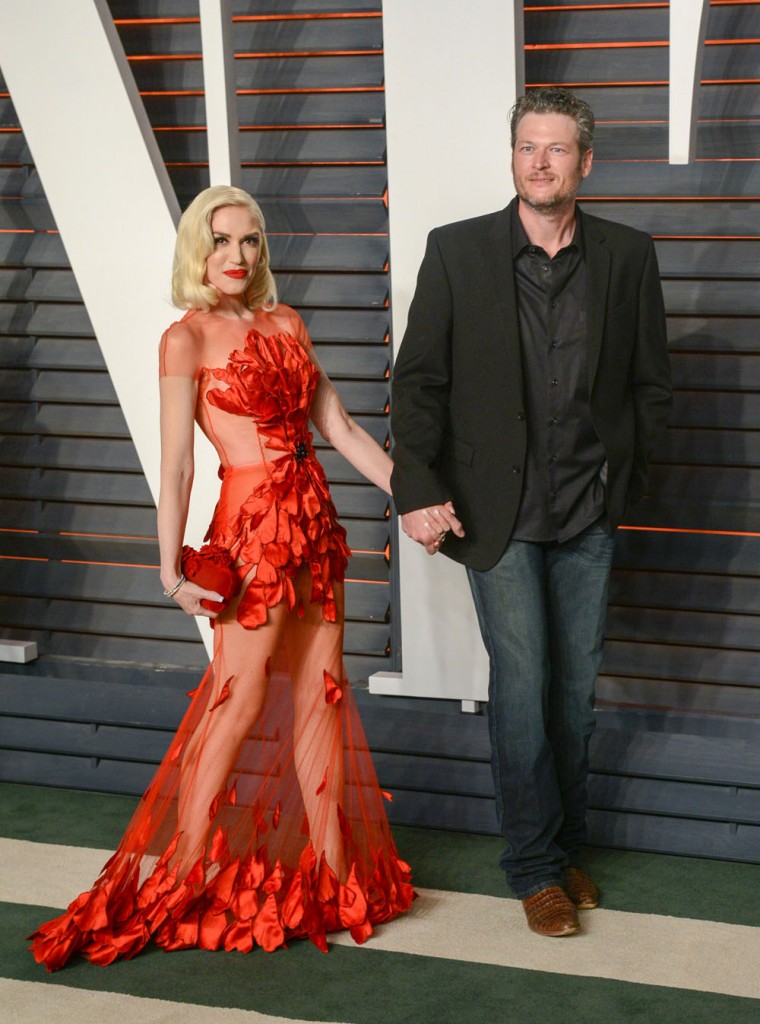 Photo credit: WENN.com, Fame Flynet, Pacific Coast News, Instagram/Gwen Stefani