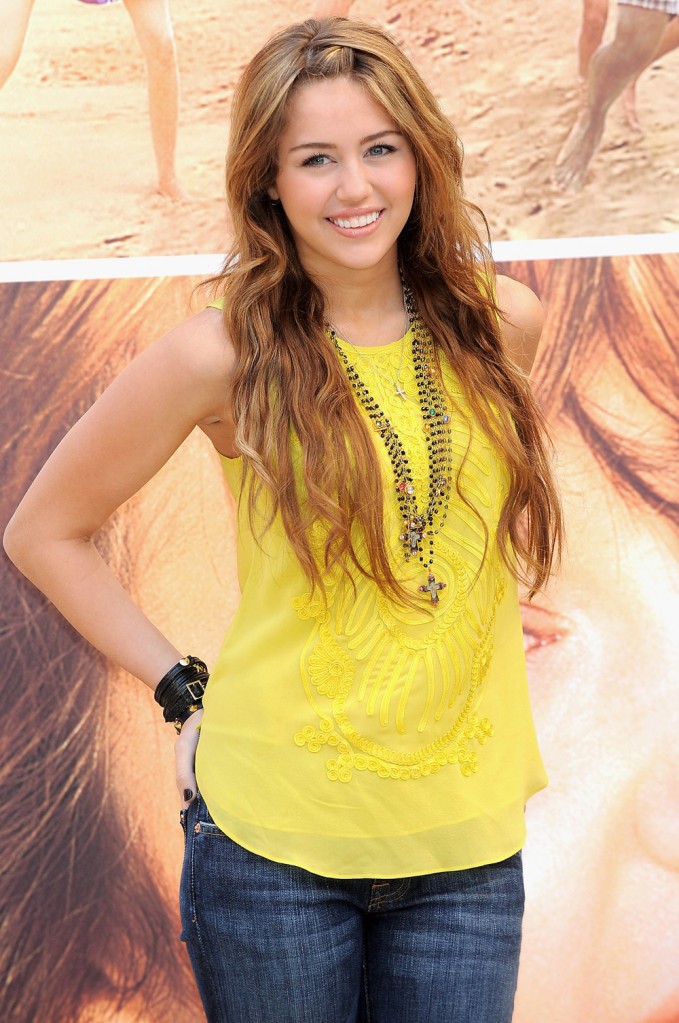 Two pop stars/tween culture icons have thrown their names into the Miss California/gay marriage debate. They're not who I expected: Britney Spears and Miley Cyrus. Both Miley and Britney are known for their Southern Baptist faith, yet both have come out unequivocally for same-sex marriage and gay rights in general.
The words "I support gay marriage, y'all" were actually not written or spoken, but I tend to think both Miley and Britney's statements are generally and surprisingly supportive.
Britney Spears and Miley Cyrus have waded into the gay marriage debate in California, throwing their support behind same-sex unions.

The row was sparked by Miss California Carrie Prejean, who said only a man and a woman should be allowed to exchange marital vows at the Miss USA pageant over the weekend.

But an incensed Britney vehemently disagrees with the beauty queen's stance, and has offered her thoughts on the controversial topic.

She wrote on her Twitter page: "Love is love! People should be able to do whatever makes them happy!"

Meanwhile, teen star Miley – a devout Christian – has jumped in to the debate, insisting Jesus loves people of all sexualities equally.

Via her Twitter page, Miley said: "Jesus loves you AND your partner and wants you to know how much he cares! thats like a daddy not loving his lil boy cuz hes gay and that is WRONG and very sad! like i said everyone deserves to be happy."
[From The Sun]
I prefer Britney's "love is love" statement than Miley's "Jesus loves you and your partner", but I'm proud of both girls. It would be easy enough to dismiss them both as pop stars who simply don't want to alienate gay fans, but if you actually think about it, they might be alienating more people than they keep. Both Miley and Britney have had and still have significant fanbases in the evangelical Christian community – Miley more than Britney at this point, but Britney's still got some fans in there. Which makes me think both girls really do feel supportive of the gay community. It just shows me that the political pundits have gotten something right – the younger the kid, the more likely they are to think gay rights are human rights. Way to go, Miley and Britney!
Here's Miley Cyrus at the 'Hannah Montana: The Movie' photo call in Madrid yesterday. Images thanks to WENN.com .