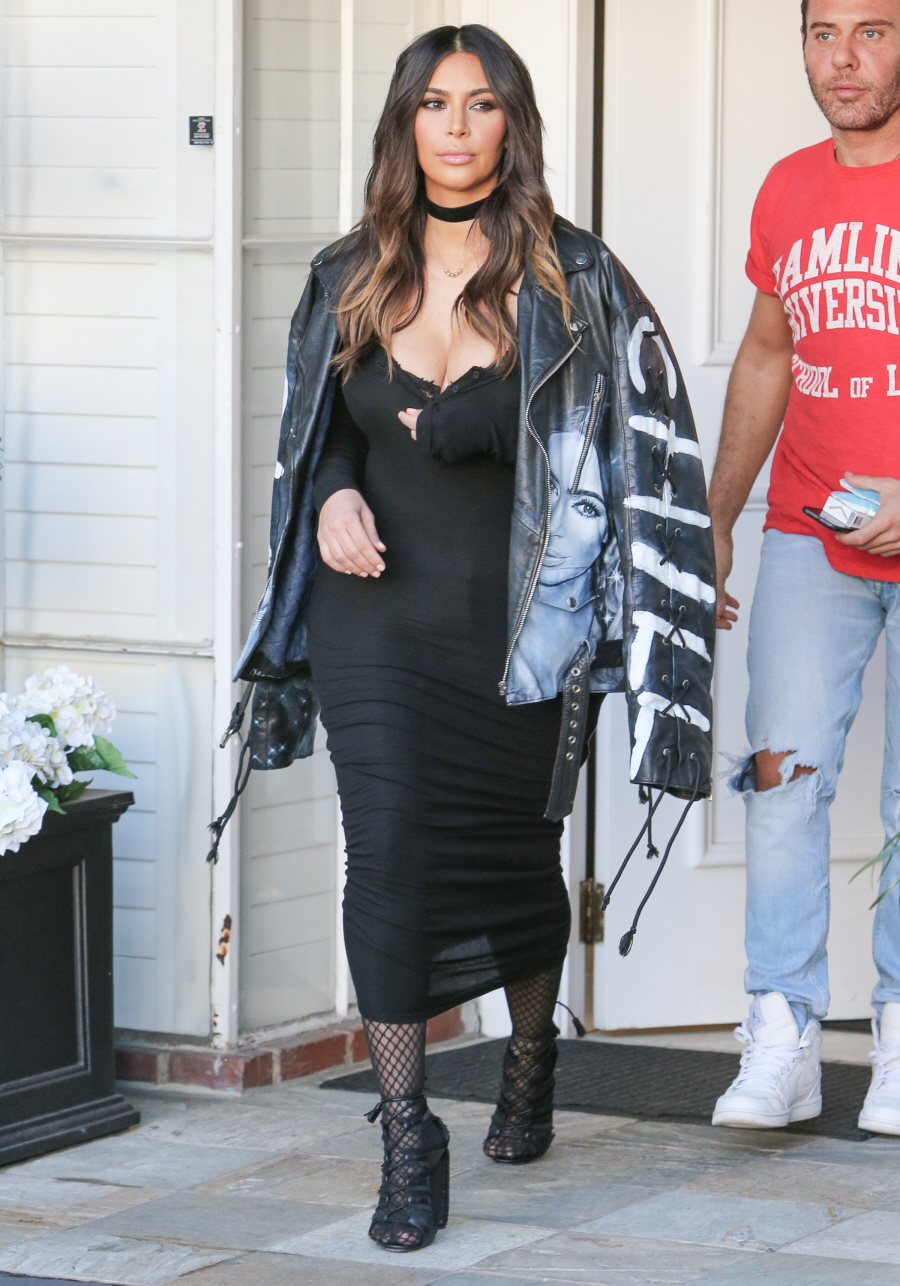 Fishnets as day-wear? Ugh. Here are some assorted photos of Kim Kardashian and her BFF Jonathan Cheban out and about in Beverly Hills yesterday. You'll never believe where she got pap'd! The same dermatologist's office!! She's been to Epione dermatological clinic multiple times every week for like a month. Seriously, what's going on with her skin?
Anyway, Kim's ensemble was unfortunate, as always, but I guess the point of these photos is that she's showing off her new ombre hair, which really isn't that big of a change. It basically looks like she got some lighter weaves put into her hair. Should I say something about her jacket? It is… also unfortunate. It's leather and she's had it screenprinted (???) with her face. Like, Kim is wearing a Kim-face jacket. It's pretty tacky.
Meanwhile, Kim was keeping a list of all of the people who defended her last week during her nude-photo moment. We already know that she sent flowers to Emily Ratajkowski, but now we know that she also sent flowers to Ariel Winter. Last week, Ariel tweeted: "No one was body shaming @justinbieber when he posted his nude guitar photo so why @KimKardashian? #herbodyherchoice #InternationalWomensDay." And "I think everyone, men and women, should have the right to choose what they do with their bodies– and not be criticized." So Kim sent her flowers as a thank you. The most amazing thing? Kim has her own (nice-quality) "Kim Kardashian West" stationary.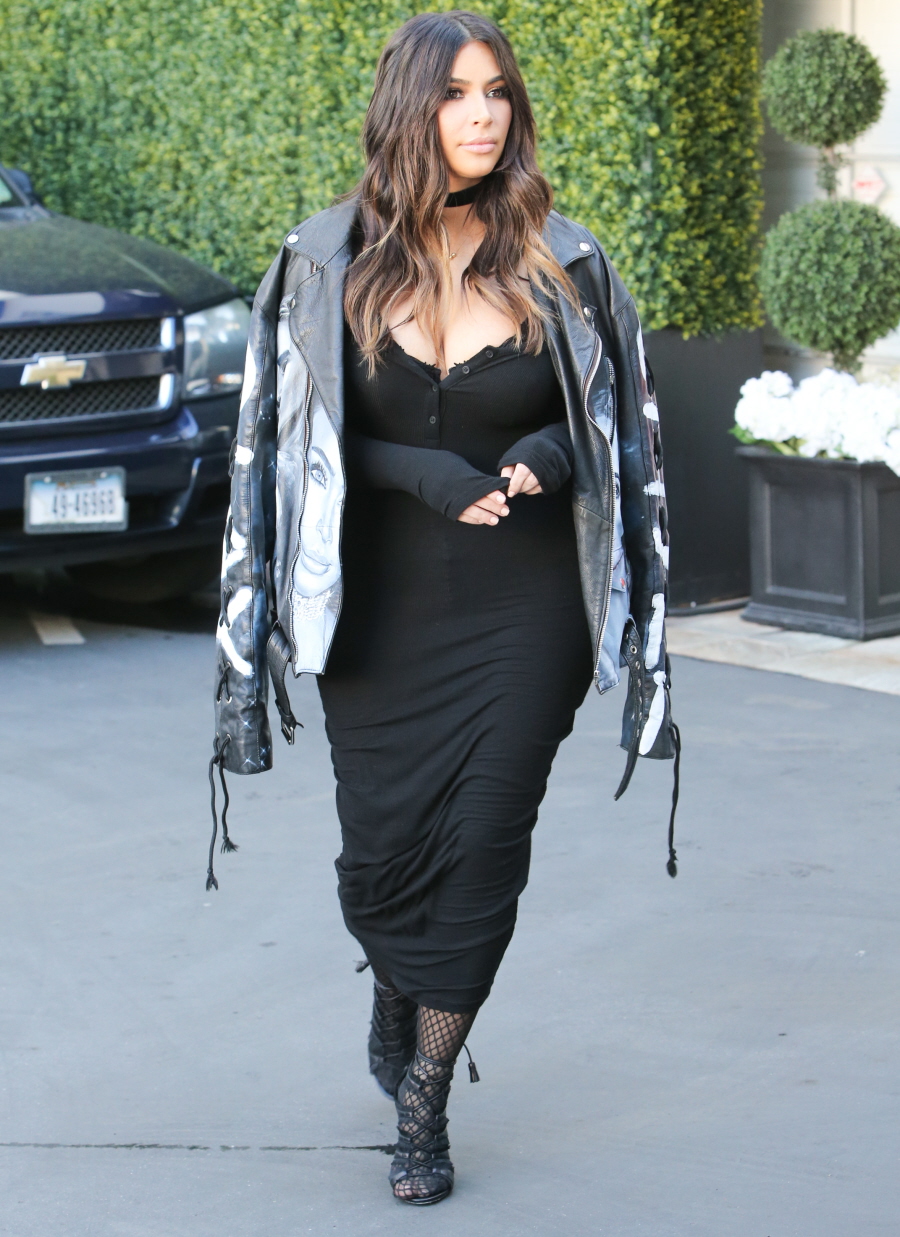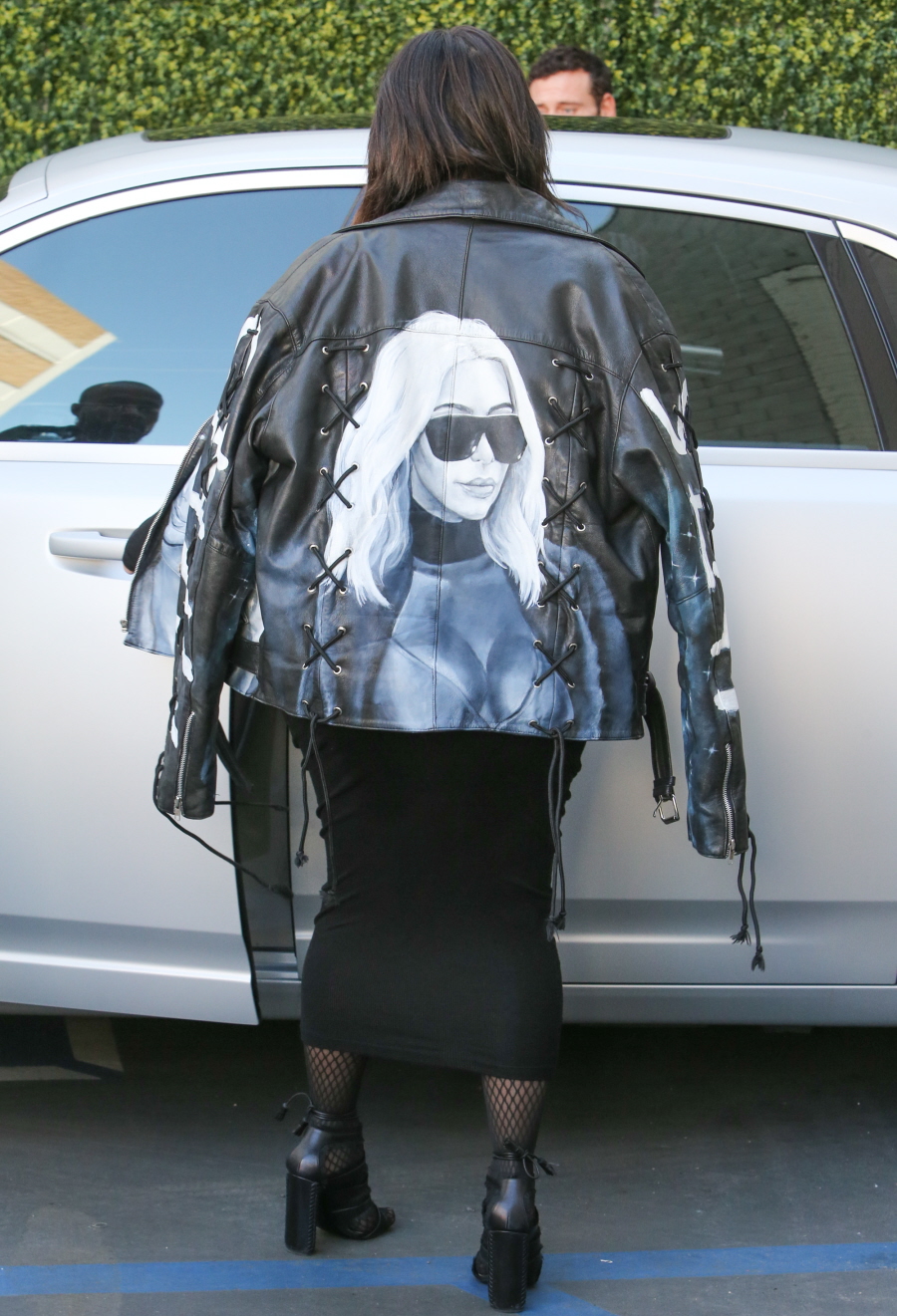 Photos courtesy of Fame/Flynet.