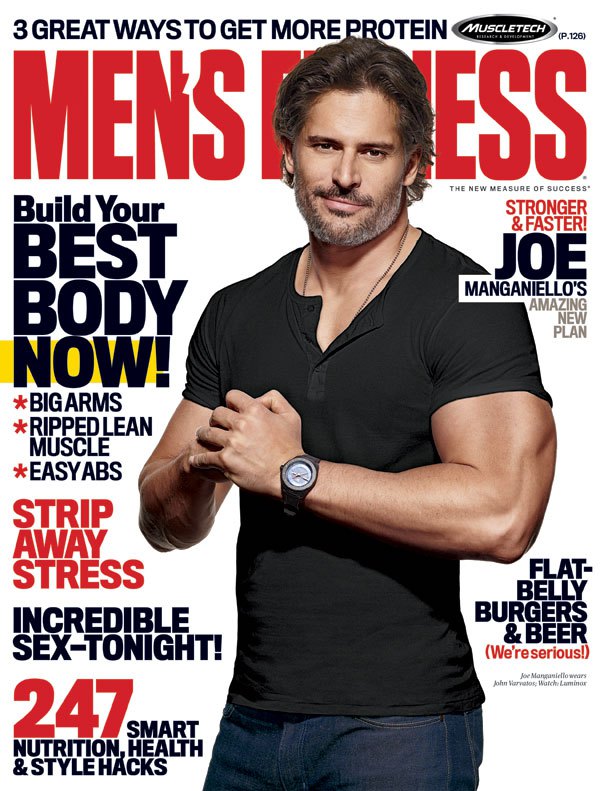 At this point, one would wonder what fitness magazine Joe Manganiello hasn't been on the cover of. The Magic Mike actor is featured on the April edition of Men's Fitness, which hit newsstands yesterday. The hunky 39-year-old obviously discussed his fitness regimen, admitting that for his role in Magic Mike he trained "like a bodybuilder", and he also talked about playing himself in the recently released Netflix comedy Pee-wee's Big Holiday. As for married life with Sofia Vergara, he described it as "the best. It's great." Here are some other highlights:
He's not his character from Magic Mike: "When I did the Magic Mike movies, everyone treated me like I was a male stripper, talked to me like I was a male stripper, which couldn't be further from my upbringing—my childhood, adolescence, and educational background, you know. Like I'm just not that guy."

Transitioning from big screen stripper to athlete: "I don't emphasize aesthetics anymore. When you're playing a male stripper, it's about what you look like. Right now I want to focus on becoming a better athlete…Now I'm getting close to 40, but I still have some really good years that I can push. So I think it's really about becoming the best athlete I can be."

On potentially having kids with Sofia Vergara: "I'm not ready to make any kind of announcement like that, man. It was tough enough trying to make my wedding happen out of the public eye. The last thing I'd want to do is curse that part of my life before it even happens."

On sharing the screen with Pee-wee Herman: "When the casting was announced, Paul got upset because people who were talking about it online were treating it like it was a stunt-cast cameo. But I'm playing me. I love Pee-wee. I mean, I saw Pee-wee's Big Adventure in the theater as a kid, and that was mind-blowing. I watched every episode of Pee-wee's Playhouse and [his second full-length feature] Big Top Pee-wee — I saw it all. When I read the script, I laughed hysterically. I remember Sofia was in another room, and she kept asking me, "Are you OK?"
Joe told the magazine that his future athletic plans might include some team CrossFit. I have friends who are obsessed with that stuff. I tried once and couldn't move for a week. Of course, I'm not Joe Manganiello. Just keep doing what you're doing, sometimes without a shirt, and everything will be just fine.
Oh, and I actually watched Pee-wee's Big Holiday right before I started writing this. Dear Lord, what a train wreck. Even though Joe manages to make Pee-wee's trademark grey suit and red bow tie work for him – which is the movie's only true special effect, I didn't laugh once. You can totally get the gist of the whole movie by watching the trailer. Although the story of "When Joe Met Pee-wee" is kind of sweet. Trust me, I'm a Pee-wee fan from way back and I really wanted to like it, but I can name you a whole bunch of ways to better spend 90 minutes of your time.
Today's the day! PEE WEE'S BIG HOLIDAY is now available on @netflix!#PeeWeesBigHoliday #PeeweeMovie pic.twitter.com/2DI6jkqbxP

— Joe Manganiello (@JoeManganiello) March 18, 2016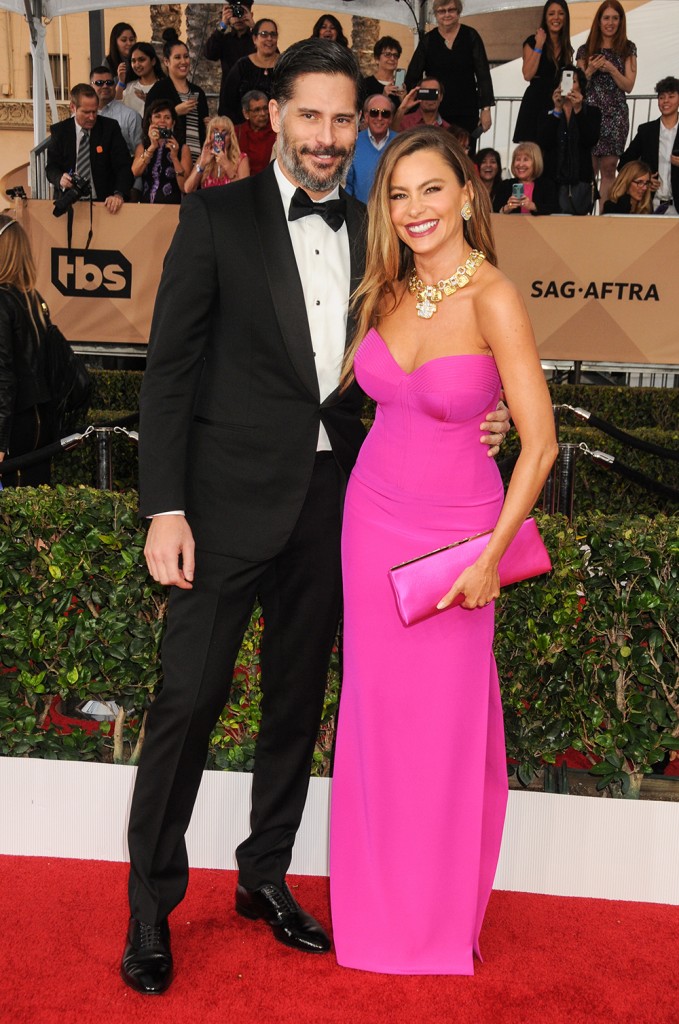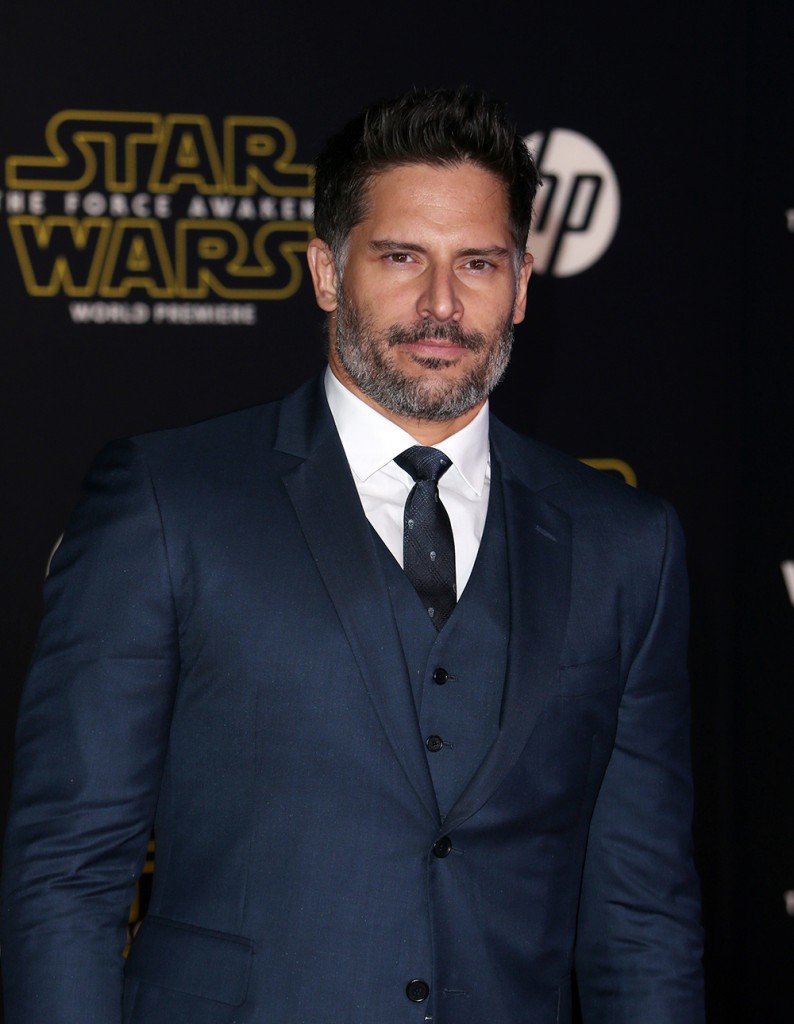 Photo credit: Men's Fitness, WENN.com