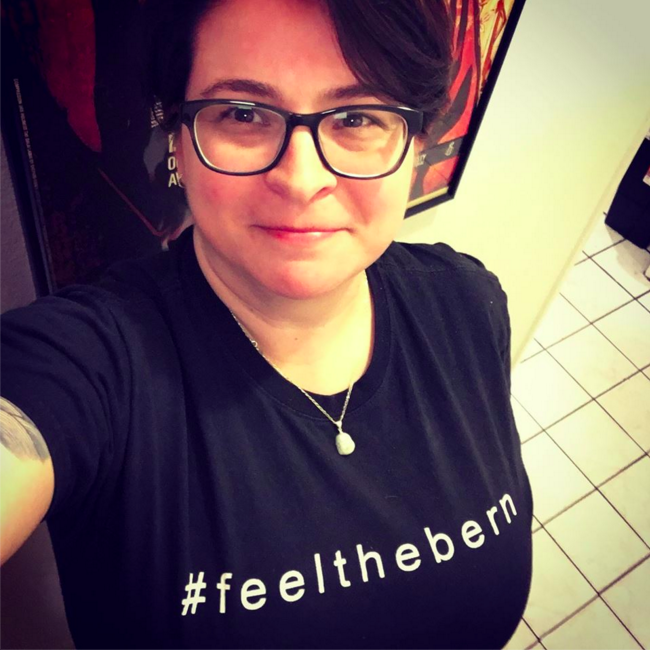 The Daily Mail has an exclusive interview with a former Scientologist named Nora Crest. I know that Scientology is awful and that they abuse and torture members and neglect babies and children, but reading Crest's personal story really brought home how criminal they are.
Crest, who was raised in the cult, explained that she was sent to a Scientology prison after being caught kissing a girl. The conditions and abuse she suffered there were horrific. She was formerly a top Scientologist entrusted with working with Tom Cruise's kids and with John Travolta, but after falling for her roommate she endured cruel treatment that could be classified as torture and would not be permitted in a US prison. She finally drank bleach after two years of escape attempts, and was "allowed" to leave. I can't imagine what she went through.
She was a high ranking member at a young age
Before her punishment, Nora was a high flying member of the Sea Org, a hardcore group for dedicated members who sign a billion-year contract tying them to the Church.

Both her parents, Kathy Thomas and Constantine Panfilous Sova, were heavily involved in the Church and eager for Nora to be an active member from an early age.

At 18, she was working as a teacher in a Scientology School in Woodland Hills, Los Angeles, and had just joined the Sea Org.

'I was doing more and more courses and had reached the "State of Clear" by the age of 14, which is really young. They say your mind is then free of unwanted emotions, but it basically means you've been fully brainwashed.

'I would work with celebrities on a one-on-one capacity. I was Word Clearing John Travolta as he was having trouble with a specific policy that LRH [L. Ron Hubbard] had written.

'I worked with Tom Cruise's kids Connor and Isabella – they were only little and I was working with them during the summer time when they were off school, they were fun and very sweet.

'That's when Tom and Nicole were going through a separation and we were ordered never to speak of her and she was a bad person. l also worked Lisa Marie Presley's daughter Riley. She was lovely.'

She was sent to Scientology prison for years after making out with a woman
[After being caught making out with a woman] 'We were put on cleaning and construction work for three months before they sent me to RPF in March 2000, which is when my hell began.'

RPF was a rundown building in west Los Angeles where inmates were made to believe they'd done wrong against the Church and work over 80 hours a week for only $50 a month.

Nora explains: 'It was the culture where every minute of every day, hundreds of people were watching you, judging you, making sure you didn't step out of line. We were sleeping in dorms where there were at least 33 women on bunk beds, three beds high.

'If I put my hand on the shoulder of a woman, spoke to a woman, or anytime I was nice to a woman, I'd get a report. We had three meals a day, where you have 20 minutes to gather your food and eat it, and 30 minutes to do your hygiene.

'You get numbed by nudity and have no privacy. You get used to going to the toilet and five people watch you. The rooms had bugs and cockroaches; the bunks were dirty mattresses with rusty springs dating back to the 50s.

'You spoke only when you were spoken to. All outside communication was heavily vetted, so if my mom wrote a letter they would cross things out or I'd be interrogated asking why she said a certain thing. We got $11.25 a week and had to buy everything with that including hygiene products.

'If you wanted a snack you had to buy it yourself. You'd go to the canteen and they'd charge you $1 for a coke or $2 for a protein bar. That'd leave with you hardly anything for the rest of the week.

'You're required to run all day, every day. If you need the bathroom you have to run there. Your uniform consists of black jeans, grey shirts, a belt and steel toe-capped boots, as everyone worked on construction in some form. I worked for the electrical unit, even though I had no knowledge, and was given various challenges that you had to complete in a certain time.

'We would also be thrown 'overboard', which stemmed from people being punished on other bases where they'd be thrown into a lake or pool of water.

'As we didn't have any water near us, we would stand in an empty trash can while various people poured buckets of iced water over your head and were shouting at you about what crap you were. After they were done with you, you were made to clean up all the mess.'

'Every Tuesday they would serve hamburgers and fries for lunch. It was the one thing, besides cold scrambled eggs for breakfast, that we had consistently.

'We'd be made to wait in line for the food to be distributed, there'd be around 250 people. When the doors opened, there was large stands of burger and fries and people would be diving at them, it was like a scene from Lord of the Flies, elbowing, punching each other, ripping hamburgers from one another, screaming in each others' faces, then running off with the food to corners of the room like rabid animals and eating it quickly…

She got out two years later, after multiple attempts, by drinking bleach
'I then went into a utility cupboard and saw a massive bottle of industrial strength bleach and so drank a hefty cap full, around the equivalent of a quarter cup. I fell backwards, my whole body was convulsing, my throat started to swell. When they found me, they got a gallon of milk and put me in a room and made me drink it.

'They then got a Scientology doctor, who escorted me to a hospital and made sure I stuck to the true story before we went inside, that I was not depressed and drank bleach by accident. The doctor didn't believe me and kept asking the same questions, but I stuck to the story.

'When I was released from hospital, they took me to a building and I was forced to sign a waiver that I wasn't ever going to sue the Church, say bad things, never criticize it. I said it all to camera. I didn't care, I just wanted to go home. They then drove me to Eagle Rock in LA where my mom lived. I was just so relieved to see her. But I didn't tell my mom what really happened for five years.'
I left out the worst parts for space – she was physically abused in several different incidents, once by a very large man who broke her ribs (she was given no pain medication for that) and another time by over a dozen people who pinned her down and beat her.
Crest also described an inability to function in society after she got out, including not knowing how to use a phone and being unable to feel comfortable enough at a civilian job to even leave her desk for lunch. It sounds like she had PTSD after all she went through, but at least she's doing better now. She married another ex Sea org member in 2005 and they have two boys. Kudos to Crest for having the courage to tell her story and use her actual name and photo. The Daily Mail had confirmation of her story from other ex Scientologists as well. I hope she has good people around her to protect her from the goons that Scientology will send.
These things are happening in the US and yet Scientology hasn't been prosecuted for human rights abuses, nor has their tax free status been revoked. If the US government can break down Warren Jeffs's compound, they can break up Scientology, even if only to go after them for using slave labor. I have hope that all of these tragic stories, including the upcoming expose by leader David Miscavige's father, will encourage the government to step up or start an investigation into this cult. Hopefully there are some active investigations happening now.
I got these photos from Crest's Facebook. She also has cute pics of her boys and it looks like she's doing well now.
Oh and after writing this I just found this interview with Crest on an Australian TV show. She's a brave lady. She said "Part of my mission was to see if [Nicole and Tom's] kids ever mentioned their mother or missed her, and find out why," and she confirmed that Scientology was behind Nicole and Tom's split, which we've heard for years.
.@1RagingBuddha opens up on the Church of Scientology's re-conditioning camp… #TMS7 https://t.co/l3Pg45twx4

— The Morning Show (@morningshowon7) March 22, 2016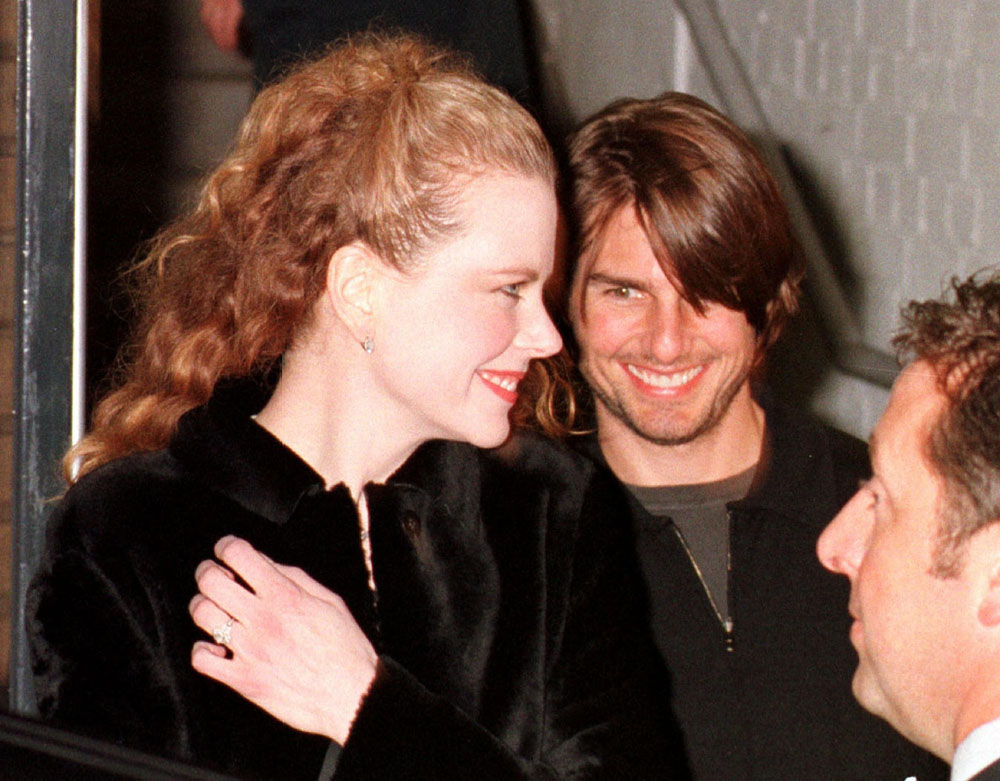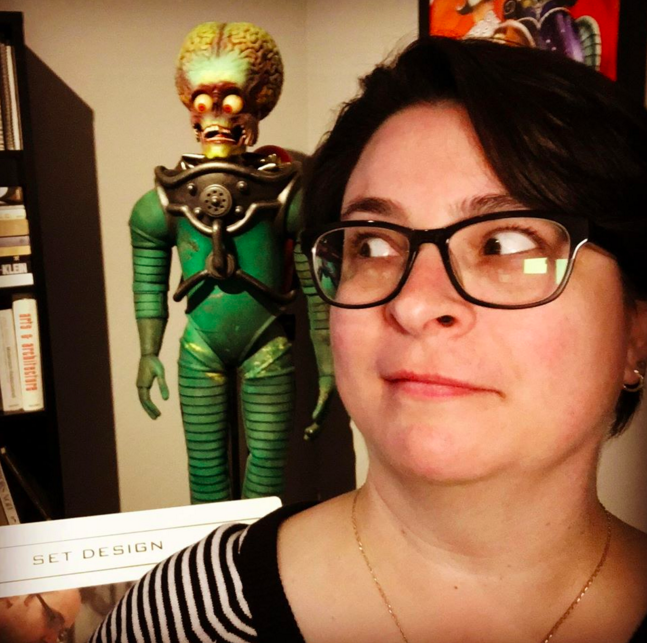 Photos of Nicole and Tom credit: WENN.com