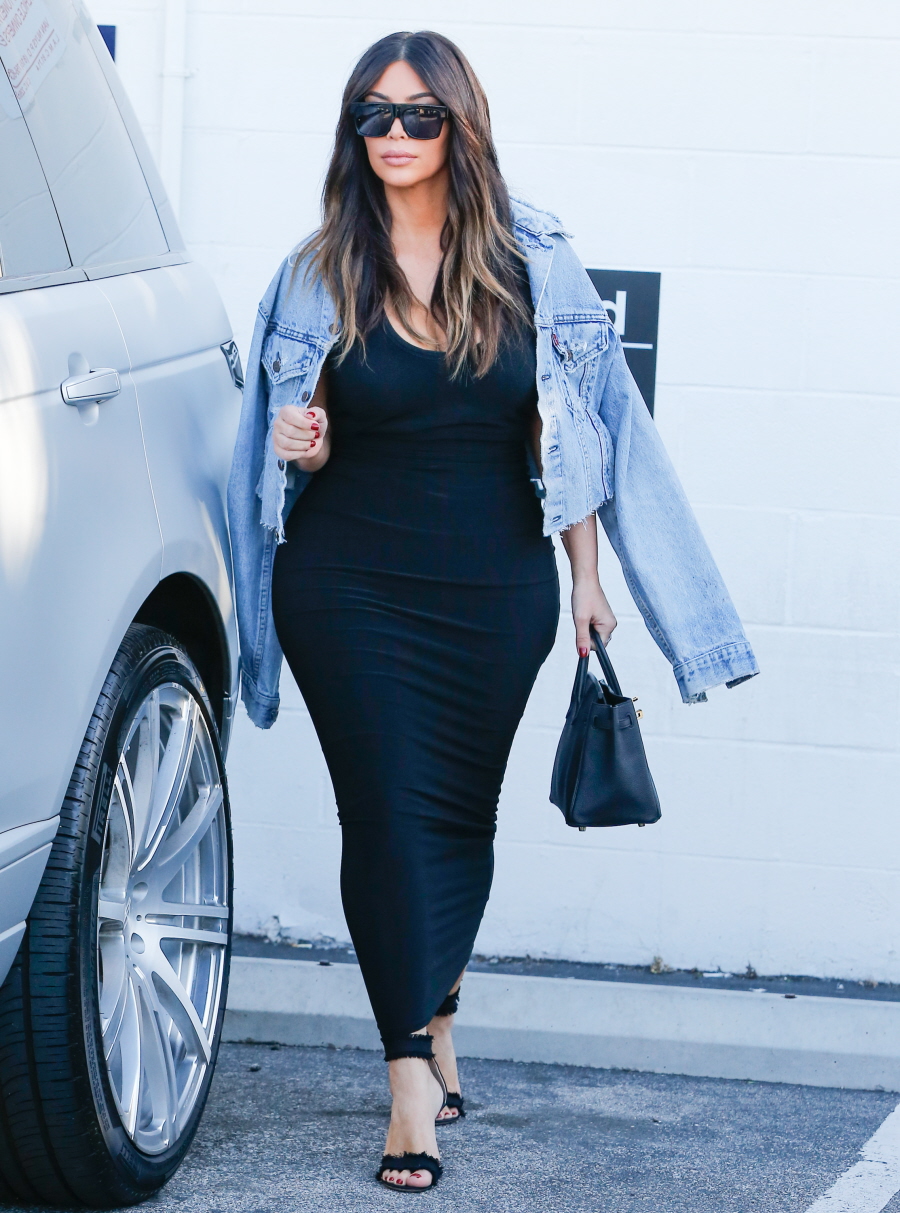 Here are some photos of Kim Kardashian out and about on Friday in LA. This feels like the first time we've seen her in months without a long, butt-covering jacket or coat. That's probably because she's now lost so much of the pregnancy weight that she's not afraid of photographers getting a few butt shots. While I respect her choice to not give the paps butt shots when she's uncomfortable with her body, she's got to know that she's just driving up the price, right? Anyway, as Kim told us last week, she's lost 42 pounds of the 70-pound weight loss goal she set for herself post-pregnancy. I think she looks good, as-is. Meaning, she looks comfortable at this weight and this is pretty much how she looked when she got pregnant with Saint West. But she still wants to lose more weight, and her nutritionist spoke to Glamour about Kim's diet:
Kim's nutritionist, Colette Heimowitz, VP of nutrition and education at Atkins Nutritionals, chatted up Redbook and spilled. Kim, who's losing about two pounds a week, is sticking to 1,800 calories a day—just right for a breastfeeding mama—says Heimowitz, and she chooses those calories carefully: Every meal includes protein, which she pairs with high-fiber foods (we love barley!) and healthy fats (olive oil, avocados). What she's not eating: "Sugar, sweets, cakes, crackers, white flour, white rice."

One thing she's not giving up? Cheese—just a little bit. Heimowitz told Redbook that Kim's daily diet breaks down to: "four to six ounces of protein, four ounces of cheese, eight to 10 servings of veggies, and two tablespoons of added fat." ("Added" fat doesn't include the fat that's already in the protein and cheese.) "The secret is [to] pick high-fiber carbohydrates that slow the release of sugar into the bloodstream," Heimowitz told the mag. "[So] instead of white rice you have a little brown rice. Instead of a white potato you could have a yam. And [when you want] dessert, you can make one with Splenda instead of sugar."
Atkins diets are always high in protein, as I think everyone knows by now, so it's not a surprise that Kim includes protein in every meal. I feel like this cheese-specific diet was tailored for her though, which one would expect if one has an on-call nutritionist. Personally, I would rather give up cheese (gladly) for a baked potato every now and then. Besides that, I don't really believe Kim has given up sugar, sweets, cakes, crackers, white flour and white rice. I think that's what her nutritionist has told her to give up and Kim sneaks some cracked or a cupcake every so often. Like at a baby shower she hosted for Chrissy Teigen? Apparently, the baby shower food involved McDonalds and nachos.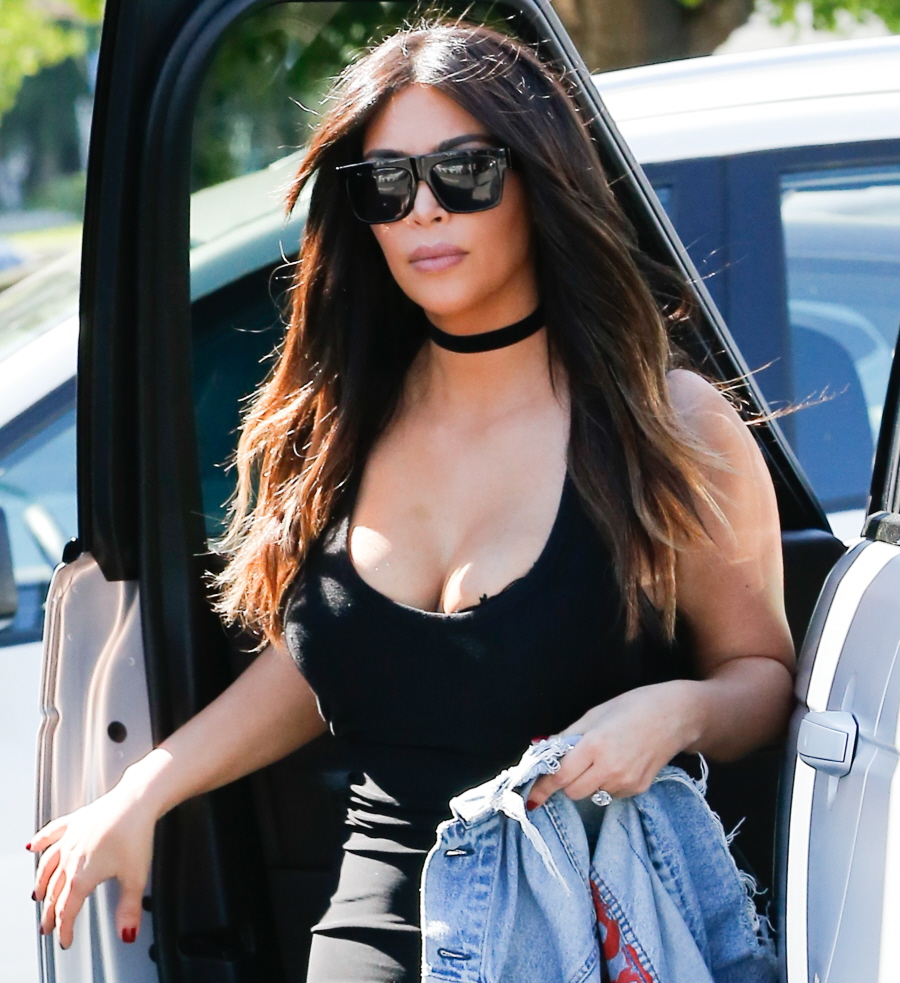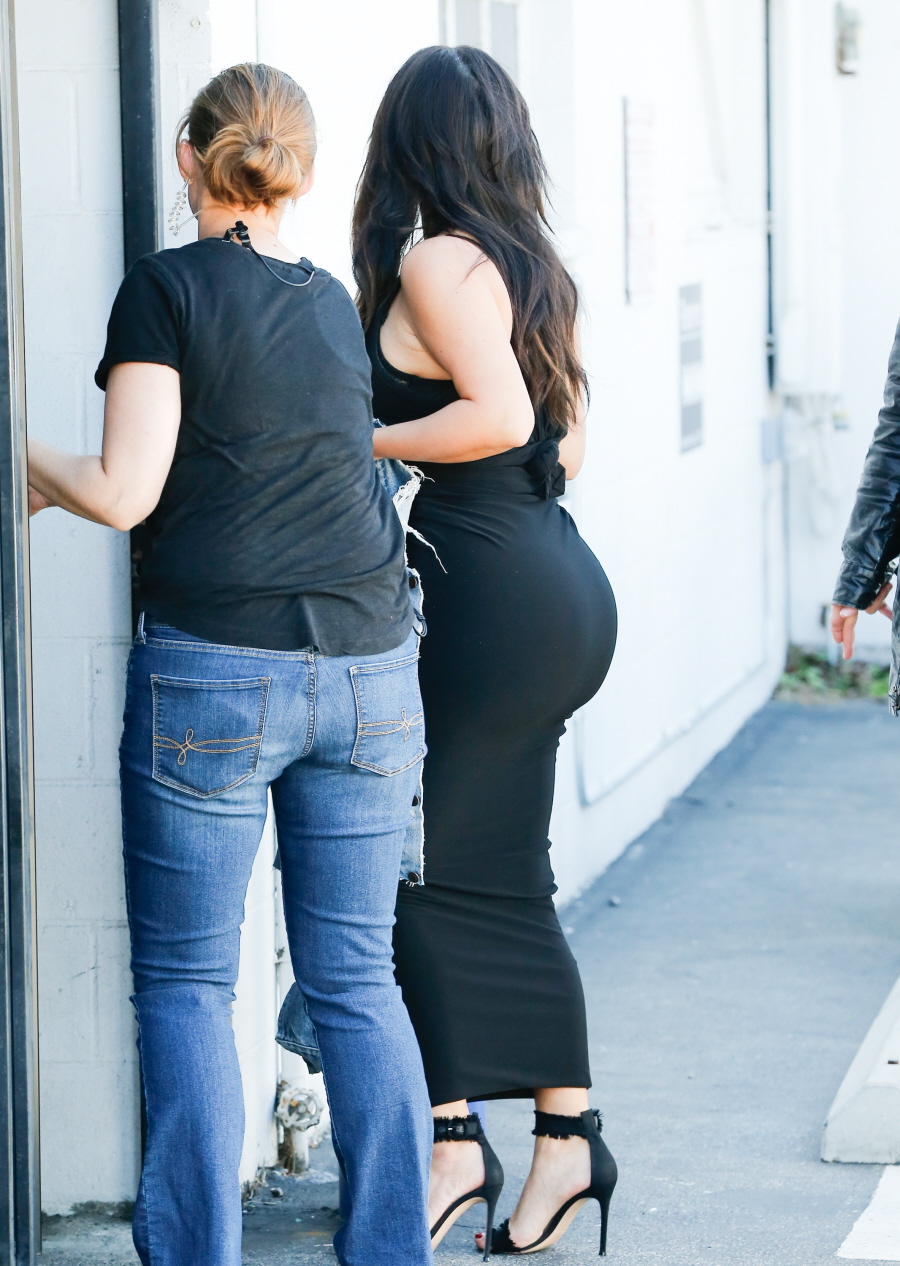 Photos courtesy of Fame/Flynet.