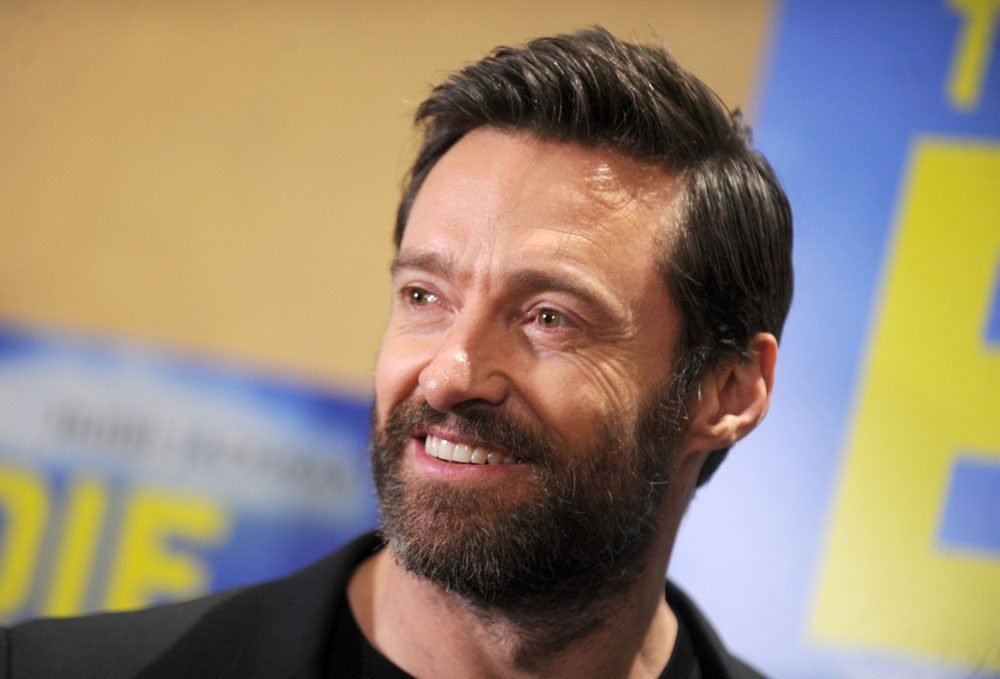 Hugh Jackman is a real life hero after rescuing his 15 year-old son and other swimmers from a riptide that came in to Bondi Beach in Sydney, Australia where both his 15-year-old son, Oscar, and 10-year-old daughter, Ava, where swimming at the time. There's video of the incident (below) and it's both impressive and eerily calm looking. Jackman and two other people in the water helped lead his children and other swimmers to the sandbar.
Australian TV Station 9 News has the story along with interviews with two people who were involved with the rescue efforts. (Jackman was too shaken to speak to the news afterwards, but he was extremely thankful to the lifeguards.) I highly recommend that you go to 9 News and watch the second eyewitness video. The personal trainer who helped Hugh get his daughter to shore is hot enough to score a guest spot on the Wolverine sequel. I couldn't stop staring at the guy. Here's what the eyewitnesses said. Oh and here's the hot trainer, his name is Dan Conn.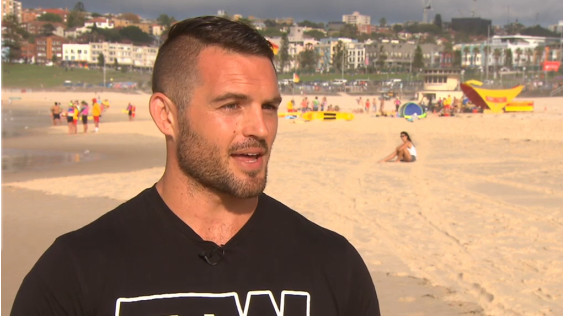 Hugh Jackman has thanked lifeguards who helped rescue his children from a rip at Bondi Beach yesterday.

The actor launched into action himself at the Sydney beach yesterday, when his 10-year-old daughter Ava and 15-year-old son Oscar became caught in a rip.

Swimmer Peter Adam lent a hand, grabbing Ava and then linking hands with Jackman to pull her to safety.

"His daughter was struggling to get on to the sand bar so I reached down, grabbed her arm and put my arm up to Hugh to make a chain to pull us up on the sand bar," he said.

"That's what you do with any family out there."

Dan Conn said he helped drag the children to the sand bar, but Oscar was again carried out by the current.

"I think he was under a bit of pressure with the two kids at once but he was pretty cool, calm and collected, as Hugh always is I suppose," he said.

Mr Conn said Jackman was "definitely a bit of a superdad, superhero, and he's a super bloke too."

Lifeguards and lifesavers then assisted, bringing the teenager to safety.

Bondi lifeguard Trent Falson said Jackman thanked him multiple times.

"He said you guys did an amazing job, I think he thanked me about three times on the way up the sand," he said.
That sounds so scary, especially the part about how Oscar was pulled out to sea a second time. The video makes the whole thing look rather tame or like the people weren't in too much danger, however I doubt that was the case. Riptides move quickly and can be extremely dangerous and there are many incidents of people drowning when trying to save swimmers caught in them. I remember seeing an episode of Oprah that described the process of drowning, and how to recognize the signs. It's rare to see someone flail around, yell for help or make obvious signs. Here's more on the signs of drowning, which include a person staring straight ahead, being quiet, and dipping below the water repeatedly. Anyway thankfully Jackman and others, including that extremely hot personal trainer, jumped into action and no one was hurt in this instance.
I'm conflicted about these celebrity hero stories, like when Jamie Foxx rescued a man trapped a burning vehicle outside his home. They're so impressive, but people could have actually died if someone hadn't risked their own life to intervene. I would expect nothing less from Jackman though, he's incredible. My son jokingly asked if Jackman used his claws to pull the people out of the water.
#HughJackman rescues son #OscarJackman and other swimmers from rip at Bondi Beach pic.twitter.com/ycx2bxXnBD

— HughJackMania Club (@HughJackMania) March 26, 2016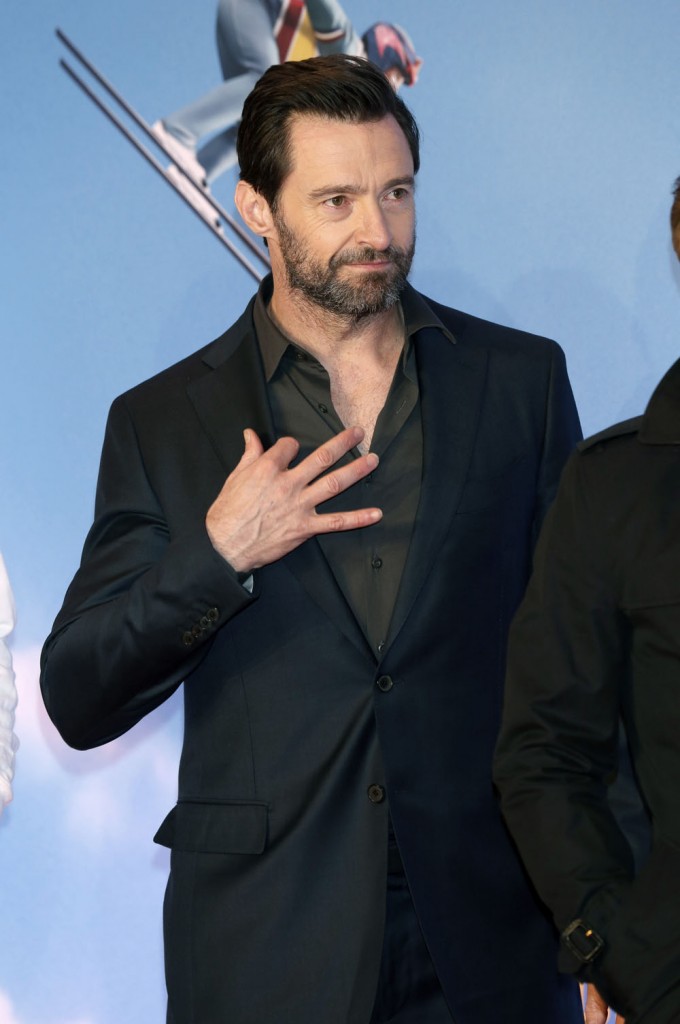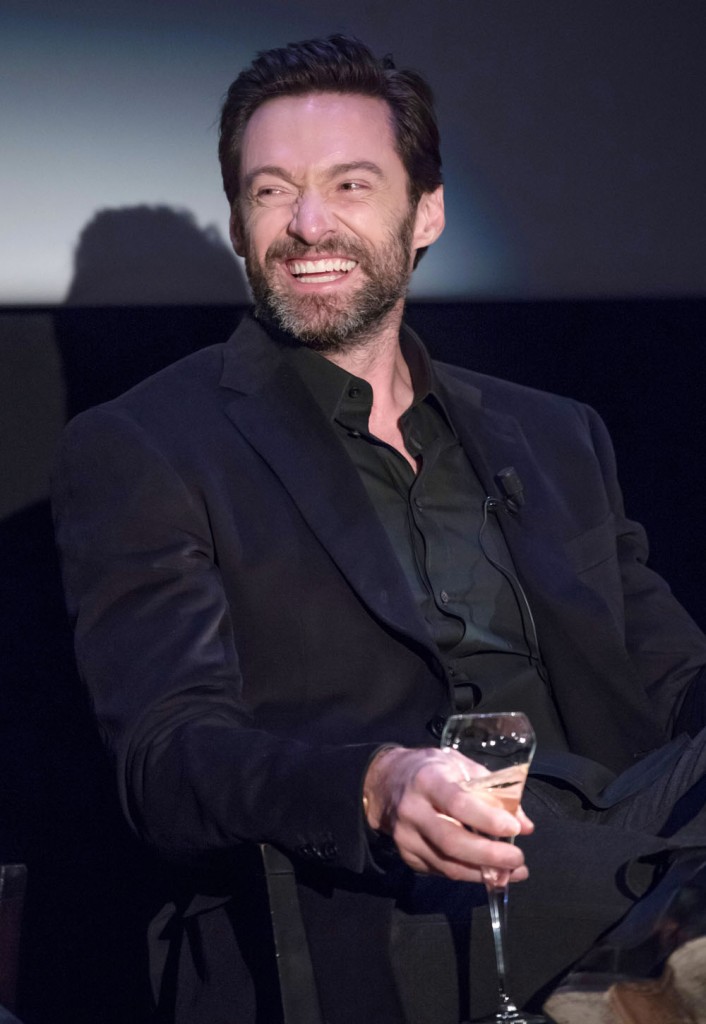 photos credit: WENN.com, Pacific Coast News and FameFlynet