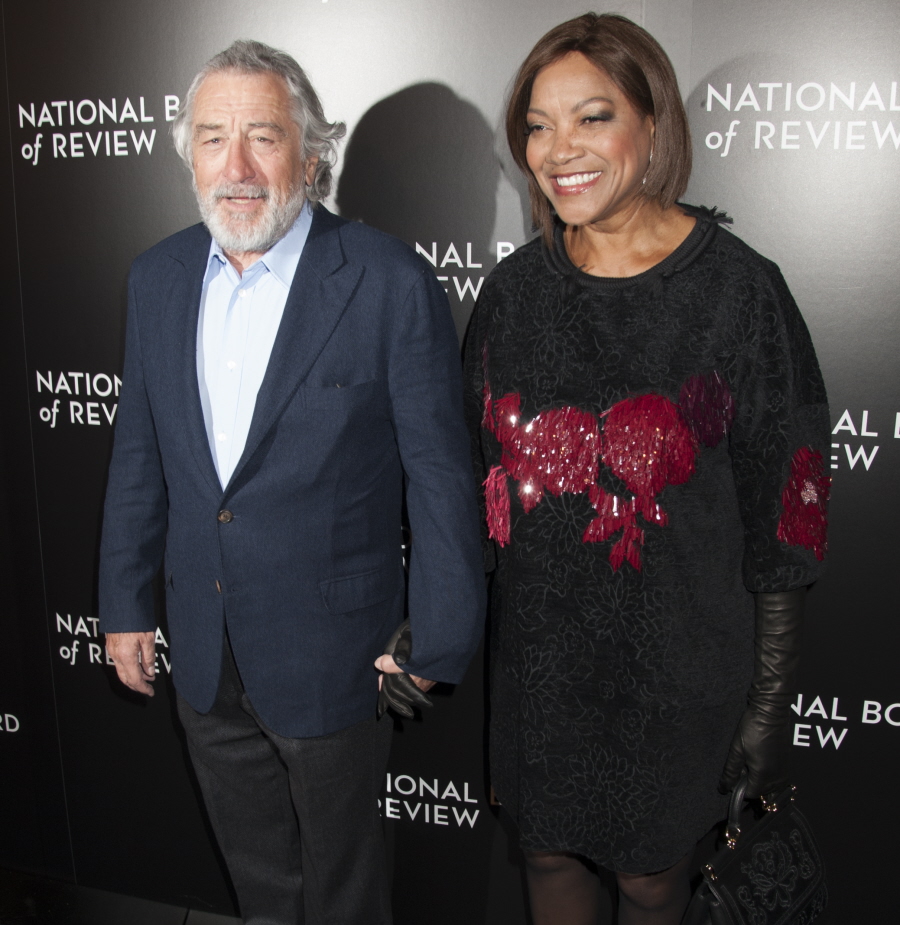 Here's a photo of Robert DeNiro and his wife Grace Hightower back in January. Did you know they've been together since the mid 1990s? It's true. They have two children together, 18-year-old Elliott and 4-year-old Helen Grace. Apparently, Elliott is autistic. I had no idea, and apparently DeNiro revealed that for the first time last week. It would have been stand-alone news, but DeNiro offered that piece of information during one of the biggest controversies ever in the history of DeNiro's Tribeca Film Festival.
DeNiro is one of the co-founders of the Tribeca Film Festival, which began in 2002 as a way to bring business and attention to lower Manhattan following the September 11 attacks. The Tribeca Film Festival is well-respected (mostly because of DeNiro's association), but Tribeca really hasn't hit its stride as a go-to film festival known for pushing new or exciting filmmakers or screening experimental or controversial films. But last week, Tribeca previewed their schedule for this year's festival, and many were dismayed to see the inclusion of Vaxxed: From Cover-Up to Catastrophe, a documentary co-written and directed by anti-Vaxxer Andrew Wakefield, a documentary which acts as an apologia for the anti-vaccine crowd. Do you see where I'm going with this? The documentary – like many in the Anti-Vaxx crowd – believe there's a correlation between vaccines and autism. And at first, DeNiro defended the documentary by discussing his son, saying:
"Grace and I have a child with autism and we believe it is critical that all of the issues surrounding the causes of autism be openly discussed and examined. In the 15 years since the Tribeca Film Festival was founded, I have never asked for a film to be screened or gotten involved in the programming."

"However, this is very personal to me and my family and I want there to be a discussion, which is why we will be screening Vaxxed. I am not personally endorsing the film, nor am I anti-vaccination; I am only providing the opportunity for a conversation around the issue."
Except that just hours after he made that statement, all kinds of hell broke loose and DeNiro ended up pulling the screening completely. DeNiro made another statement, saying:
"My intent in screening this film was to provide an opportunity for conversation around an issue that is deeply personal to me and my family. But after reviewing it over the past few days with the Tribeca Film Festival team and others from the scientific community, we do not believe it contributes to or furthers the discussion I had hoped for."
I've said this before about the Anti-Vaxxers, and I'll say it again: I think if they were just making the point that the vaccine schedule is too rushed, and that vaccines need to be spread out over the course of, say, several years, that would be one thing. I think that would be an interesting conversation to have, actually. But the Anti-Vaxxers go too far and they use really questionable science – like the "science" used by Andrew Wakefield, which has been overwhelmingly debunked – to justify why their kids should not have to have ANY vaccines.
I actually feel sorry a little bit for DeNiro, because I think his intentions might have been completely above-board – he probably didn't agree with Wakefield, but he wanted the documentary to lead to further discussion and debate (and some free publicity for Tribeca), and it all got out of hand.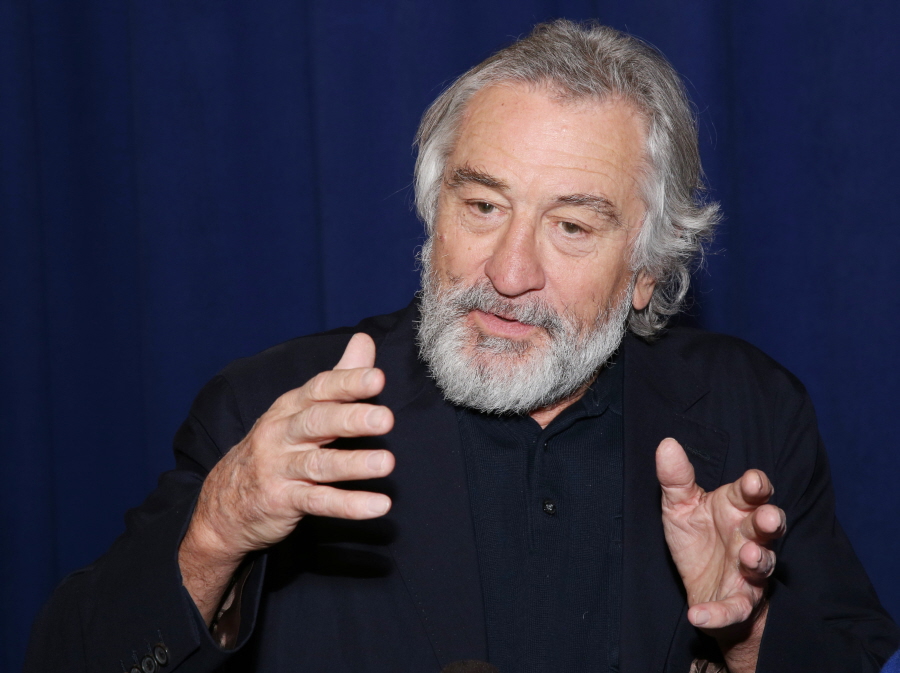 Photos courtesy of WENN.