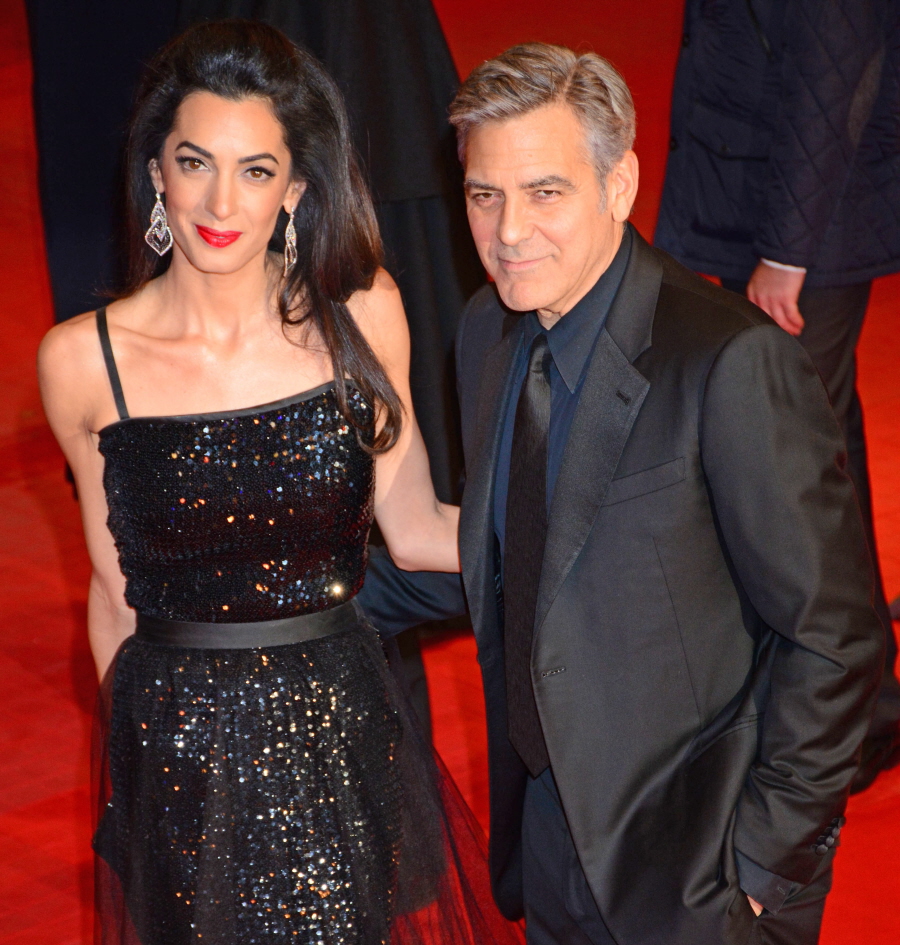 George Clooney spoke about his support for Hillary Clinton several months ago, when he was promoting Hail Caesar. Clooney has always been a big Hollywood Democrat, and he supported John Kerry and Barack Obama in past presidential election cycles. Clooney has made no secret of his support for Clinton this time around, but he also hasn't said anything negative about Bernie Sanders. The only person Clooney has criticized is Donald Trump. Anyway, George and Amal Clooney are cohosting two major California fundraisers for Clinton's campaign and the DNC. The fundraiser tickets cost $33,400, and the Clooneys have co-hosts like Jeffrey Katzenberg, Steven Spielberg and more. This usually happens, by the way – the Hollywood Democrats and Silicon Valley Democrats will throw several big (and big-money) fundraisers in LA and San Francisco every presidential election cycle. But Hillary Clinton's competition, Bernie Sanders, doesn't like it. He thinks the Clooneys represent "big money people."
"It is obscene that Secretary Clinton keeps going to big-money people to fund her campaign," Bernie Sanders said in an interview on CNN's "State of the Union" Sunday. Clinton is asking donors for $353,400 for two seats at the head table with herself, Clooney and his wife, Amal, at the April 15 event in San Francisco. The next night, the Clooneys will host a $33,400 per person fundraiser for Clinton at the couple's Los Angeles home.

"I have a lot of respect for George Clooney. He's a great actor. I like him," Sanders said. "But this is the problem with American politics … Big money is dominating our political system. And [my supporters and I] are trying to move as far away from that as we can."

Sanders, whose campaign has been largely funded by small donations, says his events usually cost "$15 or $50" to get into.

"So it's not a criticism of Clooney," he said. "It's a criticism of a corrupt campaign finance system, where big money interests — and it's not Clooney, it's the people coming to this event — have undue influence on the political process."

Throughout the Democratic primary, the self-described democratic socialist has attacked Clinton's ties to Wall Street. He did so again Sunday.

"It's not only this Clooney event," Sanders said. "It is the fact she has now raised well over $15 million from Wall Street for her super-PAC, and millions more from the fossil fuel industry, and from the drug companies."

Clinton's Clooney swing comes less than two months before the crucial Democratic primary on June 7 in California, where 475 delegates are at stake.
CB and I were debating this between ourselves – she's a Bernie fan, and she agrees with what he's saying. Meanwhile I voted for Clinton in the Virginia primary, and I did so because I honestly think Clinton is a better Democratic candidate for office. I understand Sanders' point about getting the "big money" out of politics, and I agree with it as a moral and ethical stance. But in practice, I find it difficult to understand why Clinton (or any Democratic candidate) should be held to a different standard than the GOP candidates. Plus, I just have a fundamental disagreement with calling George Clooney a "big money" donor who will use his fundraising skills to push some agenda with Hillary Clinton. If you want to talk about the hedge fund people pushing candidates for tax cuts for billionaires, sure, let's talk about that. But what's on Clooney's political agenda that isn't already on Clinton's agenda?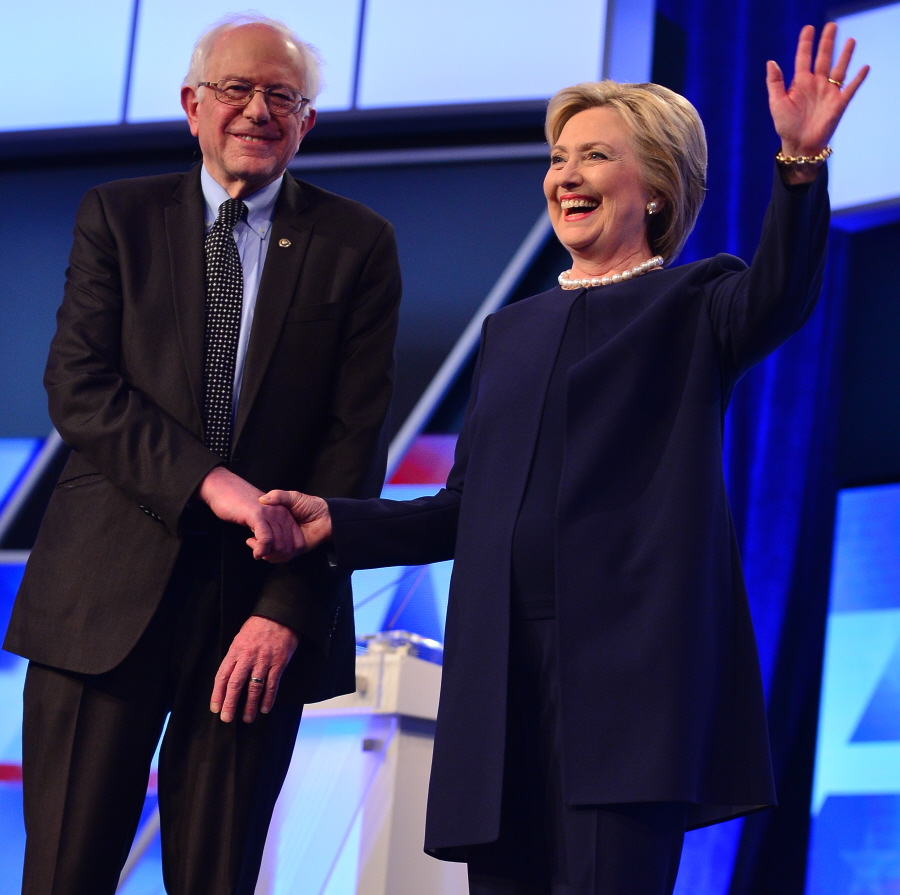 Photos courtesy of WENN.