FX's hit series, The People v. O.J. Simpson: American Crime Story, has brought attention to the key players in the historic trial, including prosecutor Marcia Clark. The 62-year-old, now a successful writer of crime novels, spoke in-depth with The Hollywood Reporter about some topics she didn't address in her 1997 autobiography Without a Doubt. Marcia revealed that she was raped during a trip to Israel when she was 17, had wanted to be an actress before pursuing law, and briefly dabbled in Scientology. Marcia, whose latest crime novel, Blood Defense, comes out in May, also spoke about the trial and her relationship with co-prosecutor Chris Darden. Here are some highlights:
On the day after the verdict: "I didn't go to work that day. I didn't have to. The case was over. I got the kids off to school. I drove up the coast to meet my friend for lunch. I was numb. I wanted relief."

On prosecuting cases after the O.J. trial: "It was like I had cut off my arm. That's who I was, a prosecutor. I really loved it. But I couldn't do it — I was afraid to do it, even, because I was afraid I'd go into court and juries would either hate me or be unfairly sympathetic."

On resigning as a prosecutor in 1997: "I couldn't even think of going back there. The misery was so profound. The only thing I wanted was, 'Get me away from there' — the ugliness I had been through. When my overtime and vacation time ran out, I had my office packed up. I never went back."

Would Marcia have used the "race card" if she were defending O.J.?: "I've thought about it but not come to a decision. It's too hard to answer. I don't know. I could simply have [disqualified] all the evidence for being improperly collected, contaminated, messed up, mishandled. And that would have been enough."

On recent claims that O.J. had CTE, which caused him to commit murder: "I have thought about it. [But] from what I understand, it causes explosive behavior, unpredictable behavior. I have never heard that it promotes this kind of planned behavior."

On not being invited to the screening of the show: "I wouldn't have gone. To watch that in front of other people? Oh my God! Who's going to hold me down when I run for the balcony and throw myself off?"

On Scientology: "I never got past the very low levels. It's actually really instructive at the beginning because it's the greatest hits of the best of meditation and all the best of psychology. It melds it all together, and it's very helpful. Once you get past that and you start talking about the mythology…[L. Ron Hubbard's writing] it's so amateur hour"

Her current spiritual situation: "I'm just not a religious person, not at all. I consider myself a spiritual person. I was always very drawn to Buddhism, Hinduism. I still meditate."

She's perfectly happy being single: "I just think I'm at a place in my life where I'm pretty occupied with what I'm doing, and I'm really into it, and that's good for me."
As for her relationship with fellow prosecutor Chris Darden, Marcia said that after the verdict, "We hung out for a few years after the trial. We'd see each other occasionally, do stuff. But then I moved up here, and it got harder and harder to get together."
It seems no one will ever know the true nature of the relationship between Marcia and Chris. Marcia got giggly when discussing it on Ellen a few weeks ago and now it's Chris Darden's to blush and chuckle when asked about the subject. Chris sat down with Entertainment Tonight on Monday. When asked if he and Marcia were an item, he smiled before saying they never dated, adding, "I wouldn't know how to date." He said he was merely interested in Marcia's "well-being." And, as Marcia has admitted to watching the series at home, Chris has not, stating, "This is really someone else's creation, and I am not part of that creation… They did not bother to consult me or ask me about it. I don't think I have any responsibility in terms of watching." I don't know about you, but I do believe there was something between these two beyond a professional relationship, but I suppose it's admirable that they don't "kiss and tell."
Here's one last O.J. tidbit to chew on: as I mentioned at the top of this story, the show has reintroduced the public to many of the key players of the trial, but not everyone needs to be interviewed. TMZ spoke with Michael Knox, a juror who ended up getting kicked off of the jury after it was revealed he had a prior conviction. Knox told TMZ that the "are they or aren't they?" speculation about the prosecutors was a distraction during the trial. He said that the jury "couldn't see past the body language" between Marcia and Chris and went on to say that the female members of the jury were "extremely offended" by Marcia's "demeanor and appearance." Methinks someone is just looking for their 15 minutes of fame here, right? Tune in for the finale of The People v. O.J. Simpson: American Crime Story on FX this coming Tuesday. I don't want to give away any spoilers, but I think O.J. gets away with it.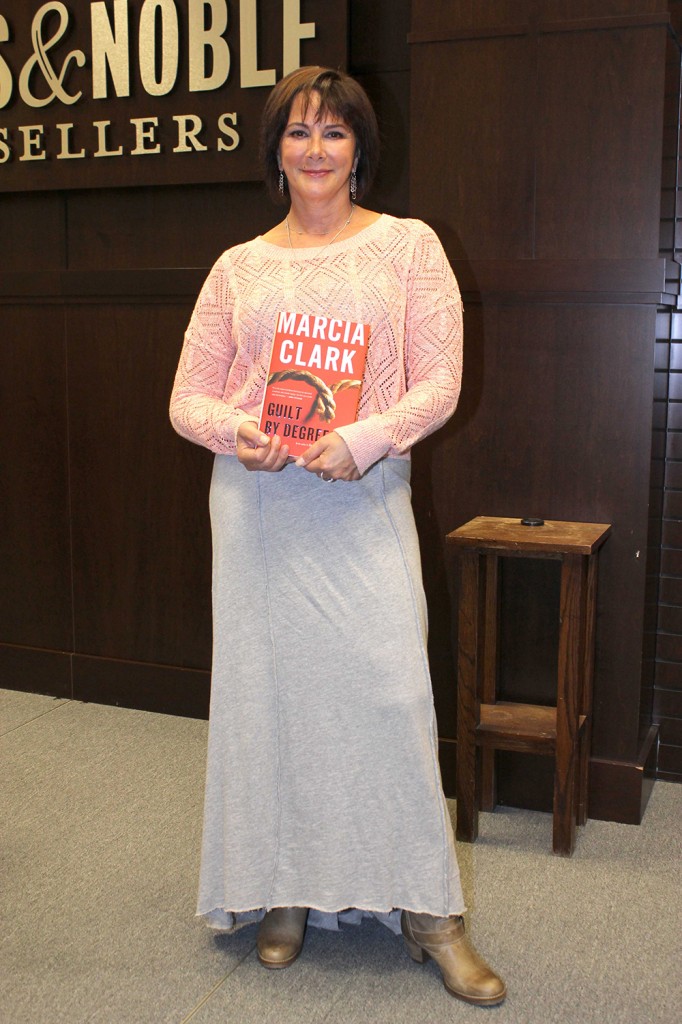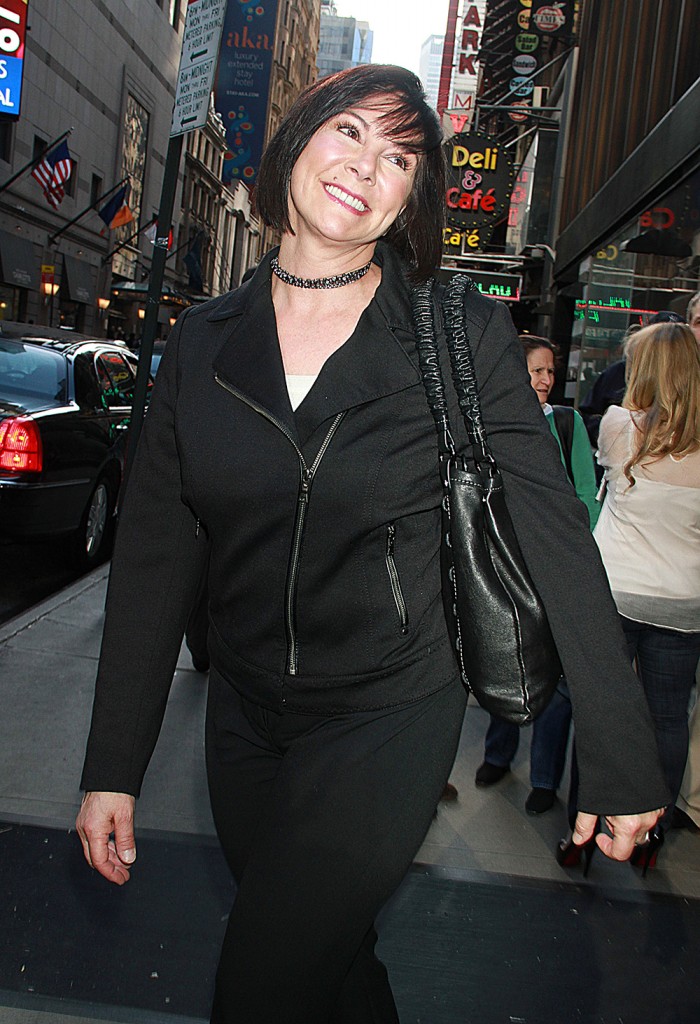 Photo credit: Getty Images, WENN.com, Fame Flynet