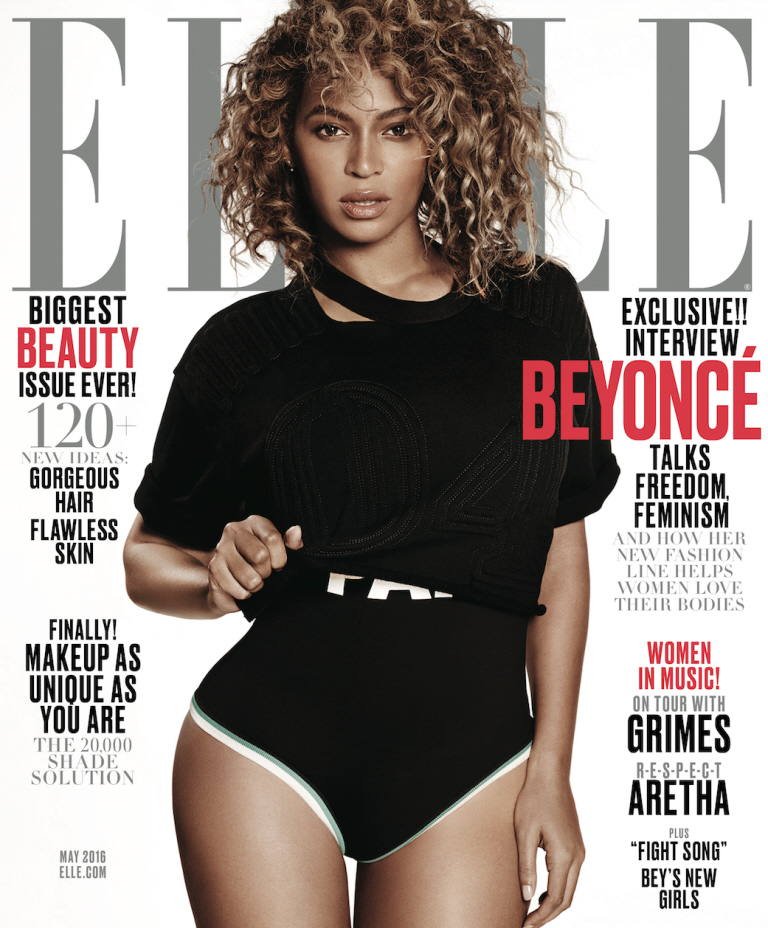 All week, media outlets have been running stories about how Beyonce is going to drop her album at any moment. When she dropped her last album suddenly several years ago, there really was no warning – she hadn't done any advanced media, and all of the gossip stories around the album were about how everything was in disarray and Beyonce couldn't figure out what the sound should be. There's none of that this time. This time, the Beyhive is prepared. They've been prepared for months. Every morning, the Hive walks up and checks Twitter to make sure that Bey didn't drop it overnight. Plus, this time around, Beyonce IS doing advanced media. After several years of silence, Beyonce is finally speaking on behalf of Beyonce.
Bey covers the May issues of both Elle Magazine (US) and Elle UK. So far, Elle hasn't released any quotes, but in their preview, they promise that "In a rare in-depth interview, Beyoncé talks exclusively to ELLE about freedom, feminism, how her new fashion line, Ivy Park, helps women love their bodies, and more." Beyonce wants the Beyhive to believe that she's just covering Elle to promote her fashion line. Are you buying that? No, I'm not even a stan and I think the Ivy Park line is a cover for some album promotion.
As for the covers… I LOVE the American cover. I love her curls, I love the cropped sweater, I love her expression. That one's a keeper. The UK cover is… bugging me. I think it's a combination of the head tilt and her overly groomed brows, but something is weird with her face on that one.
Beysus also said words for Ivy Park, in this first commercial. I could honestly watch like ten minutes of Beyonce on the treadmill. I also love the shot of her face as she comes up for air. Girl's lipstick still looks PERFECT.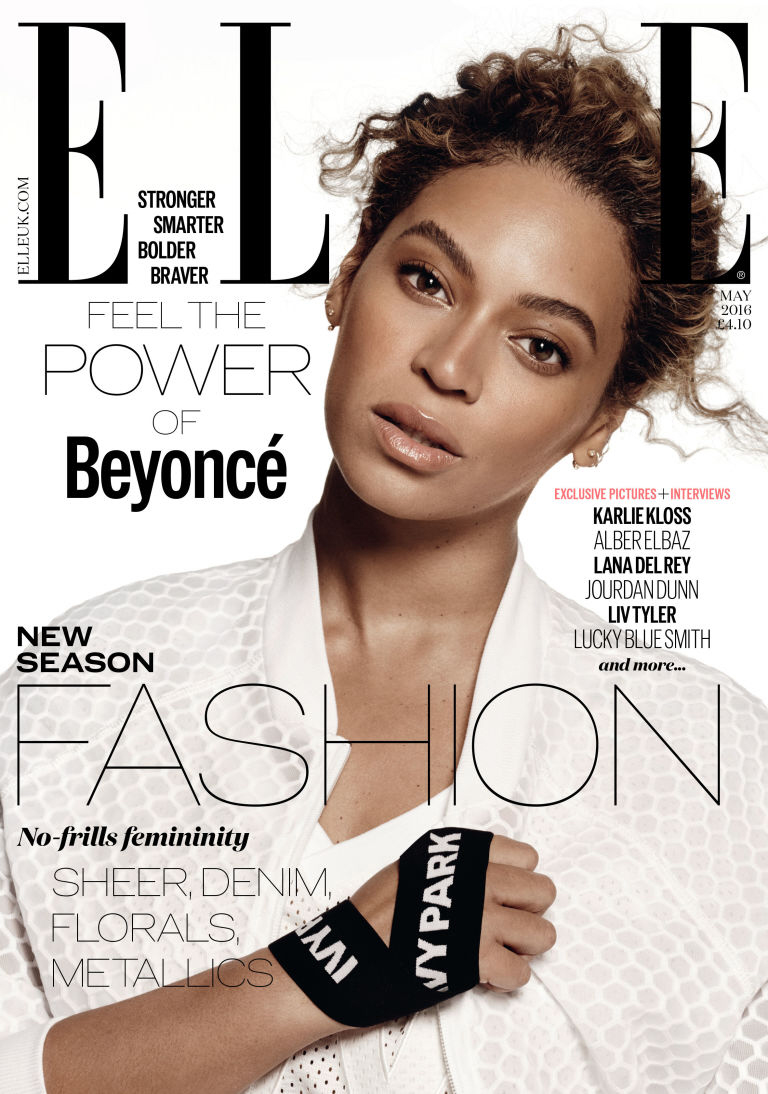 Covers courtesy of Elle and Elle UK.