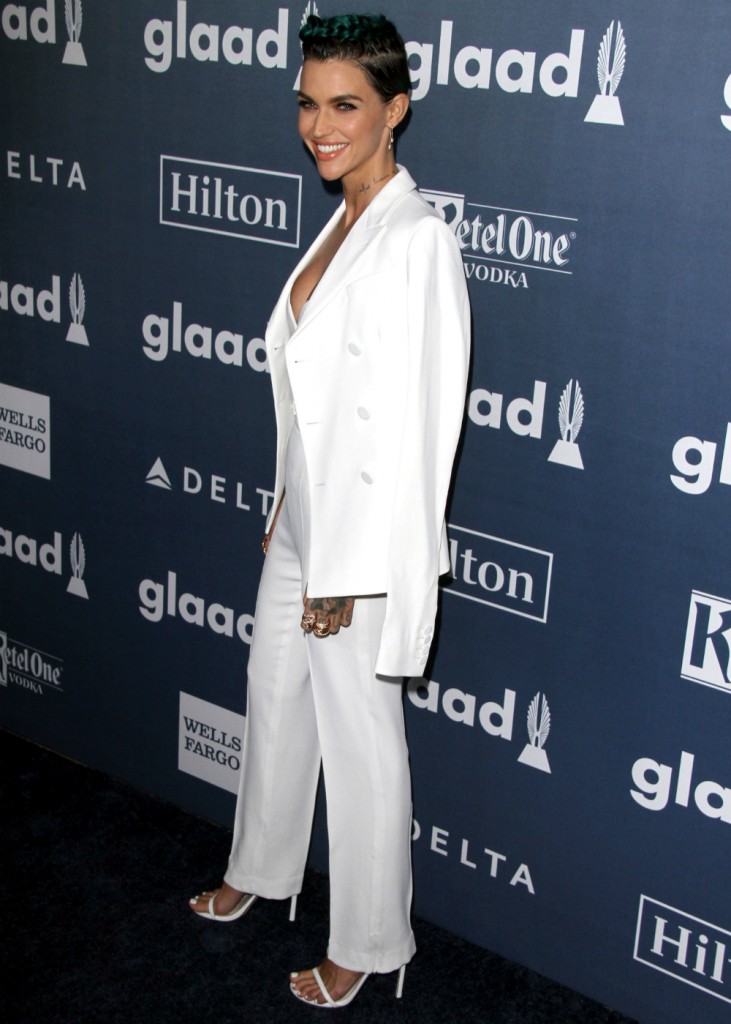 Things are going really well for Ruby Rose presently. She is a hit as Stella on Orange is the New Black as well as the new face for Ralph Lauren's Denim line. Last Sunday, Ruby was bestowed the Stephen F Kolzak Award, which acknowledges media professionals for promoting equality and acceptance, at the 27th annual GLAAD Media Awards. Her good friend Taylor Swift presented Ruby with the award, calling her a "force of nature."
Ruby was reminded recently that three short years ago she was in a much darker place. Shortly after her career started to take off in her native Australia, Ruby decided she needed to to seek treatment for depression in America; even if it meant breaking several commitments to do so. In 2013 Ruby posted an Instagram that read, "It is with great sadness that despite everything I have tried in the short time I was given I am still losing my battle with depression". When a fan tweeted this old post to Ruby last week, it inspired Ruby, who is an ambassador for the mental health foundation Headspace, to send a message to other sufferers about the importance to push through the bleak times.
Ruby Rose isn't afraid to open up about painful parts of her past—especially if there's a chance that sharing her struggle can help others.

On Friday, the 30-year-old Orange Is the New Black star Instagrammed a heartfelt post about overcoming depression.

The model-actress did so after a fan flagged up her 2013 tweet about "losing my battle with depression" and feeling hopeless about the future.

"It was a real spinout when I got sent that, and it was something I had posted three years ago, you know, when I was really really depressed and I didn't think that I could live another day or want to live another day, let alone live my dream," Rose told E! News' Erin Lim Saturday at the GLAAD Media Awards.

"So, my message was really just that, to really reflect on how many people in the world right now feel like they don't want to go on another day, or they can't go on another day, and they're just seconds or minutes or days away from reaching their full potential and blossoming and being free and happy," she explained. "I just thought that's got to be millions of people and that's just my message. Just hang in there, like one day at a time, and it does get better. I know that's cliché, but it just does."
[From E! Online]

"… that's just my message. Just hang in there, like one day at a time, and it does get better. I know that's cliché, but it just does," This is the most difficult thing to convey to a person in a spiral. It's a hard cross to bear because anyone who has suffered knows both how trite these words sound during a dark spell and how vital they are to get across. I feel her desperation here as sometimes it feels like all you can do is say them over and over and louder and louder.
In Ruby's recent Instagram response, she is not defining an extraordinary life as becoming an actress but rather living a fulfilled life, "I chose to fight and I thought it meant I'd be able to live. I DIDNT think it meant I'd be able to live my dream. I DIDNT think it would result in this extraordinary life I get to be a part of now… It just makes me wonder how many others are days, hours, seconds away from realizing their worth… Their potential… And once the dark cloud is lifted will be truly happy and free.. #wealldeservetobehere #wealldeservetobehappy " Kudos to Ruby for both fighting for her health and continuing to get her message out there.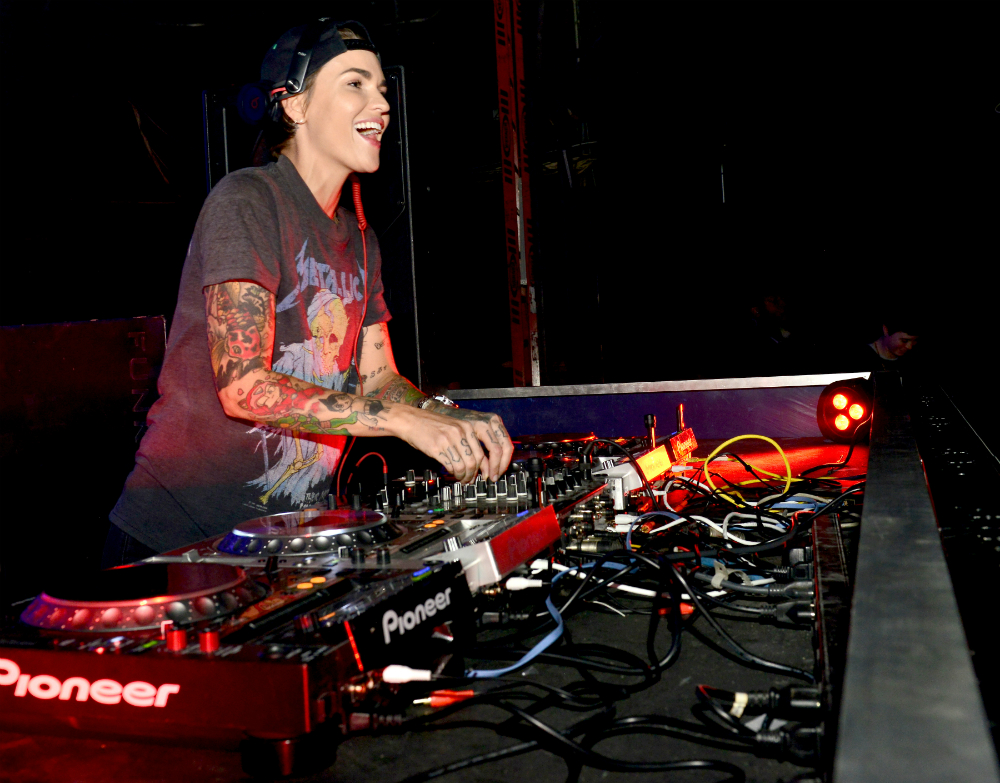 Photo credit: WENN and Fame/Flynet Photos and Getty Images