Dakota Johnson and her mom, Melanie Griffith, are close. Dakota goes to events and premieres with Melanie, and she talks about her in interviews, and brings up issues which are important to her mom. That's why this story in Star Magazine rings true for me. Dakota seems closer to her mom than she is to her stepdad, Antonio Banderas, and as much as Antonio and Melanie play nice for their daughter Stella's sake, there are probably some hard feelings there. Star claims that those hard feelings extend to Dakota too:
Dakota Johnson can think of 50 reasons why she hates her stepdad Antonio Banderas, despite his being a father figure to her since she was just 6 years old. Dakota blames Banderas, 55, for ruining his marriage to her mom, Melanie Griffith, and is livid that he's already moved on with a lithe young girlfriend, Nicole Kimpel, 36. And while Melanie, 58, is putting on a brave face and saying she's loving the single life, behind closed doors she's devastated that he's already coupled up with someone half her age.

"Melanie is totally humiliated and in so much pain," the source divulges. "Dakota thought he was better than this, but now she just sees him as a despicable man having a midlife crisis and thinking only about himself!"
[From Star Magazine, print edition]
Normally I would dismiss this as tabloid musings, but right around the time Antonio first got papped with his new girlfriend, Melanie Instagramed a message comparing dating her ex to eating leftovers. I can see how she would be hurt about Antonio moving on, and how Dakota might feel the same. That said, I don't think Antonio disrespected Melanie at all. (At least after their divorce, but if he cheated as was rumored during their marriage that's another story.) He said so many nice things about Melanie after their divorce and then he settled down with a woman who was just shy of 20 years younger than him. It could have been much worse.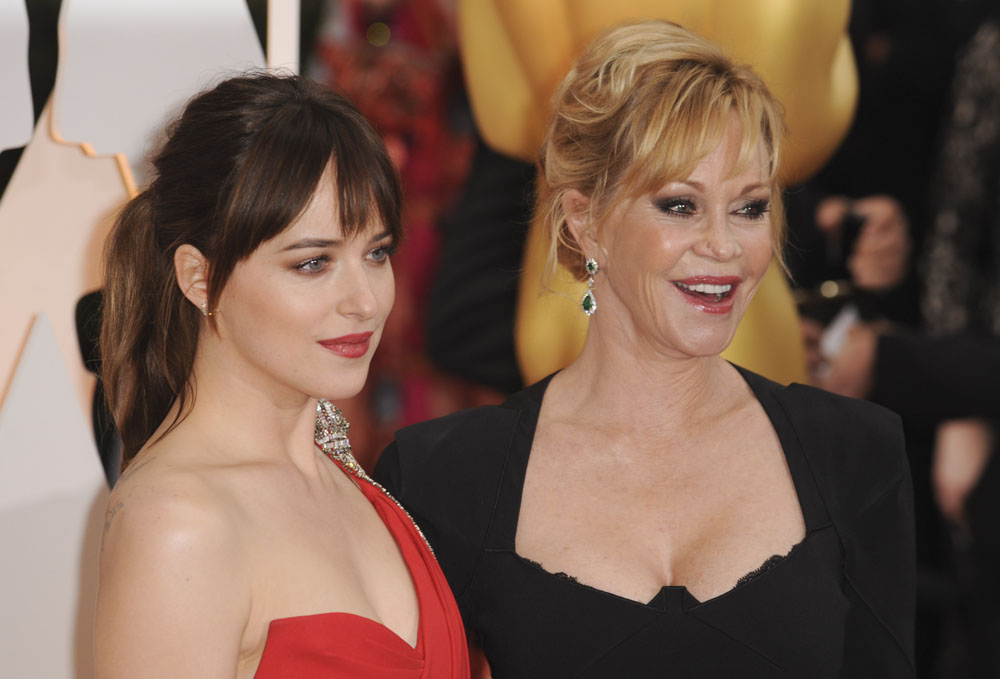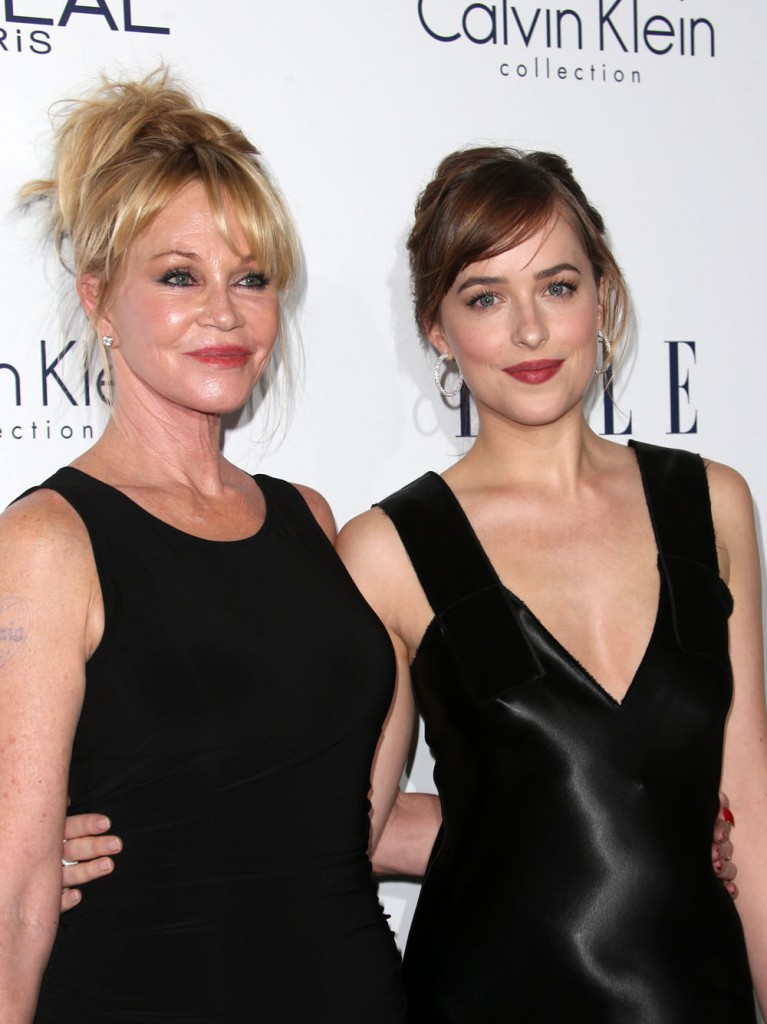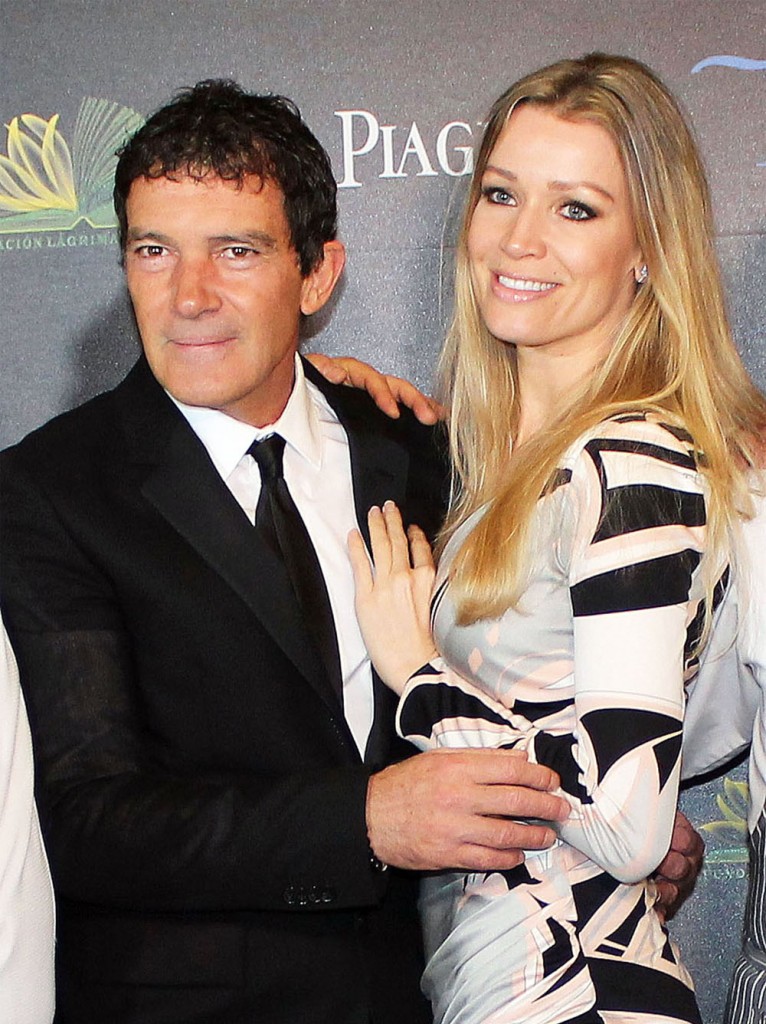 photos credit: Getty, WENN and FameFlynet