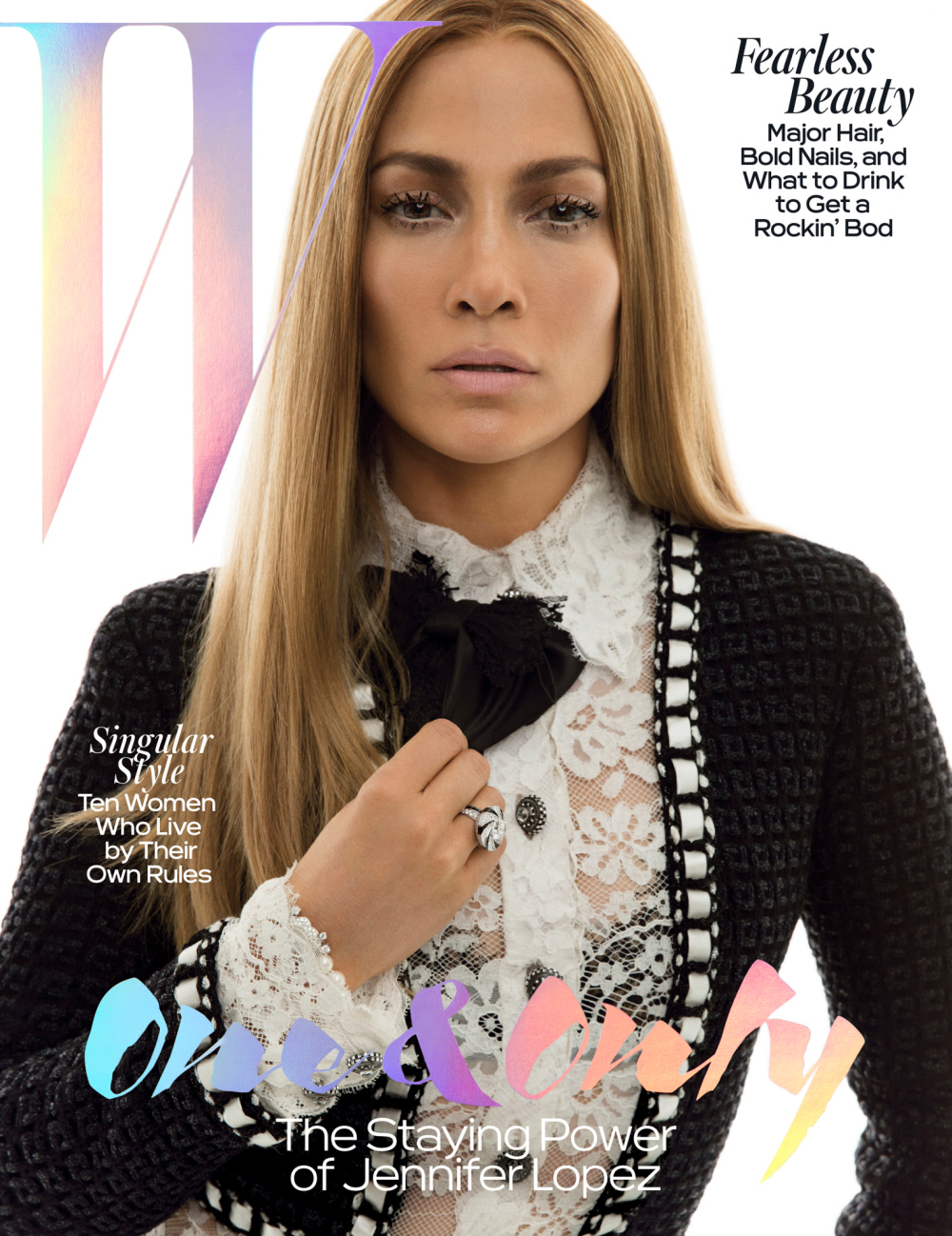 Jennifer Lopez's W Magazine profile just gave me the perfect term for why I love her so much: she is "the people's diva." Like, the people's princess, only in multi-hyphenate diva form. Anyway, I sort of hate Jennifer's W Magazine editorial – you can see the slideshow here. It's sort of awful, and they made Jennifer wear a terrible blonde mullet wig in half the pics. As for the interview, it's longer than most W Mag profiles. It reads like a day-in-the-life piece, and Jennifer is really, really busy. You can read the full piece here, and here are some highlights:
The people's diva: "I've been in the grind and the game for a long time. At a certain point, people respect you when they see you fall down and get back up. The more you're in this life, the more they celebrate your triumphs. When it comes to work, I never get tired. But with personal failures, I have thought, This is too hard. When my marriage ended, it was not easy to find forgiveness. It wasn't the dream that I had hoped for, and it would have been easier to fan the flames of resentment, disappointment, and anger. But Marc is the father of my children [8-year-old twins], and that's never going away. So, I have to work to make things right. And that is, by far, the hardest work I do."

She's fine-boned: "When I first came to Los Angeles, someone told me I would be a star because of my tiny ankles and wrists. They said that was the key to it all."

She's constantly being swarmed by fans: "It's been like that since Selena. I never thought about fame until then. After that film, I would have panic attacks. I remember walking down the street, and someone yelled, 'Jennifer!' and I didn't know who it was. I ran home. From that point forward, I realized I couldn't be alone in public. I don't think I've been alone on the street in over 20 years."

Who is better in bed: "Last time I was here, they asked me who is better in bed—dancers, musicians, or actors? I said, 'Dancers!' Musicians are too self-absorbed. They are too concerned with themselves to be great in bed."

On Marc Anthony: "I hung in there for seven years. I knew very quickly that it wasn't the right thing."

On Casper Smart: "We got together and broke up and are now together again. I still think about getting married and having that long life with someone. I love the movie The Notebook. A dream of mine is to grow old with someone."

On being more accessible after her stint on American Idol: "It has been easier. People may now think I'm 'nice,' but they still act surprised when I'm smart. It's a man's world, and, truly, people in a business setting do not value a woman as much as a man. I feel like I'm constantly having to prove myself. If a man does one thing well, people immediately say he's a genius. Women have to do something remarkable over and over and over. And, even then, they get questions about their love life. People underestimate me. They always have, and maybe that's for the best. It's fun to prove them wrong."
I do think J.Lo is smart… in almost every area of her life. She's dumb in love, but smart everywhere else. And she's right about people undervaluing her simply because she's a woman, just as she's right about constantly being underestimated. I love the bit about her thin ankles and wrists, I love the shade she has for Marc Anthony and I'm absolutely astonished that she hasn't been alone in public in 20 years. She's also wrong about dancers being the best lovers – swimmers are obviously the best lovers!
Meanwhile, there's one thing I'd like to mention – last week, there was a controversy about J.Lo's new single, "Ain't Your Mama." The song is awful, full-stop. But it was written by Meghan Trainor, and there were widespread reports that the track had been "produced" by Dr. Luke. Jennifer got a lot of online hate and shade for that. But E! News reported that Trainor had written the song several years back and her version was produced by Dr. Luke back then, before Kesha's lawsuit. Then Trainor gave the song to J.Lo and J.Lo didn't know Dr. Luke had ever had his fingerprints on it. Trainor confirmed that version of events this week, calling the backlash against Jennifer "ridiculous" and "not fair on her, not at all."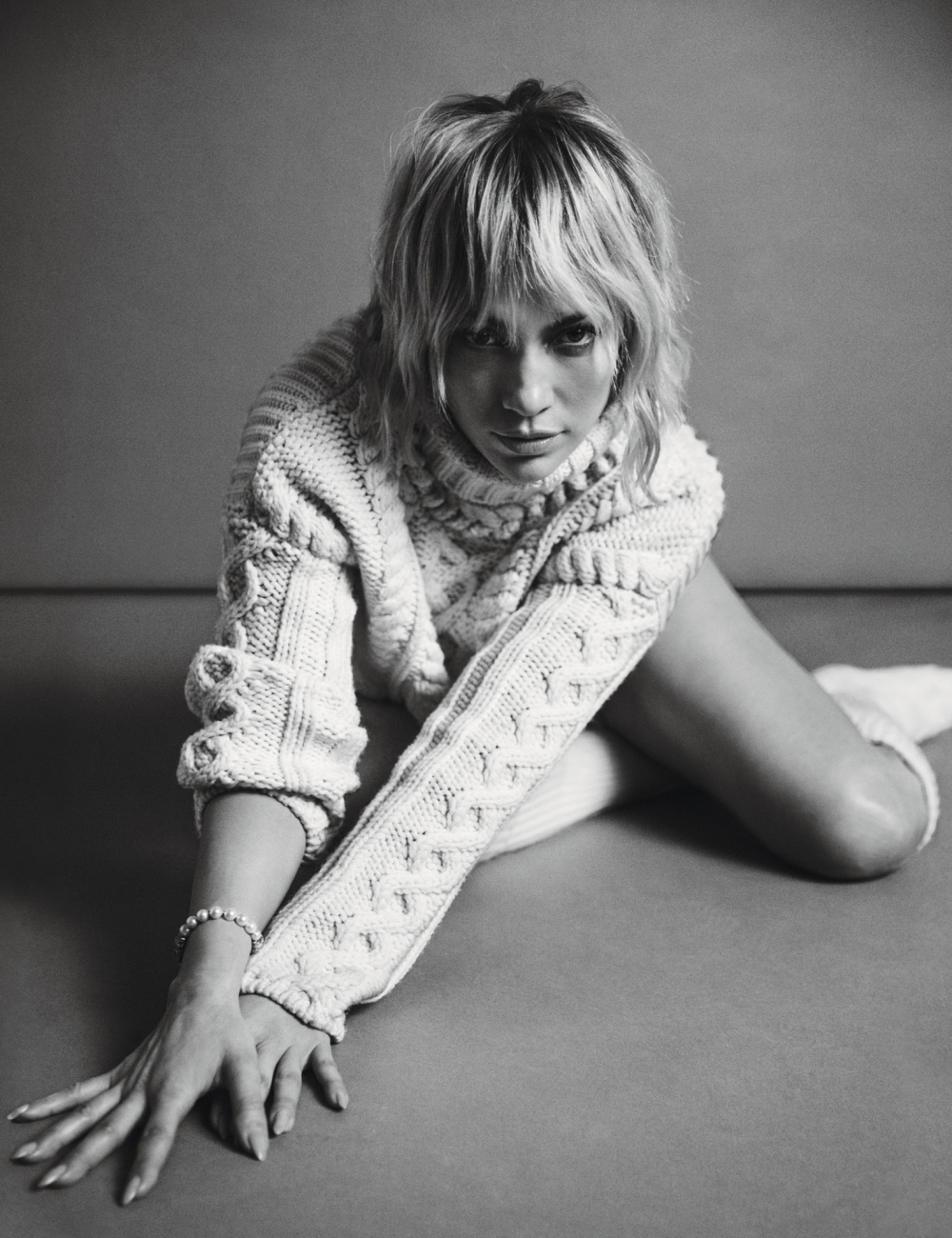 Photos courtesy of W Magazine.