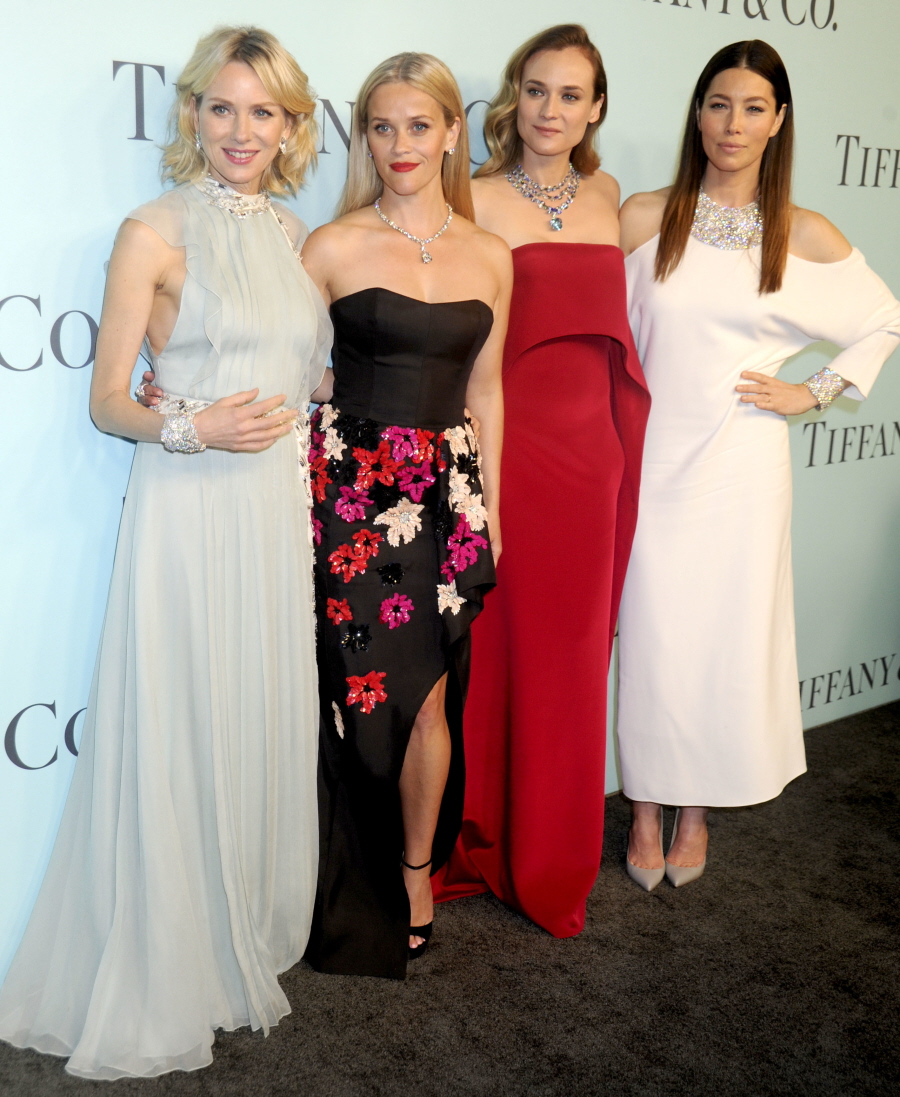 Here are some photos from Friday night's Tiffany Blue Book Ball in NYC. Four major actresses/celebrities came out for the event, and considering they were all DRIPPING in fabulous jewels, I totally believe that Tiffany's paid them all to be there, looking fabulous and wearing certain high-end pieces. Those ladies? Jessica Biel, Diane Kruger, Reese Witherspoon and Naomi Watts. I'm trying to include some close-ups of the jewels too.
First up, here's Jessica Biel in The Row. I'm starting with the worst, just FYI. While Mary-Kate and Ashley's The Row is a well-respected line, I always struggle to understand why anyone thinks this looks good? This dress looks so cheap and basic. Biel doesn't help the underwhelming dress either, she was aiming for less-is-more and she just looked like she was in desperate need of lipstick and a hairstylist.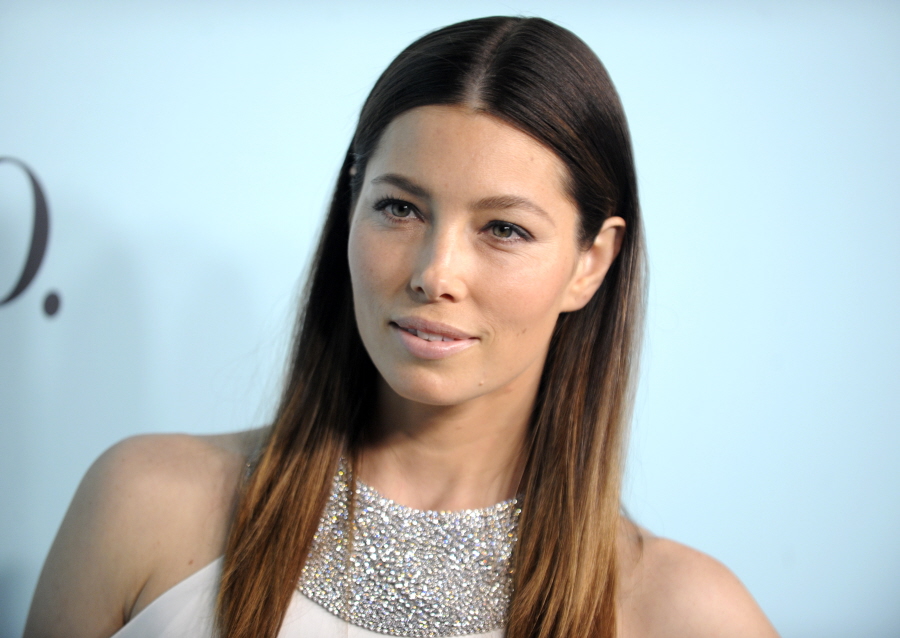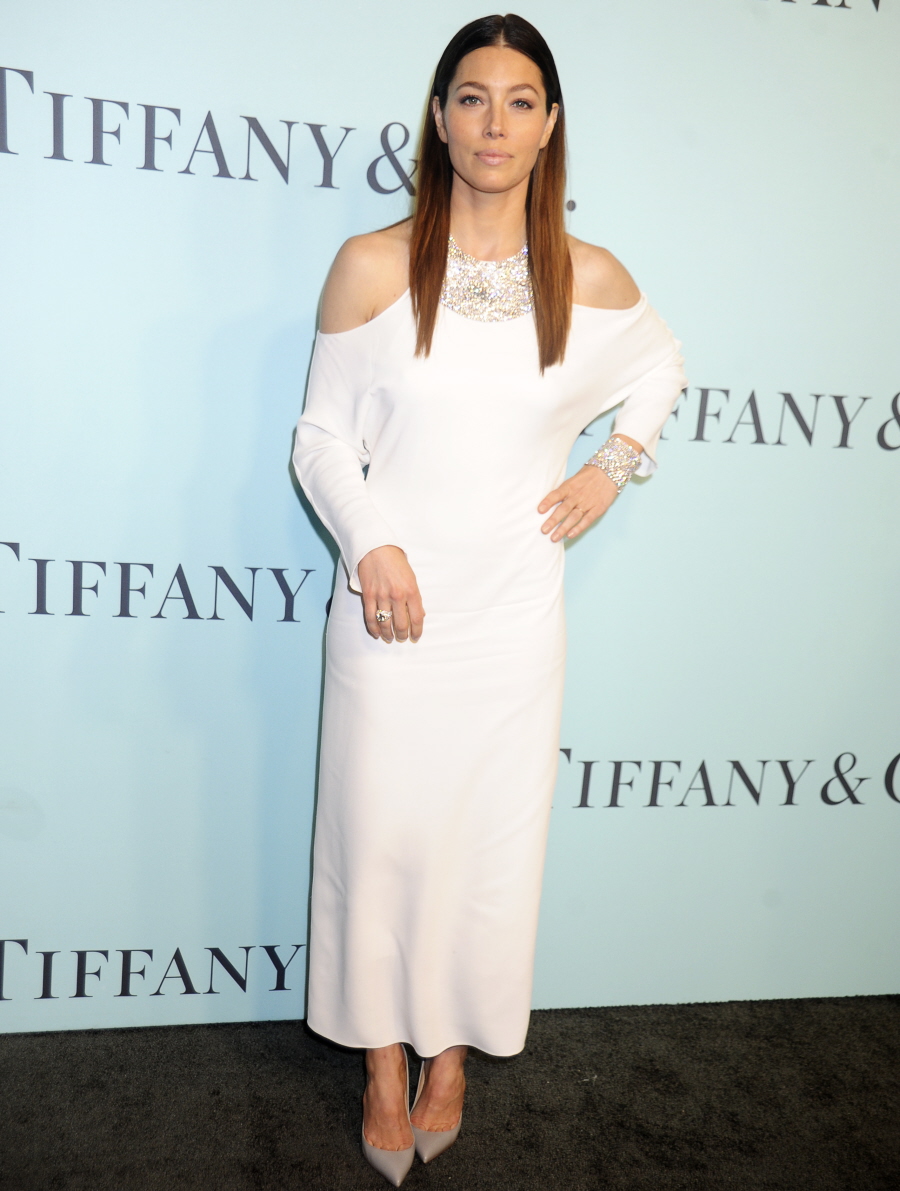 Diane Kruger knows how to stand out. This Kaufmanfranco look would have looked ridiculous on another woman, but Diane is killing it. Also, Diane got the BEST necklace. Diamonds, emeralds, aquamarines, sapphires, possibly some tourmalines? It's really gorgeous.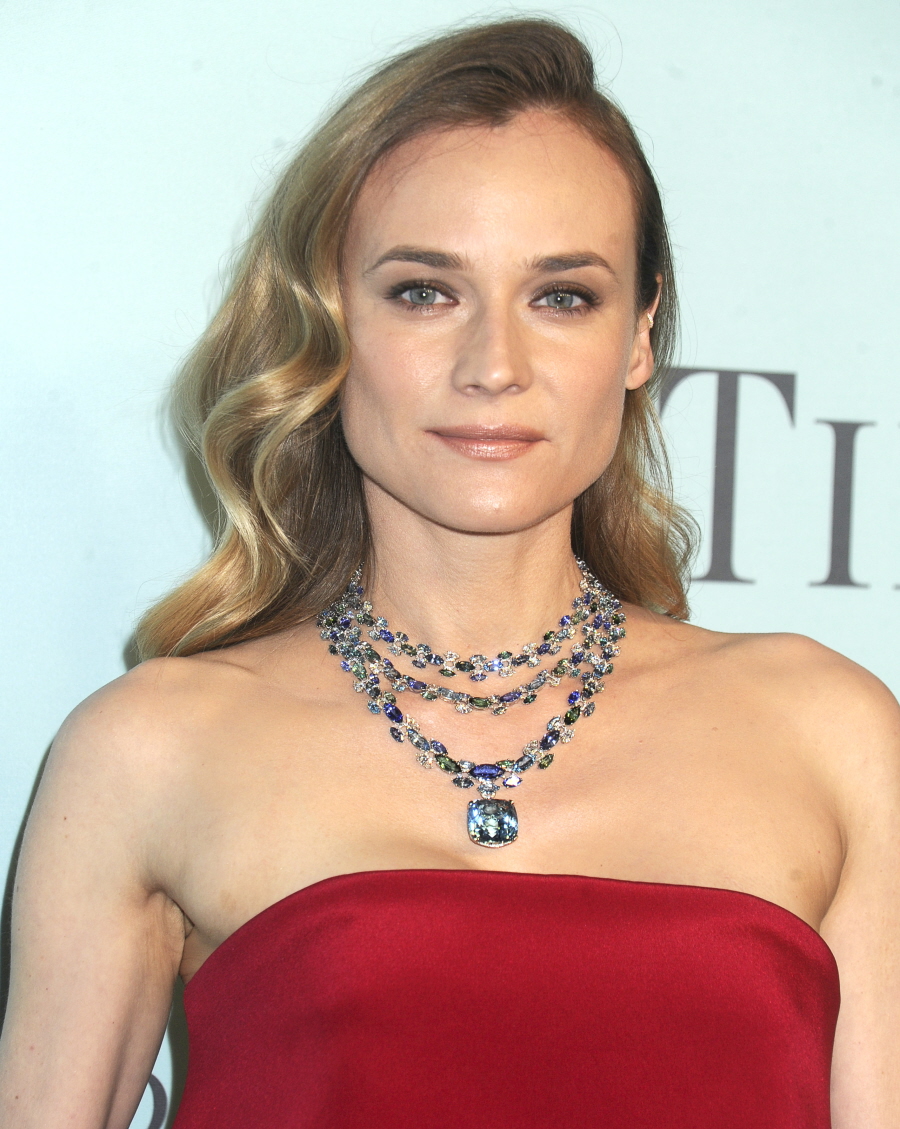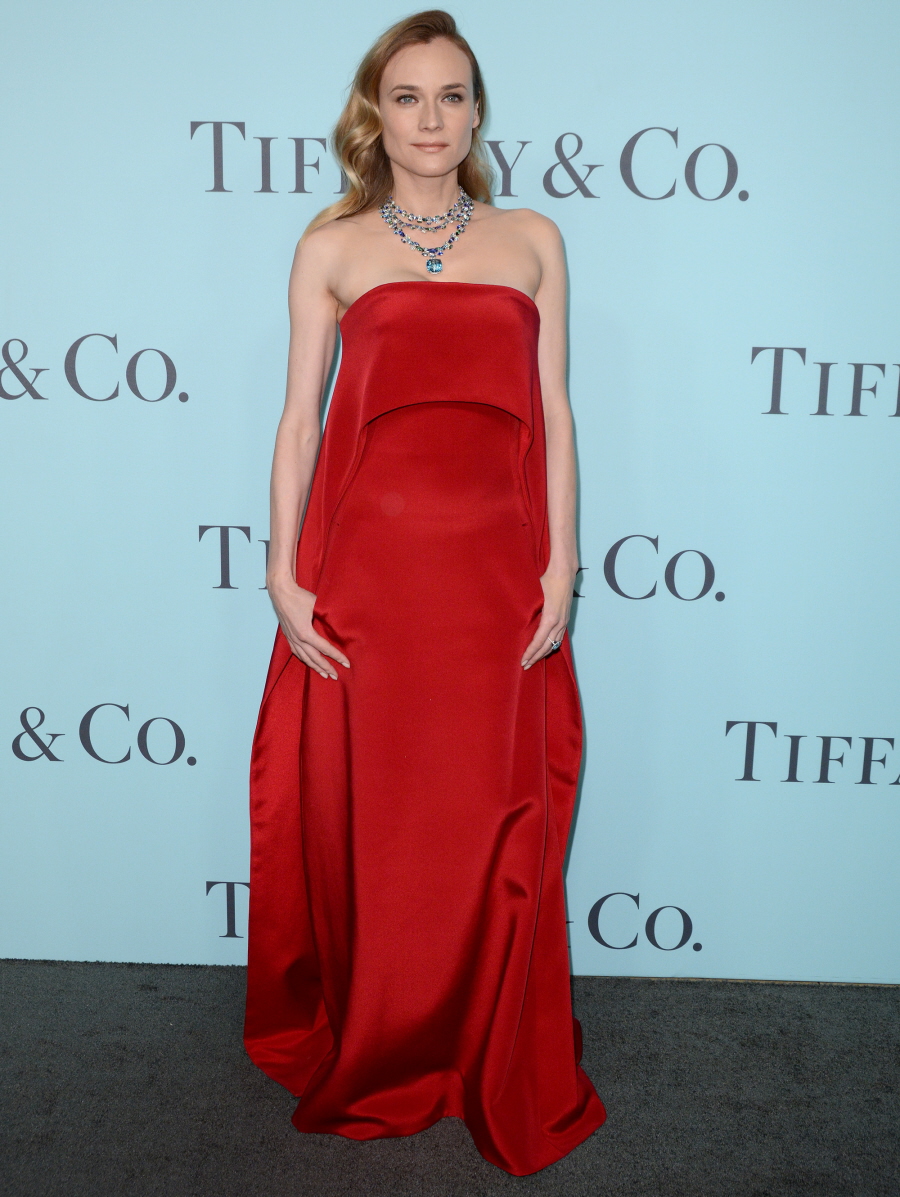 The silhouette on Reese Witherspoon's J. Mendel dress is incredibly flattering, but I still don't really care for the look as a whole. I think the flower applique/beading sort of morphs into something moldy-looking. And I wish Reese had done something else with her hair. Still, the necklace she got to wear? Perfection.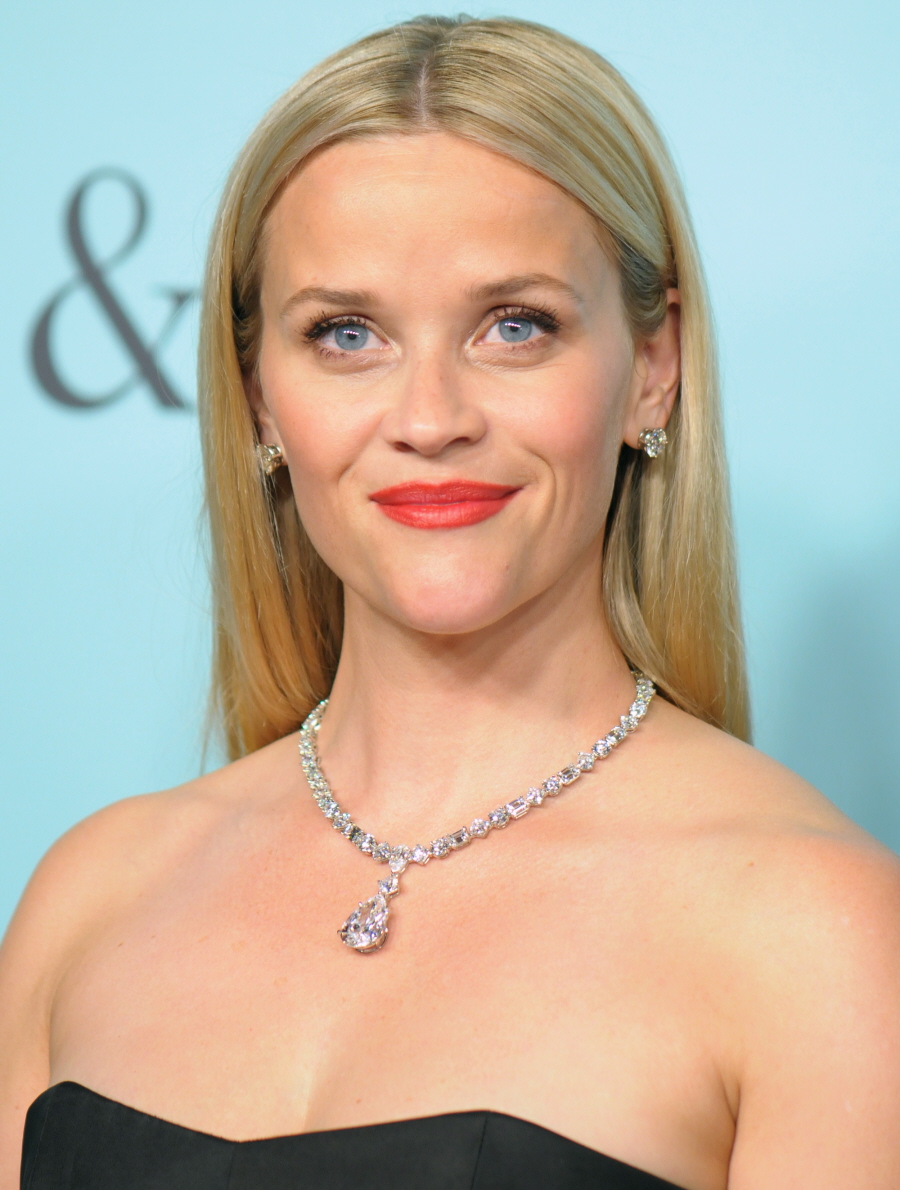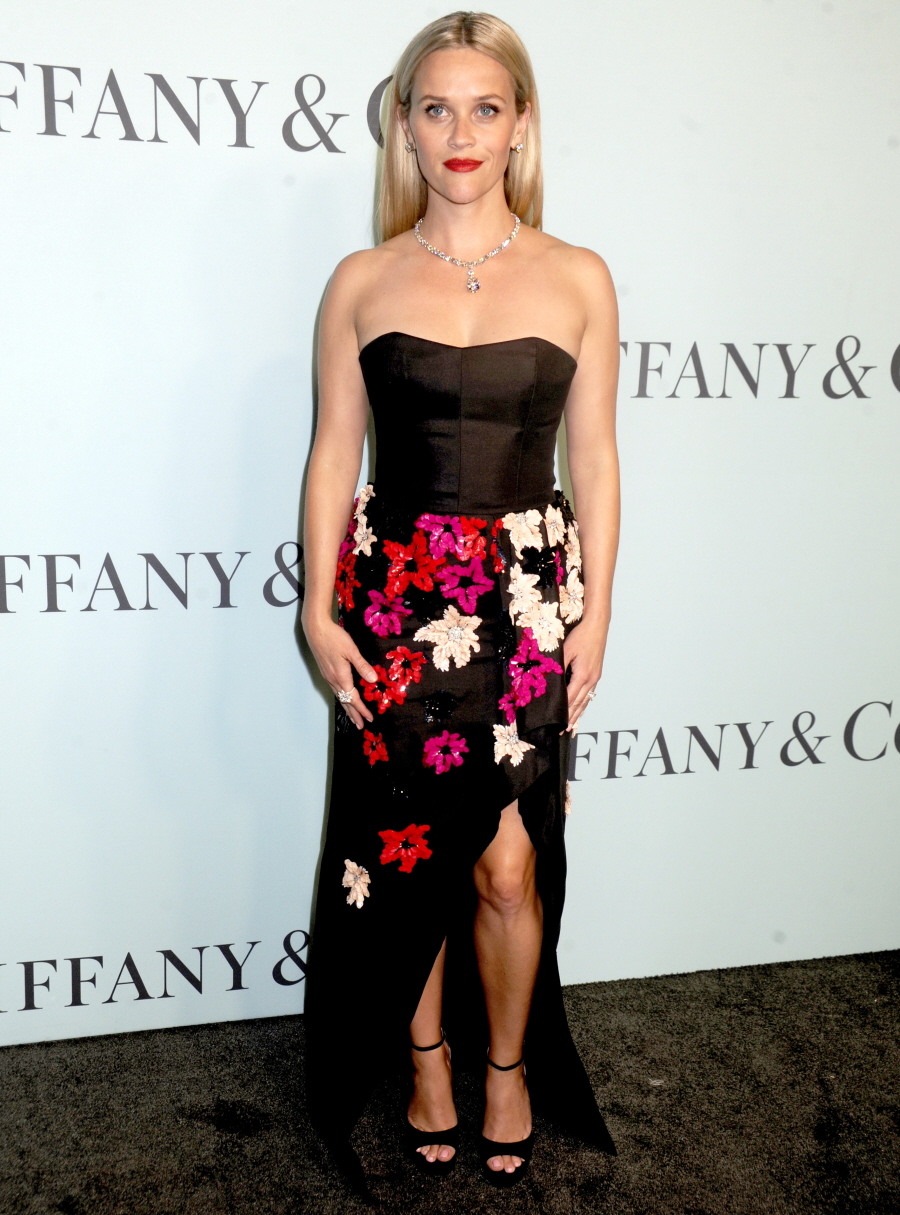 CB loves Naomi Watts while I'm sort of meh on Watts and her style. She never looks hideous, but sometimes I do think Watts is stuck in a style rut. This Prada is a good example – I know why Naomi picked it, it's because she thinks ice-blue looks good with her coloring, and because she likes these frothy, light dresses. But no one on her styling team realized that the ice blue was very similar to the "Tiffany Blue" of the background, which means Naomi looks like she's blending into the wall. That's a rookie mistake, IMO.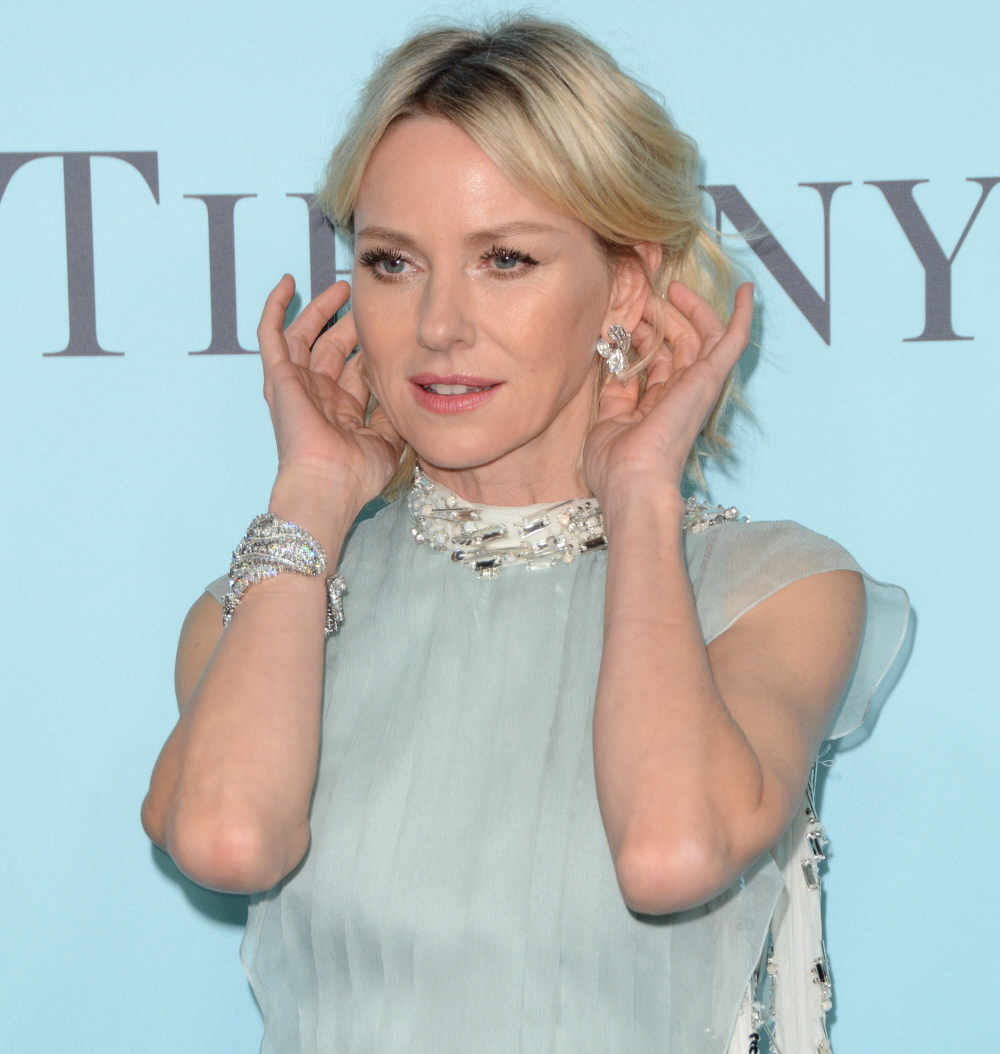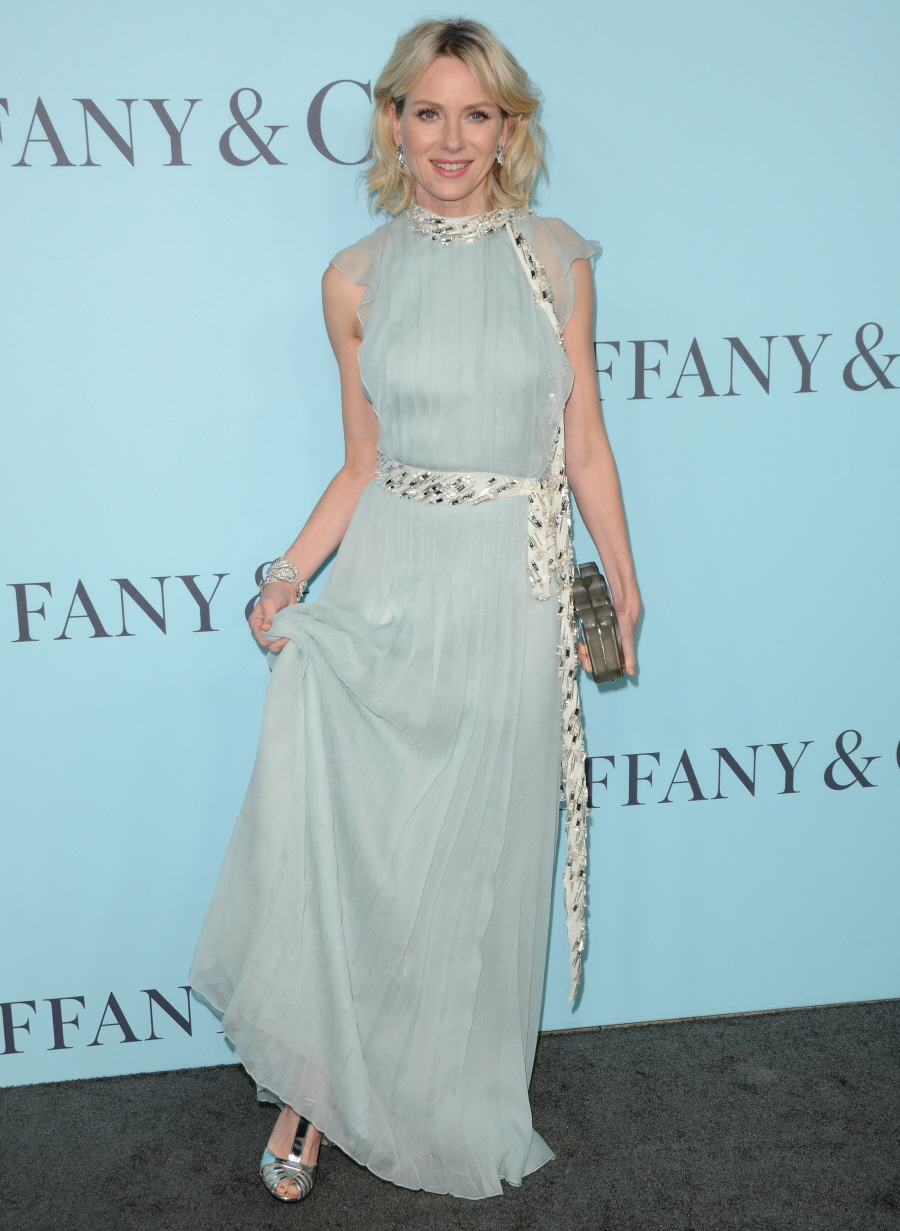 Photos courtesy of WENN.