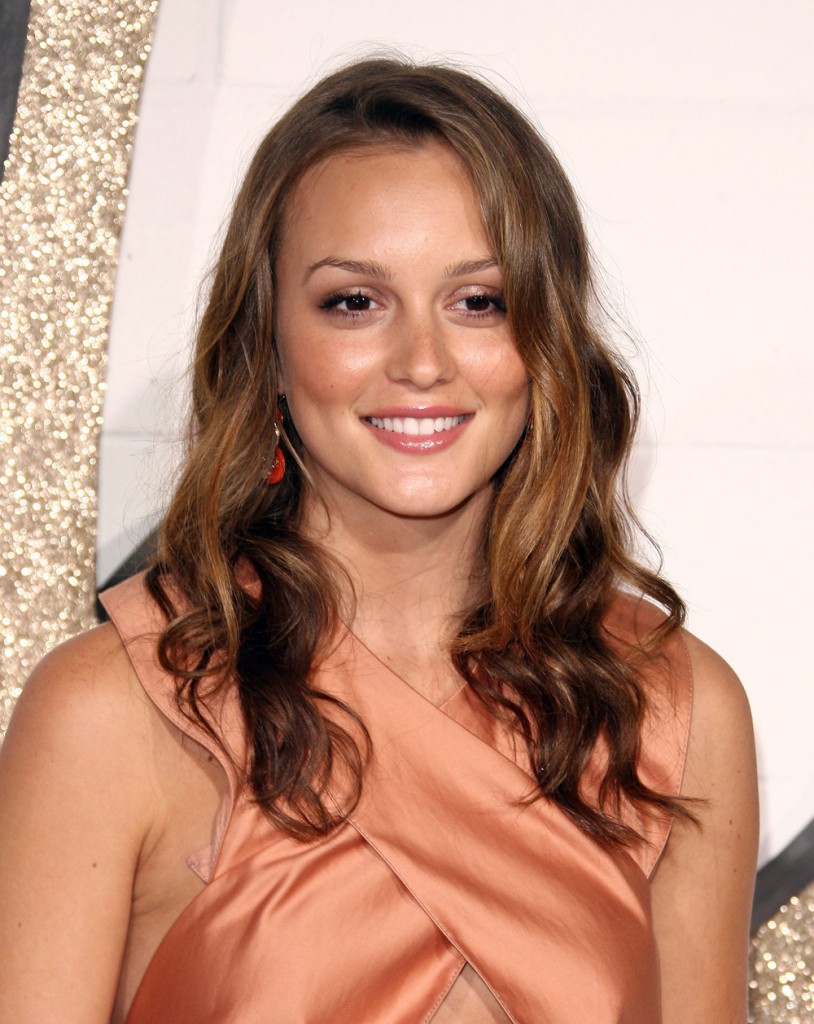 Leighton Meester, who plays Blair Waldorf on Gossip Girl, has gotten a music deal with Universal Republic. Her sound has an "electro-pop edge," and the studio gives a bullsh*t statement about how excited they are about Leighton's "tremendous presence and spirited approach to her musical artistry." Leighton herself says that she is happy that she will be given license to explore her "creative boundaries."
Leighton Meester, star of the CW Network's teen drama "Gossip Girl," has signed a deal with Universal Republic through Time-Act Music to release her debut album in the fall. The 23-year-old actress began recording material– described as having an "electro-pop edge"–for the project in March and has clocked studio time with producers Polow Da Don (Usher, Fergie), Harvey Mason, Jr. (Justin Timberlake, Pink) and Spencer Nezey (Jupiter Rising).

"I'm thrilled to be welcomed into the Universal Republic fold," said Meester in a statement. "Their reputation for nurturing artists combined with a willingness to break new ground makes it the ultimate environment for me to enjoy making music and explore my own creative boundaries."

"Leighton Meester's tremendous presence and spirited approach to her musical artistry is a perfect fit with her new Universal Republic home as we introduce current and new fans to this unique facet of her immense talent," added Monte Lipman, President and CEO of Universal Republic Records.
[From Billboard]
Electro-pop does not equal breaking new ground. How many other actresses and celebrities have tried breaking into the same genre – and failed? Lindsay Lohan and Paris Hilton are the first that come to mind. Scarlett Johansson tried a different approach altogether by recording an album of Tom Waits covers, but she also famously failed. I really would like Leighton to defy my expectations. She does seem to have a decent voice, with a Goldfrapp-esque lilt and smoothness to it. But in this business, having a good voice doesn't mean anything. What I am not looking forward to is her record company paying Gossip Girl to have an episode where she has to sing in a talent contest or something. I can see it now: "Oh, Blair, I had no idea you sang!"
Here's a clip of Leighton singing "Bette Davis Eyes" if you want to get an idea what she sounds like.

Here's Leighton at the CHLOE Los Angeles Boutique Opening in Los Angeles yesterday. Images thanks to Fame Pictures .