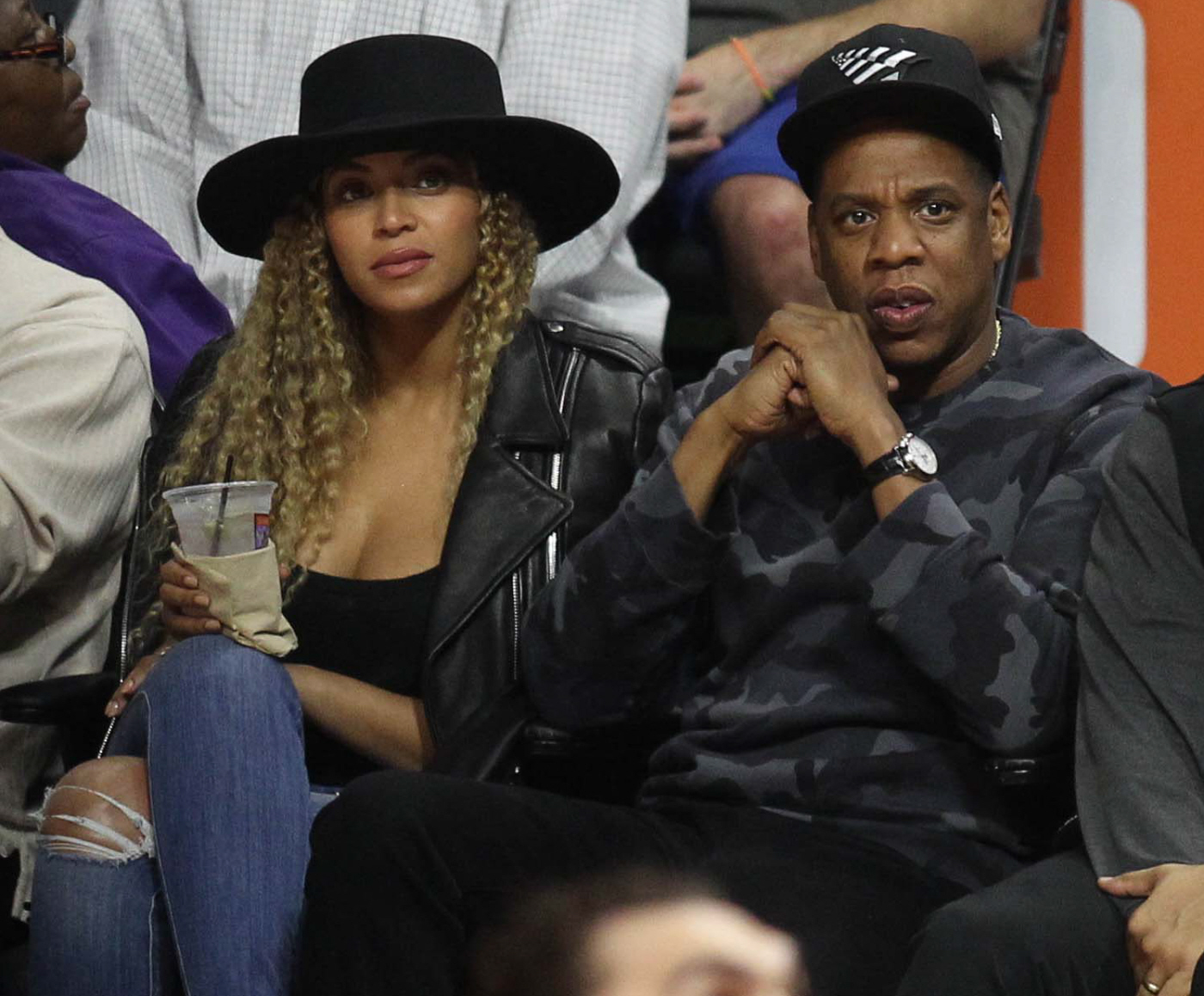 As we discussed yesterday, Beyonce dropped her Lemonade and spilled the tea all over the place. The first half of Lemonade was Rage Beyonce, Distrustful Beyonce, Burn-Him-To-Ground Beyonce. And it was glorious. Beyonce's open-word on "Apathy" was:
"So what are you gonna say at my funeral now that you've killed me? Here lies the body of the love of my life whose heart I broke without a gun to my head. Here lies the mother of my children both living and dead. Rest in peace my true love, who I took for granted. Most bomb p–sy, who because of me sleep evaded. Her shroud is loneliness, her god was listening. Her heaven will be a love without betrayal. Ashes to ashes, dust to side chicks."
Then the song began and Beyonce dropped the blind item clue: "he better call Becky with the good hair." No one really believed Jay-Z was fooling around with someone called Becky or Rebecca. We all knew that "Becky" was a stand-in name for one (or several) of Jay-Z's side chicks. The Beyhive even had a name for one of them, and it all came back to that night in the elevator. That night of the Met Gala in 2014. When Solange went HAM on Jay-Z. As many theorized at the time, there was a belief that Solange lost her sh-t on Jay because of something involving Rachel Roy. Even People Magazine claimed that Solange and Rachel got into it earlier that night at the Met Gala.
So what did Rachel Roy do after the premiere of Lemonade? She Instagrammed this.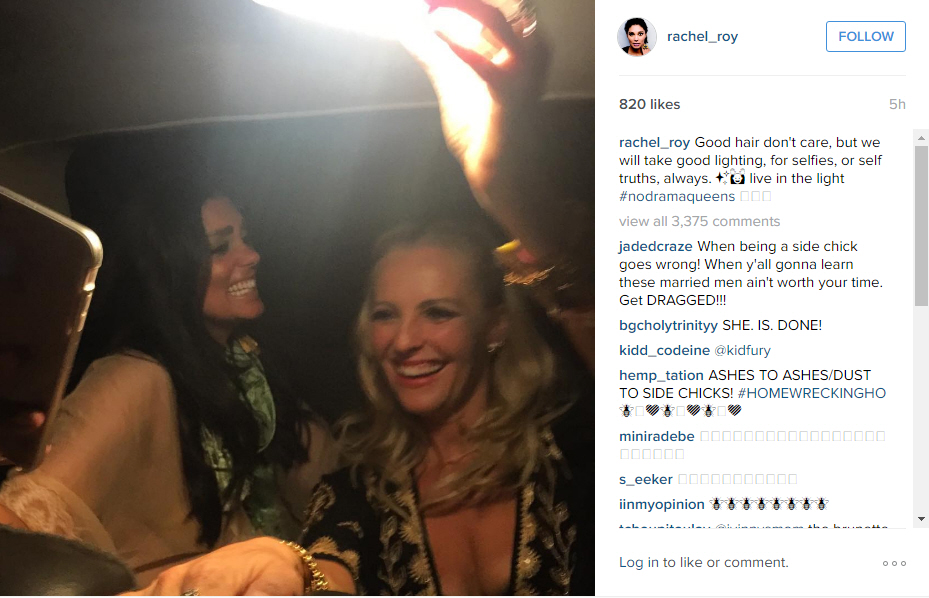 "Good hair don't care, but we will take good lighting, for selfies, or self truths, always. live in the light #nodramaqueens." You in danger, girl. The Beyhive came for Becky and when the comments got crazy, Rachel made her IG private. A few hours later, on Sunday, she tweeted this:
I respect love, marriages, families and strength. What shouldn't be tolerated by anyone, no matter what, is bullying, of any kind.

— Rachel Roy (@Rachel_Roy) April 24, 2016
Sure. But then why were Instagramming about your good hair, Becky?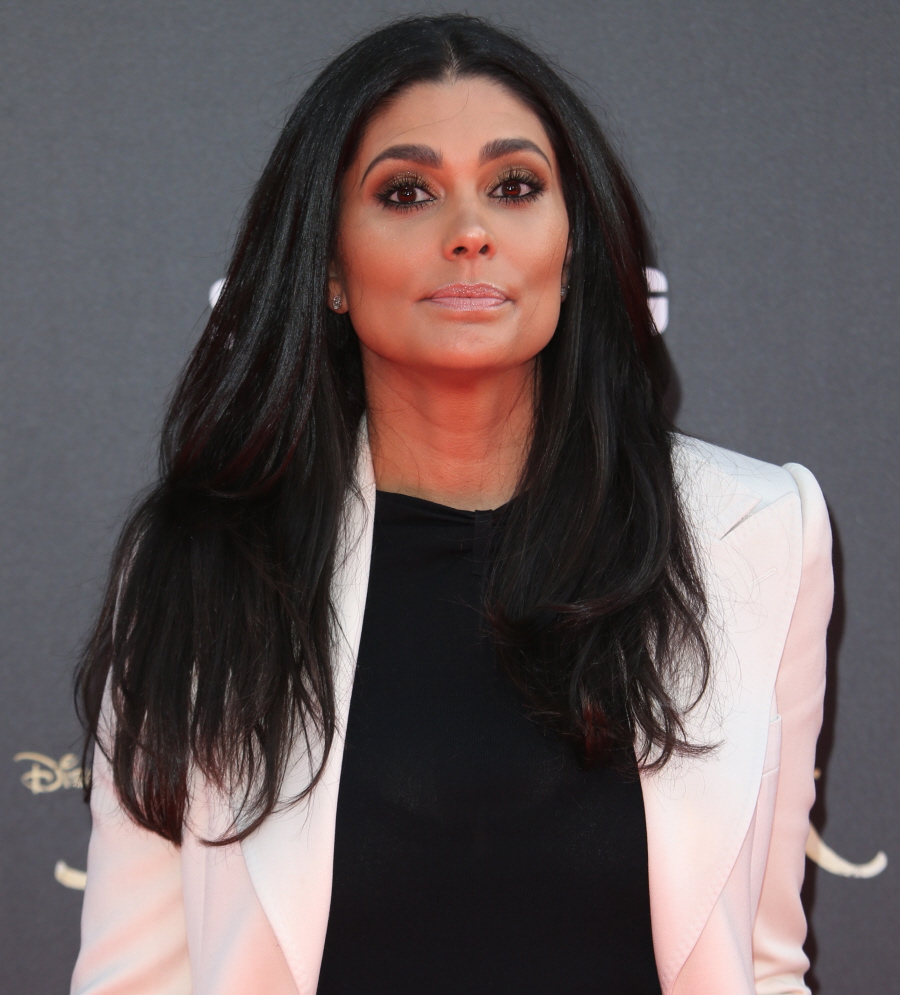 Photos courtesy of Instagram, WENN.