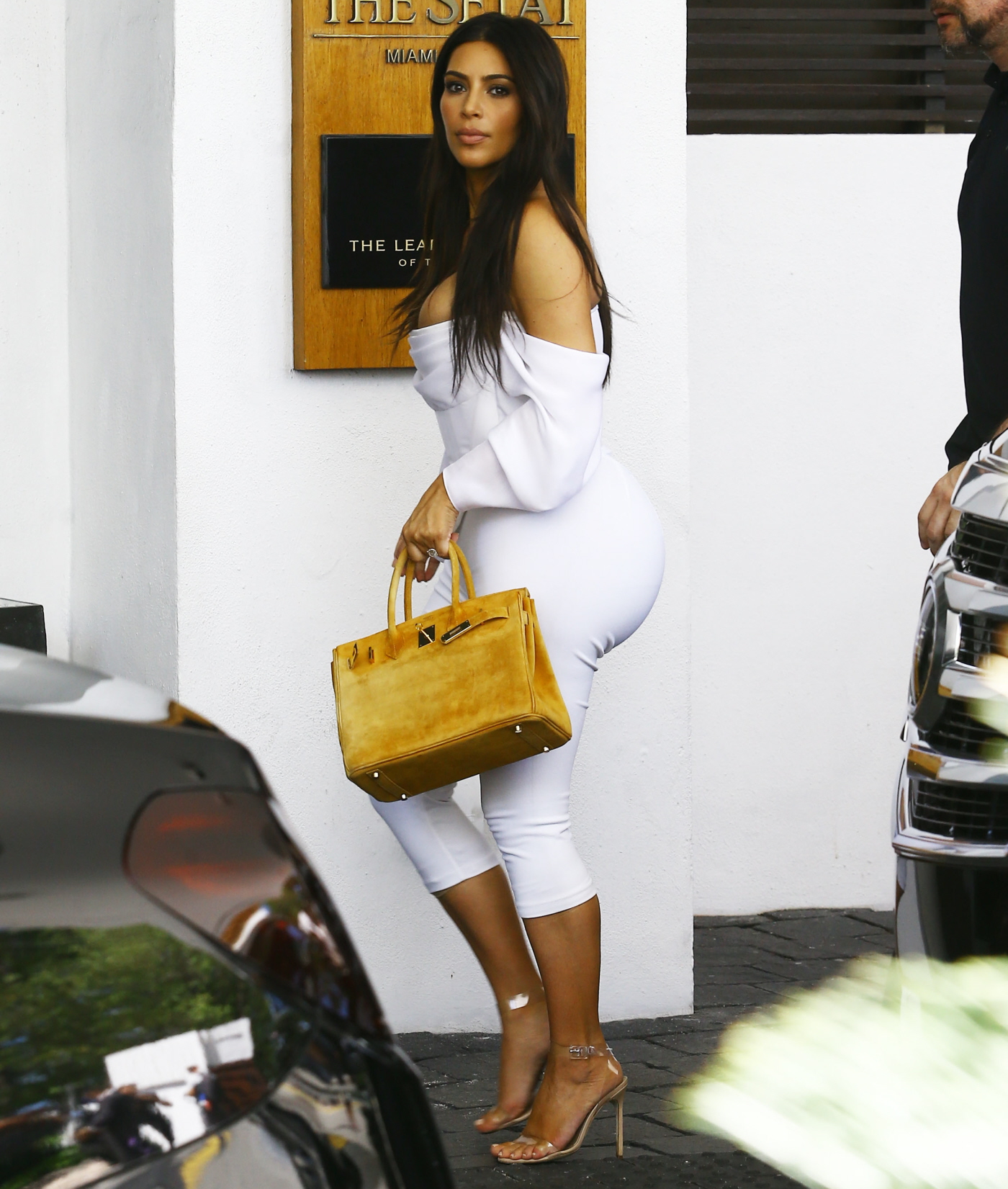 Oh, Kim. Never change. Kim Kardashian is still sticking to posting her own exclusives to her subscription app, but all of the major media outlets subscribe to it and just post whatever she says for free. On Tuesday, Kim posted a video where she explained: "I recently Googled myself for the first time in a while, and what I saw is pretty crazy." So she decided to make a video slamming or correcting all of the rumors. Including a rumor about the actual size of her butt, a rumor which I have never heard. Has anyone else heard, before now, that Kim's butt measurement in 55 inches? She says it's probably closer to 43 inches. Which is still sort of remarkable. Some highlights:
Whether she's trying for a third child: "My husband might be trying for a third child, but I am not. So I don't know. Maybe that's kind of true? Maybe not really true. If it happened, it happened. But I don't think we're trying, so maybe it's not true."

Whether she & Kanye have hit a rough patch: "I've definitely had my fair share of, like, dramatic relationships. Honestly, this is like the most calm and it's like, nope, we're still together. We're happy. There's just nothing to really report on."

Whether her butt 'spans' 55 inches: "My butt is not that big. I would say it's about 12 inches off or something, but it's definitely not 55 inches."

Whether she really ignored North when North appeared to fall: "North does this thing where she, like, if people are holding her hands, she just wants to be like, 'Swing me, carry me.' She didn't stumble. She was just, like, playing around. There was a picture of me, like, not looking at her. I was like, 'Northie, come on, stop.'"

Whether she's going to sue Kylie for copying everything about her look: "Yes, I'm gonna sue Kylie! Just kidding. Get a life, that's my sister. We borrow each other's clothes. We have totally different style, but we don't even care. Like, we don't even argue, let alone to like sue a family member. That's like, ridiculous."
There are several instances where Kim has been documented as she ignores North while North falls or throws herself on the ground, actually. I tend to believe that North is a little dramatic (like both of her parents), so… I guess I'll buy Kim's version of events? Then again, I'm not constantly looking for reasons to shame mothers. As for Kim's butt size… is it 55 inches? 43 inches? Less? More? My perspective is so skewed. It's important to remember that she actually is pretty short. It's also good to remember that she's a terrible dresser and she often looks bigger than she actually is.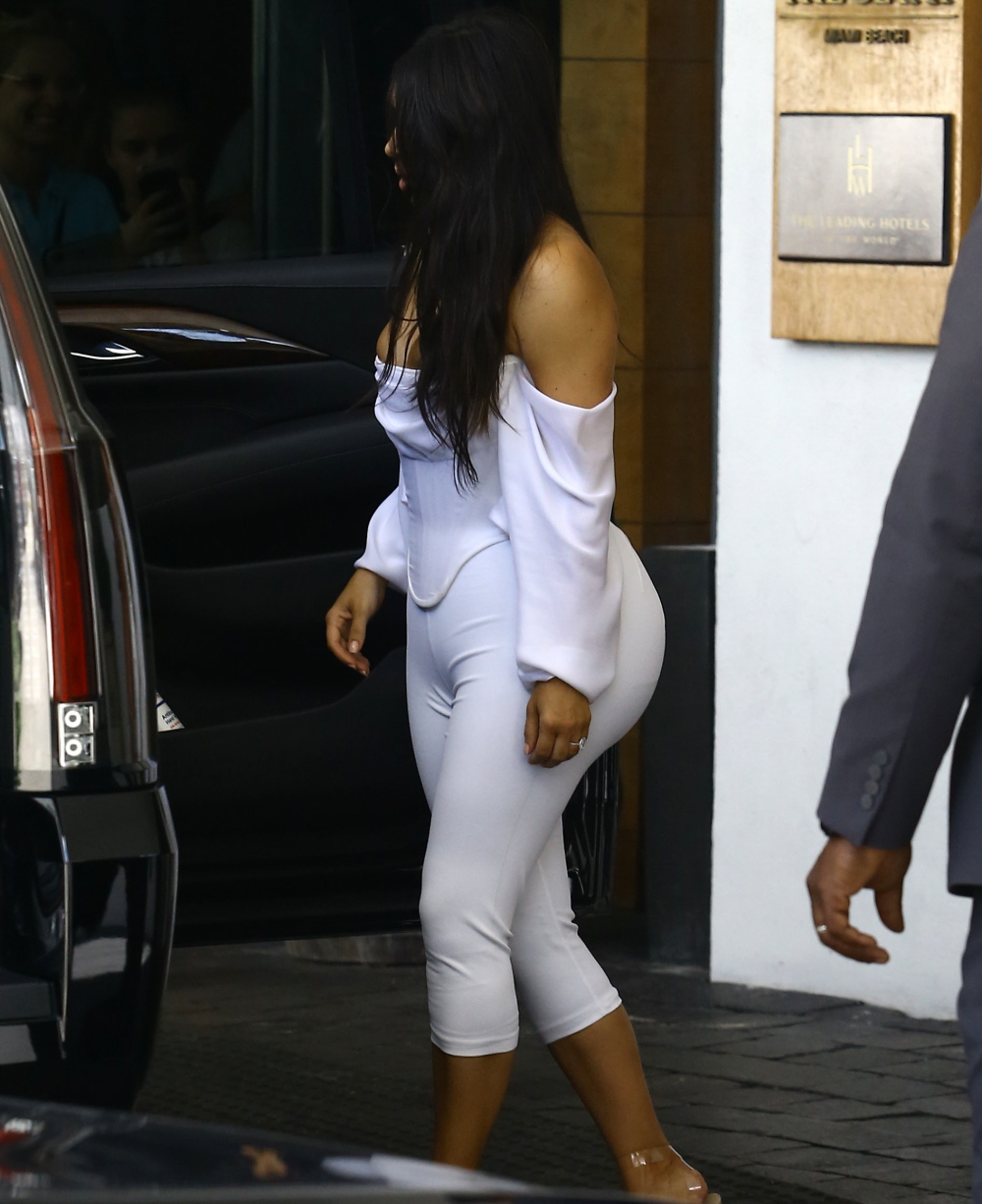 PS… Kim was out with Rob and Blac Chyna yesterday. I guess we're supposed to find that scandalous. I'm so over the Chyna-Rob thing though. They were too thirsty.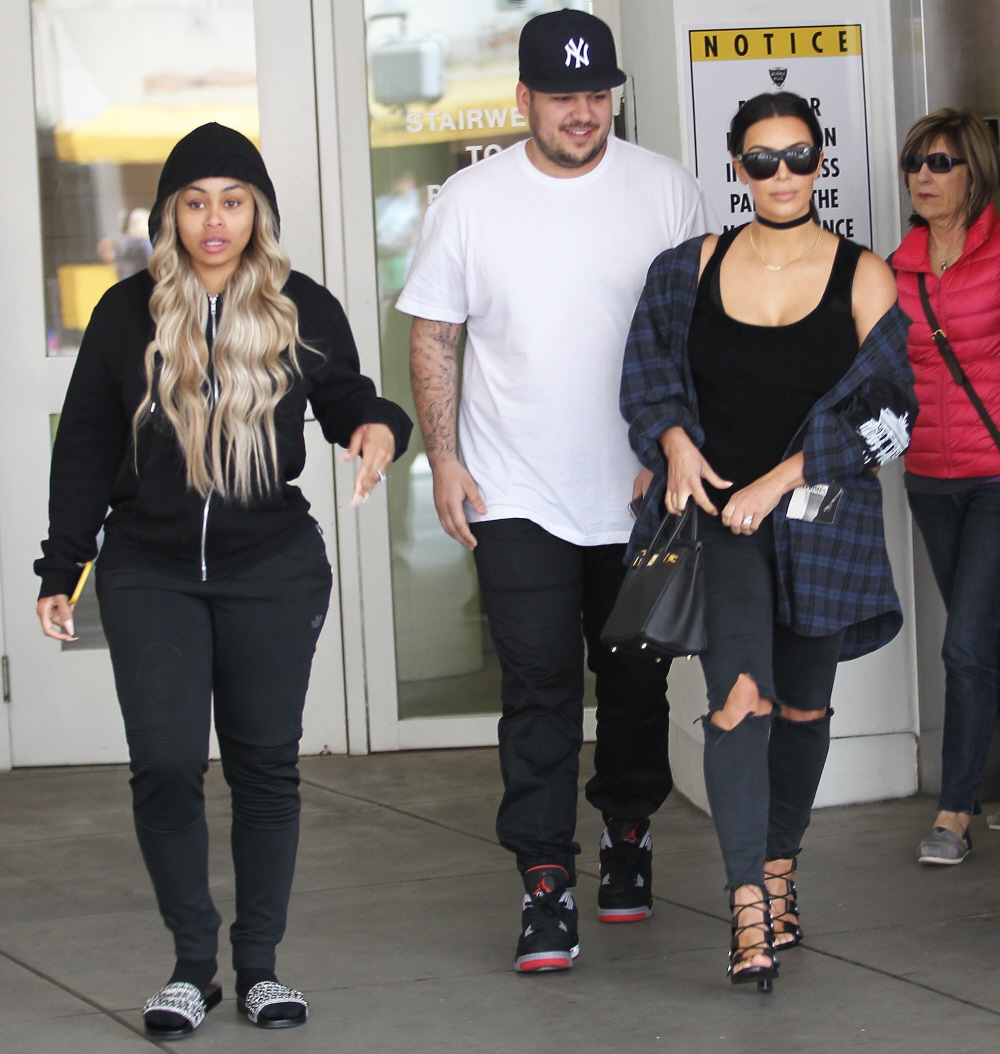 Photos courtesy of Kim's social media, Fame/Flynet.