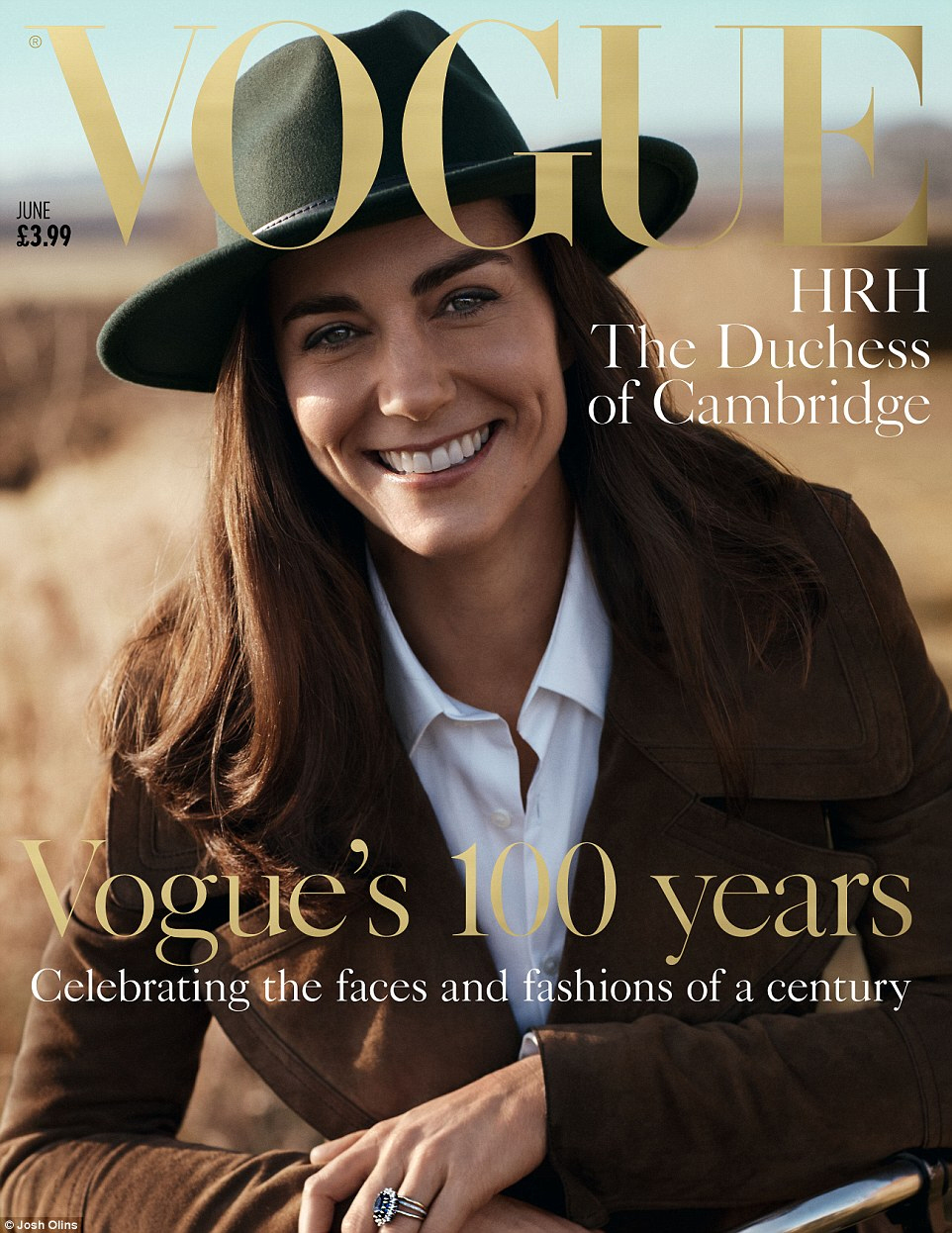 Well, this is actually a pleasant surprise! To celebrate 100 years of British Vogue, the Duchess of Cambridge actually deigned to do an editorial for the June issue. This is Kate's first editorial for this or any magazine, although (obviously) she has covered major magazines before. Those times, the magazines just bought the rights to photographers' images, or in certain cases, Mario Testino was called in to photograph the Cambridges and they hold the licensing rights. But this is an honest-to-God Vogue editorial for Kate. And Testino didn't come near it! Kate was photographed by Josh Olins in Norfolk. There's no word if the shoot actually went down around Anmer Hall, but I don't think that's the case. Everything looks too rustic, and I bet the shoot went down somewhere other than Anmer or Sandringham.
On the cover and in the black-and-white shot, Kate is wearing Burberry and a vintage hat from Beyond Retro. The other shot, with Kate in the striped shirt, the shirt is by Petit Bateau and the slacks are by Burberry. Something nice… I feel like Kate is sending a message by being purposefully dressed-down in these official portraits. She's putting the emphasis on "being normal" rather than "being fancy and royal." Something not nice: I feel like they overly Photoshopped the cover shot. And I kind of think the hat was a bad idea, but maybe it was a situation where Vogue was like, "God, the wiglet is really obvious, let's get a hat for Kate."
Kate's spokesperson (POOR JASON) spoke on the Duchess's behalf to Vogue, saying many words:
"Since 1916, Vogue has been a leading champion of British portraiture. The Duchess was delighted to play a part in celebrating the centenary of an institution that has given a platform to some of the most renowned photographers in this country's history. She is incredibly grateful to the team at Vogue and at the National Portrait Gallery for asking her to take part. She would like to thank Josh Olins for being such a pleasure to work with. The Duchess had never taken part in a photography shoot like this before. She hopes that people appreciate the portraits with the sense of relaxed fun with which they were taken."
Eh, I won't nitpick about the wording. Mostly because I'm pleased that Kate is actually engaging with some style tastemakers, something which Diana did from the very beginning. Diana was very close to the British Vogue team at the time, and Diana actually cared very deeply about style trends and putting together interesting looks, because she felt that was part of her job. Is Kate coming around to that way of thinking about her job?
Also: these photos will hang in the National Portrait Gallery, one of Kate's (few) patronages. And Kate has just announced that she will be making a trip to the National Portrait Gallery in London to see the photos (of herself). She'll be going on Wednesday. She's already doing an event at Hampton Court on Wednesday too. So Kate will be (shock!) knocking out two events in one day.
PS… Kate has also released new photos of Princess Charlotte ahead of Charlotte's first birthday. We will be covering those photos tomorrow, please be kind and don't threadjack.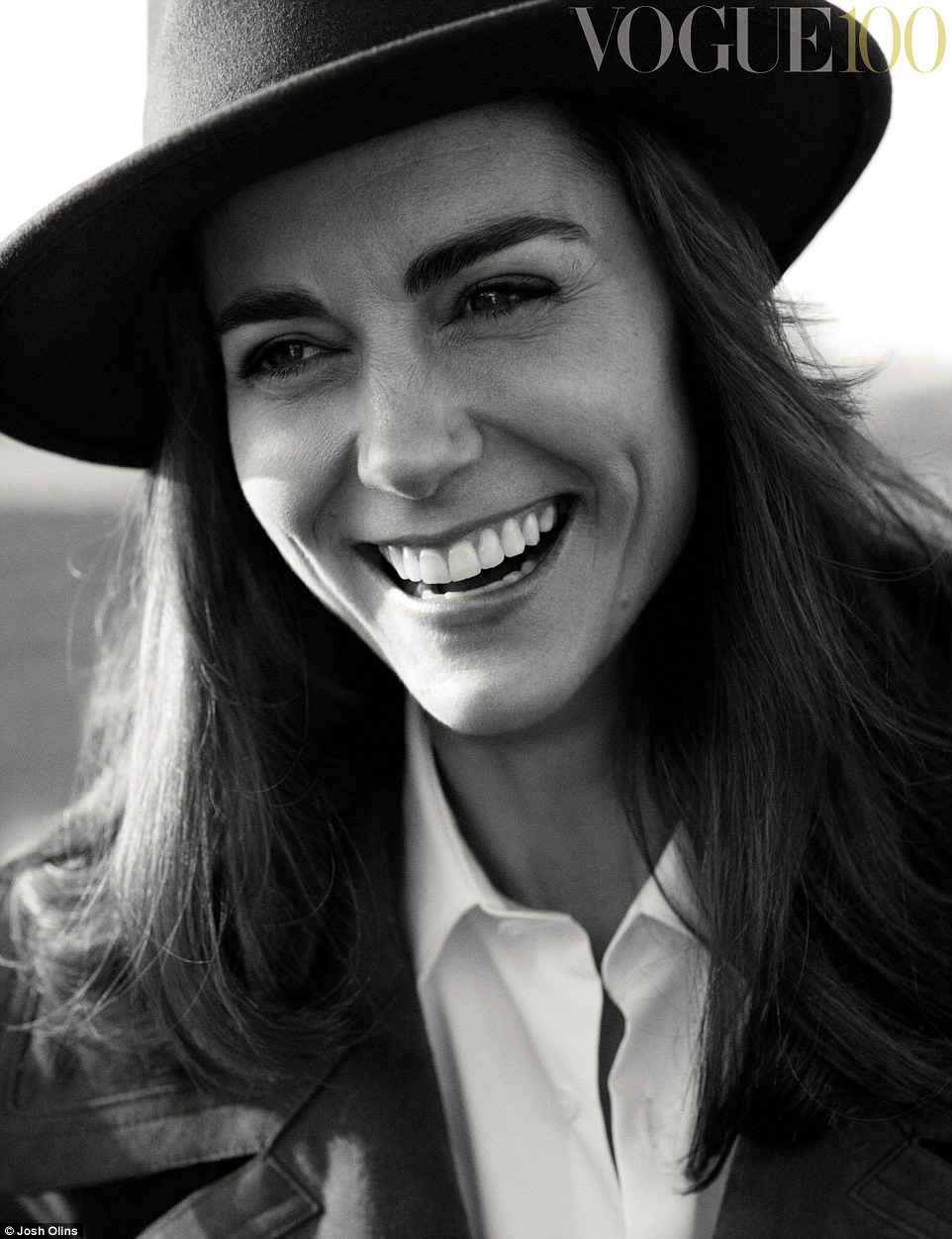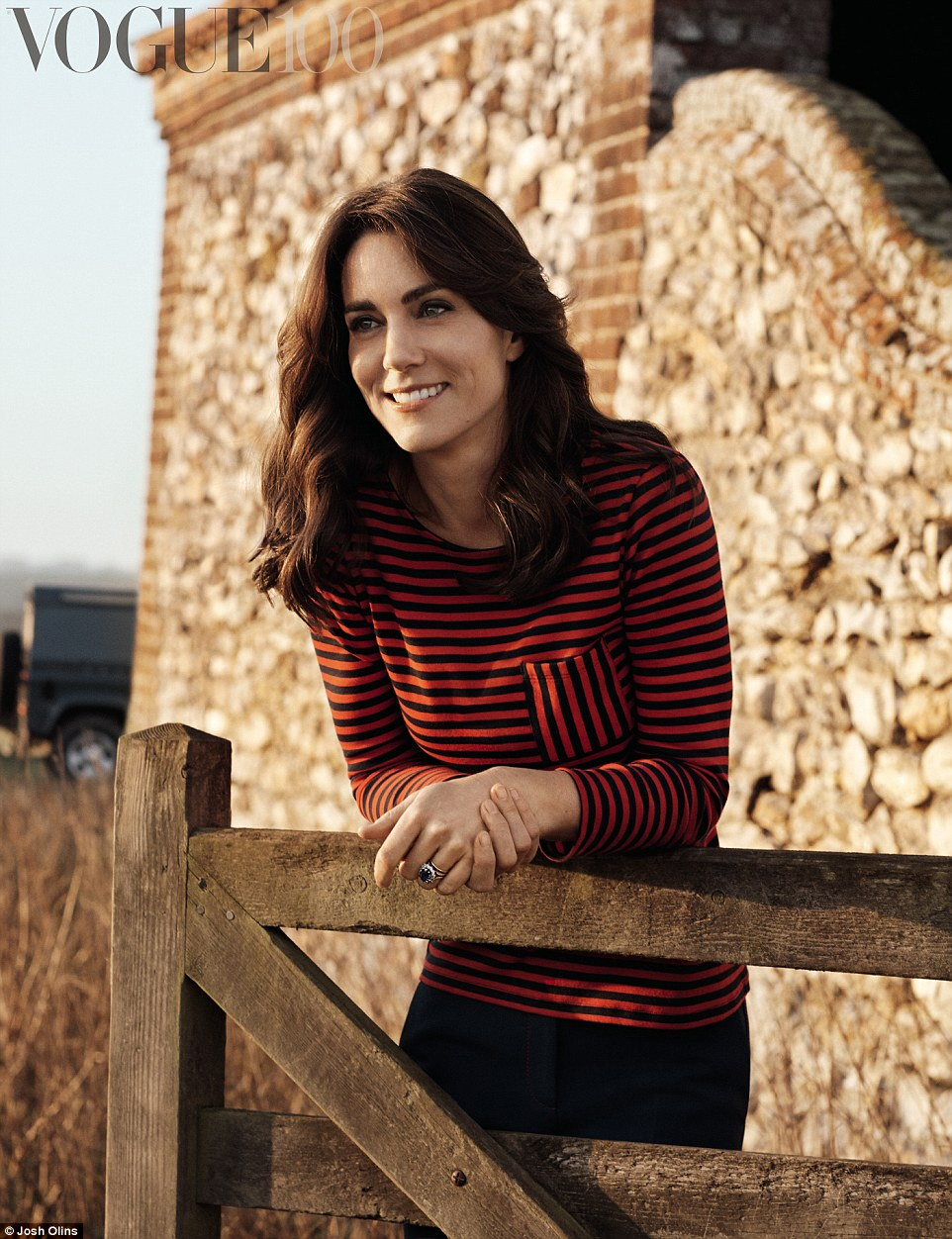 Photos courtesy of Josh Olins/British Vogue.