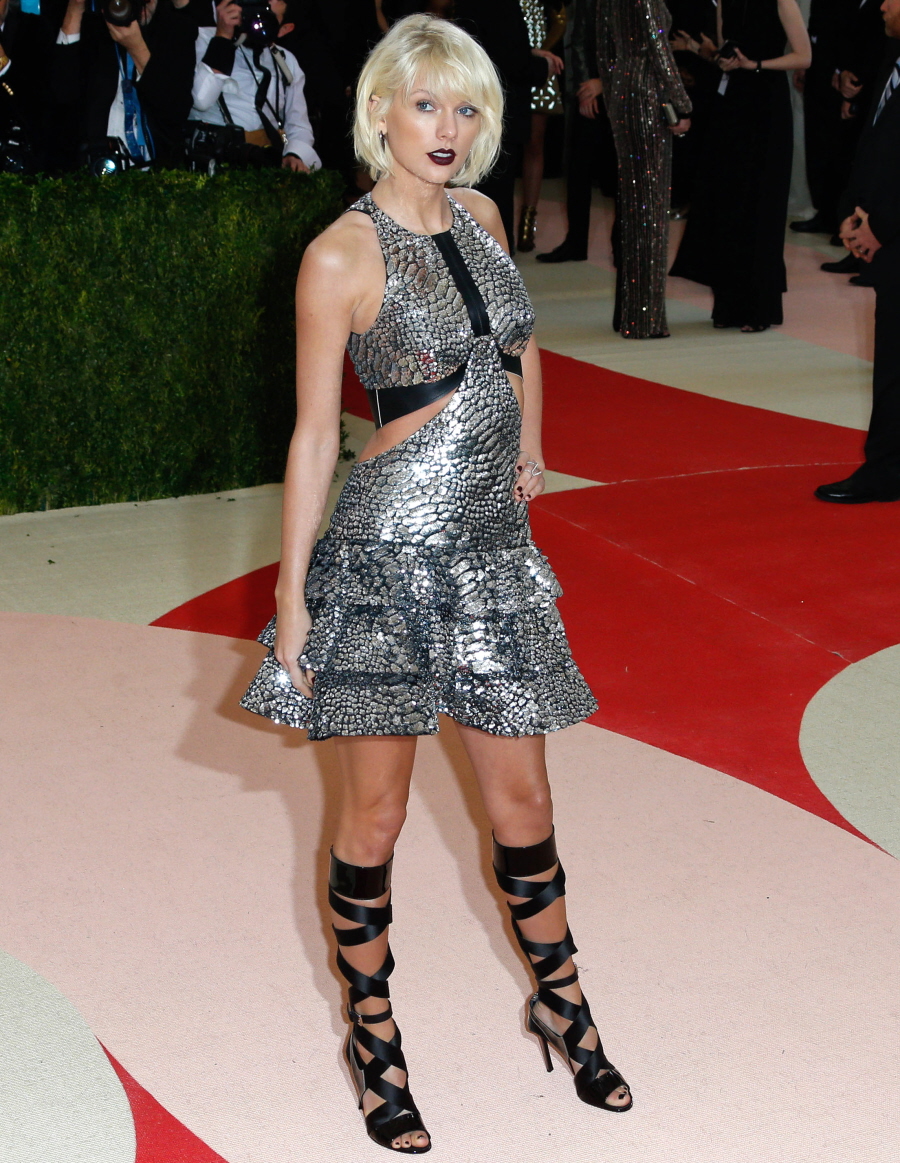 Taylor Swift was one of the co-chairs of last night's Met Gala. The theme was "Manus x Machina: Fashion in an Age of Technology," which was sort of difficult to interpret for many, many people. So lots of people didn't even try, and some people only went as far as "let's dress up in silver, for robots!" Swifty was one of those people. While I know Swifty's Louis Vuitton dress was and is "fashionable" and on-trend, I KNOW she could do better. I know she could have put more thought into it. I know that she could have chosen a dress without silver robot ruffles. Now, all that being said… this was hardly the worst look on the carpet, nor was it the worst Louis Vuitton look. I actually think she got out of her comfort zone a little bit, and I like that her styling – with the dark lip and mussy platinum hair – is pretty different for her.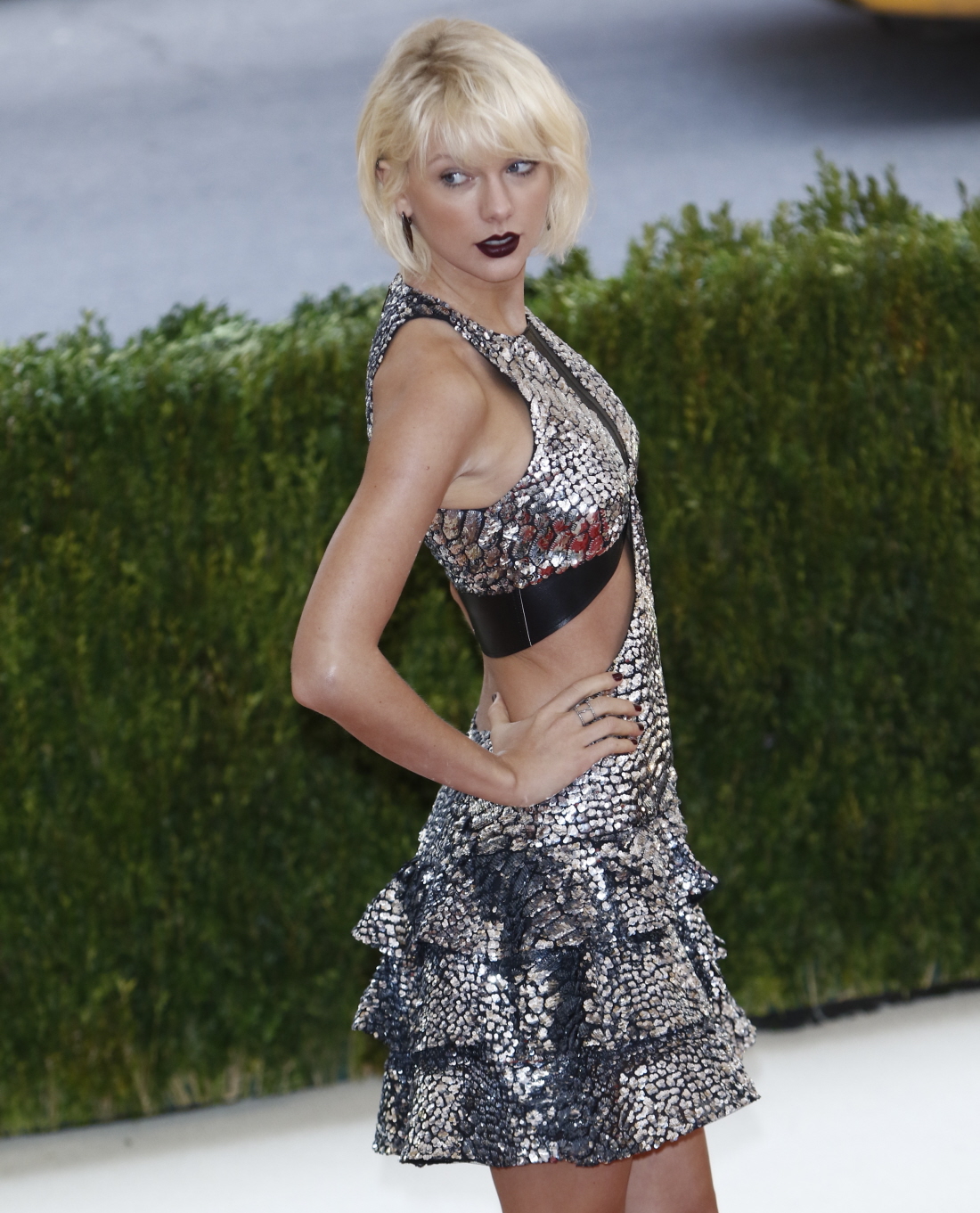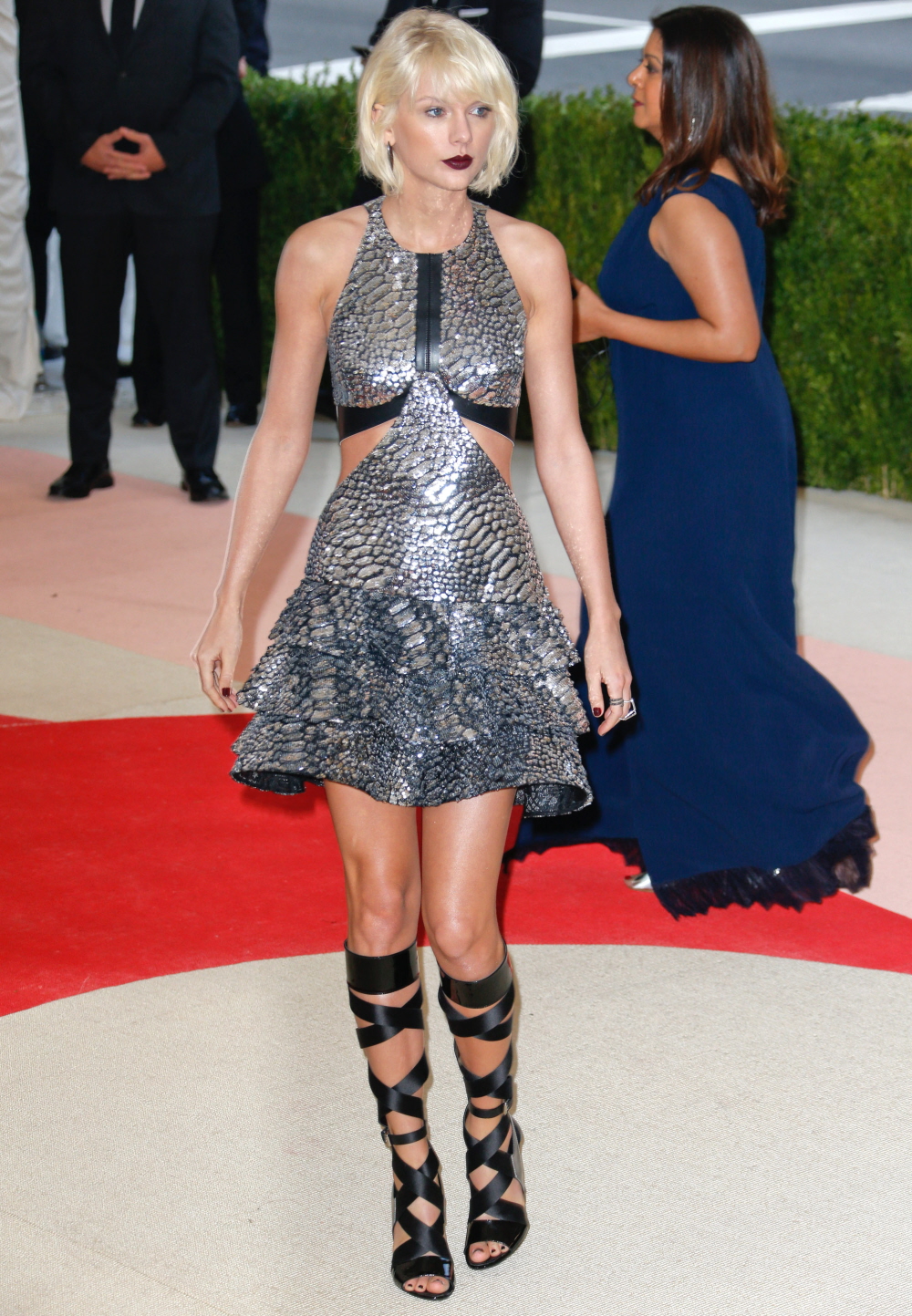 Taylor's date was her BFF Selena Gomez, and Selena – who also has a long-standing connection to the house of Vuitton – wore Louis Vuitton too. Some people even suggested that Selena talked Taylor into wearing LV. My problem with Selena's look is that the whole thing just looks sort of tacky. The skirt cuts off at a terrible length and THE SHOES. The Shoes are the worst. I just don't get how their dress says "Met Gala" whatsoever.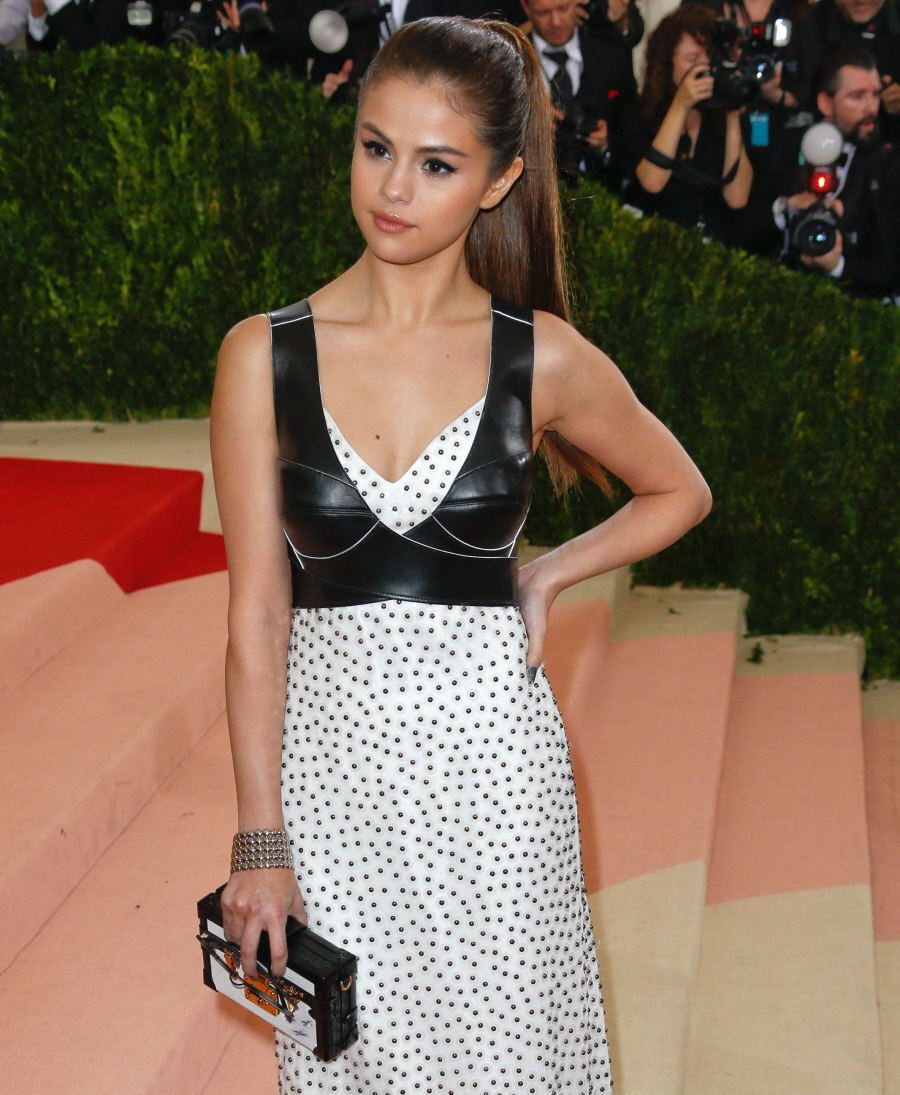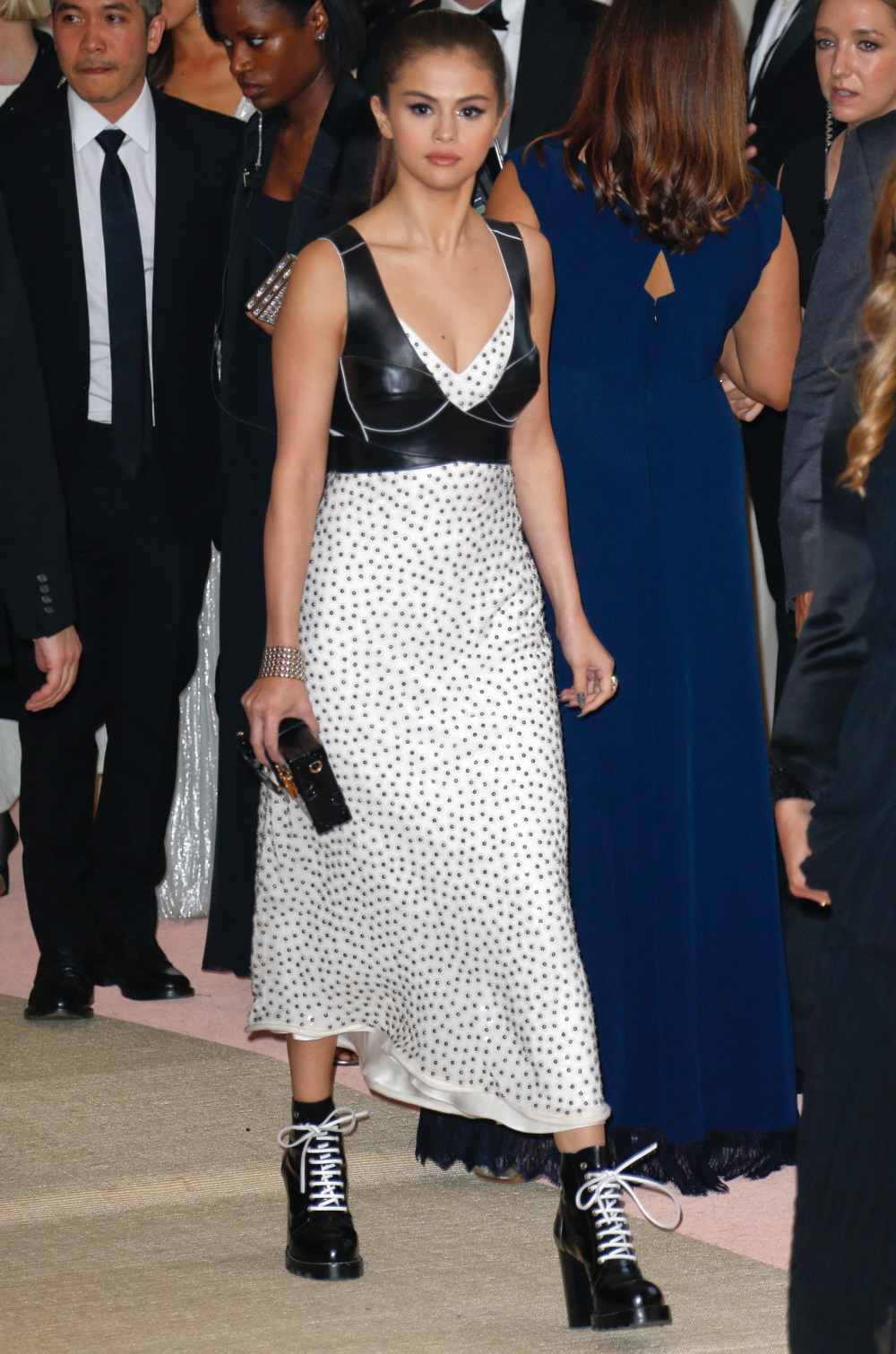 Photos courtesy of Fame/Flynet, WENN.