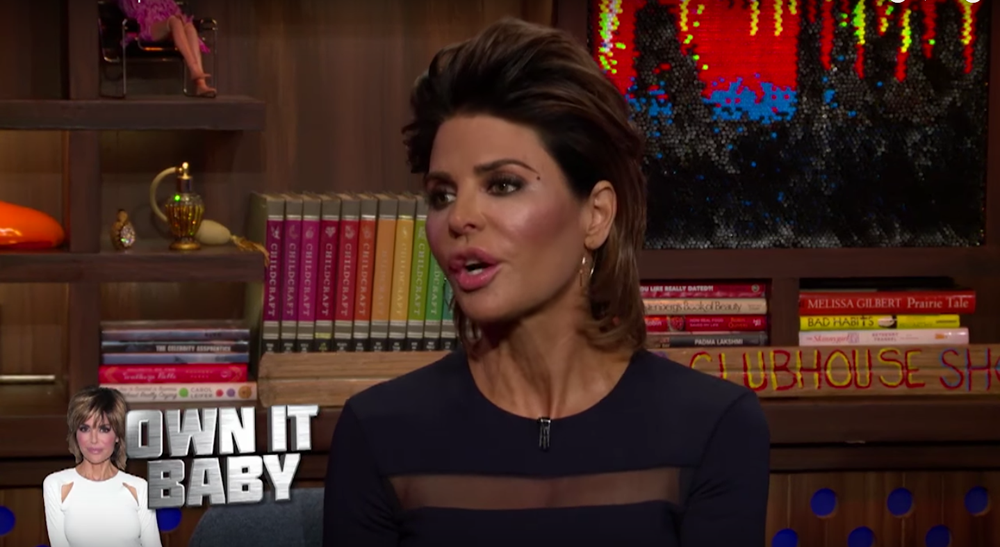 On Tuesday, Real Housewife of Beverly Hills Lisa Rinna popped by Bravo's Watch What Happens Live after the season 6 reunion special. She showed up rocking a brunette, slicked back hairdo, a change from the highlighted shaggy bob that's kind of been her trademark for the past 20 years. She told WWHL host Andy Cohen, "I wanted to try something new, and you know, I've had the same hairdo. For 20 years I've had the same hairdo and I thought, 'Why not?' You know?" Could this different look be a reaction to the other housewives, most notably Brandi Glanville, accusing her of wearing a wig? Drama!
The 52-year-old actress/reality TV personality admitted to Andy that the new color was a drugstore job, telling him, "It'll wash out because my highlights were all crazy all over the place and I thought, I'll just darken it a little bit. I had a vision." That "vision" was inspiration from the theme of this past Monday's Met Gala. I don't get the connection, but you just keep doing you, Lisa. She did kind of reveal that this new look was a lark, and that she's be back to her old look soon, telling Andy, "I like my hairdo, though. I really do."
Disclaimer: I am no fan of the Real Housewives (although I have met a few, who were very nice when the cameras were off) and I am slightly jealous that Lisa gets to go home every night to Harry Hamlin, whom I still have Clash of the Titans fantasies about. Plus his appearance on Mad Men proved he's aged gracefully. All of that being said, I really dig the new 'do, as temporary as it might be. As a bottle blonde who tried life as a brunette, I know how hard it is to get the dark color to stick, so I'm sure Lisa will go back to her highlights. Also, my Mom can wear the heck out of a Raquel Welch wig, and a few of hers look like Lisa's bob. A lot like Lisa's bob. Just saying.
I'm not as interested in her hair, however, than as to what happened to her face. It doesn't move. At all. It's kind of disturbing. She goes through a lot of emotions on the show, but the only things that move are her mouth and her eyes. I saw her brow struggling to furrow, but to no avail. She reminds me of those men who dress as women by wearing latex bodysuits and masks (don't Google this, for the love of God. And don't ask me why I know about this). Watch this snippet from the interview and witness what I'm talking about:
So, this is basically a case of "hair today, gone tomorrow". If I were Lisa, I'd keep the color, but stick with bangs to cover the frozen forehead.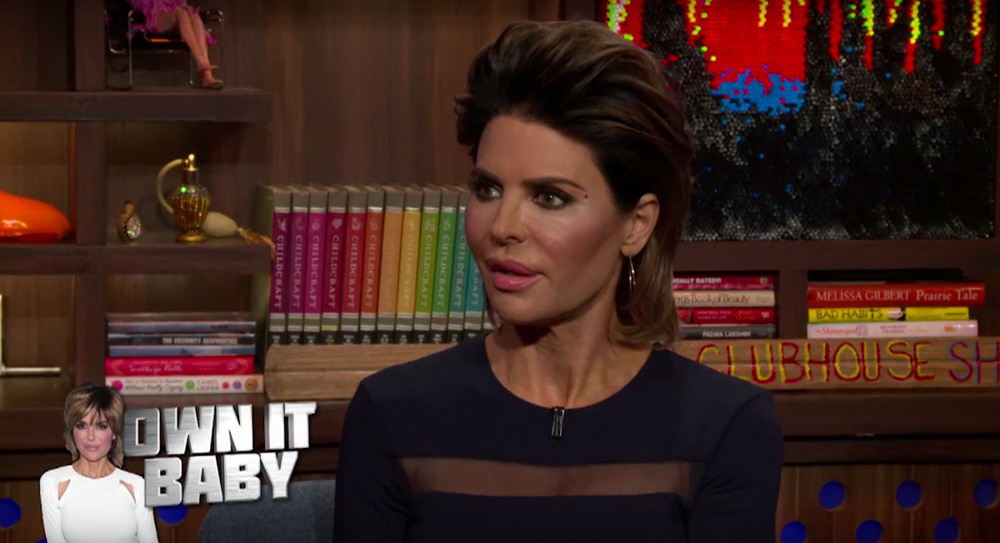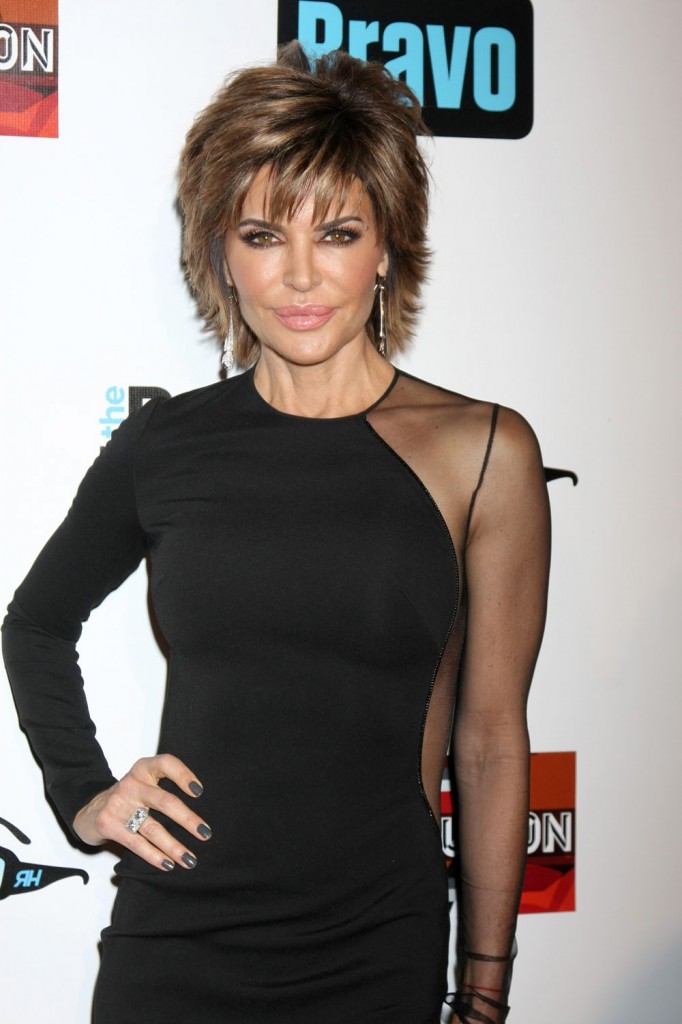 Photo credit: Bravo, WENN.com, Fame Flynet