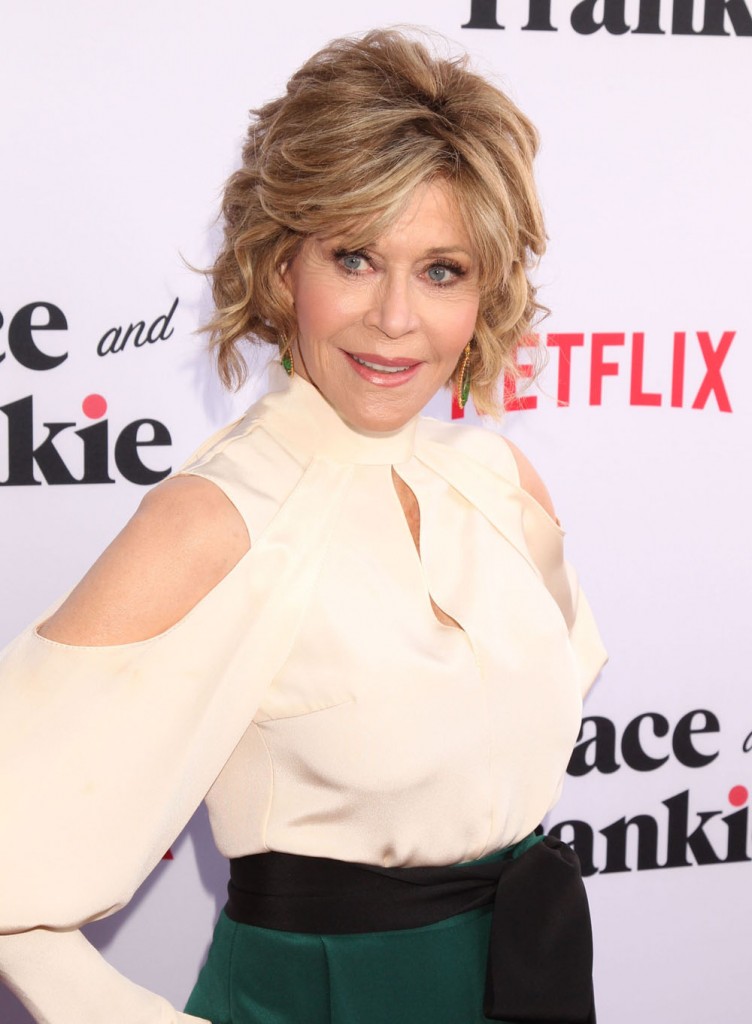 Jane Fonda was on Ellen earlier this week and I finally had a chance to go through my DVR to watch it. She was promoting season 2 of Frankie and Grace, with Lily Tomlin, which it out on Netflix today. Jane, 78, looked incredible in leopard print pants and a gold blouse and she gave a lot of funny but true comments on aging. First off, she was totally nonchalant about the fact that one of her front teeth fell out when she was at George Clooney's Hillary Clinton fundraiser. She even shared a pic. That's a recurring nightmare that I've had, that my teeth are falling out, but it happened to her at a party. It sounds like she hung out for a while afterwards too. Then she talked about aging and she was pretty chill about that too:
Ellen: we saw each other recently at a fundraiser for Hillary Clinton at George Clooney's house and you had a little tooth incident
My tooth came out… a lot of people came over in sympathy. Barry Diller said 'Mine came out three times last week.'

You look so good [at 78]. Do you care about that number?
I do… I got a fake hip, a fake knee. You should see what happens to me at airports. It's just a fact. No matter what your body is going to go south. Your spirit and your mind [makes soaring gesture]. The old fashion way of looking at aging is that you're born, you peak at midlife and then you decline into decrepitude. The way to really look at it is, even if your body is declining, even if you're sick, your spirit your heart is on an upward trajectory, always growing and evolving.

I started feeling young, I kid you not, at 60. Actually 62 I became a single woman. Also I've been working on myself. You don't because wise and healthy because you've had a lot of interesting experiences. You have to think about the experiences and what they mean… I did a lot of working on myself. I don't think I've ever been quite as happy as I am now.

She swam nude with Michael Jackson
He was visiting me when we were shooting On Golden Pond. I had a little cabin on the lake. He stayed with me for about eight days. One night it was a full moon and he said 'let's go swimming.' It was his idea.
[From The Ellen Show]
Jane's opinion about getting happier with age sounds similar to what Cameron Diaz was trying to say while she was promoting her book. There are definitely women like Jane Fonda who get happier as they age, but it's not a universal experience of course.
Jane went on to say that she wanted to make a show featuring older women to show that "we can survive" and to give people hope. Then Ellen made a point that I haven't considered. She said that we're such a youth-oriented society that Hillary is fighting against this bias against older women as she runs for President. As dumb as it sounds, this didn't even occur to me. Jane and Ellen talked up Hillary, specifically how resilient and strong she is and how she's constantly attacked. They gave me a lot of hope for Hillary as President actually. Plus Jane gave me hope for my older years. Anyone who can lose a tooth and keep partying is worth looking up to. Or pitying. I guess it really depends on the circumstances.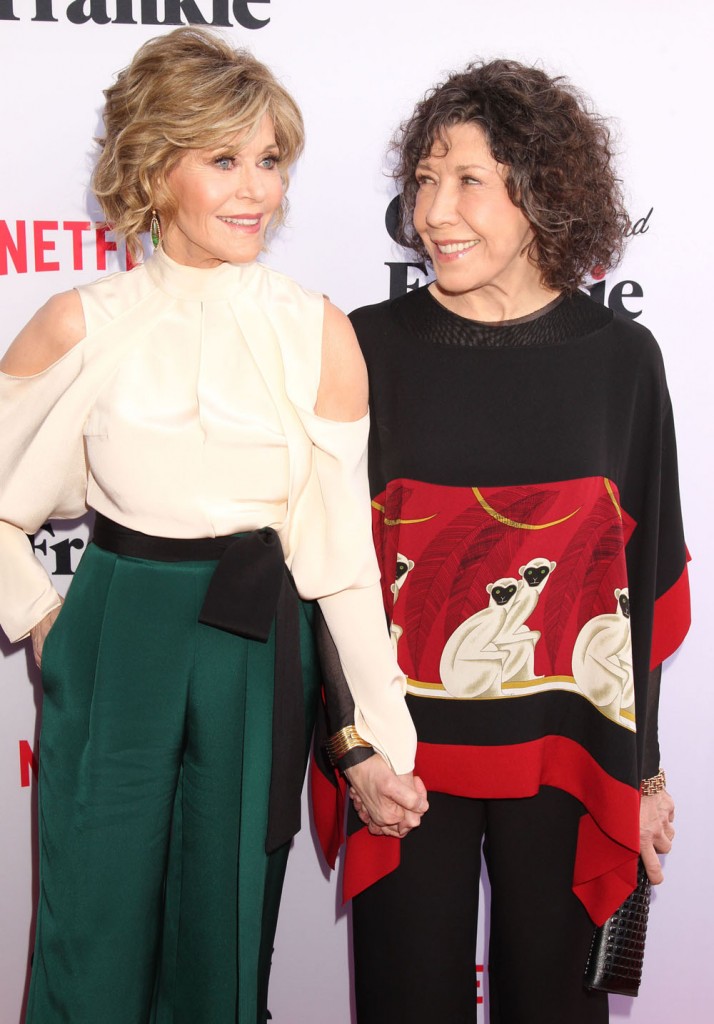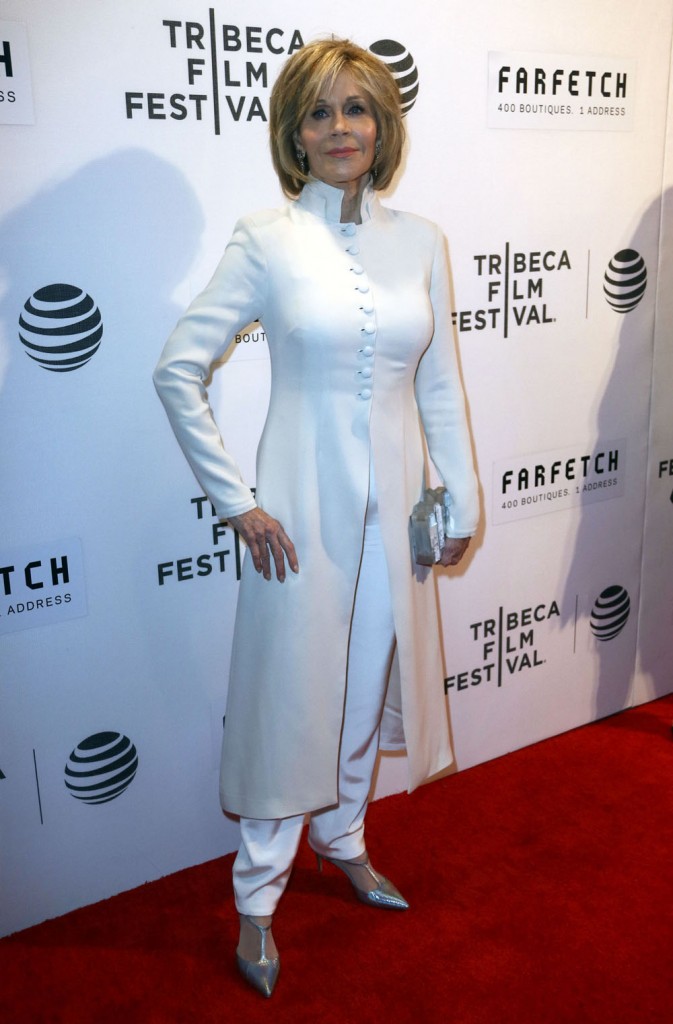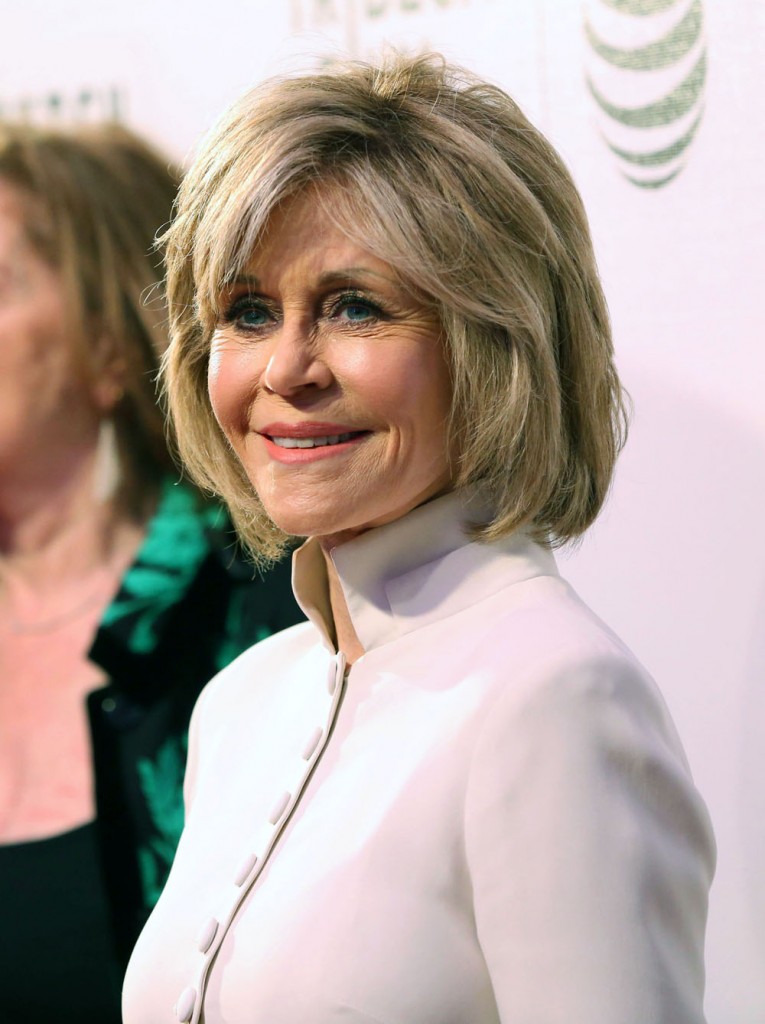 photos credit: FameFlynet