It was never going to be a surprise: Kristen Stewart was always going to wear Chanel throughout this year's Cannes Film Festival. She has a lucrative Chanel contract and Karl Lagerfeld has some weird affection for her "look." But did they have to choose one of the weirdest Chanel Resort looks of the season? The blouse is pure '80s: sheer, with breast pockets and solid cuffs. It looks SO CHEAP. The skirt is interesting, at least, although I will never believe that tea-length is the new full-length. Think about this… what is the skirt was actually a ball gown-type skirt? And what if Kristen paired it with a light black cashmere t-shirt? It would actually be stunning.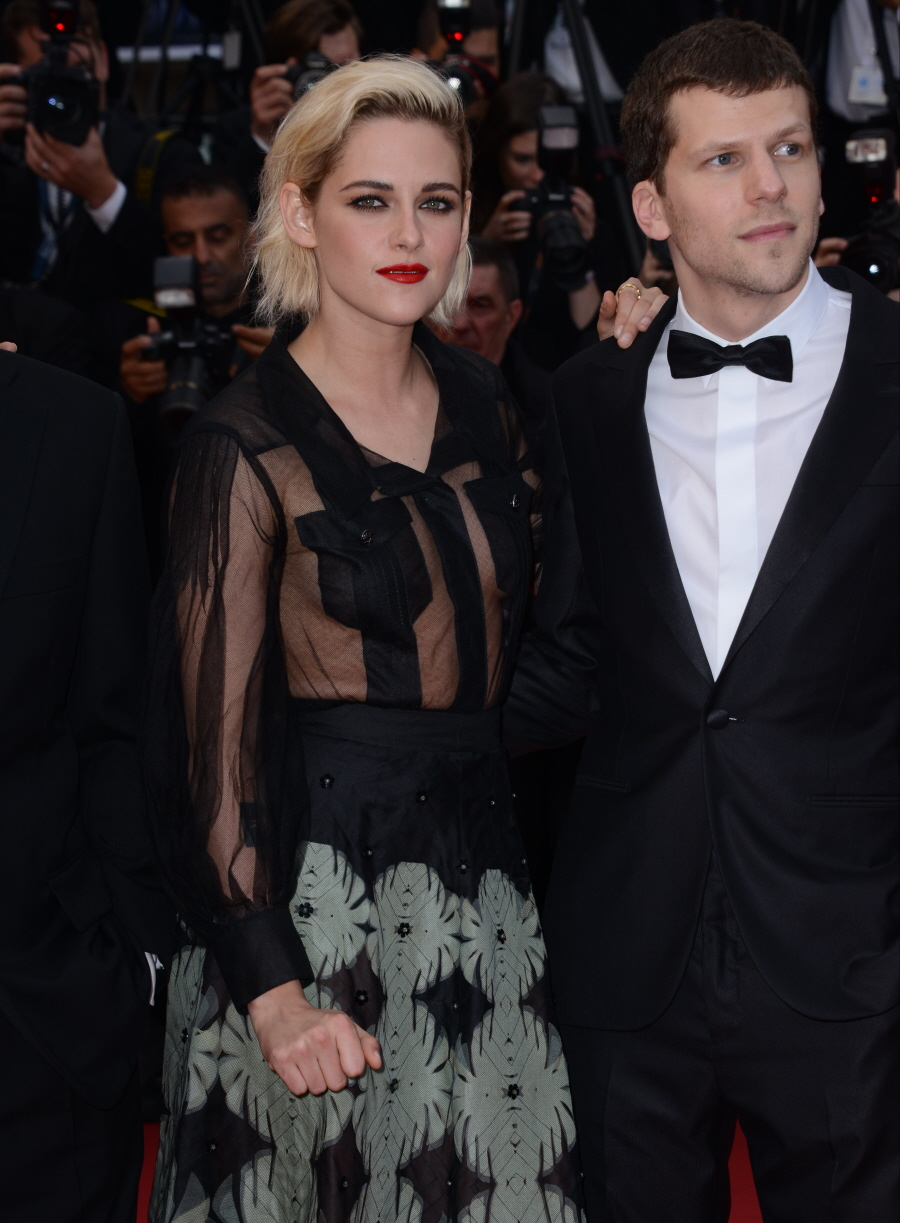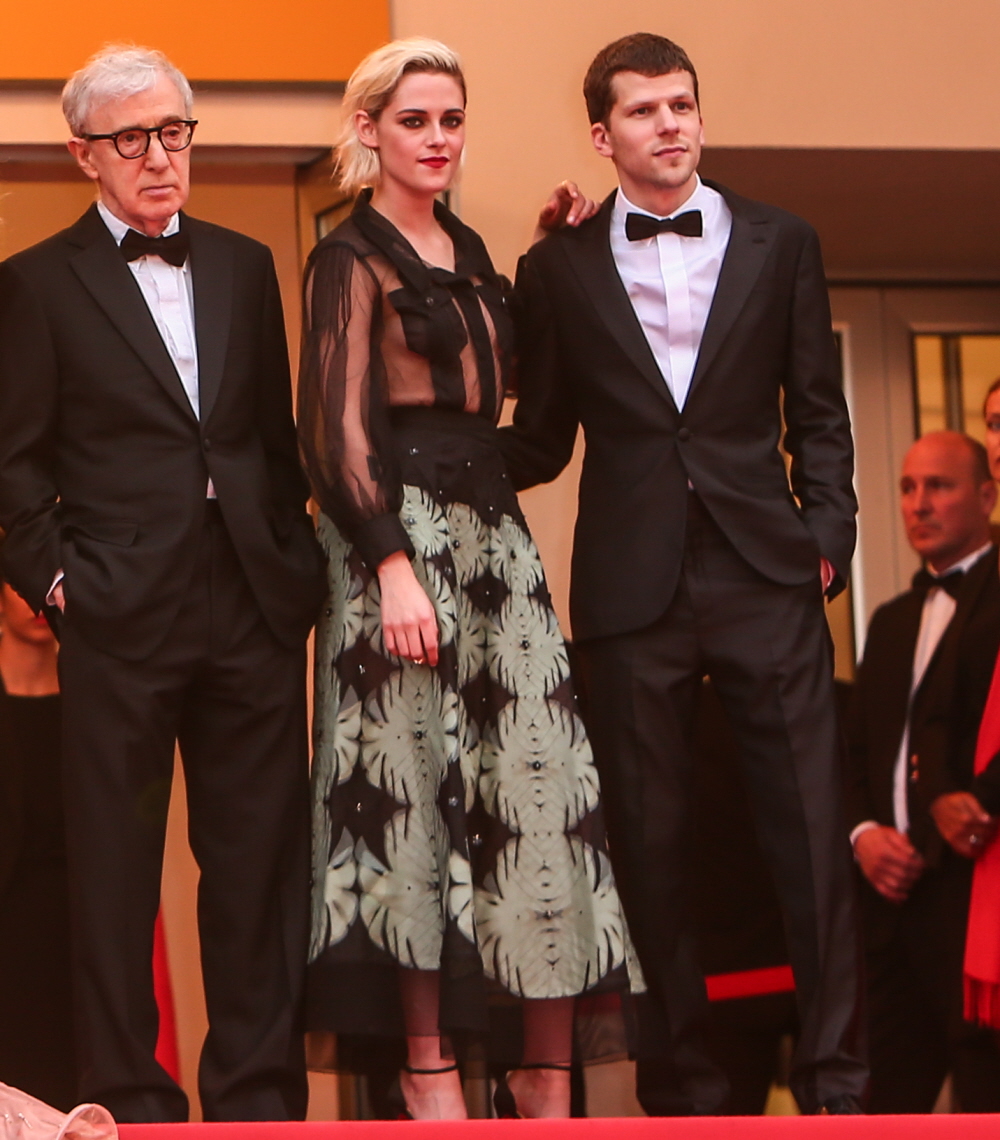 Vanessa Paradis also wore Chanel to the Café Society premiere at Cannes. In some photos, it's sort of interesting, but then you look closely at the detailing and the material, and this is just made of NOPE. That is some really cheap-looking lace.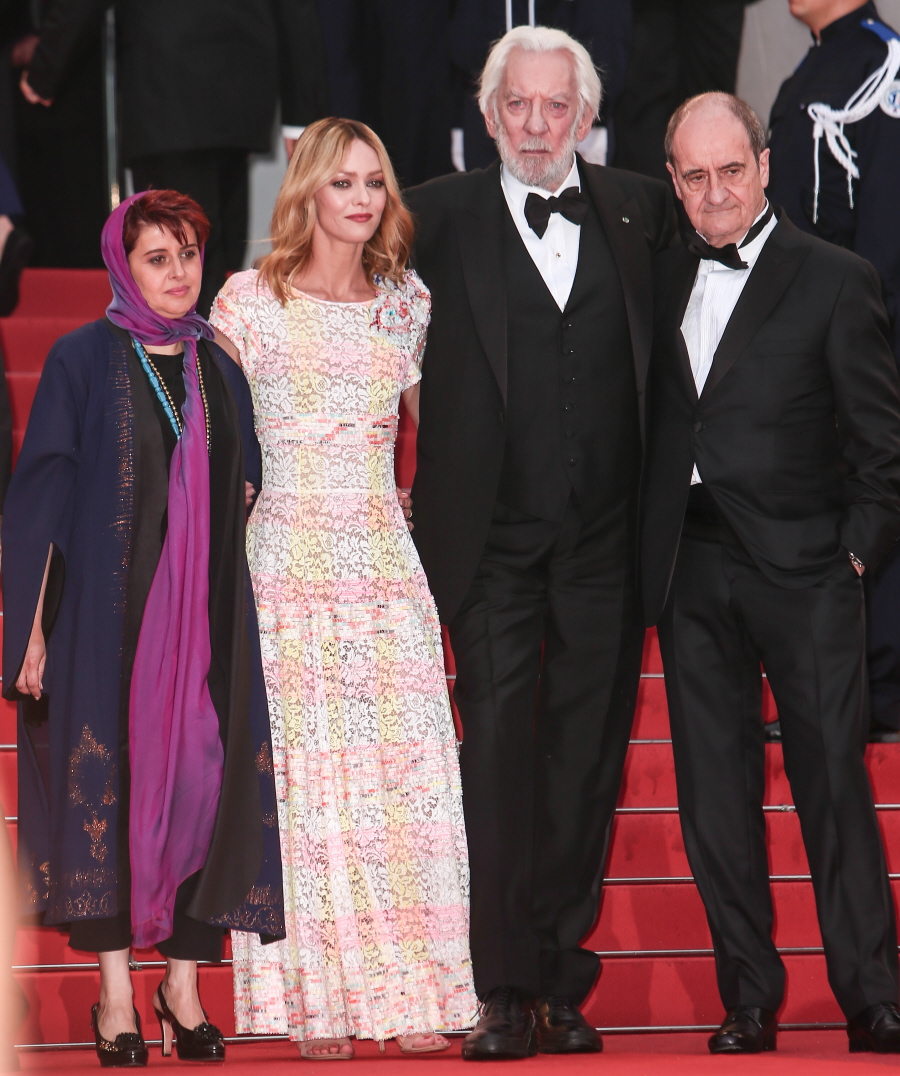 Doutzen Kroes is everything even if her Brandon Maxwell gown is slightly boring. You know what would have made it more interesting? If the whole gown was the same rich black velvet of the top. Still, her face is perfect!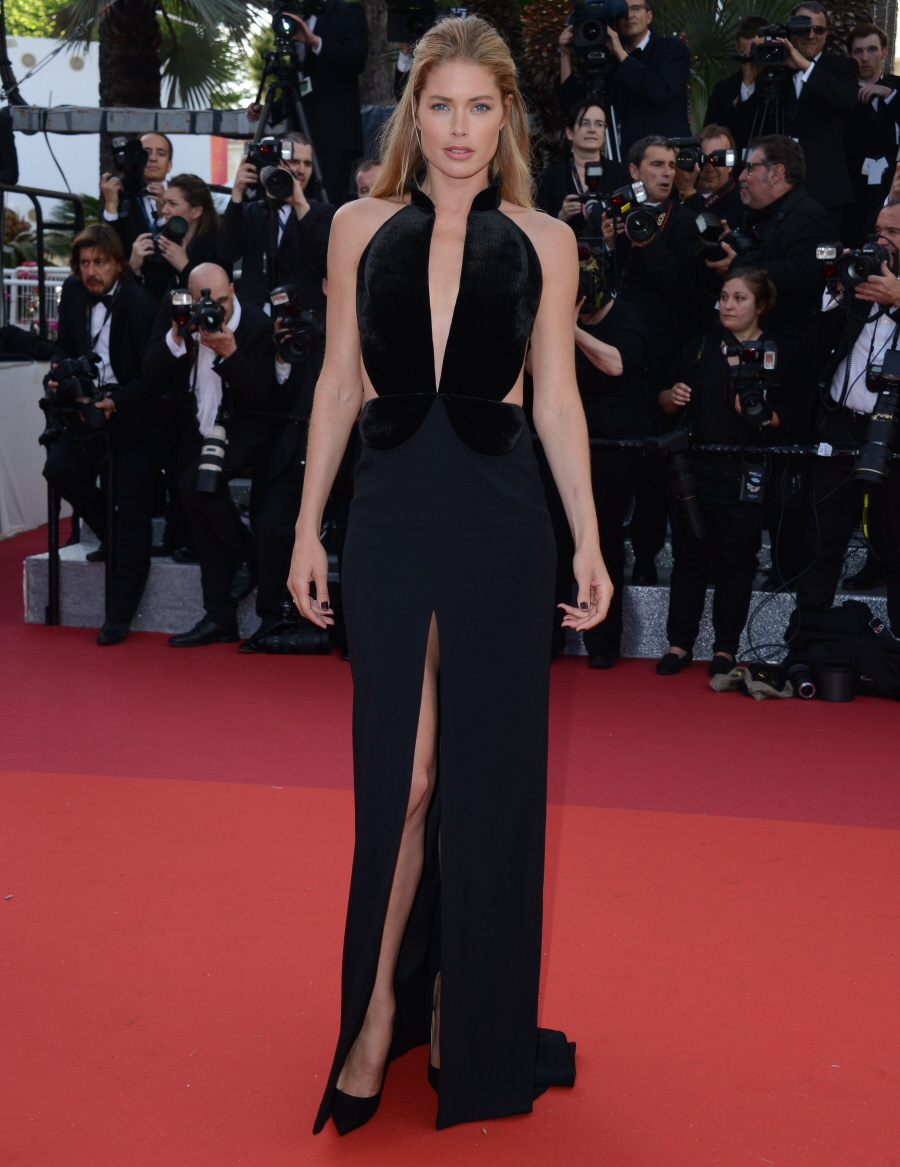 Gong Li wore Roberto Cavalli and this makes me SO sad. Gong Li is, in my opinion, one of the most beautiful women in the world. She should be wearing Armani or… I don't know, something other than this faux-hippie mess. This looks like something from Stevie Nicks' closet, only Dolly Parton's rhinestone guy got a hold of it.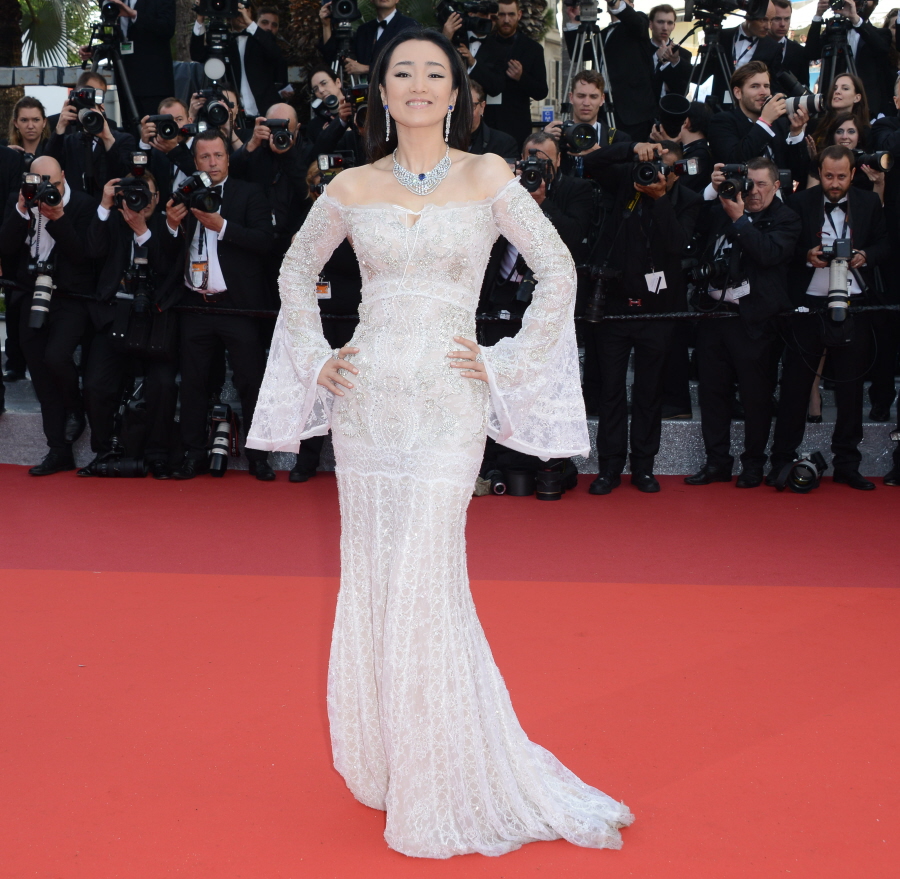 Don't hate me, but I have no idea what a "Bianca Balti" is, but she decided to wear this BIG Alberta Ferretti gown. I like the shade of blue, but the tulle tiers are tragic.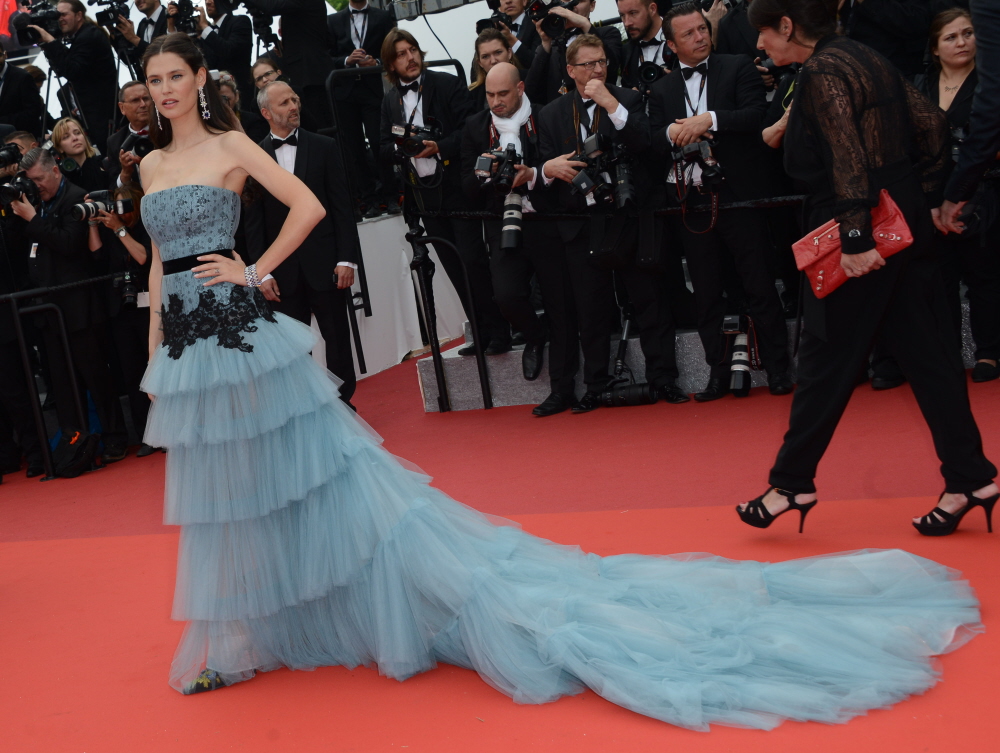 Photos courtesy of Pacific Coast News and WENN.