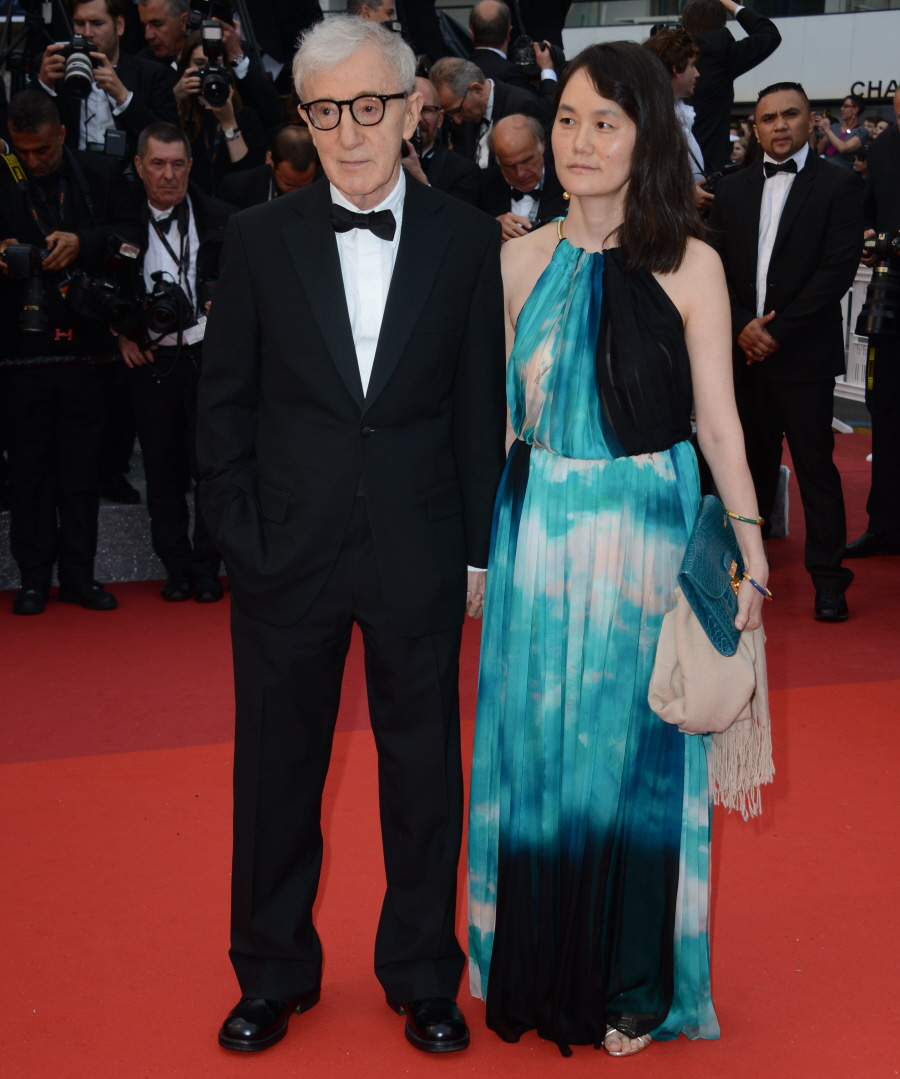 I said yesterday that Ronan Farrow had ensured that there would be an asterisk following around Woody Allen's appearance at Cannes this year, and that's absolutely what happened. Ronan's Hollywood Reporter op-ed was published mid-morning EST, which meant it dropped basically in the middle of the press conference for Café Society at Cannes. The NYT's Cannes correspondent noted that they were only aware of Ronan's op-ed after the press conference, and that no reporter asked Woody any questions about Dylan Farrow. But of course some reporter did ask Woody if he would ever consider writing a movie with an older woman-younger man love story, since all of his films seem to have very young women falling for much older men.
Woody Allen, lifestyle guru? The 69th annual Cannes Film Festival opens Wednesday night with the director's latest film, "Café Society," a bicoastal romp set in Hollywood and New York in the 1930s. At a news conference earlier Wednesday, Mr. Allen was asked his views on romance, fame, casting, and how he keeps fit on the set at age 80. He was not, however, asked anything about accusations of sexual abuse by his adoptive daughter, Dylan Farrow. Wednesday's news conference, with journalists from around the world, covered lighter ground and captured the generally adoring reception the director has gotten in Europe.

He was asked whether it was physically harder for him to make films. "I'm so youthful, agile, nimble, spry, mentally alert, that it's astonishing," he said, adding, "I eat well, I exercise." His father lived past 100, he said, and his mother to nearly 100. "What it is, is luck," he said. (The director wears hearing aids and sometimes couldn't hear the questions.)

Mr. Allen said he was a romantic, raised on Hollywood movies. After so many films with love affairs between an older man and a younger woman, Mr. Allen was asked if he would ever consider making a film with a romance between, say, a 50-something woman and a 20-something man. That, he said, would be "a perfectly valid comic idea," but it wasn't really his field. "I just don't have any material," he said. "I don't have anything really to draw on. But I wouldn't hesitate if I had a good story."
After the Café Society premiere last night, Woody and the cast attended the opening night ceremony, and the MC, Laurent Lafitte, made a "rape joke" about Woody. That's not my characterization of it, that's how it's being reported, that there was a "rape joke." Judge for yourselves:
Laurent Lafitte, a French comedian and the master of ceremonies at the opening night of the Cannes Film Festival, on Wednesday night caused gasps with a comment about festival favorite Woody Allen before the premiere of Cafe Society.

While addressing Allen, the master of ceremonies said: "You've shot so many of your films here in Europe and yet in the U.S. you haven't even been convicted of rape."

Attendees took the comment as a reference to Roman Polanski, who lives and works in Europe, escaping the U.S.' bid for extradition from Poland for charges dating back to the 1970s related to having unlawful sex with a 13-year-old girl.
Is the Polanski comparison apt or not? Was this joke wrong? Even though the joke made me cringe, I like the fact that the MC felt bold enough to make some kind of reference – the first and only g—damn reference thus far during the festival – to Woody's situation.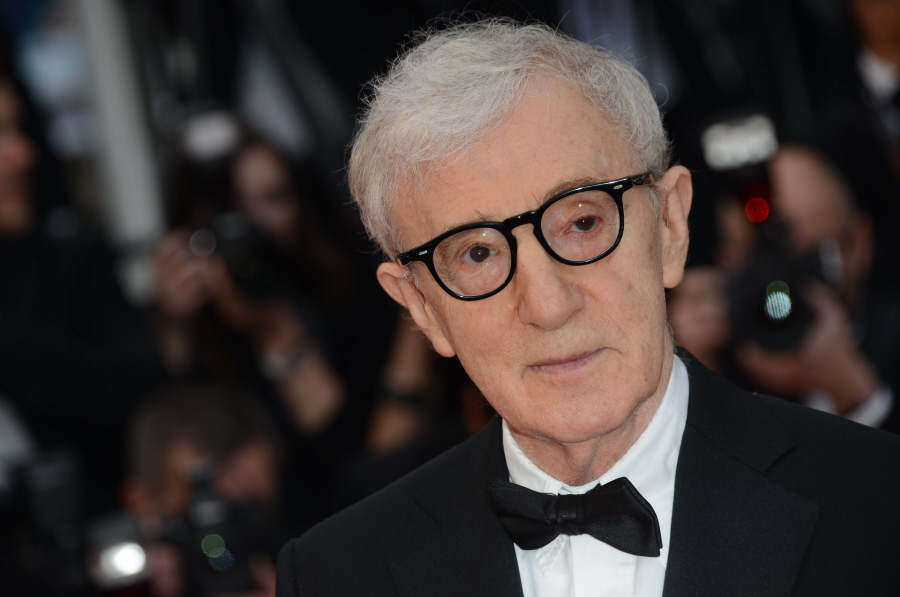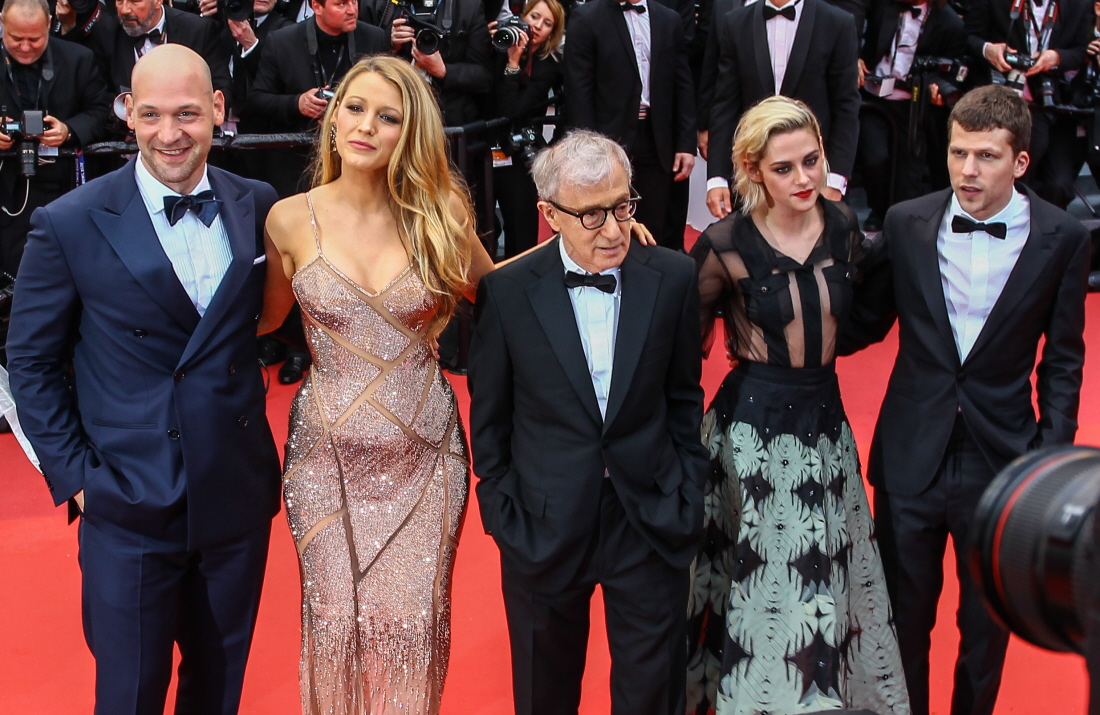 Photos courtesy of WENN.