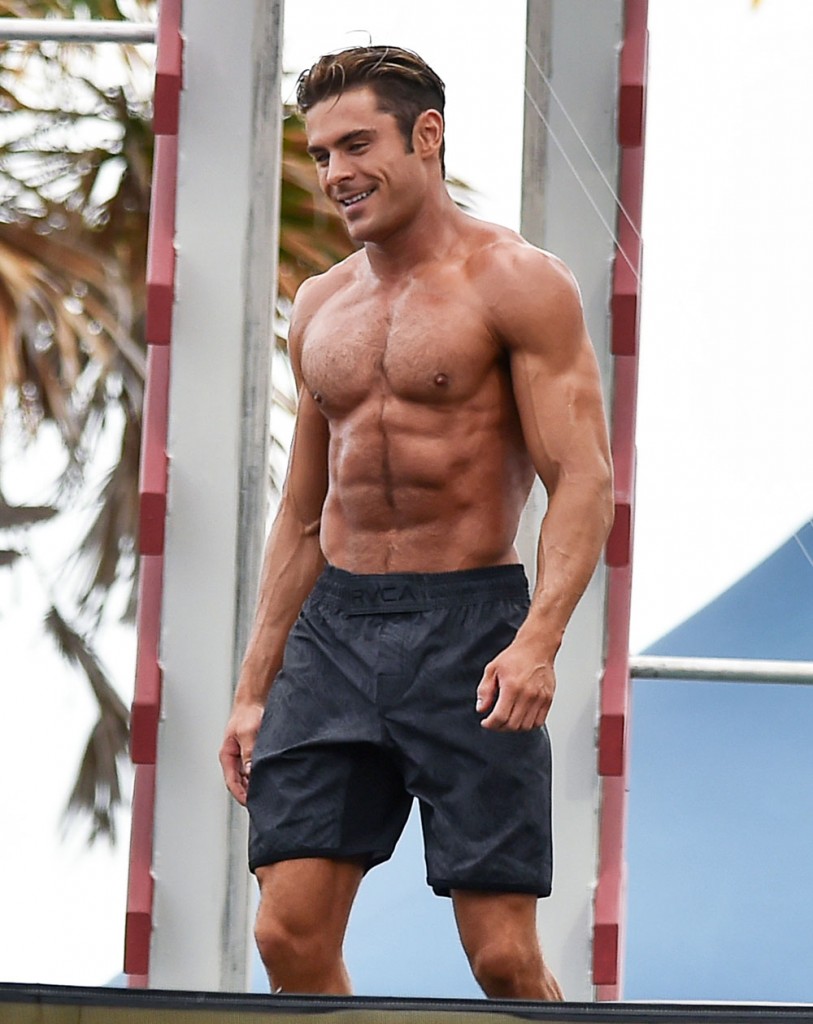 Zac Efron, a pretty man who has made some okay movies, is currently on the promotional trail for Neighbors 2, which co-stars Seth Rogen. Zac's been a busy actor, also working on the (completely unnecessary) reboot of Baywatch. But, hey, if nothing else, the flick gave us some laughs when Zac faceplanted while recreating the famous Baywatch slo-mo run along the beach. The 28-year-old actor recently spoke with ELLE about graduating from High School Musical to more adult roles and living life sober.
On his first meeting with Seth Rogen: I was at a party. I was maybe 20. At the time, even a teenager's opinion of me was pretty low. I wouldn't say I was a fan of my work, you know? [Laughs] I went up and shook Seth's hand. I was like, "You probably don't know who I am. Or you hate me." And he's like, "Oh man. You're gonna end up being a nice guy, aren't you?" He expected me to be the cockiest asshole in the world.

On film nudity: Let's just say I'm not opposed to anything. But if you're gonna pull your d–k out, it'd better be for an Academy Award-winning movie.

On sobriety: What I found is structure. That led me to a balance of opposites: You get out of life what you put in. There was a moment when my morning routine was, like, Get up and Google yourself. But that stopped, dramatically and instantly, probably three years ago. I realized that viewing yourself through other people's pictures is not living your own life. I wasn't really being myself. A lot of my hobbies had gone out the window. I couldn't skateboard or surf for fear of being followed. Crossing the line of fear is what leads to greatness.

On facing his fears: I was in Hawaii recently, and I went shark diving with some researchers. I came face to face with a shark. I could either turn and try to beat the shark to the boat, or I could look it in the eyes and let it know I'm present and I'm not afraid. It went right past me, and I put my hand out and I actually rode the shark for 10 or 15 seconds.

After that it came back and it swam under my legs and I just kind of touched it from the nose all the way to the tail. The researchers said that's a sign of respect. It goes back to that Bruce Lee quote, "Be like water…If you pour water into a cup, it becomes the cup. You put it into a teapot, it becomes the teapot."
I can't really see anyone not getting along with Seth Rogen, he seems like an affable stoner kind of guy. Zac posted a picture with Seth during a recent appearance on TODAY, joking, "@sethrogen wanted a cozy place with a white picket fence- found the fence part on the @todayshow #feellikeapuppy #neighbors2." At least they look like they're having fun, right?
And, as far as his views on nudity go, judging from his body of work and his questionable film choices, I don't think we're going to see Zac's "Wildcat" on screen anytime soon.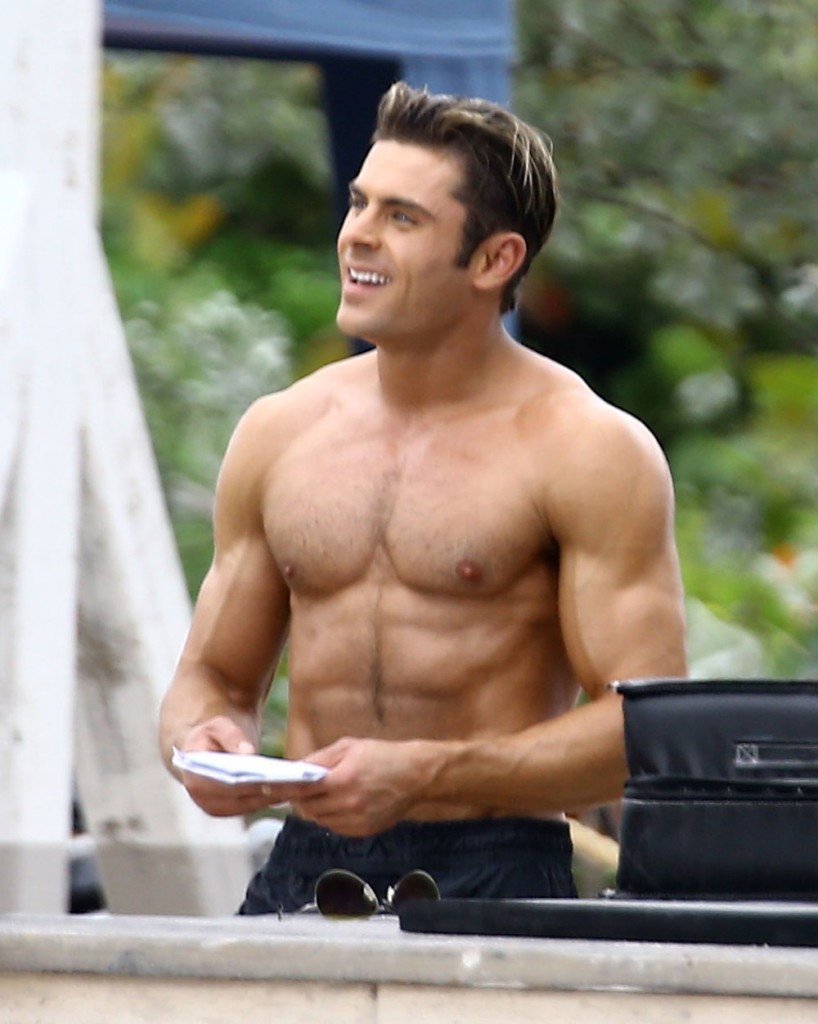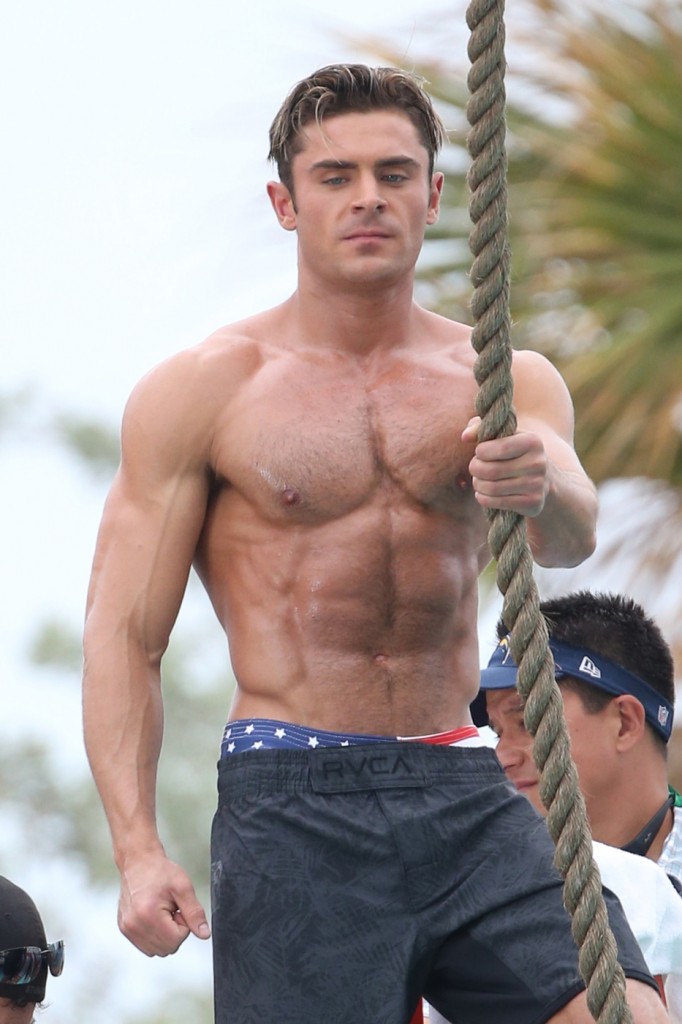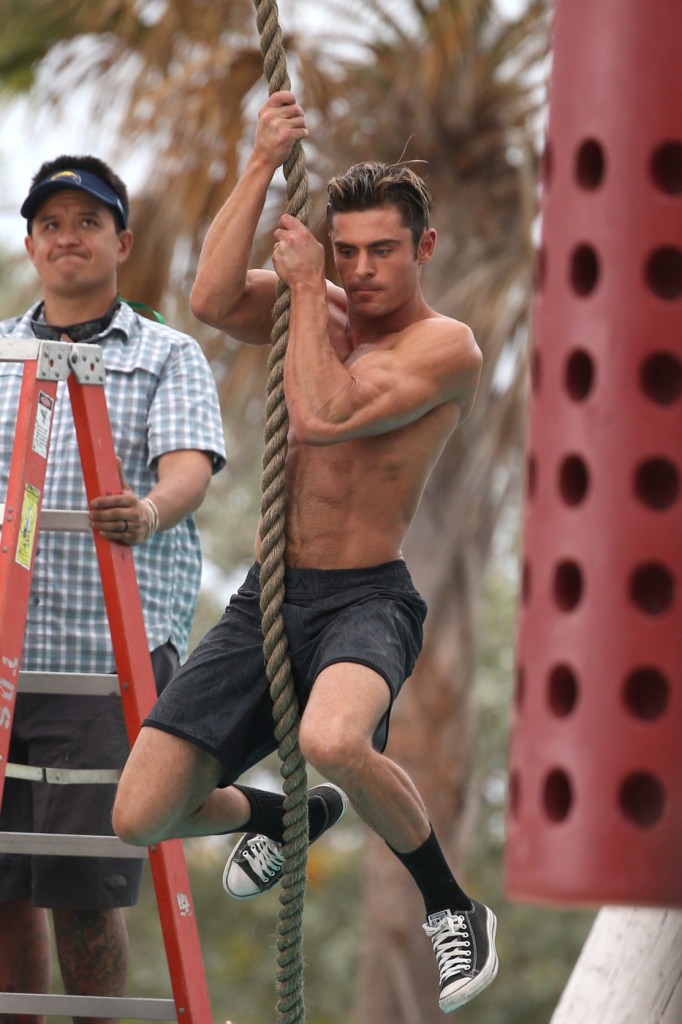 Photo credit: Fame Flynet, Pacific Coast News