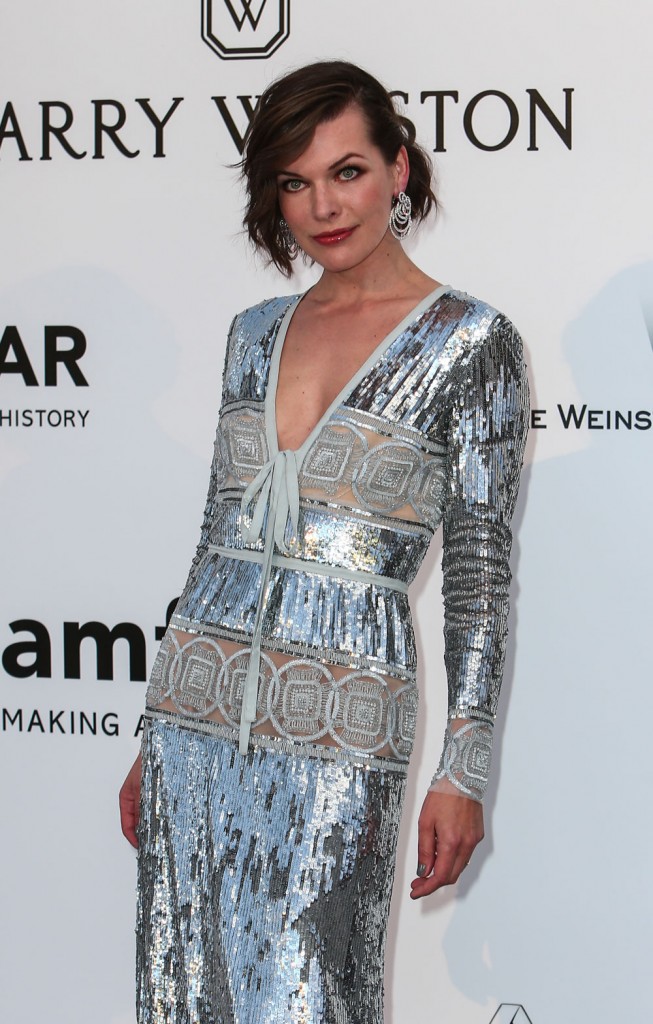 Apologies to the fug girls for stealing their line but I am torn on this silver Elie Saab which Milla Jovovich wore to the amFAR gala last night. My first impression is to find it incredible, bold and statement-y. There's a Daisy Buchanan vibe to this dress, like it's a throwback to a flapper gown only with the shiniest sequins modern technology can offer. (I have no idea if this is true.) On closer look it resembles a nightgown though. Maybe I would like it more without the two wide stripes with circles running through them at the bottom, those seem like overkill. Her earrings are perfect though and I love how they mimic the pattern in the gown.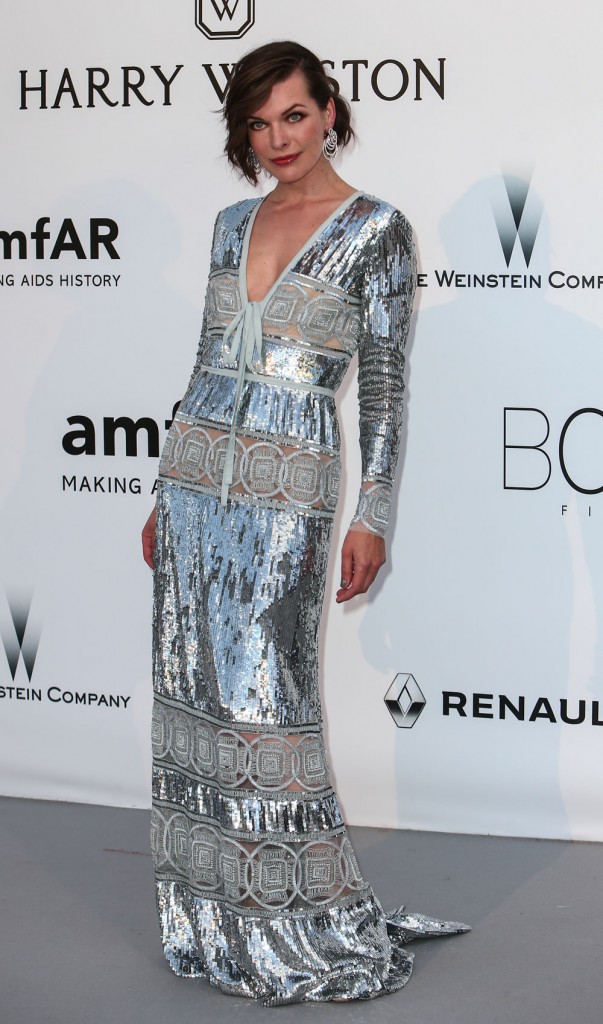 Here's Toni Garrn, also in Elie Saab, in a short silver and white long sleeve number. The dress is so flattering and cute but there's something off about the pattern, like she's molting. The silver bits look like wadded up tinfoil. Her styling is understated and lovely.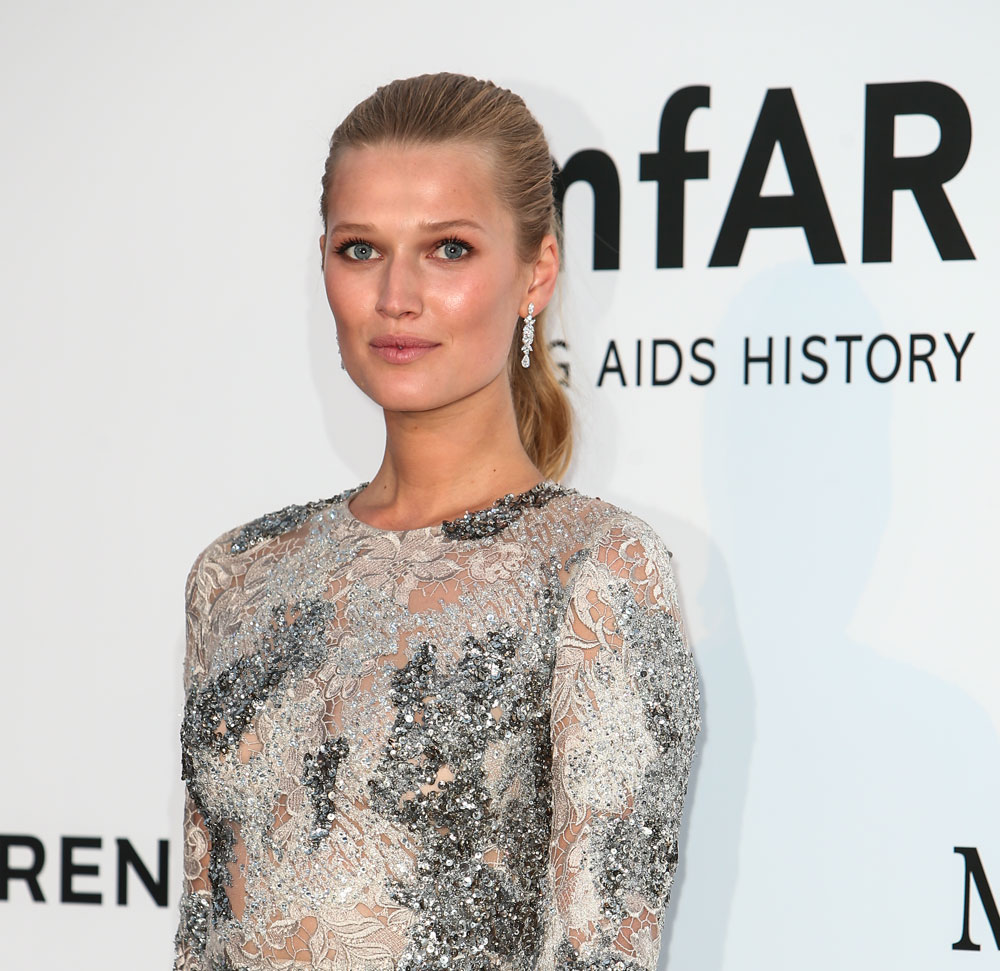 Paris Hilton wore a silver, white and cream Yousef Al-Jasmi full length gown which featured large mirrored sequins, sequin netting on the arms and lines of rhinestones crisscrossing the dress. This is too busy and there's too much bling. It's a five year-old's idea of a pretty dress. Perfect for Paris.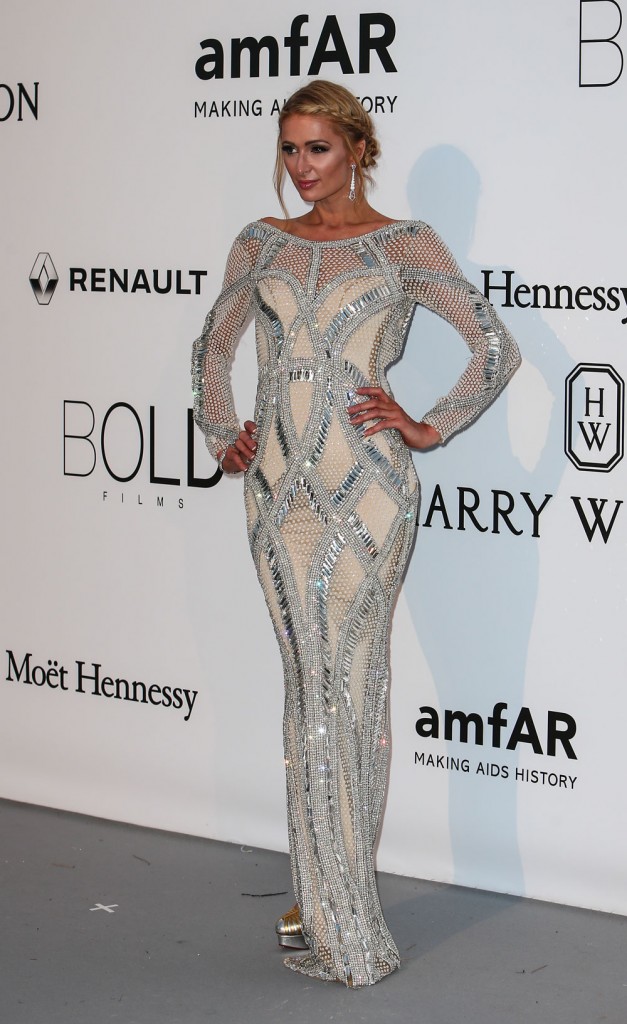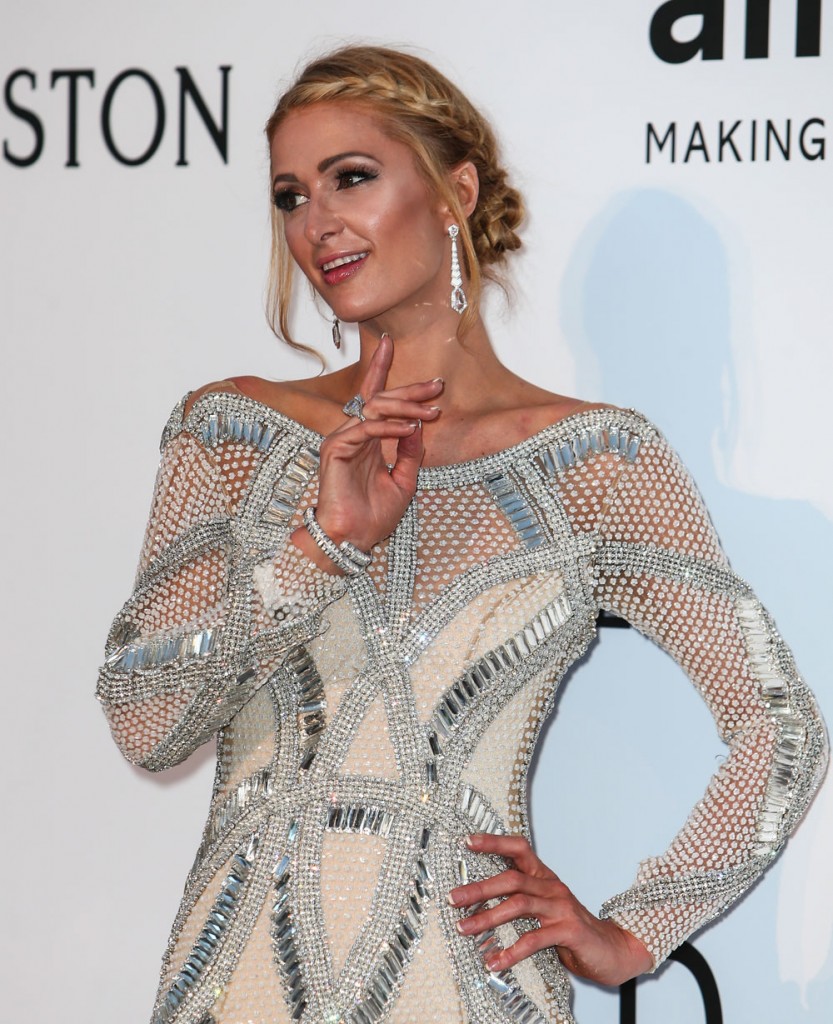 Look at her silver and gold stripper heels.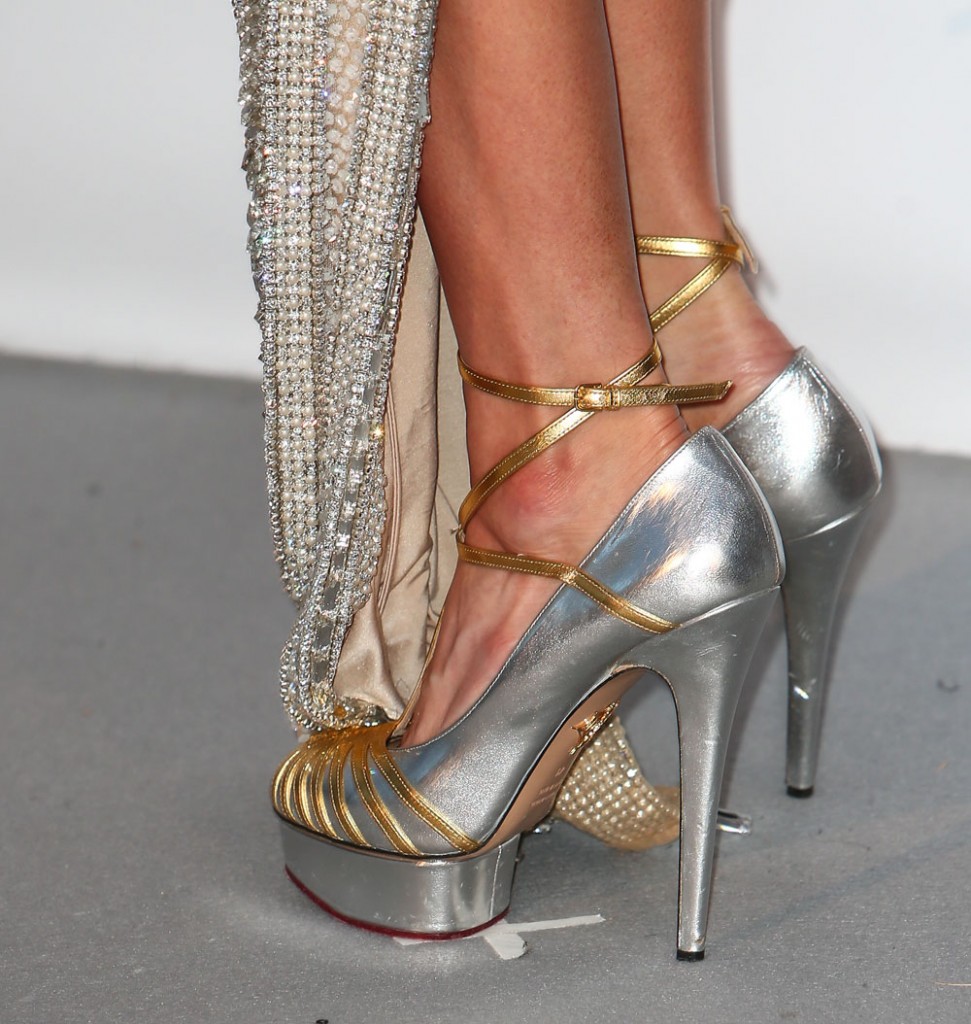 Alessandra Ambrosio was in this black sequin Redemption gown which left little to the imagination. In theory it's a decent gown, it's slinky and I like the large stripes of black sequins with little dotted sequins next to them. However there's not enough fabric on top and there's this magic happening where you think you can see through to her boobs but you can't quite. At least she's wearing large underwear. The side slit is overkill. Why are these back in such a big way?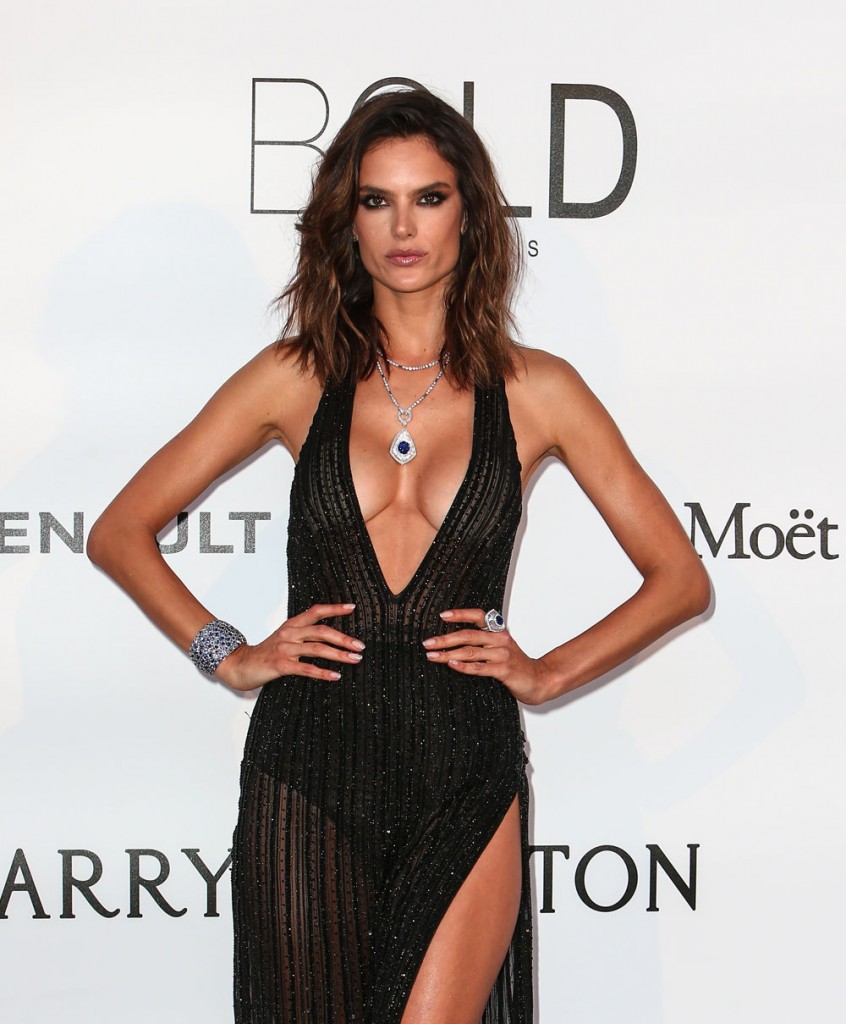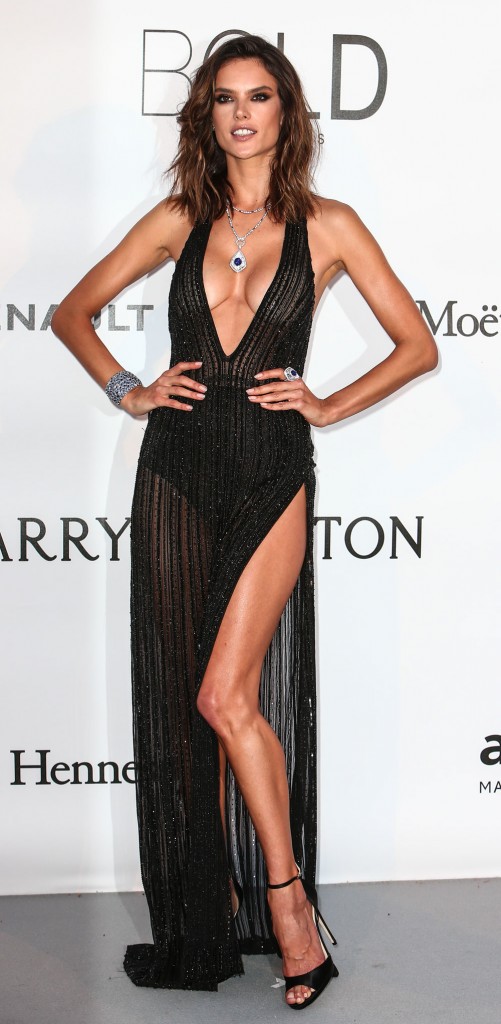 Adriana Lima was on the opposite end of the coverage spectrum in a full length Alexander Terekhov black gown. I'm not the best at identifying fabrics but this looks like silk blend to me. I googled "Alexander Terekhov silk gown" to see and I found a world of fug fashions by this designer. Something nice: the open v-back adds some detail, she's got on beautiful diamond earrings and her styling is well done.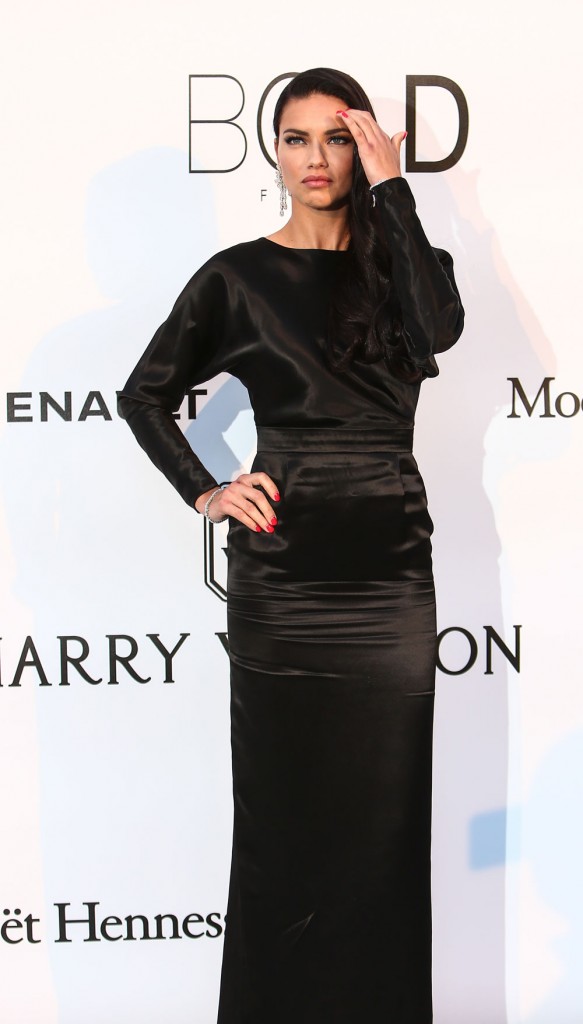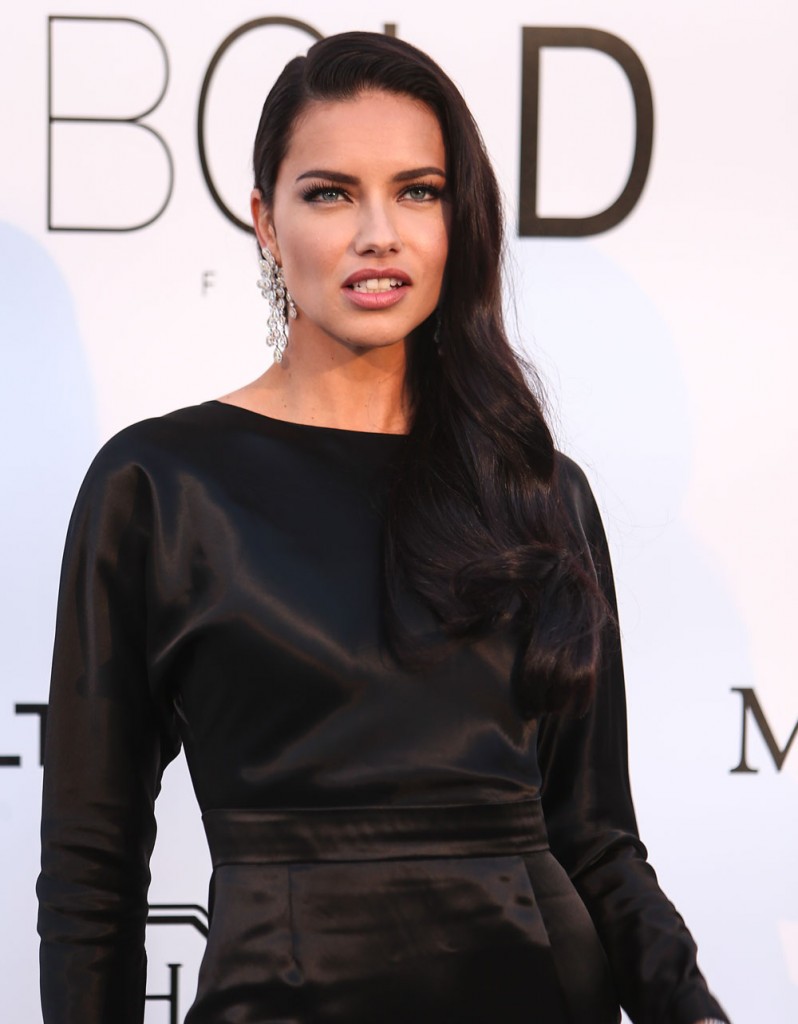 photos credit: WENN and Getty Images