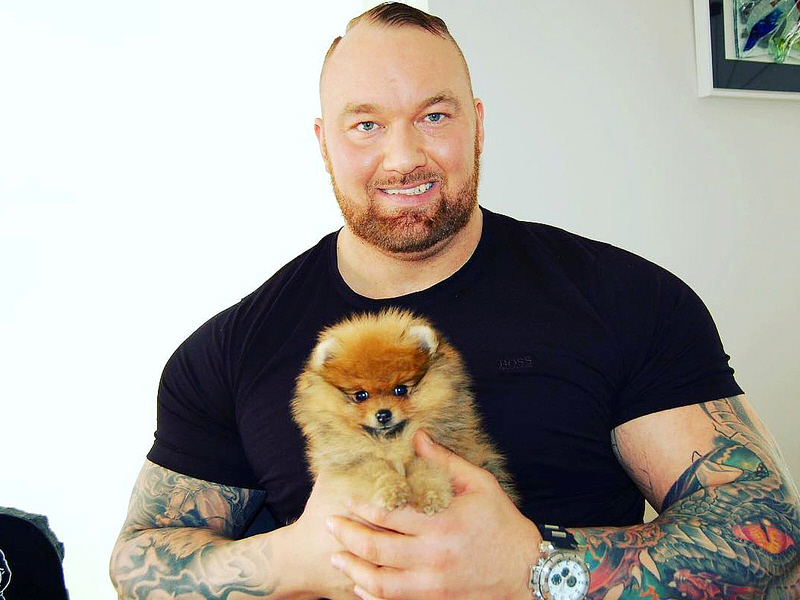 Here are some social media photos of Hafþór Júlíus Björnsson, also known as The Mountain on Game of Thrones, also known as Frankenclegane, which is what I've taken to calling him. He's an Icelandic strong man and by all accounts, a lovely guy. But did you also know that he's the proud owner of a tiny little Pomeranian puppy?!
Björnsson's little dog is named Asterix and she's only a few months old. Björnsson even made an Instagram page for Asterix and he posts TONS of photos of her on her page and his Instagram too. There's just something about a huge man with a tiny little dog. The only way this could be better is if Björnsson also had a tiny kitten. Björnsson has taken to calling Asterix his "lion." Which is just… amazing!! You can see his IG here, and the dog's IG here.
A few weeks ago, I had to put down my beloved dog and I'm still really raw and sad about it. But I've been spending too much time looking at puppies and kittens online, so these photos make me really happy. I'm glad to see Asterix has such a great daddy!
As for Game of Thrones, Jonathan Pryce – the High Sparrow – did an interview with a foreign media outlet, and the translated quotes are causing some pearl-clutching. As in… SPOILERS!! SPOILER: the High Sparrow might be killed this season, and soon? And Frankenclegane might be the one to do it?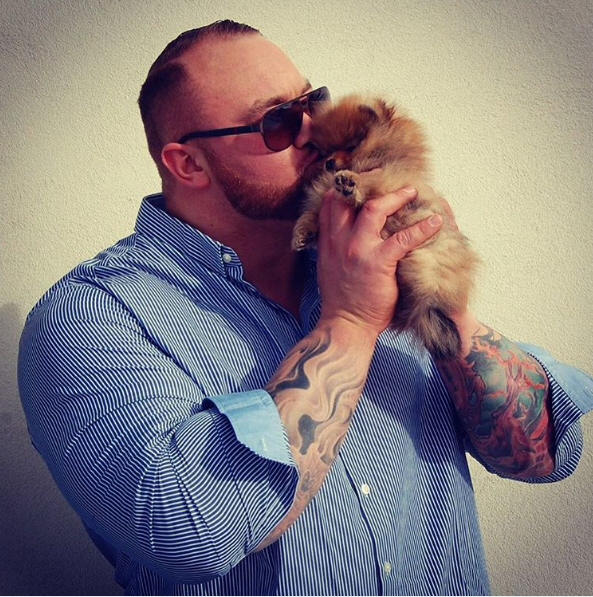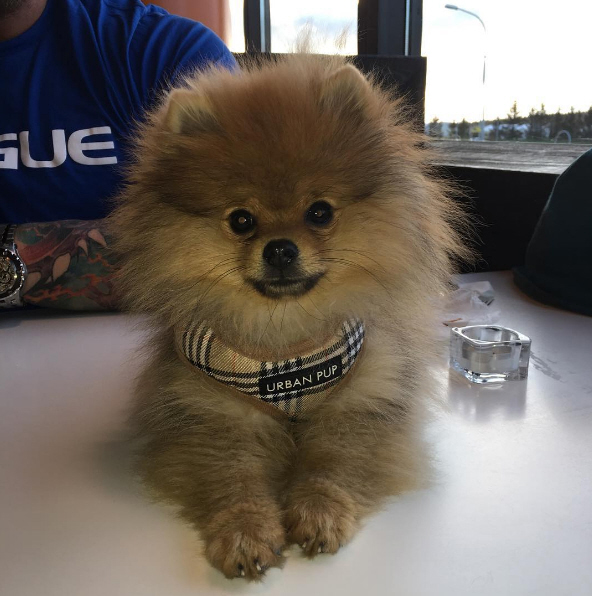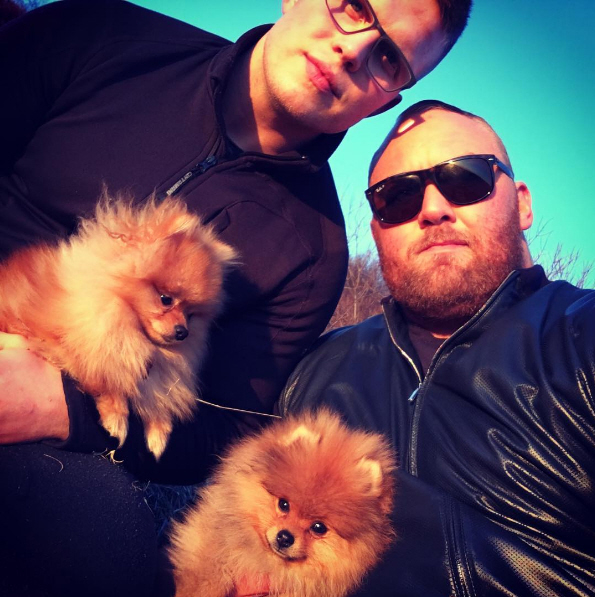 Photos courtesy of Instagram.