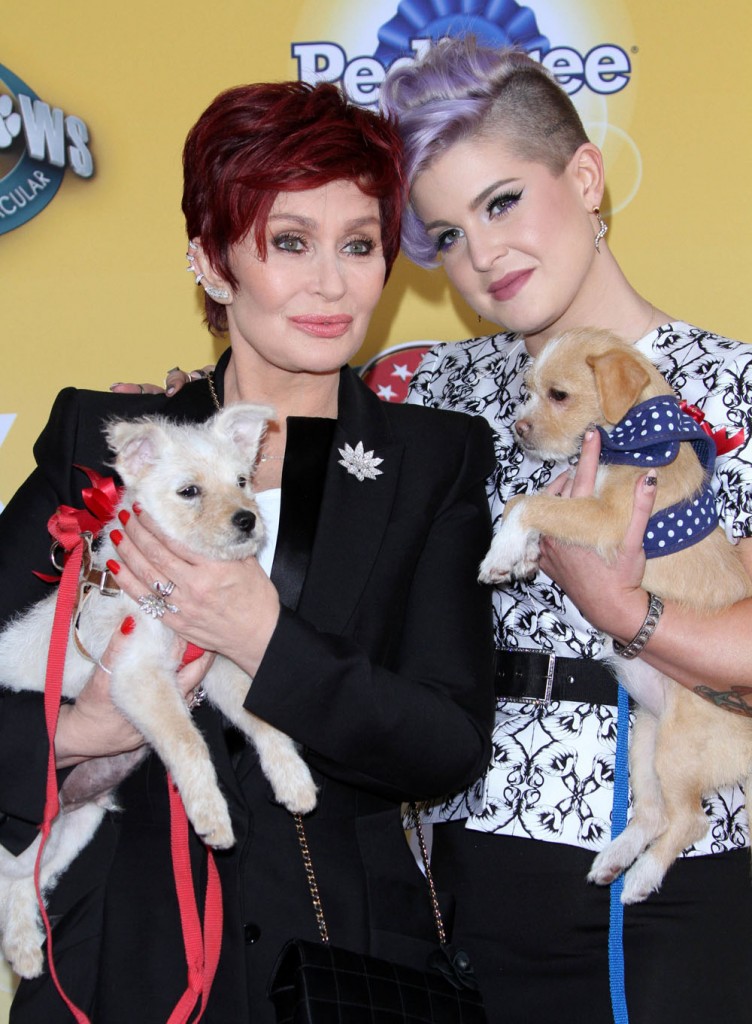 Earlier this week Kelly Osbourne tweeted the phone number of a 45 year-old colorist who is having an affair with her dad, Ozzy. She wrote "Anyone looking for cheap chunky low-lights, a blowout and a b-j call xxxx" where b-j was written out, as was the woman's phone number, which has since been disconnected. I find it interesting that Kelly and Sharon were presumably getting their hair done by this woman for years and only after she slept with Ozzy did they notice how sh*tty it looked. Newsflash: their hair looked like crap this entire time. I would say that's got to be humiliating, but it's not like humility is an emotion they've ever felt before. In responses to people calling her out on Twitter, Kelly went on to allege that her father was the victim of elder abuse and that no one knew what was going on with her family (despite the fact that they've basically made everything public).
Yesterday Kelly's mom, Sharon, was discussing Kelly's tweets on The Talk, where she's still on the panel, and she said that it was just so funny and Kelly has such a great sense of humor! I thought Kelly was angry and bitter, not making jokes. Here's what Sharon said:
As Twitter collectively condemned Kelly's behavior, Sharon defended her daughter's tweets on The Talk Tuesday. "Oh, Kelly has the best sense of humor ever. And you know what? In cases like this, what can you do but laugh?" Sharon asked. "You have to laugh. She is just so funny."

Co-host Sara Gilbert agreed, saying, "She's got your back."

Kelly "loves her mom and loves her dad so much," Sharon explained. "And, listen, I'm always proud of my girl. What are you going to do? Be angry with her because she loves her mom and dad and she wants us to be together? She loves us. She can do what she wants. She's an adult."
Sharon is proud of her girl Kelly for doing exactly as she's told. Sure Kelly is an adult, but she still listens to her mom and fights her mom's battles for her. It's a matter of perspective whether you find that funny, sad or evidence of arrested development.
Kaiser pointed me to this story on Page Six claiming that the hairdresser was trying to single white female Sharon and wanted to be her. You know the source for this story is Sharon and that it's wishful thinking. Page Six's source says "She wants to be Sharon. That's why she wanted Ozzy. She didn't really care about him. She wanted everyone to know that she and Ozzy were together. Ozzy will never talk to that woman again." If Ozzy will never talk to the other woman, why is Kelly still freaking out on Twitter and trying to target her? This is Sharon putting Ozzy on notice, and I doubt it will work.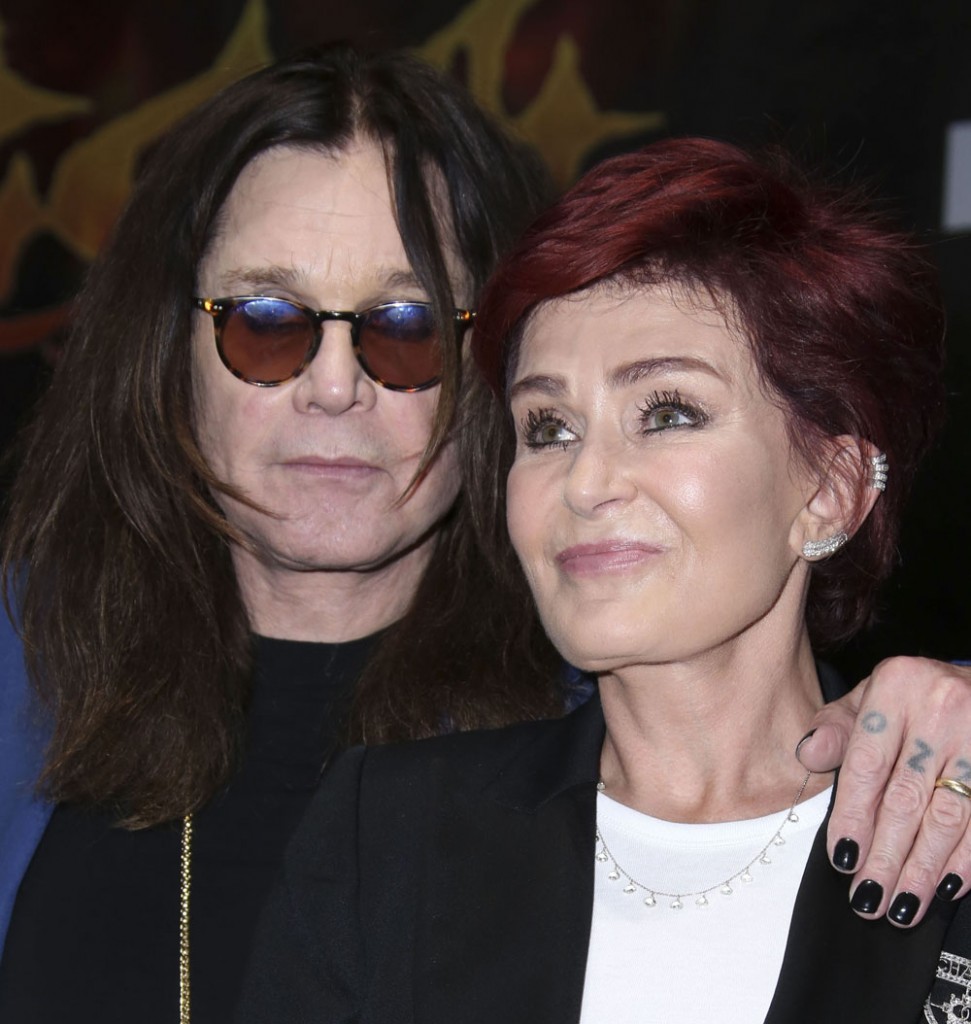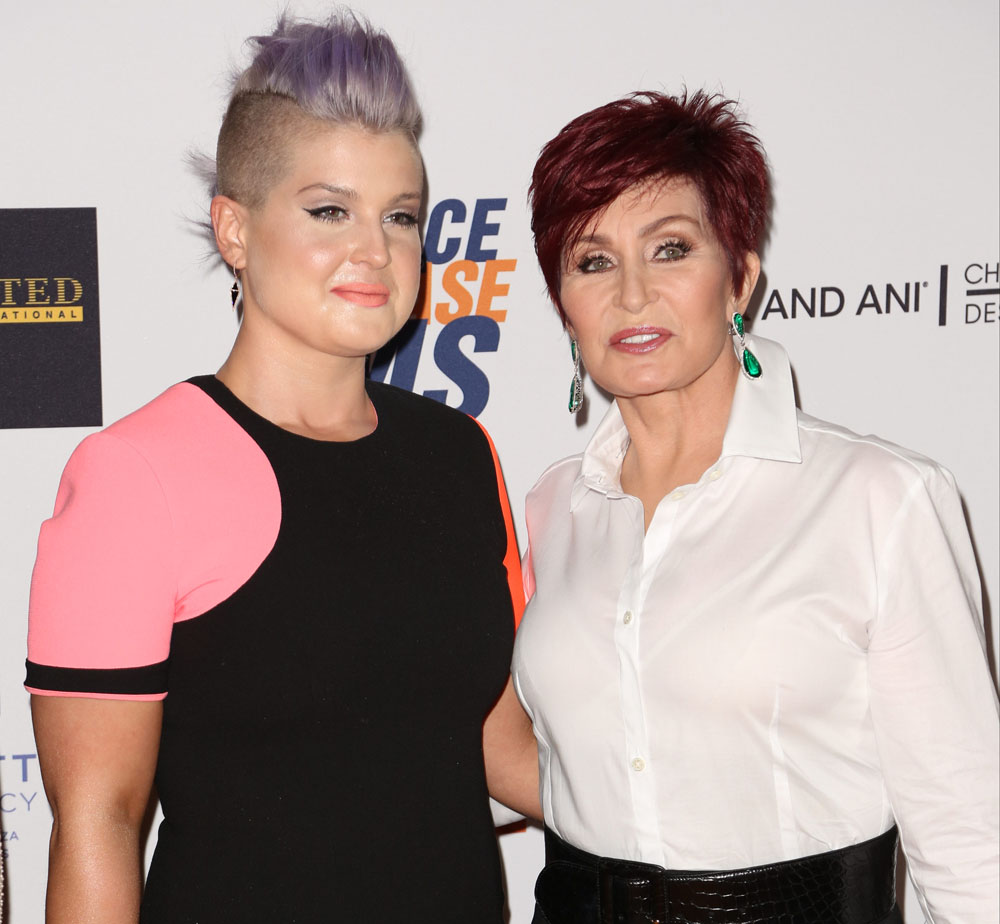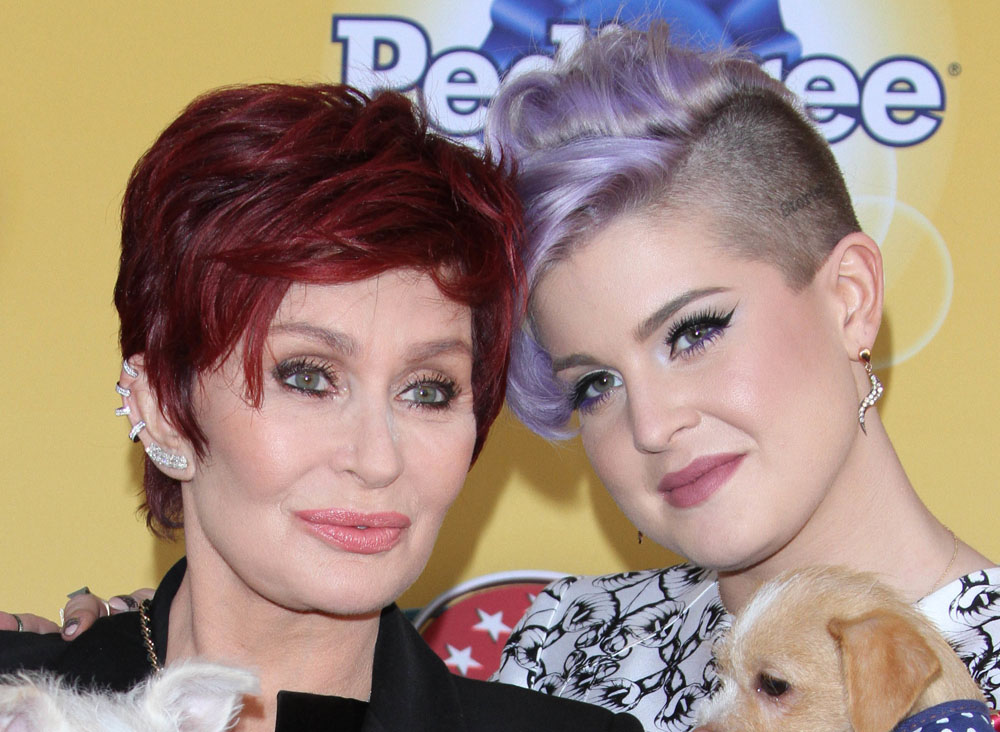 Sharon and Kelly are shown at PAWS for Cause in November, 2014 and at an MS charity event in April, 2015. Sharon and Ozzy are shown at an Ozzfest press conference earlier this month. Credit: WENN and Fame