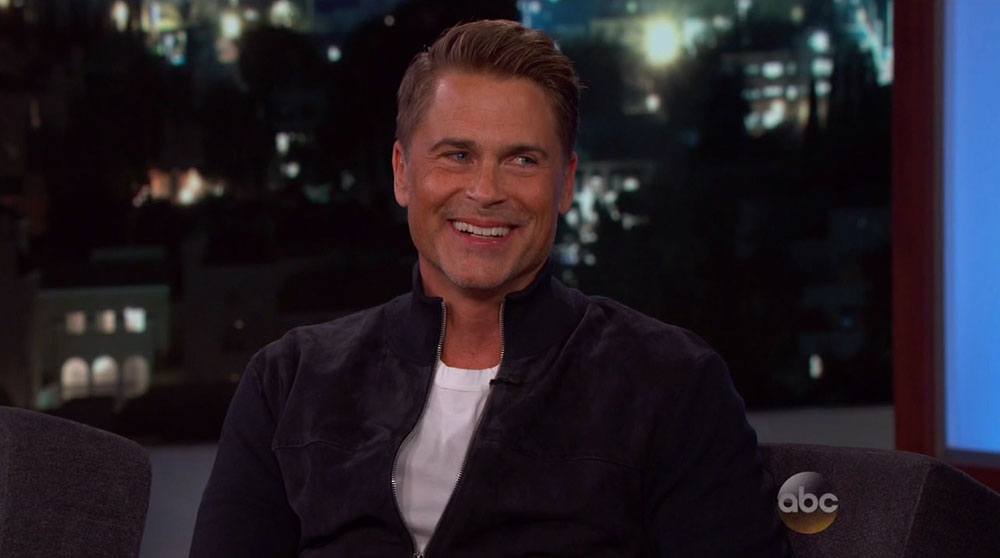 I've been taping Live with Kelly as my DVR is still set to record it after all the drama over Michael Strahan leaving the show. I haven't been watching it though, and I suspect a lot of people are in the same boat.But producers may have a way to get women in my demographic to tune in – Rob Lowe! ET is reporting that Lowe is being considered as Michael Strahan's replacement. It sounds like their source is Lowe considering that he also gave them quotes about how he's about to have a lot of time on his hands and would be thrilled to get the job. This is confusing to me because the last time we talked about Kelly's potential co-hosts she was looking to bring in one of her friends, like Anderson Cooper or Andy Cohen, while producers were hoping for someone of a more diverse background. Kelly's guests co-hosts have included actors and comedians like Daniel Dae Kim, Jussie Smollett and Cedric the Entertainer, and we haven't see Lowe on the show yet. I guess he was in contention to replace Regis before Strahan ultimately got the job though, so he thinks he has a shot.
The network has been talking to Lowe's reps again, the source says, having chatted with the actor about the highly coveted gig back in 2012, when ABC was looking for Regis Philbin's replacement. Lowe, 52, had impressed viewers at the time when he guest-hosted for two days. But the job, of course, ended up going to Michael Strahan.

Lowe is also currently a free agent since his Fox show, The Grinder, got canceled earlier this month after one season.

ET caught up with Lowe on Monday on the set of his upcoming film, How to Be a Latin Lover, where he wasn't counting out the potential huge, new gig.

"I hosted it with Kelly and had the time of my life," he commented. "I love her … I love being able to talk to an audience every morning like that and just being fun, counter-punching, being silly, and talking about cool stuff."

Lowe also acknowledged he's in a good place in his personal life to accept the position. His 19-year-old son, John, is currently attending Stanford University, and his elder son, 21-year-old Matthew, is preparing to go to law school.

"My kids are out of the house, they weren't then. Who knows… But listen, man, I don't want to go up against Anderson Cooper," he joked. "I don't know if I'm going to go back as an actual guest host yet. … You never know! You never know."
Page Six ran this story today with the first line "'Live' may have already found a replacement for Michael Strahan," but it sounds more like Lowe is hoping he'll get a shot at guest hosting. Plus he seems to be trying to put this out there to gauge interest. He's an OK choice and he's certainly nice to look at, but I still like Anderson Cooper better. When Cooper gets the giggles it's the best.
One of the reasons Kelly gave for pushing Strahan out sooner than his planned exit was that she needed to test out her rapport with potential replacements. If she hasn't worked with Lowe in years, I doubt they would offer him the job until they've vetted him along with a bunch of other candidates. ET also reports that Ryan Seacrest is going to co-host with her for a day next month. He has some time on his hands after Idol has wrapped but he has a radio show and produces all those E! shows. Seacrest bugs and I wouldn't watch him, but it's not like he has time for this other than to drop by.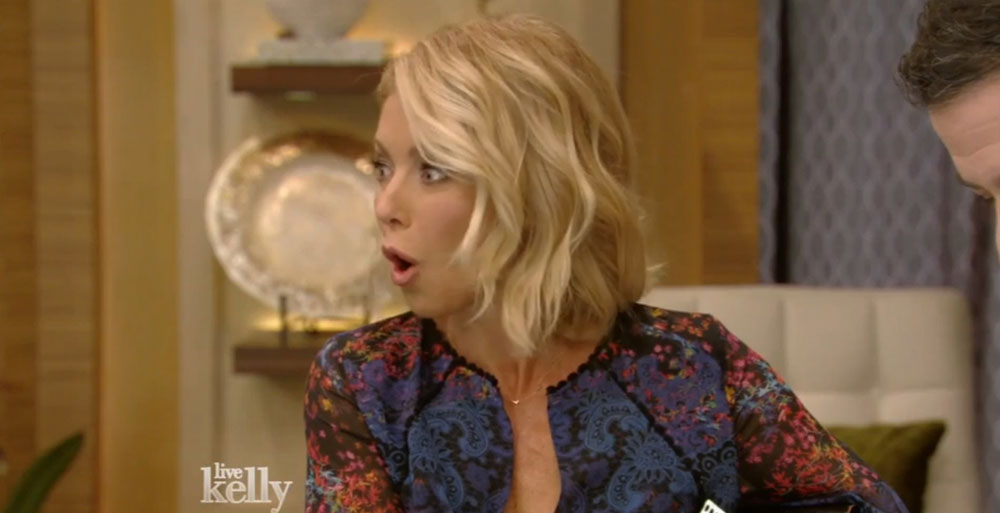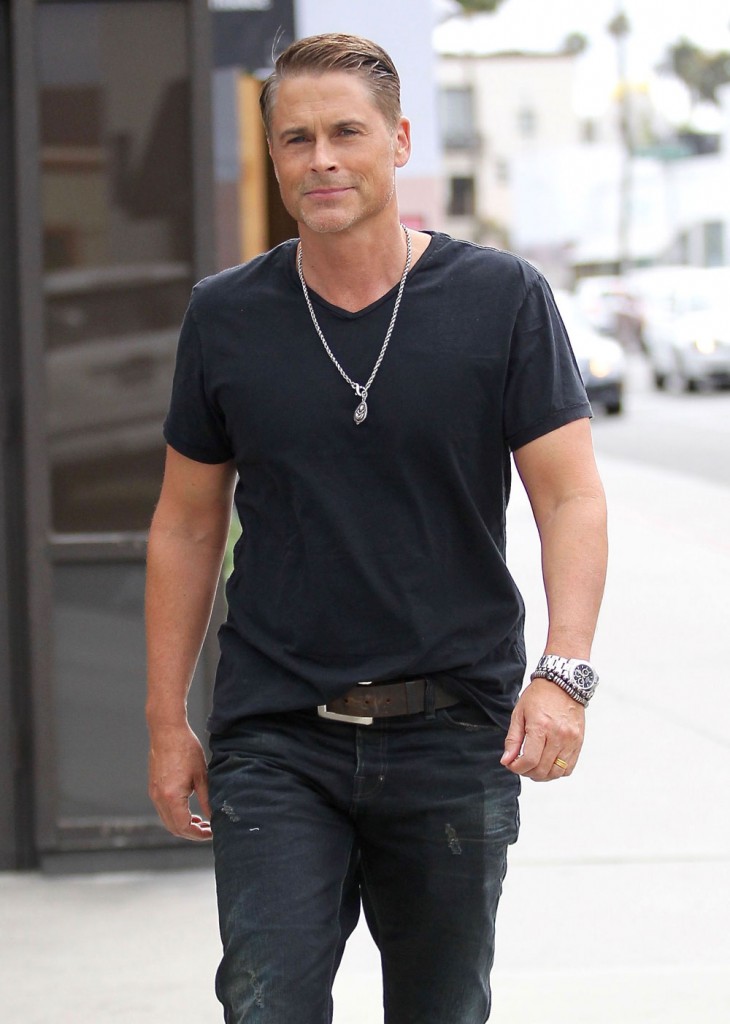 Photos credit: WENN.com, FameFlynet and Getty